Dismiss Notice
Get 12 monthly issues of BeerAdvocate magazine and save $5 when you select "auto-renew."

Subscribe now →
Dismiss Notice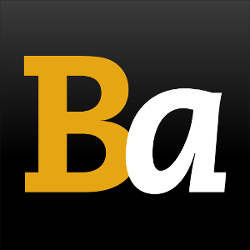 Join our email list →

And we'll send you the latest updates and offers from BeerAdvocate, because knowing is half the battle.
Rye Rebellion
- Full Pint Brewing Company
| | |
| --- | --- |
| Educational use only; do not reuse. | |
Reviews: 86 | Hads: 351

3.82
/5
rDev
-3%
look: 3 | smell: 3.5 | taste: 4 | feel: 4 | overall: 4
'A Hand-Made Brew with Revolutionary Taste'
Imperial Stout aged in Rye Whiskey Barrels.
12oz bottle into a brandy snifter.
Hardcore rigorous pour yielded a mere half an inch of light brown head. Some coffee brown hues at the tapers, but this beer is black as night. Head fell to a ring already. Weak retention. Lacing = 0.
Very smoky nose with some malty sweetness. Not picking up too much whiskey or rye whiskey, to be specific. A hint of oaky barrel with some additional mustiness. Blacktop, walnut, camp smoke, nougat, and salty seawater all in the aroma. Simple. Not hot, at all. The booze isn't obvious here.
Big, thick chewy roastiness with some heavy char and malt bitterness. Blackened grain, rye spice, a tinge of soft whiskey that is very muted, some alcohol burn, molasses, bitter coffee, and dark chocolate. Fascinating confluence of flavors. Mind you, if there's one thing you take from this review, it is that this is one darkly roasted stout. Has a bit of that Irish Dry Stout character, but three levels up on the scale. The rye whiskey comes out in the finish with an exceptional spiciness that curls up in the peaty smoke. The (vanilla?) sweetness is mild and shines in the middle-to-end. The hops are a little herbal, but it's a stretch trying to detect them. This is, after all, a malt atom bomb. Pretty nice for what it is.
Thick and chewy with a resting carbonation that makes cameos here and there. Viscous heavy body with not much lip stickage. Smooth, if it weren't for the bite. And, the bite is more rye spice than alcoholic punch. A small sip at a time is the pace. Rich and warming. An impressive beer, altogether.
Another barrel-aged stout, sure. But this one's from my neck o' the woods. Proud to have easy access to it, and this second-time-around is much more fulfilling than my initial impression. A smoky imperial that uses the barrel for rounding and nuance-adding, rather than showboating and upstaging the original recipe. Rye Rebellion holds its own in a tough class. I'm sure that it helps that it's brewed a mere 19 miles from where I currently sit.
★
2,097 characters

4.17
/5
rDev
+5.8%
look: 3.5 | smell: 4 | taste: 4.5 | feel: 4 | overall: 4
Big thanks to JM03 for this bottle!
Pours mostly black...there may be a few lighter blood red edges. Head was about a finger of a light mocha color. Dissipates to frothy ring.
Lots of chocolate on the aroma, with light barrel notes, toasted vanilla and a slight roasted coffee aroma.
Plenty of chocolate and some light espresso notes on the taste, with a nice vanilla, toasted oak and a nice rye whiskey finish. Not overpowering, which is a good thing for me.
The feel is good, pretty much full bodied with a creamy, clean finish.
Quite the nice BA stout if I do say so.
Thanks John!
★
590 characters

4.23
/5
rDev
+7.4%
look: 4.5 | smell: 4 | taste: 4.5 | feel: 4 | overall: 4
Poured a dark black with amber highlights, no head.
Aroma of roasted malt, light cocoa sweetness and whiskey.
Taste starts a little sweet with chocolate and vanilla, then a nice drying balance with the rye and malt. Hints of spice and surprising the whiskey was there but didn't dominate. You felt more alcohol as it warmed.
Mouth Feel was full bodied, little if any carbonation, syrupy, smooth and a nice boozy feel.
Overall this is a very good imperial Stout to enjoy cautiously, it does sneak up on you. I have been very impressed with the beer from Full Pint. Keep up the good work.
★
590 characters

4.13
/5
rDev
+4.8%
look: 4 | smell: 3.5 | taste: 4.5 | feel: 4.5 | overall: 4
On tap at the brewery. Poured into a Full Pint pint glass. Served pretty damn cold. Aged in Jack Daniels barrels.
A. Extremely dark,black body with a half inch mocha colored head. A tiny bit of spotty lacing stuck on the glass.
S. This was served cold so it muted the smell a good amount.I get a bit of roasted notes with chocolate. Faint whiskey comes through in the end.
T. At first I get good chocolate and roasted notes,maybe some cocoa. The beauty comes as this warms up! I will say that this is not a whiskey bomb but very well balenced. The whiskey and barrel characters come through nicely. A ton of vanilla, with a small amount of oak,it doesn't hide the base beer but lets it come through with chocolate and roast and rye.
M. Very good chewy full body. Heavy feel. Low carbonation. clean finish.
Overall I was very suprised and pleased of this beer. Get it while you can,because they are only going to bottle this once again till January. Must try!
★
964 characters

4
/5
rDev
+1.5%
look: 4 | smell: 4 | taste: 4 | feel: 4 | overall: 4
First had: on tap at Capone's, Norristown, PA
Served in a snifter, a dark black liquid, opaque, with a nice compact cap of brownish head. Aroma of dark roasty malts and cocoa beans. Taste was very nice, dark malts, moderately roasty, not too sweet, cocoa, pumpernickel, a hint of ash, and a drying whiskey quality. Mouthfeel was pretty smooth, heavy-medium body, and the alcohol was pretty well hidden. A very nice drink overall.
★
430 characters

3.66
/5
rDev
-7.1%
look: 4.5 | smell: 3.5 | taste: 3.5 | feel: 3.5 | overall: 4
Pours jet black with a light chocolate brown head. In the aroma, light whiskey notes and an alcohol note. In the taste, whiskey, roasty coffee, and small alcohol presence all the way through. A small alcohol bite and medium bodied mouthfeel, with a dry whiskey and coffee in the aftertaste. Nice whiskey presence and a big coffee taste, but little to no rye, but nice nonetheless.
★
380 characters

4.13
/5
rDev
+4.8%
look: 4.5 | smell: 4 | taste: 4 | feel: 4 | overall: 4.5
Poured into a shaker: Black body under a finger of mocha head that leaves some thick lacing.
Smells unfolds slowly, at first with only some dark fruit skins, then a mildly spicy, peppery character, then some dark bread, like pumpernickel, then a very subtle, very dark chocolate character that's juuust noticeable. This might be one of the least sweet noses I've smelled in a stout. Oak character really picks up later.
Whoa, yeah, the taste definitely backs that up. I kind of wish I hadn't taken that first sip so quickly, because my tongue is inundated by intensely dry, roasted flavors. Wow, deeply, darkly roasted off the bat, like espresso, followed by a savory kind of spice character, & almost getting a bready sweetness that's cut off by a strongly woody & tannic character.
Full-bodied, thick, roasty & tannic. I think my mouth will remember this beer for a long time.
Wow, this is like no other stout I've had before. I've had plenty of stouts that tasted roasty & burnt-ish without any body or substance & somewhat callow, insipid. I've had barrel-aged stouts that fell under the weight of the oak. Most stouts I've had were somewhat sweet. This is a strong, serious, stoic stout that's intense & rigid with enough backbone to be intensely bitter, dark, & tannic without backing down & turning ridiculous. I honestly don't know that I enjoy this that much, but I really respect & appreciate it. I think everyone should try this stout as a lesson about what stouts *can* be: strong, uncompromising, & complex while making you think rather than smile.
★
1,566 characters

4.35
/5
rDev
+10.4%
look: 4 | smell: 4 | taste: 4.5 | feel: 4.5 | overall: 4.5
Poured from a 12 oz bottle into my trusty snifter. No bottle date to be found.
A: Pours a thick black monster of a beer. Deep, dark brown and completely opaque. Half finger of fizzy khaki head fades to a thin layer of tiny bubbles on top of the beer. Intermittent lacing and alcohol legs galore.
S: Charred roast and bittersweet chocolate. Some spicy hop notes, not a lot. A bit of brown sugar and a touch of vanilla. Don't get a lot of the barrel in the aroma, maybe just a touch of oaky tannin. Maybe.
T/M: Beautifully complex. Thick and juicy. A combo of bitterness and spiciness hits right at the front and opens up the palate. Rye, hops and a bit of cayenne pepper. Then coats the mouth with plenty of chocolate and roasted malt. Molasses. A good hop bitterness in the middle to balance out the sweetness. Toward the back of the palate, I get the barrel coming through. But no whiskey, just oak. That's okay with me though. The carbonation is limited. Creamy, but still manages to finish somewhat dry.
O: I can honestly say that I think this could run with many-a BA impy stouts. Not the best "whiskey barrel" stout, but certainly holds it's own in the straight up BA category. A really solid 'A'.
★
1,206 characters
4.09
/5
rDev
+3.8%
look: 3.5 | smell: 4.5 | taste: 4 | feel: 4 | overall: 4
12 ounce bottle poured into a Pint glass
A: Very dark, zero light penetration once so ever. The initial pour resulted in about 1 finger of mocha colored head that was quick to dissipate, with a small amount of lacing in the glass.
S: Very sweet and chocolaty, mild hints of spice, and subtle additions of whiskey.
T: Although it was brewed with 4 types of rye, the chocolate rye malts are what are most present to me. Starts off sweet, and finished with a bit of whiskey.
M: For being an Imperial stout it was very easy going on the palate. Extremely smooth, didn't leave much residual in the mouth after swallowing, and had an extremely pleasant aftertaste.
O: Upon reading the bottle "an imperial stout brewed with four different types of rye and aged in rye whiskey barrels" I knew I had to try this brew. After reviewing it, I'm glad I did. It was a great beer, I'd definitely buy it again.
★
899 characters

4.65
/5
rDev
+18%
look: 5 | smell: 5 | taste: 4.5 | feel: 4.5 | overall: 4.5
I bought this at the Giant eagle off Route 8. Amazing election there.
A: Close to black with copper undertones.
S: A little bit of Canadian whiskey and the sweetness of a great stout.
T: Wow, I've been a supporter of this brewery but this time they really pushed it up a notch. This is thebest beer that I've tasted from Pittsburgh.
M: There is little in way of carbonation but the stout is full flavoured and thick on the tongue as I want it to be.
O: Full Pint has finally it the make that I I knew they would. I hope that they keep producing on this level. If they do then we in for some great treats in western PA.
★
620 characters

4.03
/5
rDev
+2.3%
look: 4.5 | smell: 4 | taste: 4 | feel: 4 | overall: 4
"An Imperial Stout Aged in Rye Whiskey Barrels"
Found a bottle of this at my local Beer Nutz. Said they already went through 2 cases!
A - As black as a stout can get,viscous, no escaping light. I was surprised with the ABV that I got a full inch of dark mocha head. Good sticky lacing.
S - Faint cocoa nibs, mild roasts, and some spicy rye fill the nose. Not getting much whiskey but it's there.
T - The rye works pretty well in this giving it a bit of drying effect. Body is smooth and velvety with chocolate and roast characters mixing pretty well with the four types of rye. Some whiskey in the taste but it's not very cloying.
M - Medium to thick bodied. Gets better as it warms.
Overall I think the best part of this beer was that it was $10.49 a six pack which surprised me that such big stouts could come in six packs. Whatever it comes in I will be glad to pick up some more since it's a very well made stout.
★
924 characters
Rye Rebellion from Full Pint Brewing Company
88
out of
100
based on
86
ratings.