Dismiss Notice
Dismiss Notice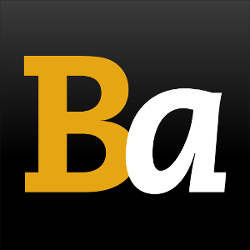 Join Our Email List →
And we'll send you the latest updates and offers from BeerAdvocate, because knowing is half the battle.
Dismiss Notice
Mid Mountain Mild Ale
- Epic Brewing Company

Educational use only; do not reuse.

Brewed by:
Epic Brewing Company
Utah, United States

Style | ABV
English Pale Mild Ale | 5.00% ABV

Availability: Rotating

Notes & Commercial Description:
Beer added by: JohnGalt1 on 03-17-2011

This extremely pleasant to drink ale has very minimal hop addition. The delicate Mt. Hood hops give it a smooth body with a bit of nuttiness and a slightly sweet malt at the end. This sessionable ale has some wonderful vanilla and honey notes that are well balanced throughout the drink.
Reviews: 36 | Hads: 77
3.4
/5
rDev
-2.9%
look: 3.75 | smell: 3 | taste: 3.5 | feel: 3.5 | overall: 3.5
The Mid Mountain Mile Ale is just that a mild tasty beer that would be perfect with....everything! The Chicken Man who is eventually moving to the land of Utah provided this morsel. The beer poured a hazy copper with foamy head that is leaving a lace. The scent is very faint almost non-descript. The taste is very well balanced between malt and bittering hops. The mouthfeel is lighter in body with good carbonation. Overall this is a solid beer that is very sessionable.
★
472 characters

3.37
/5
rDev
-3.7%
look: 2.5 | smell: 3 | taste: 3.5 | feel: 4 | overall: 3.5
Amber color is nice but chill haze and tiny floaters won't win any beauty contests. Nice mouthful of malt with the hoppy aromatics working in the background. Modest beery aroma with a touch of applesauce. A pleasant quaff with just that hint of hops. Very plain and lacking in much-needed zing. It's not bad, but I don't find it a contender among the many light beers to be had here.
I'm not sure why they decided to make a "mild" that's 25% higher in alcohol than the Utah draft limit of 4%. ABV Release No. 11, with 5.1% ABV.
★
528 characters

3.36
/5
rDev
-4%
look: 4 | smell: 3 | taste: 3 | feel: 4 | overall: 4
Poured from a 22 ounce bottle into an Allagash cervoise glass. Release #12. 5.0%. This has been sitting around for several months, so I don't hold high hopes.
A: Lots of bubbles and a finger of loose white head. Nut brown and lightly translucent. Light lacing.
S: Skunky/earthy hops and mild malt. Almost metallic.
T/M: Interesting! Light, sharp, almost sulfuric fruit. This may sound unpleasant, but is not. The taste is a bit underwhelming, with some buttery-sweet malts, but the light, watery base is complemented by carbonation and a dryish endtaste.
O: Very drinkable and good for what it is. I wouldn't have another, but I'd recommend it to anyone looking for a nice, sessionable, English-style ale.
★
709 characters

3.35
/5
rDev
-4.3%
look: 3.5 | smell: 3.5 | taste: 3.5 | feel: 3 | overall: 3
I have been trying to decide what category this brew should be in... Not an American Pale (not enough hops) ... sorry it is definitely not a "Mild", too Americanized... and I am even more sorry to say it IS a "Blonde".
Pours with a short lasting white head... foamy and dies quickly... the brew is lightly hazed orangish/yellow.
Nose is grainy .. bready .. biscuit malt .. American hoppiness is no doubt there with albeit a minor citrus zest component and a bit of a floral element.
Flavor has a more hop bitter presence than a Mild... the grains though are the big player... hops are a bit spicy with a lesser lemony essence... with warmth, an odd and out of place honey taste comes into play.
Body is lite.. carbonation is nice... overall, I just am having a hard time digging it. I will buy it again if the price is right (less than $3), but just too average for me to give it much more than a second look.
3.5/3.5/3.5/3/3
★
930 characters
3.28
/5
rDev
-6.3%
look: 4 | smell: 3.5 | taste: 3 | feel: 3 | overall: 3.5
Release #15
Pours amber with a solid sheet of off white fine foam, great clarity. Nose carries a sweet bread character, some metal, leaves, wood, white grape jelly, and the slightest hint of connecticut leaf tobacco. Flavor is a bit astringent, some cardboard, some loose grain, a bit of oatmeal (plain), some raisin, and a hint of pekoe. Medium bodied with moderate carb and an off dry finish. Nice beer I can appreciate.
★
423 characters

3.27
/5
rDev
-6.6%
look: 3.5 | smell: 3.25 | taste: 3.25 | feel: 3.25 | overall: 3.25
Pushing the boundary of milds at 5%, this one doesn't really seem all that English either.
As with most mild ales, this one isn't an in yo face beer. It maintains a doughy biscuitness throughout that is rather muddled. I'm not sure about this beer, it just seems to be missing depth.
No off flavors so it is easy to drink. Probably pair with a simple salad, no dressing. Not really sessionable, so not an all day beer. Would be a bit boring if it were
★
453 characters

3.03
/5
rDev
-13.4%
look: 3.5 | smell: 3 | taste: 3 | feel: 3 | overall: 3
On tap at The Surly Goat in West Hollywood, CA.
Pours a slightly hazy golden color with a tan head that settles to a film on top of the beer. Foamy streaks of lace form on the glass on the drink down. Smell is pretty subtle with some grain and slight fruity aromas. Taste is also very subtle with grain and some fruity and almost tea-like flavors. This beer has a low level of carbonation with a somewhat flat mouthfeel. Overall, this is a pretty average beer in my opinion but it's the first of the style I have had (finally!).
★
529 characters

2.96
/5
rDev
-15.4%
look: 4 | smell: 3 | taste: 2.5 | feel: 4 | overall: 3
Bottle. Not sure I'd consider 5% a mild but here goes. Poured into a Surly pint glass a clear golden color with a white thick head. Clean, light biscuit flavor in the nose with a touch of sweetness. Semi clean taste with some fruit flavors and a touch of what I can only describe as a plastic taste. Ends crisply. Decently easy drinking. Medium mouthfeel. Ex the plastic note, this wasn't too bad.
★
401 characters

2.78
/5
rDev
-20.6%
look: 3.5 | smell: 3 | taste: 2.5 | feel: 2.5 | overall: 3
Let's just start up front - this was not my kinda thing.
Too sweet.
It looks ok in the glass, poured a decent head and the smell was inviting but not complex, not interesting in the least.
The taste started fresh and summery but quickly becomes sweet... way too sweet. Carmel, even maple and the overall thin taste leaves me wanting something more satisfying.
As a fan of Epic, a local in Utah ready for more of their good stuff, this one falls off the list quickly.
★
471 characters
2.48
/5
rDev
-29.1%
look: 3 | smell: 2.5 | taste: 2.5 | feel: 3 | overall: 2
Orange color with a small white head with fair retention and spotty lacing. The aroma has toasted malt and biscuit aroma.
The beer tastes like it smells. There is toasted malt and biscuit flavor. Not much sweetness or hop presence.
Light to medium bodied with average carbonation. There is not much which stands out, and this seems too generic to get excited about. I'm glad I tried it, but am not impressed.
★
411 characters

2.05
/5
rDev
-41.4%
look: 3 | smell: 3 | taste: 1.5 | feel: 2.5 | overall: 1.5
Another Epic! Excellent. Can't quite read the batch number on the bomber, so no idea when it was brewed, but hey, at least there's some indication. 5.2% ABV on the label. Points.
I'm used to milds being darker, but maybe that's just the handful I've had. This one pours a darker yellow with orangishity, middling clear, not easy to see through. Smells bready. Wonder Bread.
Mid Mountain Mild Ale doesn't taste quite right. Almost a nut brown taste up front, plenty of acorns, but then a slab of margarine intrudes, & not politely. Diacetyl? Not sure, but it's unpleasant. Crusty bread comes through faintly, but the butter reasserts itself aggressively.
Blech. A rare disappointment from Epic, but this has the hallmarks of a bad bottle. Not good.
★
753 characters
Mid Mountain Mild Ale from Epic Brewing Company
80
out of
100
based on
36
ratings.