Dismiss Notice
Dismiss Notice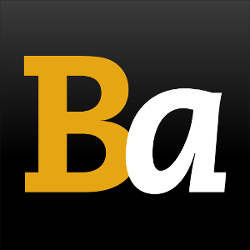 Join Our Email List →
And we'll send you the latest updates and offers from BeerAdvocate, because knowing is half the battle.
Dismiss Notice
Glutenator
- Epic Brewing Company
| | |
| --- | --- |
| Educational use only; do not reuse. | |
Reviews: 13 | Hads: 28
3.29
/5
rDev
+5.1%
look: 3 | smell: 3.25 | taste: 3.25 | feel: 3.75 | overall: 3.25
Clear yellow-orange with quickly dissipating head, but carbonation can still be felt regardless that it doesn't bubble up from the bottom. Smell is sweet, taste is sweet and zesty, can definitely tell this was brewed with sweet potato. Leaves a slick feel in the mouth and residual tingliness. Overall, I would take this over a typical macrobrew (Coor's, Bud, etc.) if given the option, but wouldn't go out of my way for it. The gluten-free beer market is a tiny niche, and the only reason I tried it was because I got this for a friend who was allergic to gluten who said he misses beer. I wanted to taste what I gave him. Not so sure he loved it, but it was the thought that counts (:. If this gluten-free trend continues, I'm sure there's more to be discovered in the uncharted territory of gluten-free beer. (P.S.: This beer has something I have never seen on a beer: "Nutrition Facts" on the label. I'd love to see this become standard!)
★
951 characters

3.06
/5
rDev
-2.2%
look: 3 | smell: 3.25 | taste: 3 | feel: 3 | overall: 3
Poured from a bomber into a shaker pint, the beer is a hazy, opaque, yellow-orange coloring with no head and a steady carbonation flow throughout the body. Aromas of heavy herbal and spice notes, citrus sweetness, lemongrass, and a cracker backbone. Flavors are sharp, almost astringent, forward, with a syrupy sweetness of molasses and caramel, with some earthy highlights, honey, cracker, and grassy notes. Very light, effervesced body with the increased carbonation. The aftertaste is more of the syrupy sweet notes, riding out on a carbonated, light finish.
★
561 characters

3.28
/5
rDev
+4.8%
look: 3.25 | smell: 3.25 | taste: 3.25 | feel: 3.5 | overall: 3.25
Bottle pour for the 2014 Los Angeles Vegan Beer Festival held in West Hollywood, CA.
Pours a hazy orange with a foamy beige head that settles to wisps of film on top of the beer. Tiny dots of lace form around the glass on the drink down. Smell is of apple juice, apple cider, and citrus zest aromas. Taste is much the same with apple juice and citrus zest flavors on the finish. There is a mild amount of hop bitterness on the palate with each sip. This beer has a lower level of carbonation with a slightly crisp mouthfeel. Overall, this is an above average beer that is not too bad, but seems more like a hoppy cider than a beer.
★
633 characters

2.14
/5
rDev
-31.6%
look: 3 | smell: 2 | taste: 2 | feel: 2.25 | overall: 2.25
Sampled by accident this wasn't the beer I intended to buy.
Clear golden colored beer with next to no head, just a wisp of white.
Smells strange like old perfume. Faint scent of old oranges and a slight mildew funk. Like almost all gluten free beers it just smells weird.
Starts out thin and a little astringent in the mouth with that weird hyper dry flavor that all the sorghum containing beers seem to have. Flavor of chamomile tea. That is about it tastes like flower tea.
Mouthfeel is thin.
Overall this isn't good. Yes I can gag it down but if this is beer then I think I need to start drinking wine instead.
★
618 characters

1.95
/5
rDev
-37.7%
look: 2 | smell: 2.5 | taste: 1.75 | feel: 1.75 | overall: 1.75
Slightly hazed golden hue with a fizzy white head, fine speckled lacing. Aroma has hints of sweet potatoes, perceived tart note almost cider like with cooked vegetables. Molasses is fermented out completely zero grams of sugar on the nutritional value statistics, only 130 calories per 11 ounce serving. There is something about the smell that comes off like perfume that I can't deal with, just very unpleasant to me. Flavors have some harsh qualities, again cooked veggies a hint of cloying quality, dead on arrival hop character tastes like stale beer and perfume sprayed into my mouth. I'm going drain pour style on this one, unless my sister wants to have my share. Mouthfeel is astringent chemical, the sweet potato and molasses fermentables didn't perform well here, very cloying on the palate light carbonation makes it feel like carbonated water. Overall I'm not a fan of the Glutenator, but I had to try it. It was from Epic and the label made me laugh.
★
963 characters
3.5
/5
rDev
+11.8%
look: 3.5 | smell: 3.5 | taste: 3.5 | feel: 3.5 | overall: 3.5
im reviewing this in the context of gluten free beer, not of beer overall, and i appreciate that this still tastes like a beer, i think its really well done, the sweet potato is a nice base for this. well carbonated and head golden blonde color with just a bit of haze. aroma is sweet and earthy both, with some bitterness from hops balancing this out. yeasty too, with a touch of spice that marries well with the potato base and tastes quite good. despite a higher degree of left over sugar, i like the way this tastes, and i don't miss the gluten very much. although i wouldn't want to have more than one of these, i appreciate that its still a beer in taste, and that it has the right feel and finish. they could scale back the sweetness a bit, but this is a success on all counts as far as gluten free brews go, vegetal and interesting, refreshing too. well done for what it is.
★
882 characters

3.75
/5
rDev
+19.8%
One of the best gluten free beers that I've tried. Doesn't have the weird sour sorghum quality of many gluten free beers. Slightly thicker mouthfeel with a fair balance of flavors. Had this with pizza and I was satisfied. Not amazing, but not terrible. Better than all BMC offerings for sure.
★
297 characters

1.73
/5
rDev
-44.7%
look: 2.5 | smell: 2 | taste: 1.5 | feel: 2 | overall: 1.5
First sip, and you think, this isn't so bad, but a half-second later the honeymoon is over. The puff of foam disappears into the clear amber depths, leaving barely a tickle on the tongue.
This is so overly bitter it tastes like boiled potato skins instead of hops. Woody and bitter and rather acidic.Tastes like some kind of wine cola but the can got punctured so it's flat. The plastic aftertaste permeates the nose. Spoiled fruit and buckwheat with a dose of industrial vinegar. It's probably not possible to pump up the alcohol enough to kill the taste
Isn't there some other grain or fruit you could ferment to make something more like beer? If this is what you have to do to avoid gluten, I'd advise going for the cheap vodka instead. This one just makes it under the wire for the Worst Beer of 2012 competition. From the 22 oz bottle bought at the state Liquor Store in Salt Lake.
★
888 characters
3.23
/5
rDev
+3.2%
look: 4 | smell: 3.5 | taste: 3 | feel: 3.5 | overall: 3
Thanks to jtd1969 for buying this for my wife. Unfortunately, she didn't like it, but that meant I got to sample the remainder.
A - bright yellow with a huge, frothy, white head that has great retention
S - sweet, citrusy hops
T - very sweet, light citrusy hops
M - light bodied, well carbonated
It's hard to make a gluten free beer. Especially one that tastes good. I thought using sweet potatoes and molasses was smart. Unfortunately, the flavor just wasn't there. It was cloyingly sweet with none of the earthy flavors I would expect from molasses. There was a good deal of hops but they weren't nearly bitter enough to break through the sweetness. It was a good effort, but it fell short of the mark for me.
★
716 characters

3.47
/5
rDev
+10.9%
look: 3 | smell: 3.5 | taste: 3.5 | feel: 3.5 | overall: 3.5
A: The beer is crystal clear yellow in color and has a slight amount of visible carbonation. It poured with a thick collar around the edge of the glass and some lacing on the surface; these eventually completely faded away.
S: There are fruity aromas of grapes in the nose.
T: The taste is similar to the smell and has flavors of grapes along with some hints of sweet potatoes.
M: It feels light-bodied on the palate and has a moderate amount of carbonation.
O: This isn't bad for a gluten-free beer, but other than that it's not overly exciting.
★
550 characters

3.55
/5
rDev
+13.4%
look: 3.5 | smell: 3.5 | taste: 3.5 | feel: 3 | overall: 4
A: Pours a crystal clear medium yellow in color with light amounts of visible carbonation. The beer has a quarter finger tall bright white head that reduces to a small amount of mottled extremely thin film and a thing ring at the edges. Minimal amounts of lacing are observed.
S: Light to moderate aromas of sweet potato along with notes of grape and some floral hop notes.
T: Slightly sweet with notes of grapes and sweet potato - there are some light floral and citrus/orange hop notes but very little bitterness.
M: Light bodied with moderate amounts of carbonation. Slightly thin/watery.
O: Probably the most enjoyable gluten-free beer that I have tried, if it had not said it was gluten-free I would not have guessed that it was. Easy to drink and light/refreshing. Good balance as it is not overly sweet or bitter.
★
825 characters

4
/5
rDev
+27.8%
look: 4 | smell: 4 | taste: 4 | feel: 4 | overall: 4
A - Pours a clear golden-orange with a finger of frothy white head. The head fades down fairly quickly leaving behind some light lace.
S - Aroma is a mix of grains, sweet potato, molasses, and floral hops with a touch of citrus hops.
T - Starts off with a mix of sweet potato, grains, and a touch of orange and citrus hops. Through the middle, the molasses comes through with some floral hops and a hint of bitterness. The finish is a mix of molasses, sweet potato, grains, and floral hops.
M - Medium-minus bodied with moderate carbonation. Feels smooth with a sweet and grainy finish.
D - Very drinkable. Really interesting mix of flavors, like the sweet potato, but the balance is actually very good.
★
707 characters

3.4
/5
rDev
+8.6%
look: 3.5 | smell: 3.5 | taste: 3.25 | feel: 3.5 | overall: 3.5
Brewed with sweet potato puree, millet and rice hulls. It pours a clear light orange with a hint of head and no lacing or apparent carbonation in the glass. Smells sweet and spicy with almost a Belgian yeast note. The millet gives it a grainy, grassy taste and smell. Tastes much sweeter than the nose implies. Mild carbonation on the tongue and a lingering sweet aftertaste. An unusual combination of ingredients makes for an unusual brew. Not bad but not one I'd seek out on a regular basis.
★
493 characters
Glutenator from Epic Brewing Company
77
out of
100
based on
13
ratings.