Dismiss Notice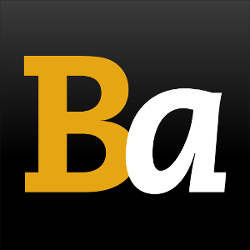 Site Performance Updates: We're aware of the nightly site outage, and working on resolving the issue.
Grand Cru Beer & Cheese Market PLACE INFO
Type:
Bar, Eatery, Store
6384 Mill St
Rhinebeck
,
New York
, 12572-1404
United States
(845) 876-6992 |
map
www.grandcrurhinebeck.com
Notes:
No notes at this time.
Added by belhav0322 on 05-25-2010
PLACE STATS
Reviews:

13

Ratings:

Avg:

4.09

pDev:

10.27%

Taps:

16

Bottles/Cans:

250

Cask:

N

Beer-to-Go:

N
Reviews: 13 | Ratings: 17
5
/5
rDev
+22.2%
vibe: 5 | quality: 5 | service: 5 | selection: 5 | food: 5
The best place in the Hudson Valley to go for beer. I make it a point to go at least once a week because you never know what new beer they will carry either in bottles or on one of their 16 draft lines.
It is made a point to have personal service with not only staff but also the owner, Rod being present in the conversations around the place. All the employees at Grand Cru are well educated on beer and seem to get enjoyment out of helping others that may not know what they are looking at or what they are looking for.
Although the place may seem small to some walking in (only having 4 or 5 small high top tables and a long "counter" bar in the center) they utilized all the space in a way that makes the consumer feel welcome. The vibe definitely portrays a tight knit community of beer lovers that will welcome anyone that is willing to come through the door.
Rod's extensive beer knowledge is very apparent by the selection that is provided by Grand Cru. From local brews to national breweries everyone is represented at Grand Cru. There is no discrimination here; if a brewery makes a good beer that is distributed locally and Rod knows about it then Grand Cru will have it.
Even though the food offered isn't of high variety it still deserves a 5 rating. The cheese plates and local snacks offered are all hand crafted and never processed. No large corporations benefiting here. If there is something in Rhinebeck that you are craving to eat it is encouraged that you enjoy it while hanging out at Grand Cru. They are supporters of the local community and often times will talk about the various other businesses in the Rhinebeck area.
Overall Grand Cru is the definition of the American Beer Scene! From welcoming staff to upbeat customers once you walk into Grand Cru you become apart of a family that will always treat you right!
Cheers
★
1,860 characters
4.9
/5
rDev
+19.8%
vibe: 5 | quality: 5 | service: 5 | selection: 5 | food: 4
In a word... Awesome! This eat-in/take out, cafe/package store specializes in Craft Beer, Artisan Cheeses, and gourmet wine. After a recent remodel, they are now up to 16 tap lines! Sours, IPA's, Belgians, and everything in between. The owner is extremely well-versed on quality craft beer. Lots of great tap takeovers. There is a strong NY & Northeast tap representation, while not leaving out all the other notable craft brewers throughout the country.
The space is not a giant mega-store. It is small, quaint, and inviting. Because of it's size, they do not stock every single beer on the planet. Their smaller selection is hand-picked for quality and variety, and the best part is that you know the beer hasn't on the shelf for any length of time. You will find NO Macrobrews here. Same with the cheese & wine. Smaller selection, but hand picked, tasty and fresh.
The establishment is too small for a kitchen, but the cheese/charcuterie plates are awesome!
All-in-all, the best place to sit and have an awesome quality craft beer within 16.7 miles. Enjoy!
★
1,079 characters
4.4
/5
rDev
+7.6%
vibe: 3.5 | quality: 5 | service: 5 | selection: 4 | food: 3
Food selection is pretty thin, but then you don't go here for the food. You go here for the beer. The six taps always have a selection of premium craft beers. And while it may look like your typical package store, you can enjoy a beer right on premises. I enjoy having a draft beer while I'm selecting and mixing a six pack to go. And the "to go"prices are equivalent to any package store. Or have a beer and some cheese for an appetizer before heading to Terrapin for dinner. The only down side is the place is small, and seating can be sparse when the place fills up. And it usually is filled up.
★
598 characters
4.95
/5
rDev
+21%
vibe: 5 | quality: 5 | service: 5 | selection: 5 | food: 4.5
This is by far the best place to open in Rhinebeck in the past few years. It's an absolute pleasure to be able to just walk into town and have an excellent selection of beer.
All the large national craft brews are represented: Sierra Nevada, Anchor, some Sam Adams. Along with those, there are regional NY beers: Ommegang, Captain Lawrence, Southern Tier and Keegan's. Best of all there are always at least 5 beers on tap to fill up the growler or have in the store. Recently they've had Smuttynose Robust Porter, Founders Devil Dancer, Sierra's Hoptimum, Evil Twin Yang and Rushing Dog's War Elephant.
The one criticism is that maybe they could have a bit more food selection. Still, I have thoroughly enjoyed their pretzels and cheese many times. If you enjoy trying different types of beer, this is a must stop.
★
818 characters

4.44
/5
rDev
+8.6%
vibe: 4 | quality: 4.5 | service: 5 | selection: 4
Located in the main drag of Rhinbeck. Street parking was a bit hard to find, as I had to drive around the block until I found a spot. The building has an interesting layout, as there are some tables windowside, refridgerators holding beer on the left, a shelf with warm beers on the right, and a long shelf area that is used as a table top in the middle of the room.
There are 5 beers on draft and a nice cheese selection here. On draft was Sierra Nevad FOAM Pilsner, Petrus, Rogue Yellow Yellow Snow, Captain Lawrence Pumpkin Ale, and some Wolavers beer. Bottle wise were some nice selections from Maine Brewing, Alesmith, Lagunitas, and a bunch of local NY beers like Keegan Ales. Prices were resonable at $5 for SN pint, and bottles were also reasonably priced.
Service was prompt, friendly, and the guy working there was very knowledgable about the beer offerings. I did not have any cheese but it looked like a nice selection.
This is definitely a cool little stop if you happen to be in the area.
★
1,006 characters

4.05
/5
rDev
-1%
vibe: 4 | quality: 4 | service: 4 | selection: 4 | food: 4.5
The wife and I were on a way up north and passing through Rhinebeck; decided to have lunch here after finding this place on Beerfly.
Rhinebeck is a chichi ("deliberately chic") town. So cute and wealthy it could easily make you nauseous. But wait! There is some cool stuff here, not just faux-New-Age shops selling overpriced gold-licked Buddhas to Martha-Stewart-loving Westchesterites.
Terrapin is a great restaurant, and Grand Cru is a damn nice beer store, unpretentious and cozy. It is a bit of a weird mix of cafe/bar and shop, with some tables by the windows, shelves stocked with beer and a tap section by the register at the very back of the store.
There are two long shelves, one a cooler and the one room-temp. Brews are mostly local and regional: Ommegang, Ithaca, Defiant, Wachusett, Maine Brewing, Cisco, Southern Tier. They also have quality Euros, like Schneider Weisse and some Mikkellers, plus Belgians.
Service is nice but strange. You order your pint from the guy at the register and bring it to your table, then order your food and wait for it to be delivered.
Beer is priced reasonably to go and can be bought in singles. The "bar markup" is not bad either, like $5.50 for a Hop Rod Rye. There are detailed printed menus on the tables with all pricing and availability.
Five quality taps, Stone Escondidian, Brooklyn Companion, Fire Island Pumpkin, Chouffe Houblon and Paulaner Oktoberfest. At $5-$6 per pint, prices are alright, and so was the ginormous cheese plate for only $14.
Growlers to go to! $18.95 for Stone Escondidian. I dig this place.
★
1,581 characters
3.59
/5
rDev
-12.2%
vibe: 4 | quality: 4 | service: 4 | selection: 2.5
Just learned about the presence of this little craft beer/cheese spot on the main drag in Rhinebeck, right next to the ever tasty Calico Patisserie. It'd be possible to zip right past it if you weren't looking for it, but any sort of craft beer place in this quaint, quintessential Hudson Valley town is a plus.
No arguments with the place itself - you've got a few small tables at which to imbibe and nosh on local cheeses, and there's five or six taps for growlers and pints, Nugget Nectar included. Friendly, general store-esque environment with Pearl Jam's Vs. playing over the stereo. Right on.
The selection places the main focus on (relatively) local, upstate NY brews. Lots of Ommegang, Keegan's, Ithaca and Captain Lawrence, as well as various other Belgians and Northeast selection (i.e. Troegs, Victory, etc). All good things. But I don't know if we caught them on an off-day or what, but the shelves simply aren't stocked nearly as much as they ought to be. Both the cooler and shelves were sparsely populated, making the proceedings look somewhat sad and disheartening. Same thing for the local pickles and other eats that they stock on a shelf in the center of the room. We went on a Saturday, and I'll give 'em the benefit of the doubt and say that maybe they were just waiting for a large shipment. But to have such empty shelf space simply looks weird, and lends the place a 'this just fell of a truck' vibe.
But you can mix and match your own six pack, which is nice, and the owner was a very helpful, pleasant dude. While it's hardly a destination place, worth checking out if you're in town.
★
1,615 characters
4.14
/5
rDev
+1.2%
vibe: 4 | quality: 4 | service: 4.5 | selection: 4
You walk in there are four high tables where you are able to purchase a beer from their selection, pay for it, and then enjoy it right there in the shop. I spoke to the owner about what led them to set things up this way and here is what I learned... It was easier for them to become a "bar" and then gain the ability to sell as a beer store. Take that for what it is, I didn't ask too many questions. I personally think it gives the shop a cool feel. On your left is a line of coolers, in the middle are some shelves of empty growlers and six-pack containers for you to fill up. On the right are shelves filled with New England brews and a nice little selection of Belgian imports including Boon, Cantillon, Hanssen, and Mikkeller. In the corner by the counter they have a few taps for growler fills.
They sell themselves as a specialty beer and cheese shop and preach local beer. They have a great selection of beers from Ithaca, Keegan, Ommegang and other NY breweries. They also have a primarily local selection of cheeses available at the counter. In no way are they trying to be a huge beer destination, but rather a cozy specialty beer shop with an identity in mind. A quality establishment.
As I was looking the shelves over the woman that was working checked in with me several times and even offered some suggestions based on what I had already picked out. When I was ready for check-out she threw in a free glass of my choosing (they have a nice little selection of Belgian glassware behind the counter).
Prices were fair and seemed in line with what I have seen at other stores.
I really liked this store. They carried all of the locals and regional beers from breweries like Ithaca, Ommegang, Southern Tier, and Victory that I love. In addition, they had an impressive collection of Belgian beers from Fantome to Cantillon. This store gives you a local oriented selection of beer and cheese, a strong Belgian specialty selection, and the ability to enjoy a beer and some cheese in the meantime. While not necessarily a large selection, it encompasses the best of what NY has to offer and supports that with some great Belgian beers and a comfortable atmosphere. The woman working there was really nice and said that the store's hours are always up in the air because she would rather hang out and have a beer with customers than close up at a specific time every night. I will be supporting this store as much as possible in the future.
★
2,453 characters

4.03
/5
rDev
-1.5%
vibe: 4 | quality: 4.5 | service: 3.5 | selection: 4
When I heard a place like this was opening fairly close I wanted to check it out immediately.
Right in the center of downtown Rhinebeck sits Grand Cru. About 2 blocks away from the excellent Terrapin. When you come in there are 4 pub tables with high stools right near the window. Then there are 3 rows of beer. On the left is the cooler. Middle is imports then on the right is American craft with a NY section. Near the register is a small display of cheeses that again had a very NY centric selection. 4 beers were on tap for sale by the growler to go and glass to stay. We did not have a beer there but picked up 2 bottles. Bruery Coton and Boon Kriek Marriage Parfait. The Coton was 22.50 the Boon 8. All and all a nice little shop. As other reviewers noted they are going to have to push the business one way or another retail or bar. Reminded me of Publick House provisions quite a bit. The prices were not that bad also. Some things were cheaper that the large distributor near me but that is something else. Worth checking out.
★
1,036 characters

3.83
/5
rDev
-6.4%
vibe: 4 | quality: 4 | service: 3.5 | selection: 4 | food: 3.5
Stopped by Grand Cru after a ~50 mile bike ride in Red Hook/Rhinebeck area. Needless to say - it was 'refreshing' to see that the retail establishment also offered some seating in the front area for on-site libation and light fare (cheese/crackers).
Decent selection of domestic micros (e.g., Bruery)and Belgians (e.g., Fantome Saison, De Ranke XX and the standard trappists).
Grabbed a few slabs of local cheese and had a couple of cold beers (Mikkeller Yeast Series Belgian, Westmalle Tripel) prior to dropping some coin on the retail end of the shop.
The owner is definitely making a good effort to kick-up the craft beer scene in town.
★
642 characters

3.93
/5
rDev
-3.9%
vibe: 4 | quality: 4.5 | service: 4 | selection: 3.5 | food: 3
Okay, finally got the time to get here. Overall this place is decent. It has the best beer selection in the immediate area. There is a great cheese selection and it features many locals which is great.
I was in on a Thursday during a school holiday. Rhinebeck was packed and people were shopping at all the stores. But this place was empty. Admittedly, there aren't a lot of people that stop for beers in the middle of the day.
But as another reviewer mentioned, this place needs to decide if it's a bar/cafe or a beer store. No Ill will on my part, but I don't see this place being around for long considering their hours and the insane lease price they must be paying.
That said, if you're in the area it's definitely worth a stop. You'll find beer here you won't find too many other places. The selection is good, prices are fair, and there aren't many beer stores where you can buy something to sample while shopping. It's probably not high on the destination list but still worthwhile. It isn't a pub and there isn't a lot of food. But there is good beer and there are lots of other places to eat locally.
★
1,113 characters
3.68
/5
rDev
-10%
vibe: 2.5 | quality: 4 | service: 3 | selection: 4.5
Located on Mill St. in Rhinebeck, Grand Cru opened recently. It is primarily a beer store with a 3 rows of beer shelves, one of which is refridgerated. They have 3 tall top tables that you can enjoy the beer inside.
Also the hours are poor. According to their sign Grand Cru closes at 7 everynight, however they stayed open a bit after.
The atmosphere is pretty much all beer store. Its ok for a few rounds, but not some where you can really relax and enjoy company.
The service is okay. The drill is you take the beer you choose to the counter and they pour into correct glass and pay then, no tabs. You also have to bus your own tables. That sucks.
They do have cheese plates available, they looked decent but we did not try on our visit.
Decent place, needs to decide if its a store or tavern.
★
802 characters

4.14
/5
rDev
+1.2%
vibe: 4 | quality: 4 | service: 4 | selection: 4.5
Wow! We are so excited about the concept of this place. Great selection of micros with of few macros for the masses. The place is brand new and we hung out here for a couple of hours. The owner Eric and his wife were there with their sidekick John Sullivan and the guest mascot bull ( a black lab mix of sorts??) They had three beers on tap, by the glass or to go in growlers. But even better was the vast selection in the cooler that you can buy and drink in house at the tables by the front windows. We enjoyed a coffee stout on tap from Norway, Mikkeller Beer Geek Breakfast. Then, in bottles, we had Ballast Point Sculpin IPA outstanding, followed by Pretty Things Saint Botoloph's Town Rustic Dark Ale. We took a few home for later, including Forat Saison, Iniquity by Southern Tier, and the Ballast Point Sculpin Ipa.
They also serve wine by the glass, and a variety of cheeses on display in the case. Did not venture there but will delve into that on a future trip.
We had so much fun just scanning the cooler and picking out what we wanted to try next. A great informal atmosphere and down to earth owners make this a place that we can't wait to go back to.
The owner, Eric, said that they want to expand their food offerings in the near future. For us, hanging out and trying beer by the bottle was new and fun. A big thumbs up to Eric and his wife for venturing in to this new territory.
We will be back!
★
1,419 characters
Grand Cru Beer & Cheese Market in Rhinebeck, NY
91
out of
100
based on
13
ratings.