Dismiss Notice
Dismiss Notice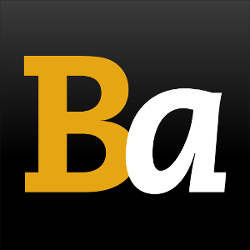 Join Our Email List →
And we'll send you the latest updates and offers from BeerAdvocate, because knowing is half the battle.
Dismiss Notice
Bombay Berserker
- Clown Shoes
| | |
| --- | --- |
| Educational use only; do not reuse. | |
Reviews: 38 | Hads: 284
4.63
/5
rDev
+20.3%
look: 3.75 | smell: 4.5 | taste: 5 | feel: 4.25 | overall: 4.5
Lightly chilled 22 oz bomber into 33 cl tulips.
Look- Deep brown, opaque. Finger and a half of graham cracker-colored head, falls quickly leaving a ring of khaki suds around the edge of the glass. Decent lacing for 10%.
Smell- Mocha and pepper, light lemon. Mace and cardamom...? Check the bottle and well, that teaches me. Didn't realize this was a spiced beer- way to read the label. Second take with that known, and the chai influence is unmistakable- a little nutty, savory spices, light sweetness. It works.
Taste- Mellow, savory, spices more apparent but not overbearing. Nice milk chocolate-chai flavor, some coffee, vanilla bean, nice roasty bite on the finish. Reminds me of a stout version of a dirty chai. Light sweetness, but balanced. Excellent.
Mouthfeel- Exceptionally creamy, medium-full body, soft carbonation. Full but not sticky, roasty finish with enough astringency from the booze and dark roasts to keep it in check. Speaking of booze, it's a big beer, but not abrasive or sharp at all. 10% definitely kept in check. Drinks like a mocha milkshake.
Overall- Very nice, and grows on me as I sip. The Chocolate Sombrero (which the bottle indicates was the precursor to this) was a bit aggressive for my tastes, but this one is spot-on. I must admit I am a big fan of chai in general, so perhaps I'm biased, but for a chai-spiced imperial stout this is spot on and I really can't imagine this getting much better. I'll definitely pick this up again if I see it.
★
1,485 characters

3.79
/5
rDev
-1.6%
look: 3.75 | smell: 4 | taste: 3.75 | feel: 3.5 | overall: 3.75
Twenty-two (22) ounce bottle, dated 8/8/13.
A: Pours black with a 1/2-inch thick dark mocha head which fades to the rim leaving a few spots.
N: Cardamom up front along with pine nuts, cinnamon, chocolate/cocoa, herbal, and slight peppery spice.
T: Definitely Chai-like with the requisite spices (ginger and cardamom and cinnamon). Faint vanilla, dark chocolate, mild roasted malts and sweetness.
M: Semi-full body and semi-moderate carbonation. Odd finish, not spicy hot, just Chai spices and pine nut.
O: On the verge of bizarre, but an interesting take on a non-curry Indian spiced stout. ABV is somewhat sneaky.
★
619 characters
3.1
/5
rDev
-19.5%
look: 4 | smell: 3.25 | taste: 3 | feel: 2.75 | overall: 3
Looks nice and dark black from the bottle. Big tan head which fades pretty quickly. No real lacing. Nose is just weird. Little roast. Little chcolate. Definitely notice the spices. Taste is equally weird. Lots of cumin, cinammon, spice initially. Little bit of roastiness again, and a soft chocolate finish. Bit on the thin side of medium for the style.
I can't get out of my head that this tastes like flat pepsi. Too much sweetness. Too wacky of spices. Not enough punch. Not gonna get again. Some flavored stouts work well. This does not.
★
542 characters
3.58
/5
rDev
-7%
look: 4 | smell: 3.5 | taste: 3.5 | feel: 4 | overall: 3.5
22 oz bottle. Pours dark brown with a medium creamy tan head that retains well and leaves a little lacing.
The aroma is sweet roasted grains with some chocolate and cinnamon.
The flavor is sweet roasted chocolate malts with some spicy cinnamon and ginger. The mouthfeel is medium to full bodied with smooth carbonation.
Overall, it's interesting with roast chocolate and some surprisingly spicy cinnamon and ginger.
★
418 characters
3.85
/5
rDev 0%
look: 4 | smell: 4 | taste: 3.75 | feel: 4 | overall: 3.75
Had this in a shaker pint. Reviewed from notes.
Dark brown, almost black body, Bombay manages a thin cap of maple colored foam.
Spiced is right! The bouquet on this beer is all over the place! There is definitely more "generic" stout flares, like dark chocolate, some roast, a bit of boozy heat, a bit leathery. Then you also have the spices, which I suppose you could interpret as chai: cinnamon, lots of cinnamon, some ginger, and a little vanilla. That is fun!
The dark chocolate and roasty qualities hit the palate up front. Letting the beer languish at mid-palate though, that is where the fun stuff starts to happen. Again, this is still pretty strong with the booze character and the dark chocolate, but there is a nice spicing, not quite as strong as the nose was. Again there is cinnamon, some ginger, and even a bit of sugary dark fruits hitting. It finishes a little too boozy for me, but at least that spicing is still hanging on.
Pretty good feel on this beer, it is slightly sticky and has some good heft to it. It is big enough to handle the spicing going on.
This dark chocolatey, roasty stout base swirls in well with the spiced flavors of cinnamon and ginger. I wish the spicing was bigger on the palate, but the fig-like sweetness helps make up for it. And man, maybe it is just me, but this ran a little hotter than I prefer. Still, this was a fun beer!
★
1,378 characters

3.62
/5
rDev
-6%
look: 4 | smell: 3.75 | taste: 3.5 | feel: 3.75 | overall: 3.5
A - Pours black, doesn't seem thick, but a nice pour. Has a one finger khaki head.
S - Cinnamon, chai tea, light roasted malts and semi-sweet chocolate.
T - Starts off with roasted malts and chocolate. Then the flavor turns into the chai tea, cinnamon and spices.
M - Medium bodied and carbonation with a smooth body.
O - A nice change of pace from Chocolate Sombrero. Not something I'd grab often due to the tea spices.
★
425 characters

3.96
/5
rDev
+2.9%
look: 3.25 | smell: 4 | taste: 4 | feel: 4 | overall: 4
Thanks to LiverBelly for sharing this one at drewone's tasting.
Pours an almost opaque super dark crimson-brown with a foamy dark khaki head that settles to wisps of film on top of the beer. Small dots of lace form around the glass on the drink down. Smell is of dark roasted malt, vanilla, and Indian and Thai spice aromas. Taste is much the same with vanilla, cinnamon, and spice flavors on the finish. There is a mild amount of roasty and spice bitterness on the palate with each sip. This beer has a lower level of carbonation with a slightly crisp and medium bodied mouthfeel. Overall, this is a good beer with a nice spice presence that makes this one quite tasty.
★
671 characters

3.77
/5
rDev
-2.1%
look: 4 | smell: 3.75 | taste: 3.75 | feel: 3.75 | overall: 3.75
Gotta love these guys.... they make great beer and have fun doing it. If they were all gimicy like that and made terrible beer then I would be very disappointed, but as the beer is good, I have to commend them. My love for you is like a truck Berserker! My love for you is ticking clock Berserker! Would you like to suck my beer...
Pours a nice looking creamy 1 finger mocha colored head that fades at a med pace, then slows, and leaves some nice layers of lacing, and decent legs on the sides of the glass. Completely pitch black beer.
Nose is quite unique, an Indian spiced stout is pretty much how to describe it. The spices jump right out, a nice chai tea aroma, a nice ginger, little cardamom and cinnamon baking spices, it almost wants to be curry but never quite gets there, it also reminisces hints of dark fruits, like fig and date, a mild vanilla too, almost like a creamy vanilla ice cream mixed into a dark porridge. The stout brings some cocoa, nice baker's chocolate, melting chocolate and a little creamy aroma, a bit of a stout like bitterness on the aroma alone. It reminds me a bit of the Theo chocolate with Chai tea mixed with their Vanilla crunch and interesting spices.
Taste is just as much of the complexity, but first charges in with stout, and dark chocolate. The baker's chocolate first explodes, with bitter dark chocolate, as well as a little creamy melting chocolate and hot cocoa. Then into spices, with more chai tea flavors at first, adding to the creamy taste, then a bit of ginger comes through, as well as very faint cardamom, cinnamon, and generic baking spices, not much but there nevertheless, and even gets a little nutmeg like character but that's probably just my mind. My mind also gives hints of fig and date although I know they're not actually there. It also brings a little syrupy like possibly molasses character, but hard to really label what that flavor really is, and there is a faint hint of vanilla in the background that seems to blend right with the chai. The sweetness is mild but there, and a light warming tingly booze, as well as hint of a phenolic booze flavor, with heat on the back of the throat, and bitterness as well as heat from the various spices, and touch of tannins. Finish is sticky syrupy and a little sweet, with more heat from the booze and spices as well mostly the ginger and cinnamon, bit more dark chocolate and cocoa lingering.
Mouth is med to fuller bod, decent carb, some warming slight tingly booze and spices, and little syrupy.
Overall really interesting and unique. Nice stout character, I like the chocolate, chai, and vanilla, the spices are interesting but not something I would normally enjoy in something like this. Good to try once, but probably wouldn't get again, and hard to finish the entire bottle myself.
★
2,806 characters

3.92
/5
rDev
+1.8%
look: 4 | smell: 3.75 | taste: 4 | feel: 3.75 | overall: 4
Bottled On 08/08/13
A: Pours a near pitch black color with a fingers worth of tan head that quickly fades down to almost nothing but a few bubbles
S: Roasted malts with the advertised chai tea spices. Cinnamon and cardamom stand out the most, but the ginger and vanilla are also present. Dark chocolate in there as well
T: Follows the nose, but the cinnamon and cardamom are a bit more subdued. Starts off with the roasted malts,dark chocolate, cinnamon, cardamom, and ginger. Gets a hint of sweetness from the vanilla shortly afterwards. Finishes with a little bit more of the cinnamon and a light char
M: Medium-full bodied with moderate carbonation
O: Quite a bit of cinnamon throughout this brew, so be prepared for that. I think it makes a nice compliment to the roasted malts. Drinkable overall for a 10% imperial stout. Worthwhile if you've enjoyed the stouts from CS so far
★
886 characters

4.02
/5
rDev
+4.4%
look: 3.75 | smell: 4.25 | taste: 4 | feel: 3.75 | overall: 4
22oz bottle from Sprayberry Bottle Shop (Marietta, GA). 10.99. Bottled 7/24/13. Served in a Clown Shoes snifter.
Pours a dark near-black, cola brown wth a finger and a half tan head. The froth fades fairly quickly without leaving much lace.
Smells of cinnamon, chai tea, vanilla and chocolate.
A whole lot of spice up front. Cinnamon, cardamom, ginger, bittersweet dark chocolate, dark fruit skins, burnt coffee and just a hint of vanilla. Only a light whisper from that 10% alcohol, having blended in with the bold flavors.
Medium , semi creamy body with moderate carbonation. Floral cinnamon
A tasty treatment to Chocolate Sombrero. Still a good bit of bitter dark chocolate with nice chai accents. Glad to have another to enjoy again soon.
★
752 characters

3.85
/5
rDev 0%
look: 3.75 | smell: 3.75 | taste: 4 | feel: 3.75 | overall: 3.75
appearance: Very dark imp stout, nearly opaque. Tan sparse head with some sparse lacing. Cola highlights round the edges when held to light. Yep, looks like an imp stout.
smell: Redolent with aromatic spice. Cardamom is prominent. Interesting for sure.
taste: Taste is more balanced than the nose. Aromatic spices up front but the imp stout roastiness makes an appearance in a good way.
overall: nice experiment. Enjoying this.
★
429 characters
3.72
/5
rDev
-3.4%
look: 4.25 | smell: 4 | taste: 3.5 | feel: 4 | overall: 3.5
No date. Pretty fresh, couple weeks.
A: Pitch black pour. Good sized and dense medium brown head. Great retention, sticks around forever. Moderate thin swaths of lacing.
S: Spicy. Lots and lots of ginger (cardamom I believe) and cinnamon. Lots and lots of it. I can barely discern anything else other than a bit of chocolate. Unique, regardless. Kinda floral too.
T: Lots of spices up front, again with the ginger and cinnamon. Lots of chocolate joining it. Ginger bomb from start to finish really. No heat like chocolate sombrero, not even from the cinnamon. Aftertaste is all spices. No sign of the vanilla either that I can tell.
M: Pretty heavy, smooth.
O: Does what it says. Loaded to the hilt with spices. Definitely a cousin of chocolate sombrero but just not as good. A must-have if you enjoy ginger/cardamom (I think they taste/smell very similar myself). Big, sweet and chocolatey otherwise.
★
908 characters
3.95
/5
rDev
+2.6%
look: 4.5 | smell: 3.75 | taste: 4 | feel: 3.75 | overall: 4
Clown Shoes Bombay Berzerker. Indian-style Chocolate Stout. Relative to their Chocolate Sombrero. Love the Clerks quote. Poured into a snifter
Dark. Nearly completely black. Some chestnut hues around the edges when held up to light. A nice bubbly beige head after an aggressive pour. Good retention. Patchy lacing. Zero visible carbonation
Aroma is of sweet milk chocolate. Some booze shines through. Then the chai spices kick in. Big notes of vanilla and ginger. More subdued are earthy cinnamon and cardamon. More booze
Decadent chocolate reigns supreme here. I've let this sit for about an hour through the course of drinking and it really turns into a rich chocolatey treat as it warms. Vanilla and sweet ginger follow the chocolate. Earthy cinnamon gives this a bittering aspect before the chocolate becomes cloying. Boozey notes throughout
Mouthfeel is silken-smooth. No carbonation. Full. The only thing that saves it from feeling like chocolate milk is the bite of booze and spice, which gives this a nice warming sensation.
A great dessert beer though no doubt too sweet for some. Much sweeter than Chocolate Sombrero. A nice beer to go with pumpkin season without being a pumpkin beer itself. I really enjoyed it, but would probably pick up Chocolate Sombrero or, better yet, Vampire Slayer before revisiting. A solid stout nonetheless
★
1,351 characters
Bombay Berserker from Clown Shoes
86
out of
100
based on
38
ratings.