Dismiss Notice
Get 12 monthly issues of BeerAdvocate magazine and save $5 when you select "auto-renew."

Subscribe now →
Dismiss Notice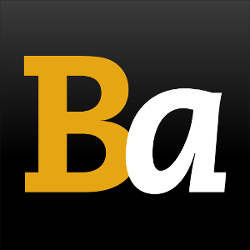 Join our email list →

And we'll send you the latest updates and offers from BeerAdvocate, because knowing is half the battle.
Rooster Lager
- Bank Brewing Company
| | |
| --- | --- |
| Educational use only; do not reuse. | |
Reviews: 10 | Hads: 14
None found.
More User Reviews:
3.41
/5
rDev
-3.7%
look: 4 | smell: 3 | taste: 3.5 | feel: 3.5 | overall: 3.5
"Roosters crow, hens deliver"
--anonymous
Brassy orange peel with honey highlights and a pretty standard upward rush of bubbles. The thick chunk of sawdust colored foam has a quality look from start to finish, and does a more than adequate job laying down lace.
Since the color is precisely midway between red and amber, perhaps RL should be called an orange lager. It smells more amber (golden grains), though nothing really stands out. Fuggles and Tettnang hops aren't overly aggressive in the olfactory sense.
Rooster Lager has a little more going for it on taste bud submersion (the operative word being 'little'). It tastes primarily pale with faint accents of toasted, nutty and earthy. The hops provide the right amount of countering bitterness and just enough flavor to earn the above average score. Hints of metal on the back end almost drop it down again.
The mouthfeel is decent as well. It's nowhere near watery and is actually lightly creamy by the third or fourth sip. Well-calibrated carbonation is a large part of the reason why.
Bank Beer Company Rooster Lager is nothing to crow about... nor does it lay an egg. In the end, it delivers pretty much what was expected for a previously unheard of amber lager from Middle America. On second thought, it probably delivers a little more.
★
1,305 characters

3.48
/5
rDev
-1.7%
look: 3.5 | smell: 3 | taste: 3.5 | feel: 3.5 | overall: 4
It poured clear amber with a short white head. Not a bad beer, it tastes like a cleaner version of Yuengling for the same basic bready caramel malt flavor and aroma. There's a hint of spicy hops, just a hint, in the finish. The overall character is a little plain, but it's better than the Leinenkugel lagers or anything of the ofterh Cold Springs beers I've tried.
★
365 characters

3.66
/5
rDev
+3.4%
look: 2 | smell: 3.5 | taste: 4 | feel: 3 | overall: 4
I like this beer. For both a local Minnesota beer that is representative of the state's conservation in action which I have witnessed throughout my life in the state, and a craft brew that doesnt need much explaining, i was proud to discover this one. Beer for Wildlife!
A: Amber in color with little to no head. Carbonation is low, which I prefer over too much. No lacing.
S: Smells grainy with caramely nutty notes.
T: Sweet with a malt-forward flavor. No hops to speak of, but because its a balanced taste I'm going to give some credit that they are there.
M: Nothing to speak of, a sweet coating but the lack of carbonation prevents any real jazz.
D: A nice amber that is worth the cost/quality.
★
704 characters
3.89
/5
rDev
+9.9%
look: 3.75 | smell: 4 | taste: 3.75 | feel: 4 | overall: 4
Intriguing.
Appearance : oh wow. Darker than I anticipated. Instead of a golden straw color I get a deep, rich, reddish orange hue. 60% transparency. Head is almost nonexistent which tells me there's not a whole lot of yeast in this formula. It's a single ring which sticks to the side of the pint glass.
Aroma : oatmeal raisin cookie, roasted oats, banana, vanilla, a sort of confetti cake ice cream smell, some faint dusty hop. A nice bouquet overall.
Flavor : Tasty and crisp. Banana bread, raisin, plum, wheat bread crusts, brown rice, barley malts, and a twist of hop. The more it is drank the more the hop comes out. Flavor profile is complex and comes together with few, minimal off flavors. Out of the bottle the raisin is up front.
Mouthfeel - medium bodued, very creamy, with a tangy zip. Dries on the palate.
Overall - A nice Amber lager that has a rich bready hoppy flavor and a creamy dry mouthfeel. I'm impressed and would have this again.
★
958 characters

4.03
/5
rDev
+13.8%
look: 4.5 | smell: 4 | taste: 4 | feel: 4 | overall: 4
From website describing this beer.
Made with North Dakota Barley, Carpils and 2 Row Carmel Malt and finished with flecks of wheat give Rooster lager full body, a hint of nuttiness, and great amber color that leaves a crisp refreshing taste. The pleasant maltiness is balanced by the subtle sweetness and mild bitterness. The mild hoppy flavor is supplied by the light fruity fuggles hops and finished with tettnang hops that give it a smooth finish with a touch of spice.
Also -
A new brew hits the beer scene this week as Bank Beer launches the distribution and sale of Rooster Lager across North Dakota and Minnesota. Rooster Lager is the creation of Jason Markkula. Jason, one of the founders of the Pheasants Forever chapter in Hendricks, MN, has been a lifelong outdoorsman. His objective with Rooster Lager, and eventually additional beer brands, is to contribute the profits from the beer sales back to wildlife habitat through matching programs available through the Minnesota Department of Natural Resources (DNR) and the Pheasant's Forever Build a Wildlife Area campaign.
Contract brewed by Cold Spring.
Definitely red lager with a strong reddish to copper color. Quite clear and firm tan head with great stability. Creamy lacing.
Malty character to the aroma getting close to caramel and holding a nutty quality. Slight lager aroma and mild hops.
The website description of the flavor is quite accurate. This certainly isn't a light lager. Moderate body for a lager with appealing softness in the girth. The mildly dry finish holds the nutty flavor on a decently long ending. Hints of sweetness in the flavor, sometimes with the nuttiness and sometimes on its own and closer to fruitiness. Mild bitterness keeps the sweetness and richness in check, although this is a heavier beer for a lager which decreases the drinkabilty just a bit (as compared to most lagers).
My compliments to the brewer who created this recipe. Nicely done. A very nice lager for MN food, maybe even the cream soup with pheasant breast recipe. Good luck with fund raising and habitat creation.
★
2,098 characters
3
/5
rDev
-15.3%
look: 3 | smell: 3 | taste: 3 | feel: 3 | overall: 3

3.57
/5
rDev
+0.8%
look: 3 | smell: 3.5 | taste: 3.5 | feel: 3.5 | overall: 4
Pours amberish color. Nose is sweet grains and a little fruitiness. Taste is some biscuit malts, that moves to more grain flavors. A little bit of spicy hops add a splash of bitterness and balance to the beer. Decent mouthfeel. This was the best option at the Onaha airport, but that's not the only reason I kept going back to it.
★
330 characters
3.95
/5
rDev
+11.6%
look: 3 | smell: 3 | taste: 4.5 | feel: 3.5 | overall: 4.5
Rather chilled at first, poured in a pint glass.
Appearance - Slightly dusty darker amber with visible carbonation and a little foam.
Smell - Not very powerful in smell, the aroma is very grassy; prevalent grains. Malt, hops apparent.
Taste - Malts and wheat as you drink, hops blends nicely with the malts. A note of caramel. The aftertaste is nice, and it's where the hops is strongest. The malt flavor seems to actually change a little bit as the beer goes down... A bit of a surprise. The taste coupled with the lightness of it make it rather refreshing.
Mouthfeel - Pretty hearty, but not really thick or sticky. Doesn't actually stick around in the mouth for very long.
Drinkability - Quite drinkable. This would be a nice beer to have a number of bottles on hand, to just kick back and relax.
NB - Actually does taste great with pheasant, as the name might imply. I'd recommend Pheasant Epicure
★
907 characters

3.97
/5
rDev
+12.1%
look: 3.5 | smell: 4 | taste: 4 | feel: 4 | overall: 4
rooster lager pours out a very hazy amber/orange/bronzeish colour with a thin wispy head laeaving little lace. lots of caramel, toffee and cocoa in the nose...smells inviting. the taste is crisp and semi-sweet conglomeration of caramel malts with a wheaty citric twist. sort of fruity and with more toffee and choco notes all riding a crisp, if not delicate, mouthfeel. tastes pretty nice and even if it has more dark lager characteristics than amber/red lagers IMO. hopping is floral in nature and provides a hint of bitterness in the finish. nice fullish body, definitely hearty but not cloying. nice drinkability...pretty tasty and definitely in the spirit of craft brewing. and i'm sure this would be a tasty pairing with some pheasant and wild rice!!
www.beerforwildlife.com
★
780 characters
4
/5
rDev
+13%
look: 4 | smell: 4 | taste: 4 | feel: 4 | overall: 4
The 5.4% ABV beer is amber/copper in color and is somewhat cloudy. The aroma is somewhat sweet, malty, and fruity. The taste is toasted and malty, with a bit of caramel. This is a solid amber lager. I had this again on another day and the second taste affirmed that this is a tasty beer!
★
287 characters
2.89
/5
rDev
-18.4%
look: 4 | smell: 2.5 | taste: 2.5 | feel: 2.5 | overall: 4
12 oz. bottle poured into a pint glass.
A-Clear copper brew. 1-finger of light-tan head, which sustains quite nicely.
S-Semi-sweet aroma, toasty & caramel, with a hint of something spicy.
T-Caramel-toasty malts with an almost metallic hop bitterness. Slight apple fruitiness on the sides of my tongue. Aftertaste is pretty crisp, with a hint of malty afterthought on the back of my tongue.
M-Moderate carbonation level and medium-light, easy body. Not as crisp as this lager should be, though.
D-Drinkable enough, plus it's a non-profit benefiting the conservation of public lands (through Pheasants Forever), so cheers :D
★
627 characters

Rooster Lager from Bank Brewing Company
82
out of
100
based on
10
ratings.