Dismiss Notice
Get 12 monthly issues of BeerAdvocate magazine and save $5 when you select "auto-renew."

Subscribe now →
Dismiss Notice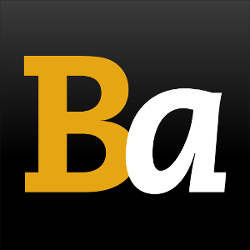 Join our email list →

And we'll send you the latest updates and offers from BeerAdvocate, because knowing is half the battle.
Viven Imperial IPA
- Brouwerij Van Viven
| | |
| --- | --- |
| Educational use only; do not reuse. | |
Reviews: 35 | Hads: 143

3.95
/5
rDev
-1.5%
look: 4 | smell: 4 | taste: 4 | feel: 3.5 | overall: 4
Pours a burnt copper hue with beautiful carbonation that leaves a three finger head and heaps of lacing,the smell is piney hops,stonefruit,wet grass,liquorice and boiled candy,it has a light-medium bodied mouthfeel and has tastes of liquorice,passionfruit,fresh ripe oranges,nectarines and finishes with a piney hoppy bitterness and overall an alright drop but at the price i could think of better examples cheers.
★
414 characters

3.58
/5
rDev
-10.7%
look: 4 | smell: 3.5 | taste: 3.5 | feel: 4 | overall: 3.5
A - Burnt copper colored beer with a bit of a foam head that dissipated to a little bit of lace and stick on the sides.
S - Some citrus and fruity hops as well as some earth and pine notes. A little bit of caramel backbone with some barnyard funk and yeast.
T - Burnt sugar and caramel malts, some ethery yeast, spice and herbal/earthy hops. Not my favorite style, but this isn't bad at all.
M - Medium bodied, dry finish, moderate carbonation.
O - A pretty nice beer, enjoyed drinking it. Tastes more like a Belgian DIPA though. If nothing else, it's a pretty Belgian take on a DIPA.
★
588 characters
2.94
/5
rDev
-26.7%
look: 2.5 | smell: 3.5 | taste: 3 | feel: 2.5 | overall: 2.5
Bottle from ABS Drinks outside Brussels. From notes. Split with a friend.
A - Dark copper with no visible carbonation. Slightly hazy with a thin cap of beige head.
S - Citrus and grapefruit with a tingly note or pineapple.
T - Citrus and bread. Pineapple is obvious.
M - Medium carbonation with a full body and not overly bitter.
O/D - Underwhelming. Not a hop bomb at all. Not overly hoppy but not bad. Not what I expected and just not all that great.
★
457 characters

3.78
/5
rDev
-5.7%
look: 4 | smell: 3.5 | taste: 4 | feel: 4 | overall: 3.5
Bottle courtesy of Ethan. Best before October 14th, 2012. Served in a Hill Farmstead tulip glass.
A - Quick-dissolving white foam settles to a thin ring of bubbles, wisps on top, and spotty lace. Hazy blood orange body.
S - Intense lemon, pine, and herbal hops - very European aroma here. I wonder if these Tomohawk and Simcoe hops were grown in Europe, as they don't seem to impart a flavor similar to similar beers in the US. Not much malt character, with only some light sugar cookie.
T - Taste is a mix of candied citrus and burnt sugar malt. Some peppery yeast, herbal notes, and light alcohol.
M - Pleasant carbonation zest, medium body, and a dry resinous finish with plenty of residual hop oils.
D - This is one of the better Belgian attempts at making an IPA/DIPA. I can see it being a nice local option if one is getting fatigued with traditional Belgians. However, it seems miscast as an "American" DIPA, as there's still something distinctly European about it. Call it a Belgian IPA and I can imagine it'd be a top tier example of the style.
★
1,058 characters

4.5
/5
rDev
+12.2%
look: 4.5 | smell: 4.5 | taste: 4.5 | feel: 4.5 | overall: 4.5
Bottle purchased at the Alvinne Craft Beer Festival bottle shop.
Body is a light amber. Poured to a half inch head, has good head retention and leaves lots of lacing.
Smells of light malts, and fruity, floral hops. Very aromatic. I am enjoying the smell of sweet malt and green floral hops. Has a very nice expression of wet hay. There is also some banana/tropical fruit from the belgian yeast.
Tastes of sweet malt, candi sugar, and aromatic hops. Nicely mellow with the hops, but more than one would expect from a belgian IPA.
Body is medium and the carbonation is enough to give this a delicious, creamy mouthfeel.
This beer is a very good Belgian IPA.
★
664 characters

4
/5
rDev
-0.2%
look: 4 | smell: 4 | taste: 4 | feel: 4 | overall: 4
Enjoyed on 3/11/11 in a Pint glass. Pours dark orange color, clear body foggy due color deepness. Foam is dense & extended, nice lacing. Intense hoppy, mildy caramel, roasted malts aromas. High hoppy level flavor, dry & sharp. Very refreshing & well balanced.
★
259 characters
4.54
/5
rDev
+13.2%
look: 4 | smell: 5 | taste: 4.5 | feel: 4 | overall: 4.5
Here in Belgium the only IPA locals are familiar with is a Poperings Hommel Bier.
A good beer but I tend to drink one every couple of months, not really that special. Then you have a less known, but better Belgian Ipa (IMHO), the Houblon Chouffe Dobbelen IPA Tripel. A combination of Ipa and Tripel, and well done!
And then you have the Viven IPA imperial...
Only a couple of reviews here, but they are rather unanimous... so I had to try this one, even more when you know half of my family were living in Vivenkapelle, the inspiration for the name...
Stats: 8% ABV, 33cl bottle, tomahawk + simcoe hop.
The minute I poured the beer my nose was overwhelmed. There were floral notes, caramel, citrus, very hoppy, just an extremely appealing and attractive smell... you know when you have the choice of holding your beer in your hand the whole time, or just put it back on the table when you're not drinking? This one is a holder!!
And not only the smell was great. First sips, citrus hits you in the toes, very hoppy, and a lovely grassy taste, reminded me of excellent cohiba robustos or great fuente cigars... Very well done!!!
Mounthfeel... hmmm, that's the only thing that could put me off of this beer. A bit dry, and I'm not a big fan of dry drinks... But then again, it wasn't that dry, I could handle it.
Overall, superb drink, an absolute showstopper! You could only tell the 8 % ABV after I finished the beer... wouldn't drink 4-5 in a row... or maybe I would, but it wouldn't be the best day-after in my life
I already went out today to go buy me some more but the shop in Sijsele was closed... they'll see me back this week for sure.
★
1,658 characters
4.62
/5
rDev
+15.2%
look: 4.5 | smell: 5 | taste: 4.5 | feel: 4.5 | overall: 4.5
This is as good an IPA as I've drunk and certainly as good as other Belgian beers that are brewed in an IPA style. Interestingly, it is a Belgian beer that actually uses the name IPA (traditionally Belgian brewers have avoided hat-tips to anglo-saxon beer culture).
Pours a deep amber into my Brasserie de la Senne tulip with a creamy two fingered head that laces nicely.
So good on the nose I almost wanted to inhale the whole beer. Added to the typical earthy, herby IPA smells is a deep caramel - yum.
On the palate it opens up with the fruity citrusiness of the amarillo hops coming through - not just limes but also orange peel. It also has a nice herby, earthy hoppiness that you would expect from an IPA. The caramel from the nose doesn't seem to follow through though.
It has a nice, balanced effervescence and is (as other reviewers have said) dangerously drinkable at 8%.
Well done Viven. I can't wait to try the porter, which is supposed to be excellent. The blonde is also very good.
★
1,000 characters
4.64
/5
rDev
+15.7%
look: 4 | smell: 5 | taste: 5 | feel: 4 | overall: 4
Had a bottle of this while in london in September of 2010 at a restaurant.
It's basically a Belgian (yep) clone of an American west coast double IPA. Boy howdy did they get it right. Amazing hop bouquet. Strong, full citrus flavor. Smelling it was as fun as tasting it.
Very well balanced. It's pretty weighty, at 8%, but it wasn't cloyingly sweet or thick. Whoever's responsible for this, congrats.
★
402 characters

4.1
/5
rDev
+2.2%
look: 4 | smell: 4 | taste: 4 | feel: 4 | overall: 4.5
330ml bottle bought from Beermerchants.com
Poured a dark orange colour with a slight haze... White head poured big, thick and foamy and faded slowly to good thick layer... lots of sticky clingy lacing...
Aroma - Tart fruits to the fore (lemons, limes, grapefruits, sour apples) followed by piney hops, light honey sweetness, nice toastiness, grassy notes, earthy, light biscuit malts, some traces of basil and light coriander, the faintest hint of Belgian yeastiness, some floral traces...
Taste - Strong grapefruit and pine hop bitterness, lots of citrus notes, hint of orange and some apricot, quite grassy, faint sugary sweetness, peppery, quite herbal and earthy, fairly floral, alcohol just coming through at the end..
Feel - Quite sharp and dry. Light body. Very refreshing and drinkable - dangerously so at 8.0%..
Overall - An excellent Belgian take on the DIPA !! Highly recommended !!
★
908 characters
Viven Imperial IPA from Brouwerij Van Viven
88
out of
100
based on
35
ratings.