Dismiss Notice
Dismiss Notice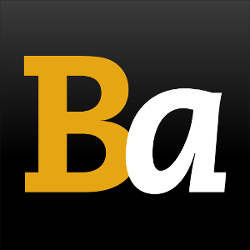 Join Our Email List →
And we'll send you the latest updates and offers from BeerAdvocate, because knowing is half the battle.
Dismiss Notice
Working Man's Lunch
- Fullsteam Brewery

Educational use only; do not reuse.

Brewed by:
Fullsteam Brewery
North Carolina, United States

Style | ABV
American Brown Ale | 5.60% ABV

Availability: Year-round

Notes & Commercial Description:
Beer added by: atsprings on 10-02-2010

A tribute to the Southern tradition of an RC Cola and a MoonPie. We brew this beer with biscuity malts, vanilla, and chocolate nibs from Raleigh's own Escazu Artisan Chocolates. But instead of using a traditional, dry English or Scottish ale yeast, we get zany and brew with a German (Weihenstephan) yeast strain. This lightens up the beer and adds vanilla and banana notes to give it that MoonPie connection. The result is a drinkable "dark ale" that, like most of our plow-to-pint beers, doesn't fit neatly into any one particular style. Have your three martinis, Boss Man. We'll take a Working Man's Lunch.
Reviews: 15 | Hads: 106

3.08
/5
rDev
-14.4%
look: 3.75 | smell: 3.25 | taste: 2.75 | feel: 3.25 | overall: 3.25
Pours like a typical brown ale.
Smells like a hefeweizen with slight hints of chocolate and coffee.
Taste is overwhelmingly like a hefe, the maltyness coming in on the back end ever so slightly.
Mouthfeel is medium to light. Could use more carbonation.
Overall, the hefe-brown ale combo doesn't sit too well with me as the flavors don't go together very well.
★
360 characters
3.45
/5
rDev
-4.2%
look: 4 | smell: 4 | taste: 3.25 | feel: 3 | overall: 3.25
Poured from the bottle into a nonic pint glass.
Two finger light and slight creamy head, very light tan colored almost getting into a dark vanilla brown color. Body color is a nice dark walnut brown, quite dark with some nice red chestnut brown edges slightly. Solid looking brown ale.
Interesting aroma. Large amounts of canned peanut butter and hints of banana. Peanut butter and Elvis sandwich? Maybe not too far off. Nutty and just a little sense of toasty bread crust, but also thick and slightly sweet malts come out to be in the front. Interesting brew, quite fun, but could be a mess here hinting or something interesting. Some light clove and nutmeg dry spices just a bit. Solid but not sure the direction this beer is going.
Palate takes a very unexpected turn. Nutty flavors come but with a really weak watery palate. Quickly fleeting nuts and roast mid palate, even giving some of that fun peanut butter and banana, but rinses away to a large amount of cola flat sweetness. Large amounts of cola sweetness and watery soda sweet body and flat chocolate soda aftertaste. Hinted peanut butter and banana flavors continue but come out like a dead soda, and hardly any chocolate character to match as advertised.
Overall missing a lot of malt depth and backbone here, and the sweetness is just a little too much and off putting as well.
★
1,361 characters

3.52
/5
rDev
-2.2%
look: 3.75 | smell: 3.5 | taste: 3.5 | feel: 3.5 | overall: 3.5
Poured from a bomber into a shaker pint, the beer is a dark, vibrant, mahogany highlighted brown coloring with a foamy, dense, cream colored, one inch head. Aromas of roasted and tangy sweet nut, hints of milk chocolate, and candy sugar. Flavors are heavily roasted forward, with a tangy blend of nut and milk chocolate sweetness. Banana and cream sweetness blend into the palate, as well. Very light and sweet, but smooth bodied and highly drinkable. The roast character kicks up a bit in the aftertaste, cleaning up the overly sweet palate a bit. Nut sweetness dominates the aftertaste. The finish is smooth, light, and slightly frothy at the very end. Decent brew.
★
667 characters
3.48
/5
rDev
-3.3%
look: 3.75 | smell: 3.25 | taste: 3.5 | feel: 3.75 | overall: 3.5
Poured from a growler purchased at Stella Brew in Winston-Salem
A: Pours like a flat soda. Same color as a cola. No head to speak of.
S: Yeast strain really comes through putting off a bananna-ish aroma with light amounts of malt and chocolate burried deep in there.
T: A lot like the nose. Bannana-ish taste, a little clove, hefeweizen notes are present up front and throughout. It is only at the end that you pick up some malt characteristics. Has a little bit of a spice kick to it.
M: Light to medium bodied with a moderate amount of carbonation.
O: A very interesting beer. Not quite what I was expecting - but not in a bad way. Wish a little more chocolate was present to balance some of the yeasty bananna like qualitys. Will probably revist this one later.
★
771 characters
3.82
/5
rDev
+6.1%
look: 3.5 | smell: 4 | taste: 3.5 | feel: 4.5 | overall: 4
Appearance - Black body with a white pillowy white head that lingers
Smell - Chocolate Nibs banana yeast and a bit of sweetness - for once a beer is living up to its lofty goal but then again what is up with the RC cola?
Taste - this is right on the money. The taste comes through just like the nose and there is barely any malt additions to distract you from the brewers goal. This is a really interesting beer.
Mouthfeel- light and crisp. The flavors don't linger for too which is appreciated for something with such a distinctive taste.
Drinkability- it's a fun dessert beer and a neat surprise. Don't go searching for a deeper meaning but do go out and order it with an open mind.
★
690 characters
3.16
/5
rDev
-12.2%
look: 4 | smell: 3 | taste: 3 | feel: 4 | overall: 3
On tap at the brewery on 3/3/12.
Pours a deep, dark brown with a slight reddish hue. There's no head on this pour. The nose smells spicy and mildly chocolaty. The flavor has a rich malty character of chocolate, roasted malts, caramel and a little nuttiness. However, there's an odd creamy, yeasty note that in my opinion detracts from the flavor. The mouthfeel was smooth and medium bodied with little carbonation.
This would have been a pretty solid beer if not for the off notes. I will probably revisit.
★
508 characters
3.82
/5
rDev
+6.1%
look: 4 | smell: 4.5 | taste: 3.5 | feel: 4 | overall: 3.5
on-tap at Fullsteam
Pours a very dark brown with a tan head that dissipates to a long lasting ring. Smell is of roasted malt and weizen yeast. Taste is sweet with the lightly roasted malt and lots of yeast. There is a hint of chocolate in here but i suspect it is coming from the malt. Mouthfeel is somewhat dry and a surprisingly light body.
Interesting beer: very dark coloration with lots of Belgiany yeatiness and dryness. I wanted more chocolate or something. A little out of whack. Didn't really get any of the soda or moonpie taste.
note: the brewery listed this one at 5.6%, BA lists it at 4.2% and the brewery website puts it at 6%
★
643 characters

2.58
/5
rDev
-28.3%
look: 2.5 | smell: 2 | taste: 3 | feel: 2.5 | overall: 2.5
Shared at the last BA BA tasting.
A: Pours a soda-like caramel with a very fizzy short lived head. The color isn't bad but the carbonation seems pretty active.
S: Diet soda mixed with a bit of chocolate. Not the best odor on this one. I was expecting something sweeter.
T: Tastes like flat Coke but not as sweet. I get some vanilla and Dr. Pepper like flavors as well. The finish has slight flavors of bubblegum and clove, and the aftertaste reminds me of chocolate syrup. For a brown ale that is supposed to taste like RC Cola and Moonpies, think is a noble effort, and the soda flavor is especially prominent, but as a beer overall it's just an average brown ale.
M: Fizzy soda carbonation, medium slick body, with a bubbly and spritzy mouthfeel.
O: This tastes more like soda that doesn't have enough syrup than it does beer, and I thought it could use some polishing. This definitely was a unique and interesting experience, but overall its still an average to below average brown ale
★
996 characters

3.75
/5
rDev
+4.2%
look: 4 | smell: 4 | taste: 3.5 | feel: 3.5 | overall: 4
Pours a deep brown with mohogany notes. half inch off white head.
Well I had this again for a second time, and it was loads better. Above all, the idea is the Moonpies and cola. It looks like a fresh poured cola. Loads of chocolate, and a decently smooth malt. It could really benefit from nitro, it would really add that layer of smoothness akin to the cream in Moonpies.
Sits light, and begs you to have at least two.
★
421 characters

4.05
/5
rDev
+12.5%
look: 4 | smell: 4 | taste: 4 | feel: 3.5 | overall: 4.5
On tap at the Eddy Pub in Saxapahaw.Poured into a standard pint glass a deep roasted chesnut brown with a tinge of ruby,a thinner beige colored head atop.Aromas of chocolate and roasted nuts really stood out,light vanilla and clove-like spice were subtle.A little sharp in the mouth but after awhile it did mellow a bit.Bitter chocolate,molasses,and vanilla flavors with light roasted nut on thepalate,a decent earthy/woody drying note in the finish.A pretty good after dinner beer,I have never had a moon pie or RC cola for that matter but I'll take their word for it.
★
569 characters
4.42
/5
rDev
+22.8%
look: 4 | smell: 4.5 | taste: 4.5 | feel: 4 | overall: 4.5
Moon Pie! Pours something close to black with a moderate head. The chocolate note comes through, followed by a vanilla creaminess.
Didn't think I'd like this, but I did because of it's subtlety. The malts and sweet play off each other nicely. Not as heavy as it sounds; actually an accessible moderate feel.
★
309 characters

3.63
/5
rDev
+0.8%
look: 4 | smell: 3.5 | taste: 3.5 | feel: 3.5 | overall: 4
Thanks to bmanning for opening this growler to start off a recent tasting. Served in a snifter.
Pours near black with a short tan head that leaves behind a tad bit of lacing and has a nice tan collar throughout the brew. The nose is pretty nice with a bit of roast and chocolate plus some mild German yeast characteristics. A bit of banana in there, though not really any clove. They certainly hit their description, though I'm not sure how well it works. The flavor is fairly roasty, though it is pretty light as well. Faint dark chocolate notes throughout as well as a lingering yeast presence. The body is medium with moderate carbonation. Overall, this is pretty good. Certainly unique.
★
691 characters

3.55
/5
rDev
-1.4%
look: 3.5 | smell: 3.5 | taste: 3.5 | feel: 4 | overall: 3.5
I am starting to appreciate the uniqueness of this local brewery. I like that their beers are enough off kilter to be hard to categorize. The trick then, of course is to make them really good in addition. This moonpie inspired stout pours a dark cola color with creamy tan head that only visits for a spell. I get the vanilla and banana notes right away and your typical roasted malt stout tones are mostly hiding.
The thin body really lets the hefeweizen notes take over the taste as well, although some kind of stout sanity is restored in the aftertaste, which has roasty and creamy and a touch of chocolate. The smoothness of the texture helps here as well. A bit of a sour note and a hint of oilyness round out the flavors.
This isn't really a great stout but like their ham sandwich porter, it is interesting and certainly worth trying. Maybe a little odd for everyday consumption, I can see giving this a shot every once in a while.
★
942 characters

3.8
/5
rDev
+5.6%
look: 4 | smell: 4 | taste: 3.5 | feel: 4 | overall: 4
growler from Sam's - really dig the growler design, filled 11/19, it should be noted that this isn't really brewed to fit the typical stout profile, so don't go in expecting such, paired nicely enough with thanksgiving foods
a: nonic pint, deep mahogany brown in color, topped with a head that quickly recedes to a thin ring
s: chocolate covered nuts, biscuit, woody cocoa, vanilla, nice estery banana profile from the german yeast, mildly hopped, hits the target cola and chocolate/cake notes well
m: carbonation light-moderate, lightly prickly, not particularly heavy but satisfying
t: nutty and moderately sweet, dark chocolate coated banana; the vanilla, cocoa husks, and estery hefe yeast do indeed create something of a moonpie sensation, but it takes just a bit of imagination; kinda get the cola syrup as well, the sweeter flavors really come out after warming to room temp, dry cocoa and cake in the finish, lighter than a typical stout - with roasts and sugars playing off a dry, biscuity base
d: no problem here, I was left with most of the growler given that most of the fam is either on some zany diet, gluten intolerant, or prefers a safer beer
★
1,163 characters

4.25
/5
rDev
+18.1%
look: 4 | smell: 4 | taste: 4.5 | feel: 4.5 | overall: 4
Had this one tonight on cask at The Wooden Nickel served in a slim glass a hazy dark brown almost black with a decent khaki diminishing head. Aroma was a nice blend of smooth cocoa and roasted malts. The taste was a wonderful blend of smooth milk chocolate, vanilla, roasted malts and mild subdued hops. The beer is quite light, crisp and smooth with decent carbonation. I have been looking forward to this one, and was lucky enough to get my first taste of it on cask. If it's even half as good on-tap I will be a very happy man!
★
530 characters
Working Man's Lunch from Fullsteam Brewery
82
out of
100
based on
15
ratings.