Dismiss Notice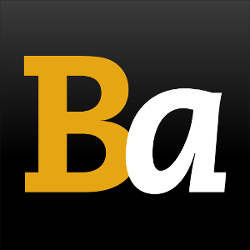 Site Performance Updates: We're aware of the nightly site outage, and working on resolving the issue.
Wee Heavy
| Mad Fox Brewing Company
BA SCORE
84
good
13
Reviews BEER INFO
Brewed by:
Mad Fox Brewing Company
Virginia
,
United States
|
website
Style:
Scotch Ale / Wee Heavy
Alcohol by volume (ABV):
9.00%
Availability:
Rotating
Notes / Commercial Description:
No notes at this time.
Added by Thorpe429 on 07-23-2010
Reviews: 13 | Ratings: 27

3.7
/5
rDev
+0.8%
look: 4 | smell: 4 | taste: 3.5 | feel: 4 | overall: 3.5
Enjoyed at the brewery. Thin head on a deep amber body. A very attractive brew. Excellent lacing. Aroma is loaded with dark fruit, mostly strawberry and some cherry with caramel and toffee notes. Flavor continues this with even more strawberry, toffee, caramel, light licorice and brown sugar. Medium body and moderate carbonation. Interesting wee heavy. It's very good but seems like a Belgian dark strong without the yeast character. Either way, a nicely flavored and complex brew.
★
483 characters

3.65
/5
rDev
-0.5%
look: 4 | smell: 4 | taste: 3.5 | feel: 3.5 | overall: 3.5
On tap at Mad Fox or the angry tiny red dog depending on how good your English is.
Beer is copper / dark amber, clear mostly, thin tan head, small bubbles, looks nice.
Aroma is sweet, a little earthy, i like the aroma.
Beer is light in body and a little sweet but thin on the finish. It is interesting. but not great. I enjoy it enough I'd have it again.
★
357 characters
4.15
/5
rDev
+13.1%
look: 4.5 | smell: 4.5 | taste: 4 | feel: 4 | overall: 4
I was expecting a tad more to be honest....good ABV but it left a little to be desired but I'm very picky on Scottish ales to be honest....could have been a tad more sweet with some more malt to it....overall a good beer that I'm sure will be brought home in a growler some time in the future.
★
293 characters

4.2
/5
rDev
+14.4%
look: 4 | smell: 4 | taste: 4.5 | feel: 4 | overall: 4
On tap at Mad Fox.
A: Chocolate brown, extremely dark, with a silent but deadly frothy off-white head.
S: Plums, caramel, and mild puffs of licorice.
T: HUGE dark fruit presence: plums for sure and well as a fair amount of toffee. Pretty dry, yet fruity finish.
M: No booze detected which was pretty cool, and the malt bomb character of the Wee Heavy style was definitely strong with this one. Absolutely no lacing whatsoever.
O: This one got tons of great buzz early on in Mad Fox's existence, but for some reason, some of that buzz has died. Still, I think this is a pretty damn good Scotch Ale, especially considering the fact that I'm not a big fan of the style overall.
★
679 characters

3.7
/5
rDev
+0.8%
look: 4 | smell: 4 | taste: 3.5 | feel: 4 | overall: 3.5
Poured a very dark plum.
The smell was of dark fruits. Cranberries and raisins.
The taste was along the lines of smell with dark fruits. It was a very sweet beer and had a lot of residual sugar. A little too sweet for me but not a bad beer for such a high ABV.
Decent for such a high ABV but I wouldn't order it again. And take with a grain of salt because Wee Heavy is not my favorite style.
★
395 characters

4.1
/5
rDev
+11.7%
look: 4 | smell: 4 | taste: 4 | feel: 4 | overall: 4.5
Nice Wee Heavy, lovingly malty with a good range.
Presentation: Growler from Bill Madden´s Mad Fox. Menu offers a good description of the general characteristics, and main ingredients of the brew. Shows Alc. by Vol. (6%) Served in a snifter.
A - Very dark brown pour, almost black. Small and short lived creamy head with small retention but a nice memory ring and some spotty lacing throughout.
S - Malty nose, a bit shy, this is probably still too cold, caramel and toffee.
T - Shines on the flavor, so much more when it warms up a bit, caramel and toffee malted range, sense of dark sherry as the booze salutes the palate, with a nice dash of dark fruits in the back.
M - Medium-full body with small carbonation but a good touch to it. Creamy and smooth feel.
D - Nice sipper, a good take on a Wee Heavy full of flavor and with a nice range.
Notes: This is pretty pleasing, maybe the malty range could be broader, I mean to say, it is surely not as full as Mad Fox´s descriptions would insinuate, but it works rather nicely in its fresh incarnation. I wonder about the aging of this brew in those Virginia whisky barrels... I´d love to try me some of that.
★
1,168 characters

3.88
/5
rDev
+5.7%
look: 4 | smell: 3.5 | taste: 4 | feel: 4 | overall: 4
a: snifter serving, deep brown in color, not much head and low retention
s: very malty, lots of plummy notes, toffee, mildly hopped, pretty straightforward but smells quite nice
m: carbonation on the low end, but present, with a smooth, medium-full body
t: sweet malts, toffee, dried plums, with just a slight touch of hop acidity in the finish, don't pick up any peat or smoke in this one, sweet but appropriately so
d: easy, a nice wee heavy, had guessed the abv as lower
from the brewpub
★
495 characters

3.34
/5
rDev
-9%
look: 4 | smell: 2.5 | taste: 3.5 | feel: 4 | overall: 3.5
Poured from a growler into a tulip.
a - Pours a dark brown color with one inch off white head and no carbonation evident.
s - Smells of chocolate, roasted malts, cream, and maybe a little bit of lactic.
t - Tastes of chocolate, roasted malts, and cream.
m - Light to medium body and light carbonation.
d - A decent wee heavy. Some lactic in the nose hurt it but would be willing to give it another shot.
★
408 characters

3.77
/5
rDev
+2.7%
look: 3.5 | smell: 4 | taste: 3.5 | feel: 4 | overall: 4
On a recent October afternoon, I made my first visit to Bill Madden's Mad Fox Brewing Company (See Review). Greeting me, were several brewing tanks of shiny stainless steel; from one of these came this very bonny, and extremely full-bodied, Wee Heavy Scottish Strong Ale.
Poured into a 12 ounce snifter, it emits an immediate molasses aroma with some cocoa powder subtlety infused with a sweet malt foundation. Concurrently, the palate is being enticed by faint kisses of toffee that finishes with a light hoppiness. Of course, this was my final beer of the day. Funny, how the last beer usually comes in a snifter. Then .... To home and sleep the bonny sleep of a bae. (This is the Scottish (Gaelic) word for baby - and NOT a typo.)
★
734 characters

3.33
/5
rDev
-9.3%
look: 4 | smell: 3.5 | taste: 3 | feel: 4.5 | overall: 3
On Tap at the brewpub.
Well, this was a mess. Pours adeeper ruby amber color than the 80 Shilling with a darker yellowish cream colored head. Longer retention but no lacing. Aroma is a stronger caramel malt and scotch blend. Flavor is extremely sweet, to the point of being cloying with a mild malt backbone presence. Body is full and mildly carbonated. An enjoyable wee heavy but not an exceptional example of the style.
★
422 characters
2.66
/5
rDev
-27.5%
look: 4 | smell: 3 | taste: 2.5 | feel: 2 | overall: 2.5
A - Deep dark, ruby brown. Minimal head.
S - Sweetness foremost, balanced nicely by dark malts, and a bit of vanilla.
T - Very sweet. Some dark malt with stone fruit flavors are present, but I'd prefer more balance. After a few sips, the sweetness comes across as cidery rather than caramel-like.
M - This is my biggest knock on the beer. Mouthfeel is far too thin. Needs more malt character to balance the sweetness of the beer.
D - At 9% it's obviously a sipper, although the thin body might get you into trouble.
Overall the beer just doesn't come together for me. Some great components, but not enough malt character to balance the sweetness.
★
655 characters
3.03
/5
rDev
-17.4%
look: 3.5 | smell: 3 | taste: 3 | feel: 4 | overall: 2.5
Darkest brown before it becomes black. Small soft light khaki head.
Aromas of powdery sugar and dark rich malts.
Flavor was almost like a glazed doughnut or the aroma that pervades your brain when you walk past a Cinnabon at the mall.
Ugh. way too sweet.
Soft velvety mouth feel was very nice but could not compensate for the fact that this sucker is way too cloying - even for the obvious low hop/ high malt of a wee-heavy.
★
429 characters

4.38
/5
rDev
+19.3%
look: 4.5 | smell: 4 | taste: 4.5 | feel: 4.5 | overall: 4.5
A: pours a dark chestnut brown with a slight reddish hue. Good tan head and plenty of lacing.
S: roasted malt and a good amount of sweetness. Dark fruits and hints of dark cherry.
T: a bit more sweetness than the nose, but nowhere near cloying. Dark fruits and cherries. The tiniest hint of anise.
M: medium to full body. Little alcohol presence. Sweetness is perfect for the style.
D: fantastic all around. Each new beer continues to impress more than the previous offering.
★
487 characters
Wee Heavy from Mad Fox Brewing Company
84
out of
100
based on
13
ratings.