Dismiss Notice
Dismiss Notice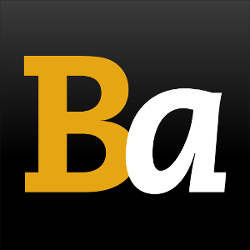 Join Our Email List →
And we'll send you the latest updates and offers from BeerAdvocate, because knowing is half the battle.
Dismiss Notice
Naughty Temple
- Toppling Goliath Brewing Company

Educational use only; do not reuse.

Brewed by:
Toppling Goliath Brewing Company
Iowa, United States

Style | ABV
English India Pale Ale (IPA) | 7.20% ABV

Availability: Rotating

Notes & Commercial Description:
Beer added by: bismarksays on 08-03-2011

He ventures to the Naughty Temple, weaving through its intricate web of slithering sensations, while bitter lovers dance playfully upon his tongue. Slowly, slipping into madness, he surrenders himself to the sweet sip of seduction. As he emerges in the wake of ecstasy, he is greeted with a warm, tender kiss. A wave of bliss washes over him, and happiness is all that exists.

90+ IBU
Reviews: 15 | Hads: 149

2.84
/5
rDev
-33.5%
look: 3 | smell: 2.75 | taste: 2.75 | feel: 3.5 | overall: 2.75
Not much of an IPA. Since this is a bit old, all of the flavor and aroma hops seem to have vanished leaving only the bittering. What I do get is a whiskeyed sweet ale.
★
167 characters

4.2
/5
rDev
-1.6%
look: 3.75 | smell: 4.25 | taste: 4.25 | feel: 4 | overall: 4.25
Naughty temple '14 vintage
Pours a mohagony, coppery color, with a small, creamy head.
On the nose, a pungent bourbon oakiness is clearly the most dominant aroma of the beer. The beers more typical ale characteristics are defined by outstandingly wooden malts, revealing a toffeeish sweetness, which blends directly back into the profound Bourbon. Reveals cinnamon spiced marzipan with a warming leathery note to it, creating the most unusual, well smelling ale I have yet experienced.
Has almost no carbonation left, leading to a surprisingly full body, also due to the omnipresent Bourbon foundation, actually revealing a pleasant hot burn during the finish. This is crazy for the beers relatively low abv.
Drinks very soft, with an aqueous, silk beginning, immediately coated up by bready, earthy malts, which then turn suddenly much, much sweeter. This uprising toffee sweetness gets easily balanced by very distinct Bourbon, bringing warming, old wood to the palate, as well as spiced toffee. Even in the finish, the beer doesn't loose its soft mouthfeel, although the flavors changed, pointing into a caramel sweet direction, pumped up by very present Bourbon woodenness.
The most startling aspect about this is the ales focused Bourbon nose, evoking the impression of an extremely huge, full-bodied beer, which gets partly mirrored by the taste. There are no hops detectable at all, while the beers profound, sticky sweet maltiness blends amazingly well into the decadent Bourbon. A very unique beer, reminding me of an unusual Barleywine with a very distinct Bourbon backbone, going all the way.
★
1,610 characters

4.25
/5
rDev
-0.5%
look: 3.75 | smell: 4.25 | taste: 4.25 | feel: 4.5 | overall: 4.25
Short lived head, recedes to cap and collar. Bright orange body. Looks TEMPting.
Vanilla, rye whiskey notes.
Tropical fruits in the forefront, pineapples and mangoes. Contributing boozy barrel notes to finish. Hides the abv very well.
Very full mouthfeel for the style. Low carbonation, works.
BA notes reminiscent of Rye Wyne which I enjoyed a lot. Thanks 4DAloveofSTOUT!
★
376 characters

3.78
/5
rDev
-11.5%
look: 3.5 | smell: 4.25 | taste: 3.75 | feel: 3.5 | overall: 3.5
650 mL bottle poured into a snifter.
Appearance - Clear deep orange. Small white head that doesn't last.
Smell - Nice whiskey. Oak. Some hops.
Taste - Great whiskey. Rye is very prominent. Pale malt. Some hops still, but muted. Boozy finish.
Mouthfeel - Boozy. Sharp finish. Medium body.
Overall - Good barrel and it's a very light beer. I'm impressed it comes out.
★
373 characters
4.72
/5
rDev
+10.5%
look: 4 | smell: 4.5 | taste: 5 | feel: 4.5 | overall: 4.75
Thanks to redblacks75 for graciously sharing a bottle with me on my Iowa trip.
Pours bright copper/orange with a small spotty white head. Good retention and some legs on the glass.
Big spicy rye aroma with caramel, vanilla and candied grapefruit to back it up.
Flavor is even better than the smell. The interplay between candied citrus and rye spices up front surprisingly works very well together. There is a hefty caramel backbone as well with a good helping of vanilla. A little smoky at times and finishes with a slight alcohol tinge along with some grapefruit pith.
Medium bodied a bit sticky and appropriate medium carbonation. Alcohol is present, but warming and doesn't overpower other elements.
Hands down the best barrel aged (I)PA I've ever had. Usually I detest this style as I find the barrel overwhelms a lot of the delicate characteristics of the base and the hops clash with the overall profile (see Doom). This has a hefty caramel malt backbone leaning heavily toward a barleywine which makes it really work. The hops taste almost like candied citrus which is a great contrast to the spicy whiskey. I wish I would've popped the other bottle of this to take home even at bar prices.
★
1,204 characters
4.39
/5
rDev
+2.8%
look: 4 | smell: 4.25 | taste: 4.5 | feel: 4.25 | overall: 4.5
first batch of Naughty Temple. Thanks Clark!
poured into tulip glass.
Appearance: orangish yellow bodied beer with a thick cap of white head that drops down to thin ring around the glass.
Smell: vanilla, whiskey, pineapple, and oak.
Taste: Vanilla, butterscotch, whiskey, rye barrel notes. Very barrel forward. Mild hops of pineapple and tropical fruit hop notes on the back end. Unique flavor profile!
Mouthfeel: medium bodied beer with low end of moderate carbonation levels. Slightly boozey kick thats not too over board.
Overall: This is the best barrel aged IPA that I have ever drank! i know that this style of beer is not very common. The Templeton Rye notes are really prevolent. If you love Templeton Rye Whiskey...this is a beer you gotta try! Toppling Goliath yet again shows us that they are a kick ass brewery with a serious passion for craft beer! This beer really pushes the envelope for this specific beers style... in a good way!
★
953 characters

4.35
/5
rDev
+1.9%
look: 4 | smell: 4.5 | taste: 4.5 | feel: 4.25 | overall: 4
Poured from a waxed 22 oz. bottle into a Surly Darkness Chalice. 2013 Vintage.
Appearance: Pours a hazy copper amber orange with a moderate amount of bubbles. About two fingers of off white head that fade into a thin creamy layer. Leaves a good amount of lacing around the glass.
Smell: A huge rye whiskey forward smell with lots of barrel hints. Big barrel presence upfront with hints of rye whiskey, wood, oak chips, and vanilla. Sweet hints of brown sugar and molasses. Citrus hop hints of grapefruit and orange. Also some grassy hints. Big malt backbone with hints of caramel, toffee, biscuit, dark roast, grain, and yeast. Its kind of hard to tell that there is a IPA here. A very whiskey barrel forward scent. Smells pretty good.
Taste: As big and whiskey barrel forward as the aroma indicates. Huge barrel presence throughout the taste with notes of rye whiskey, oak chips, wood, and vanilla. Some aged citrus hop notes start to come through with notes of grapefruit, orange peel, and pineapple. Also some earthy and grassy hop notes. Sweet brown sugar along with some molasses. Big presence of toasted malt with notes of caramel, toffee, roast chocolate, biscuit, yeast, and grains. One of the most unique "IPA" tastes I've had. Huge with the whiskey and very good.
Mouthfeel: Fairly full bodied with a moderate amount of carbonation. Creamy, chewy, and very smooth for such a whiskey forward beer.
Overall: A very good whiskey aged beer. The barrel presence is huge and pretty much overpowers the IPA hop notes, but the whiskey and malt taste is very good and smooth. A little too pricey for the bottle, but well worth trying.
★
1,644 characters

4.6
/5
rDev
+7.7%
look: 5 | smell: 5 | taste: 5 | feel: 5 | overall: 3
Bottle poured into a 12oz snifter.
The whiskey is all over the place on this one. Right up front it overwhelms the nose. The body is a tad nondescript, but to me it feels like it was built to carry the whiskey barrel aging. The medium malty backbone gives the palate a bit of a reprieve before the whiskey rages back at the end of the mouth and leaves a nice warm lingering flavor. At first I had a hard time believing this beer was only 8.2%, but I was deceived by the whiskey notes. I am glad they didnt go any higher on the ABV because it would have distracted.
This beer was really beautiful and well done. Glad I was able to get a bottle of this stuff and look forward to more bottle drops by Toppling Goliath in Madison.
★
728 characters

4.52
/5
rDev
+5.9%
look: 3.25 | smell: 4.25 | taste: 4.75 | feel: 5 | overall: 4.5
Poured into a snifter from a 22 oz. bottle.
A - Extremely hazy, coppery orange color. 1 finger of fine, white head with decent retention. Little lacing on the glass. Not the prettiest beer, but honestly I could care less about how it looks. Let's get onto the taste!
S - Even while fighting off the last dregs of a cold, I can smell very intense rye whiskey aromas. It's a testament to how long this beer actually rested in the TR barrels and I love it. Not a whole lot beyond the crisp, slightly smoky rye, but I do get undertones of sweet caramel, toffee, vanilla and candied fruits.
T - This being the very first barrel-aged IPA/AIPA I have ever tried, I have to admit I was skeptical how this style would play with the whiskey flavors. I am happy to say it works brilliantly. Straightforward rye cereal flavor up front with great citrusy undertones, no doubt from the extra hopping this beer received. Slides smooth and delicate over my palate with increasing complexity. More vanilla, cinnamon, very mild barrel char and smoke. Finish is long and smooth with prominent flavors of sweet orange rind, mild hop bitterness, and more crisp, earthy rye. Truly a special beer.
M - Medium body, with absolutely perfect carbonation. I've had many barrel-aged beers that were very under-carbonated (a side-effect of the extended aging process) but this has just the right amount of sparkling carbonation in the finish to compliment and enhance the flavors.
Overall - Toppling Goliath, you have provided still more proof that you are the best brewery in Iowa (IMO) and that you are willing to go the extra mile to make one of a kind, quality beers.
★
1,647 characters

4.17
/5
rDev
-2.3%
look: 4.5 | smell: 4.25 | taste: 4 | feel: 4.75 | overall: 4
A: Cloudy burnt-orange bronze.
S: Rye, creamy vanilla. Orange citrus.
T: Spicy rye, vanilla frosting, underlying citrus hop note. Huge rye whiskey character. Huge.
M/F: Slick, coating. Awesome finish on this beer: fantastically spicy rye, rich vanilla-custard, and quenching bitterness.
Overall: Spiciness of the rye works in very well with the base IPA. Not the biggest fan of bourbon-barrel IPAs, and if I want rye in my IPA I think I would rather reach for a Ruthless Rye or Founders Red's Rye.
While this has really grown on me since when I opened the bottle, for my preferences I do not believe it to be worth the price of entry. If you are big on barrel-aged IPAs though, do not hesitate to seek this one out…
★
720 characters

4.64
/5
rDev
+8.7%
look: 4.5 | smell: 4.75 | taste: 4.5 | feel: 4.75 | overall: 4.75
Poured into a tulip glass from a 22oz bottle with white wax.
Vintage: 2013
Pours a nice hazy peach color with nice orange hues and some muted darker ambers. There is a nice half inch dense heads that recedes somewhat quickly. The head is slight ecru color.
Aroma is absolutely amazing! Oak notes with vanilla overtones and some nice molasses. The vanilla sweetness and spice is perfectly understated and not cloying at all. The whiskey notes are ever present in the nose. It actually smells like a glass of whiskey. Surprisingly after sticking my nose in the glass more than a couple of times I was able to pick up some slight citrusy and tropical fruit notes. Once again though the barrels really shine here. Molasses and vanilla really dominate the nose.
The flavor is quite interesting and delicious. So complex and lingering. Where as the nose is dominated by the barrel notes and might be indicative of a very strong and almost overwhelming flavor of bourbon the flavor is a bit more relaxed and eases you into the barrel notes. Starts off with some nice mild vanilla mixed in with the woody notes. So smooth. There are then some nice molasses notes and even some dark fruit note sweetness. There are some notes of prunes that also are balanced with some oaky notes. On the back end the flavor really shines. There is some nuttiness to the brew mixed in with the molasses and sweetness lent by the whiskey also some slight butterscotch notes. Some of the IPA notes try to shine through the barrel but are fought back pretty well. Mouthfeel is very nice. Smooth and silky. Nearly perfect body for the style.
Very interesting style. The barrel notes really shine in this brew and definitely overtakes any semblance of an IPA except for some faint citrusy and dank notes that can be noted, particularly on the back end. The vanilla and oak notes are delicious and the flavors linger very well even after the sips have past.
★
1,929 characters
5
/5
rDev
+17.1%
look: 5 | smell: 5 | taste: 5 | feel: 5 | overall: 5
Poured from a 22oz bomber
A. This beer poured out a gorgeous carmel hazy orange color slight head, but perfect
S. Smells of vanilla, toffee, chocolate, and slight templeton whiskey, the smell of this beer is outstanding!
T. This beer goes down as smooth as any beer I've ever drank, tons of vanilla, toffee, slight templeton taste, the aftertaste is like cocoa or chocolate, could not get enough
M. The mouthful on this beer is great its not overly dark or heavy its super refreshing, I just wish I had more, its just unreal!
O. This is probably the best beer I have ever drank, its unreal if you haven't tried its a must you won't regret it, every drink leaves you wanting more the aftertaste is to die for!
★
713 characters
4.39
/5
rDev
+2.8%
look: 4 | smell: 4.25 | taste: 4.5 | feel: 4.25 | overall: 4.5
Poured from 22oz bomber into Globe glass. 2/23/13
A. Poured 1 finger head. Color is a hazy dark orange, almost brown. Good retention. Not much lacing.
S. Vanilla, toffee, hops. Has a big barrel aged aroma. Smells good, has some fruitiness. Has a little bit of alcohol aroma, but not too hot.
T. Wow. Lots of vanilla, oaky delicousness. Bitterness on the tongue, but not a lot of hoppy flavor. Toffee would be a good word to summarize the overall flavor. Great way to showcase what aging beer in barrels can do. Very drinkable.
M. Surpisingly full mouthfeel. Medium/low carbonation.
O. Really good beer. Barrel and Oaked IPAs are a style I really like. I would say that most of the IPA characteristics are lost on this beer. The plus side of that is some really amazing flavors get imparted from the Templeton barrels. This could be a real gateway beer for those who are new to barrel aged ales. I am sure that this was an expensive beer to make, but I am not sure the value is right at $24.99 a bottle.
★
1,011 characters

4.63
/5
rDev
+8.4%
look: 4.75 | smell: 4.75 | taste: 4.5 | feel: 4.5 | overall: 4.75
Served in curved lipped tulip glass at Toppling Goliath Taproom. The head is white and foamy with consistent protein to create a strong lacing. The original lacing from the pours remained the whole time, but preceding drinks did not create a lacing on the side of the glass. Dark golden color like dark honey. Hard to see through with plenty of body as the lacing implies.
Smell is sweet like dark sugar and has a thick hazelnut mocha coffee flavor background.
Medium thick body that holds the flavors on the tongue for a long time.
Smooth mouthfeel without harsh bite from acidic CO2 which makes for a creamy body.
Overall, it's a very easy going sipper that's not too overpowering and harsh with alcohol or body. So it's a sipper that you don't have to nurse because it's so overpowering.
★
796 characters
4.42
/5
rDev
+3.5%
look: 4 | smell: 4.5 | taste: 4.5 | feel: 4 | overall: 4.5
A- It pours kind of a golden straw/light caramel color, a decent amount of head. Very intriguing
S- Smells of rye whiskey, a touch of fruit, and a hint of caramel and vanilla
T/M- Smooth as silk, whiskey flavors and fruit (apricot? light citrus?) mellowed out by oak, neither thin nor sticky, always just right. This is a sipper if you can convince yourself to sip it.
Overall- This was a wonderful surprise, something totally unexpected and exceeding any hopes I had previously had when my buddy and I made the road trip to TG. Just wow.
NOTE It was made in a Templeton Rye barrel and if you thought Templeton couldn't get much better, this beer might have an argument.
★
675 characters
Naughty Temple from Toppling Goliath Brewing Company
90
out of
100
based on
15
ratings.