Dismiss Notice
Dismiss Notice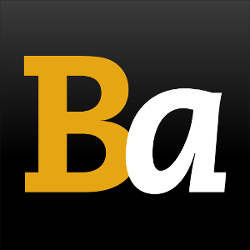 Join Our Email List →
And we'll send you the latest updates and offers from BeerAdvocate, because knowing is half the battle.
Dismiss Notice
Rinkuškiai Before-After Triple Bock
- Rinkuškių Aluas Darykla
| | |
| --- | --- |
| Educational use only; do not reuse. | |
Reviews: 14 | Hads: 39

3.28
/5
rDev
-4.7%
look: 3 | smell: 3 | taste: 3.5 | feel: 3.25 | overall: 3.25
Enjoyed from the big bottle in a snifter. This blonde dopple pours a bright clear orange color with a quickly dissipating head of big white bubbles that leaves nothing...no ring...no lacing. Nose of apples, light citrus orange, caramel malts, and a lot of purge grain alcohol booze. Flavors are caramel coated apple meets a light citrus orange or mandarin, followed by a large grain note on the back with searing alcoholic warmth. An interesting take on a blonde dopplebock. Strong warmth from the booze, sweet aftertaste, and smooth slick mouth feel. Not bad at all.
Cheers
★
581 characters

1.75
/5
rDev
-49.1%
Nothing special. Pours a dark orange with little to no head. Lots of debris floating around. Smell does not exist. Taste is of sweet malt and floral fruit. The sweetness, which is almost overpowering, hides the 12% ABV. Has the classic Balkan flavor hue that is present in all the Eastern European beers. Not my fav.
★
316 characters
3.42
/5
rDev
-0.6%
look: 3.75 | smell: 3.5 | taste: 3.25 | feel: 3.5 | overall: 3.5
16.9oz bottle purchased at Mid Columbia Wines & Spirits in Kennewick, Washington, for $3.83. It comes with a cheezy/bordeline: sexist label and a huge necktag that loudly proclaims it's 12 % abv. Been a while since I've had a booze bomb from what was formerly a part of the Soviet Union. No obvious freshness date.
Poured a clear, gold color, and featured lots of tiny bubbles arcing skyward. Head was big, creamy, off-white and short-lived. Within about three minutes it had receeded to a thin skiff atop the beer, with some minor lace along the sides of my glass.
The nose was of soft floral hops and pears. As it warmed, some ginger notes became notable as well.
Bigger flavor than I would have thought from the aroma. The soft floral hops are there, along with some fruity notes reminiscent of pears and apples. There's a also a ginger-like spiciness and a bigger, bready maltiness than was present in the aroma. In the background, midway through the taste, a warming alcohol sensation becomes obvious – no surprise, given it's highly touted alcohol percentage. Slightly dry zap at the swallow. Asit warmed, the booziness became much more overbearing. Towards the end, it became something of an ordeal.
The body of this beer is closer to full than medium. Coating, sugary mouthfeel.
Definitely a booze bomb, a big beer that reaches the upward end of my tolerance spectrum for sweetness. It's not bad tasting, but I think one bottle will be enough. It's overly sweet nature combined with it's high alcohol content has me already contemplating how my head will feel later. Yet another case of too big a bottle - a 12oz (or, more likely 11.2 given it's Euro-ness) would have been much more enjoyable.
★
1,723 characters
3.83
/5
rDev
+11.3%
look: 3.5 | smell: 3.5 | taste: 4 | feel: 3.75 | overall: 4
i wasnt sure what to expect with this one. the color of this before/after is ok looks like beer...maybe a slightly more orange-ish hue. the smell is very tame almost non existent... so far this beer is nothing special...but when i tasted it i was impressed. there are loads of honey comb notes and a great smokiness, also i expected a strong alcohol taste due to the 12%abv but there isnt any. pretty impressed that the cool pull it off with out that after burn you get in your mouth after a lot of higher alcohol brews.
★
520 characters
4.07
/5
rDev
+18.3%
look: 3.5 | smell: 4 | taste: 4 | feel: 5 | overall: 4
Beer pours an orange color. Has minimal head and lace, and a small amount of froth. The beer is obviously high in alcohol content, but yet does not have the strong,pungent sweet taste most beers of this caliber carry. The aroma is sweet, maybe some cinnamon or vanilla. The taste is surprisingly smooth, has a sweet taste, and you can taste the spices.
★
352 characters
4.88
/5
rDev
+41.9%
look: 5 | smell: 4.5 | taste: 5 | feel: 5 | overall: 5
I love high alc%, and at 12%, this is the highest percentage legally allowed in the state of Ohio.
As a triple bock, it has that forecasted molasses, sweet, impact the minute it migrate from the head of the bottle to the tastebuds of you tongue.
The best part of the beer besides its delicious ultra sweet taste, impactive wine aroma, is the deal you get for your money. The bottle is close to the size of a big boy, and usually costs only about 2.00 bucks. If your not into hard alcohol like myself, looking to prevent your pockets from letting out months, but still looking to get loose my friends, here is the value beer for you.
Surprisngly even with its extra sweetness, the beer doesn't create an uncomfortable heavy feeling, and this allows for the enjoyment of more then one.
Also, there is an unexplainable magic to the way this beer makes you feel. Theres a special buzz that comes with having a few of these bad boy, almost like a calm benzodiazepines type feel.
Its a shame this beer is not more popular, but I highly recommend it for all young folk out there. This isn't a sloppy drunk your looking at from having a couple of these, but rather a sip the magic dragon type flow.
DONT DO DRUGS KIDS.
★
1,218 characters
3.21
/5
rDev
-6.7%
look: 4 | smell: 3 | taste: 3 | feel: 3.5 | overall: 3.5
Whoa. I didn't believe the 12% ABV, but now I am rethinking that. Half way through a pint glass and I am seriously feeling it.
Appearance is slightly cloudy, brown to amber. Tiny bubbles of effervescence fight their way upwards through this syrupy concoction.
Taste is sweet - almost too sweet. I was surprised that it would be this sweet with this high of an ABV. How much malt did they put in this?!?
Heavy mouthfeel - again - how much malt is in this? A pleasant secondary taste that is definitely more complex than the primary flavor.
Overall, this is a syrupy sweet mess; it was pleasant to try, but I don't think this could be drinkable on a regular basis. That being said, it is a pleasant surprise over some of the other fomer soviet satellite beers of far eastern europe.
★
785 characters

3.06
/5
rDev
-11%
look: 3 | smell: 4.5 | taste: 2.5 | feel: 2 | overall: 3
Serving: Bottle into an ale glass.
A: Poured a slightly cloudy copper color. Not much head to speak of. Not much carbonation either. Underwhelming really.
S: Smells of cinnamon and brown sugar and maybe ginger. A hint of alcohol. Very nice.
T: On the malty/sweet side. Brown sugar taste is evident, with a hint of ginger and spice. Unfortunately that's really all I taste here really.
M: Sort of flat, reminds me of a beer that was left out too long. Burns a little bit from the alcohol too. Not so great.
O: Another reviewer said this was a european attempt at a fiour loko and I can see what they meant.
★
614 characters

3.84
/5
rDev
+11.6%
look: 3 | smell: 4 | taste: 4 | feel: 3 | overall: 4
The color is crisp, clear, and orange. The taste was totally unexpected. Like red hot candies, a little bit of caramel, and oak. The finish even has some chile heat to it. It's incredibly complex, but I was a big fan. Even with that high of an ABV, I didn't think the alcohol was overpowering.
★
293 characters
3
/5
rDev
-12.8%
look: 3 | smell: 3 | taste: 3 | feel: 3 | overall: 3
Holy cow. Where to start?
Saw this in the cooler next to Lobster Lover, the one with the wolf's head and the other one with a scary lady on it or something. Labelled a triple bock, but actually a doppel bock for $3. Well, you can only go with the ones you know for so long...
Opened this and poured into a fluted pilsner glass; immediate nose and aroma from cracking the crown. Butterscotch gold with shades of orange on the pour, almost a little viscous, probably due to the ABV. Head lingered for about a moment and said "nyet-ski" and took off.
Boiled butter, tangy fruit, and assorted sugar on the nose. Phew! I used to serve tramps at a liquor store in London who came in smelling like this.
Prune, raisin, almost caramel like flavors on the palate. The ABV sits high in the mix. Some malt. Almost no hop character to speak of.
Mouthfeel is limited due to the high alcohol content. You could try to savor this, but the overall impression is that this is a more "European" approach to something like FourLoko. As it warms, I'm inclined to put it back in the fridge so the temp keeps my tastebuds guessing.
Hey, it was $3 and worth a try, but this is by no means as refined or polished as other doppel offerings out there. I'm thinking of pouring the rest out, but I worry what would happen to my drains. Maybe I should stop drinking this...
★
1,350 characters

3.39
/5
rDev
-1.5%
look: 2.5 | smell: 3.5 | taste: 3.5 | feel: 3 | overall: 3.5
Poured into a Stone Imperial glass. Bright, crystal clear orange, almost yellow. Lots of tiny carbonation bubbles that don't lead to much of a head. Initially popped up to about a single finger but dissipated quite rapidly. No lace at all.
Smell is really quite nice. It kind of smells like a Barleywine. Sweet and rich, malt smells. It also (as expected) has some bread aromas. There is also some alcohol.
Taste is not too bad. Very sweet malt. Maybe some dank orange flavors. I put the rest of the bottle back in the fridge because I think the musty yeast will take over if this is too warm. There is some alcohol tastes but pretty well masked other than the warmness.
Mouth is like the aroma, Barleywine ish. There isn't much carbonation, fairly flat but really smooth. A bit warm on the belly but not unwelcome.
Overall.. When my local bottle shop owner gave me this sample, I read the "12% Alc. by Vol." bright red tag around it's neck and saw it was a Dopplebock. "Okay... I'll try it but don't expect me to like it" is what I told him. I was very wrong. It is not a bad brew at all. Really flat and sweet but not the uber dand musty bomb I thought it was gonna be. At $2.50 for a half liter bottle it is a must try.
★
1,226 characters
3.57
/5
rDev
+3.8%
look: 3.5 | smell: 4 | taste: 3.5 | feel: 3 | overall: 3.5
A. Poured into a mug, got a finger and a half of head that was gone in a minute, and I mean gone. Not even a ring left. Color is straight amber.
S. Immediate smell is malt and dark fruit, but a slight bourbon aroma makes itself apparent rather quickly. Quite a pleasant smell actually.
T. Taste is to smell, although I get caramel where the bourbon smell comes in, and only the slightest hint of alcohol at the end.
M. Heavy bodied but not sticky. Does need the carbonation to help it out.
★
495 characters
3.73
/5
rDev
+8.4%
look: 3.5 | smell: 3 | taste: 4 | feel: 4 | overall: 4
Frosty orange-brown in the thickest parts of the glass that fades to yellow around the edges. Around one finger of sudsy head that dissipates almost immediately, leaving no lacing. The high ABV is apparent in the aromas-it has a nutty, bourbon-like scent accompanied by caramel and sweet fruits. Tastes of roasted caramel, sweet fruits and spice. Very pleasant to drink-has no overpowering alcohol flavor.
★
405 characters

3.64
/5
rDev
+5.8%
look: 3 | smell: 4 | taste: 3.5 | feel: 4 | overall: 3.5
Strong aroma is fruity with a malty undertone and hints of yeast and caramel. It pours a nice clear amber with a fairly thick, if not too persistent, off-white head. Crisp, malty and fruity flavor has hints of caramel and butterscotch, as well as a strong if not fierce alcohol nip. Lively, fizzy texture has quite a sharp edge and leaves behind a fairly persistent and pleasant fizz.
★
384 characters
Rinkuškiai Before-After Triple Bock from Rinkuškių Aluas Darykla
81
out of
100
based on
14
ratings.