Dismiss Notice
Get 12 monthly issues of BeerAdvocate magazine and save $5 when you select "auto-renew."

Subscribe now →
Dismiss Notice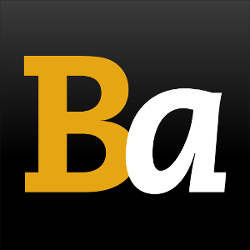 Join our email list →

And we'll send you the latest updates and offers from BeerAdvocate, because knowing is half the battle.
Columbus (Single Hop Series)
- Hermitage Brewing
| | |
| --- | --- |
| Educational use only; do not reuse. | |
Reviews: 9 | Hads: 14
Reviews by lacqueredmouse:
3.62
/5
rDev
+32.6%
look: 3.5 | smell: 4 | taste: 3.5 | feel: 3.5 | overall: 3.5
I'm always interested in single-hop beers, and although I was not overly enamoured with the only other Hermitage beer I've tried, I thought it was worth grabbing a couple of bottles from this series and checking them out.
This one pours a coppery golden colour, with a frothy and vigorous head of eggshell foam. This crackles down to a solid but filmy residue. Speckled lacing, but not very persistent. Looks decent, but nothing out of the ordinary.
Nose is decidedly hoppy, with a spicy and zesty tone of lemon peel and something else I can't quite put my finger on. It's almost a sea-salty crisp, fresh ocean breeze kind of note—or like somewhere between pine-needles and rosemary. There's sweetness too, with a hint of pie crust mingling with the spices to make it all up rather reminiscent of a baked lemon tart. Quite pleasant.
Taste is fine and clear, but very pungent, with a sharp straight hit of hops down the centre of the tongue. Bit of biscuity, carob-like sweetness to back it up, but little body to cushion the hops, meaning it rips the tongue raw. The spicy, herbal rosemary character is noticeable on the very front.
The other Columbus single-hopped beer I've had is Mikkeller's Tomohawk IPA, which I also found very raw and cutting, so I'm imagining it's something to do with the hops themselves. I'm not complaining, but it's certainly something to be aware of. Phew.
★
1,399 characters
More User Reviews:
3.06
/5
rDev
+12.1%
look: 4 | smell: 3 | taste: 3 | feel: 3 | overall: 3
Good orange and copper color, eggshell white head to it. Aroma was lacking a real hoppy presence, but it was there, barely.
Taste, plenty bitter, woody edge/vibe to it, earthy, gritty. Definitely not filtered. And yet, the best single hop beer they make. I probably sound like a broken record, but would somebody dry hop their single hop beers? All that comes across is the bitterness, I'd like to smell, taste the hop, especially if you're isolating it like these single hop series. You get the feeling that its just cheaper to produce these beers in such a manner. You get a lot of average stuff that way.
★
609 characters


2.85
/5
rDev
+4.4%
look: 3 | smell: 3 | taste: 3 | feel: 3.5 | overall: 2
Severely chill hazed orange colored beer with a good size tan colored head.
Smell is malty with a severe level of hop funk. Strong onion and garlic scent with some eucalyptus and grapefruit. The smell is distinctly savory like an onion bagel.
Starts out very smoky and stoutly bitter. Smoke and bitter duo keeps on coming, annoyingly bitter in fact. Savory taste, wonder what the glutamate level is. After my mouth adapts to the very high bitterness level I detect a sour flavor here something like lime. About 1/2 through the glass it smooths out and is smoky and not so bitter. Still, taste buds are wrecked for the night.
Mouthfeel is good.
Overall, abusively bitter IPA.
★
678 characters
1.33
/5
rDev
-51.3%
look: 2 | smell: 1.5 | taste: 1 | feel: 1.5 | overall: 1.5
Very disappointing! I was really looking forward to trying all 5 of the single HOP series IPAs from Hermitage that I found at BevMo in 22oz bottles. The Columbus version seemed particularly alluring as many of my favorite IPAs use a good dose of the variety in their blends.
After a disenchanting experience last night with the Amarillo Hops and Admiral Hops, I'd hoped for something better from the Columbus. But alas, it was indistinguishable from the others -- the hops character entirely drowned out by burnt malt, tarry, smoky aromas and palate-wrecking bitter flavors reminiscent of bandaid adhesive.
If this were a wine, I'd describe it as severely flawed -- probably caused by a VA problem or poor barrel care. As a beer enthusiast, my only knowledge is as a consumer. There aren't many beers that I couldn't at least find some reason to stomach, but this is one beer I had to dump down the drain.
★
908 characters


1.22
/5
rDev
-55.3%
look: 3 | smell: 1 | taste: 1 | feel: 1 | overall: 1.5
Pours clear, part amber and part gold, with a filmy ecru head. Aroma of melting plastic and old apples. Tastes like cigarettes and crystal malt. No hops, just pain. If I was Columbus hops I would hire a lawyer and sue this beer for defamation. An astringent stew of unpleasant malts isn't exactly the best recipe for a single hop showcase. Just give it up Hermitage.
★
368 characters

2.04
/5
rDev
-25.3%
look: 3.5 | smell: 2 | taste: 1.5 | feel: 3.5 | overall: 2
I would not recommend this beer. My bottle tasted like below average home brew. The base beer was not fermented well, and it's under-hopped. Columbus is an amazing variety, it would be hard to clutter up a Columbus IPA, but Hermitage somehow managed to do so.
★
259 characters

3.13
/5
rDev
+14.7%
look: 4 | smell: 3.5 | taste: 3 | feel: 3.5 | overall: 2.5
Sampled June 2011
A solid pour into my New Belgium Globe glass produces a 1.5 finger thick, pale amber tinged head that leaves some thin lacing on the sides of my glass as it slowly subsides.. The beer is a rich amber hue that shows a somewhat hazed, lightly red tinged, copper color when held up to the light. The aroma is dominantly hoppy with a leading citrus and fruit hop character, but there is also an up front woody, white pepper character that leads into a peppery pine tar character, that then becomes quite herbaceous with a peppery "hemp", dank quality that really lingers in the nose. The hemp character has a certain spicy tobacco quality to it at times, but also, as time goes on seems to smell like someone mixed in a bunch of lemon zest with a dank bag of weed. It is interesting that at first I noticed the grapefruit and caramelized citrus notes from the hops, but now it is completely dominated by the herbal character from the hops.
There is a peppery carbonation to the texture, and the beer is quite a bit lighter bodied than I was expecting. There is a definite mustiness to the flavor that as it lingers on the palate gets more and more like something that I recognize that should not be in an IPA; some Brettanomyces has definitely taken hold here and it is interesting how peppery it makes the beer taste. It clearly also had a role in the nose, now that I have noticed it; I was surprised how dank the nose was from Columbus hops, and now I know a large part of this came from the wild Brettanomyces that is taking hold in this beer. There is an ample bitterness to this beer as well as a musty orange / grapefruit citrus zest character, some biting pine-like notes and a dank hoppy herbal character that all should be in an IPA; the Brettanomyces does take it in a more dank leaning direction than would otherwise be though. As my palate adjusts I am noticing what was once an ample crystal malt character (caramelized malt and toasted whole grain notes as well as a touch of sweet tea), but this has certainly been reduced by the Brett.
Not bad actually, the Brettanomyces is certainly taking this beer in an interesting direction; it was worth it for the experience, but still isn't all that great either.
★
2,244 characters

1.96
/5
rDev
-28.2%
look: 3 | smell: 2 | taste: 1.5 | feel: 3 | overall: 2
Poured into a brandy snifter glass.
Very dark amber color to the beer. Ok head, ok lacing.
Smokey/Caramel aromas definitely hit the nose. Very subtle floral notes in the background. It seems like I smelling more malt than hop...
Tastes more malty than anything: charred, smokey, caramelly. There is a decent amount of bitterness from the hops, also a bit of an earthy flavor from them.
Mouthfeel is average, goes down with a bit of a burn, leaves the palate slightly dry with a bitter after taste.
Not the best IPA, not sure if this really represents the Columbus hop profile adequately.
★
592 characters

3.17
/5
rDev
+16.1%
look: 2.5 | smell: 3 | taste: 3.5 | feel: 3 | overall: 3
Pours a deep, cloudy copper with one finger tan head and good lacing. A whiff yields light, citrusy hops. Some light malt aroma penetrates the hops a bit, with an earthy finish. I tasted light to medium malt, some toast in there and a definite but fleeting smoky flavor. A bitter, soapy taste followed, ending in an earthy hop flavor, very bitter with some bite. Mouthfeel was unremarkable but more viscous than most IPAs.
I tasted this in succession with the Citra and Admiral in Hermitage's single hop series, and this was my least favorite. I liked the smoky flavor that surprised me, but was off put by the grain bill, which made it too thick for an IPA. Then again, maybe I'm just too accustomed to the soapy, pungent hop regimen that the west coast has made famous. A good experiment, but I would rather have a more balanced hop mixture. I guess Columbus hops aren't my favorite.
★
886 characters
Columbus (Single Hop Series) from Hermitage Brewing
-
out of
100
based on
9
ratings.