Dismiss Notice
Dismiss Notice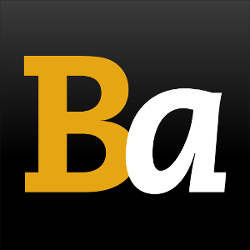 Join Our Email List →
And we'll send you the latest updates and offers from BeerAdvocate, because knowing is half the battle.
Dismiss Notice
Uncle Krunkle's Dunkelweizen
- Cellar Brewing Company
Reviews: 3 | Hads: 14
Reviews by GRPunk:

2.97
/5
rDev
-6.3%
look: 3 | smell: 3.5 | taste: 3 | feel: 2.5 | overall: 2.5
Bottle poured into a weizen glass.
A- The up side...it had a murky, brown body that clouded up nicely after a yeast swirl and addition. Some light sticky spots were left on the glass. The down side...there was no head to speak of, even with a fairly aggressive pour.
S- Nice, rich aroma. Scents of dark bread, lighter banana, and still lighter spice. There was a hint of tobacco smoke as it warmed a bit.
T- There's a good, bready flavor as a base and some nice, spicy qualities. I was a little taken aback by a touch of smoke toward the finish.
M- The body could be pretty good. I like the viscosity and overall chewy nature. However, it was terribly undercarbonated and came off as a bit too flat.
O- I'm a little disappointed in this beer. It's seriously undercarbonated and has that weird smoky flavor. My appearance and taste scores are just eeking out the "average" score. The dunkelweizen is seriously under-represented in my book. I especially love it as a fall beer. This is a bit of a missed opportunity for me.
★
1,036 characters
More User Reviews:

3.2
/5
rDev
+0.9%
look: 3.5 | smell: 3.5 | taste: 3.25 | feel: 2.5 | overall: 3
I guess this is the same beer that the brewery simply lists as "Dunkelweizen."
The reddish-brown color is on par for the style, thickly clouded and completely opaque. The tan head peaks at just more than half a finger and fades with time, leaving a thick enough layer on top with a mix of spots and patches.
Sweetness comes off up front, burnt toffee and tangy fruits with a sugary quality, and it's close to too much. Fortunately, that gives way to more favorable notes of toast, crust, caramel, and the much needed banana and clove notes, though the clove comes off a little light. I like the smokiness that develops slowly in the back.
The taste follows suit but loses strength. Toast and smoke come through, and banana and clove as well, but more weakly.
While softly crisp and even a little smooth, the impression after two beers from this brewery is that they have carbonation issues (whether intentional or not) and that the brewer/s may not be as skilled as they need to be in developing a beer's body. This, like my first, is too light and thin.
★
1,055 characters


3.11
/5
rDev
-1.9%
look: 3.5 | smell: 3.75 | taste: 3 | feel: 2.5 | overall: 2.75
I picked up a bottle of Cellar Brewing Company's Uncle Krunkle's Dunkelweizen last week for $1.89 at The Lager Mill. It's been a while since I've had a Dunkelweizen and I'm interested to see how this one turns out, so lets see how it goes. No visible bottling date. Poured from a brown 12oz bottle into a imperial pint glass.
A- The label looks ok, but it's a little weird looking and I think it's a little eye catching. It poured a slightly darker brown color that took on more of a ruby and crimson hue when held to the light with a fingers wroth of tan head that quickly died down to a thin ring that eventually faded away and it left some spotty lacing behind. This was a nice looking beer but I wish it had a little more head.
S- The aroma starts off with a higher amount of medium sweetness that is almost on the border of being highly sweet and it's followed by the malts being the first to show up and they impart some toasted, lightly roasted, dark wheat, dark bread, sweet malt, and caramel like aromas. Up next comes a light creamy aroma that's followed by the yeast that imparts that signature banana like aroma with a little bit of spices and it seems to work nicely with the malts. This beer had a pretty nice aroma and I thought it was true to style.
T- The taste seems to be similar to the aroma, but it's lighter and watery, it starts off with a medium amount of sweetness followed by the malts being the first to show up and they impart the same malty aspects that they did in the aroma with no single aspect seeming to stick out the most. Up next comes the yeast which is lighter than it was in the aroma and imparts a light amount of banana and spices. On the finish there's pretty much no bitterness with a watery wheat and banana like aftertaste that quickly disappears. This an ok tasting beer, but it tasted like a really watered down version of the aroma.
M- Smooth, clean, not too crisp, watery, on the lighter side of being medium bodied with a lower amount of carbonation. This beer didn't have the best mouthfeel, it needed more carbonation with a thicker and chewier body, the mouthfeel wasn't true to style.
Overall I didn't think was a good beer and I thought it was below average example of a Dunkelweizen, the aroma had me thinking this beer might turn out to be pretty good, but it started to go downhill after that and it hit it's biggest low point in the mouthfeel. This beer didn't have the best drinkability, it was smooth, clean, not too crisp, watery, not too filling and the taste didn't do a good job of holding my attention and i found myself quickly getting bored with it, one is more than enough for me, I wouldn't want to drink another one in a row. What I like the most about this beer was the aroma and appearance, they were both nice, but I thought the aroma was the truest to style. What I liked the least about this beer was the mouthfeel, it didn't work well with this beer and it wasn't true to style, it was the low point of this beer. I wouldn't buy this beer again and I wouldn't recommend it either, it's just not a memorable beer. All in all I wasn't impressed with this beer, It just lacked a good amount of aspects that I look for in a good Dunkelweizen and it just left me wanting more. This isn't my favorite beer from this Brewery and it's one of my least favorite of the style. I'm not sold on this brewery since I only enjoyed one out of their four newly bottled beers. I appreciate the effort since I like to see more brewery's make this style, but this one didn't do it for me, better luck next time guys.
★
3,578 characters

3.41
/5
rDev
+7.6%
look: 3.25 | smell: 3.5 | taste: 3.5 | feel: 3.25 | overall: 3.25

3.71
/5
rDev
+17%
look: 3.75 | smell: 4 | taste: 3.5 | feel: 3.75 | overall: 3.75
3.38
/5
rDev
+6.6%
look: 3.25 | smell: 3.25 | taste: 3.5 | feel: 3.5 | overall: 3.25

Uncle Krunkle's Dunkelweizen from Cellar Brewing Company
-
out of
100
based on
3
ratings.