Dismiss Notice
Dismiss Notice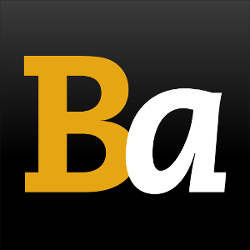 Join Our Email List →
And we'll send you the latest updates and offers from BeerAdvocate, because knowing is half the battle.
Dismiss Notice
Nelson The Impaler
- Iron Fist Brewing Company
| | |
| --- | --- |
| Educational use only; do not reuse. | |
Reviews: 14 | Hads: 90

3.45
/5
rDev
-7.8%
look: 3.5 | smell: 3.5 | taste: 3.5 | feel: 3.5 | overall: 3.25
A standard bomber from Costco vs. the typical 750 from Iron Fist. Poured into a tulip showing a hazed light yellow/green with more of a golden orange in the light. Half inch of cap offered decent retention. Very witbieresque in appearance.
Notable nelson hop profile on the aroma yet with some wheat twang, touch of grapefruit rind. Clean aroma with no maltiness to confuse the palate. Taste follows given the lightness of the delivery. Spritzy carbonation and a bit more citrus on the finish, though more muddled lemon than grapefruit now. Light bitterness works with the pale malts but the finish is a bit hollow and brief.
Overall an interesting take but I find this a bit too dry to engage. There is some yeast notes with warming but a hop profile alone, particularly a mild one, does not make a beer.
★
818 characters
4.09
/5
rDev
+9.4%
look: 3.75 | smell: 4 | taste: 4.25 | feel: 4 | overall: 4
Almost like a saison in character and taste. Not at all what I was expecting but it is very satisfying and style bending. Approach this one with no pre-conceived notions and you will enjoy it.
★
192 characters
3.81
/5
rDev
+1.9%
look: 3.75 | smell: 4 | taste: 3.75 | feel: 3.75 | overall: 3.75
Surprisingly bitter. Tons of yeast with a Belgian flavor profile. Nelson dominates the aroma. Grapefruit and white wine lead to a dry finish. A unique take. The only Pale Ale I've had that was remotely similar was Moa Pale Ale from New Zealand that was also bottle conditioned and featured NZ hops.
★
298 characters

3.77
/5
rDev
+0.8%
look: 4 | smell: 3.75 | taste: 3.75 | feel: 3.75 | overall: 3.75
This was an interesting APA to me as it tasted to me more like a lager or specifically a Pils. Maybe it was an off bottle, who knows. Poured a rather clear golden color, again, nearly a Pilsner. Not much in the smell from my two different glasses (got a 22oz bottle) but nothing off putting at all. Taste is crisp when it hits the tongue but runs smooth down the back and I'll tell you what I like it. Finishes well and light, not bitter or sweet, doesn't linger heavy but is always there. Overall I'd say this is almost a Pilsner APA hybrid of some sort and is very tasty, almost sessionable. Listed as an APA I'd like a little more body to it and a bit more hop presence. If it says all this on the bottle, I didn't read it ok, too lazy and I didn't want to use it as a guide, you can read that yourself.
★
806 characters

3.28
/5
rDev
-12.3%
look: 4 | smell: 4 | taste: 3 | feel: 3.25 | overall: 2.75
Extremely light body. Pale golden color with a fine, lacy foam. Pleasant flowery aroma with a whiff of not-unpleasant skunk and plenty of grapefruit.
This is so trifingly light and yet so bitter. It's like no Pale Ale I've ever encountered, but who's a slave to style? So sharp it's almost sour. I keep getting a brettanomyces flavor and a seriously dry finish, like a Belgian yeast got mixed up here.
Quite bitter aftertaste that lingers too long. Needs the Trader Joe's golden bock for a mixer to mellow this out. It's just so dry and thin. From the 22 oz bottle purchased at Stump's Market in Point Loma.
★
609 characters

4.04
/5
rDev
+8%
look: 4 | smell: 4.25 | taste: 4 | feel: 3.75 | overall: 4
Poured into a Seattle Beer Week pint glass. Pours a hazy light straw amber with gold highlights and a half finger white head with good retention and lots of lacing. Nice aroma of citrus and apple family fruit, citrus and grassy hops, grapefruit. Interesting. Flavor is biscuit malt, slightly sweet orange and lemon citrus, grapefruit finishing with fairly intense grapefruit rind and resiny hop bitterness that is much drier. Medium bodied with bright carbonation. Quite flavorful for a pale ale. I wanted to favor the fruity Nelson hop flavors a bit longer, finding the finish a bit abrupt, but I did like both phases of flavor. A well done and tasty pale ale. Not one of my go-to styles, but ales like this could change my habits.
★
732 characters

3.9
/5
rDev
+4.3%
look: 4 | smell: 4 | taste: 4 | feel: 4 | overall: 3.5
12 ounce bottle into pint glass, no bottle dating. Pours lightly hazy/cloudy golden straw color with a 2 finger dense and rocky white head with great retention, that reduces to a nice cap that lingers. Nice soapy lacing clings down the glass, with a good amount of streaming carbonation retaining the head. Aromas of lemon, orange zest, pear, apple, white grape, peppercorn, cracker, bread, herbal, straw, grass, and herbal/yeast earthiness. Very nice aromas with good complexity of bright citrus/fruity hops and light-moderate pale malt balance; with good strength. Taste of lemon, orange zest, pear, apple, white grape, peppercorn, cracker, bread, herbal, straw, grass, and herbal/yeast earthiness. Good amount of peppery bitterness on the finish; with lingering notes of lemon, orange zest, pear, apple, white grape, peppercorn, cracker, bread, and herbal/yeast earthiness on the finish for a good bit. Very nice complexity and robustness of bright citrus/fruity hops and light-moderate pale malt balance; with a nice malt/bitterness balance and zero cloying flavors after the finish. Medium carbonation and body; with a very smooth, crisp, and lightly sticky mouthfeel that is nice. Alcohol is very well hidden with minimal warming present after the finish as expected of 5%. Overall this is a very nice pale ale style. All around good complexity and robustness of bright citrus/fruity hops and light-moderate pale malt balance; and very smooth and crisp to drink. A very enjoyable offering.
★
1,495 characters
4.01
/5
rDev
+7.2%
look: 4 | smell: 3.5 | taste: 4.25 | feel: 4.25 | overall: 4
Sampled on tap at Domminicks in OS. Pours PE yellow and slightly cloudy with a finger of head that dissapates after a few sips into fine lacing. Nose is very subtle with just a hint of lemongrass and wheat. While I don't know the yeast used, the flavor strongly brings BE yeast strains to mind. A bit of farmhouse funk nicely balanced by clean hop flavors. Finding myself liking it more as I get deeper into the glass. Finish is very clean on the palate. Pairs extremely well with a Cesar salad.
★
502 characters
3.7
/5
rDev
-1.1%
look: 3.5 | smell: 3.5 | taste: 3.75 | feel: 4 | overall: 3.75
Bottle > Pint Glass
A - Hazy almost neon yellow with a finger of foamy white head, thick lacing.
S - Fresh grass, grains, lemon peel, cracker malt
T - Nice lemon flavor, floral and grassy as well, finishes clean with the malt coming through.
M - Clean and light. Good carbonation.
O - Good and highly drinkable beer. Not mind-blowing but certainly refreshing.
★
363 characters

3.54
/5
rDev
-5.3%
look: 3.75 | smell: 3.5 | taste: 3.5 | feel: 3.75 | overall: 3.5
12oz bottle form the 4-Pack
Notes form 04/25/2014 – FW Nonic style glass
A: Goldenrod body with a yeasty haze. Has some orange tones to it when held up to the light. Thin layer of paper white foam settles out to a thin rim leaving some light drapes of lace sticking to the glass.
S: Smells of sourdough bread, grains, and some musky Belgian yeast traits. I get coriander, lemon peel, and white wine grape, with a touch of earthy minerals. Okay smell. Fairly yeasty to me and more so a Belgian pale.
T: Taste is light and dry with lots of grassy earth notes. The Belgian yeast presents fairly strong in the flavor as well with coriander, peppercorn, and hints of clove. Subtle bits of white grape, lemon, and grapefruit manifest with a moderate to upper level of drying bitterness. Bread is the sourdough kind with a soft honey sweetness. The phenols give a touch of sharpness enhancing some alcohol notes there. This is an okay brew but it's not really gelling for me.
M: Moderate filling body with a even strength of carbonation giving a nice spritz. Decent tug of bitterness washes up to a drying finish. Fairly crisp and clean in the end.
D: Make no mistake, this is a BPA utilizing the house Belgian Yeast strain. Not bad but doesn't quite work for me with the Nelson hops and Belgo style combo. One of those things that looked great on paper I guess. I think the yeast would need to be dialed back a bit and hops kicked up a notch but what do I know. My wife is a fan if that is an inclination to anything but I couldn't give a strong recommendation for this one.
★
1,584 characters

3.88
/5
rDev
+3.7%
look: 4 | smell: 4 | taste: 3.75 | feel: 3.75 | overall: 4
Pours the same color as an adjunct lager from the bottle, pale straw, yellow. Stirring up the yeast adds a finger high frothy white head and a solid haze. Good lacing and retention.
White grapes, floral with some citrus zest, lemon and grassy notes. Yeast adds some bread dough and pepper. Very floral and bright aroma.
Pale straw and thin malt with some bread dough and Belgian spice flavors of pepper and clove from the yeast. Hops add a more muted white grape and citrus zest flavor than in the nose but overall very consistent. Balancing bitterness on the finish.
Moderate body that could use a bit more carbonation to liven up the floral and bright qualities of this beer. No alcohol presence and very drinkable.
A fine beer showcasing the Nelson hops, Belgian yeast adds a unique quality in the blending of spice flavors. A bit more of the bright hop flavors and carbonation would definitely push this one over the top.
★
929 characters

3.95
/5
rDev
+5.6%
look: 3.75 | smell: 4.25 | taste: 3.75 | feel: 4 | overall: 4
Poured from a 12 oz bottle into a silly Samuel Adams tulip-pint glass. Moderate hand. No date on the label. This one reports 5.0% ABV.
A: Fairly clear, pale golden yellow-green. 1 finger of foamy, white head with good retention. Light lacing.
S: Fruity hop aroma with white grape character. Lemon. Pear. Faint grapefruit. Floral notes. Pepper. Reminiscent of white wine varietals. Nice.
T: Good, firm bitterness with a floral character initially and throughout. Light malt notes, grass, make a fleeting appearance, but are dominated. Dry finish. No alcohol presence.
M: Moderate carbonation with a light body makes for a satisfying gulper.
O: Very nice showcase for the Nelson Sauvin hop - smells great. Some of that is lost in the flavor, but overall this drinks well. Great session beer and would be very refreshing in warmer weather.
Prost!
★
854 characters
3.53
/5
rDev
-5.6%
look: 4 | smell: 3.5 | taste: 3.5 | feel: 3.5 | overall: 3.5
Came out a yellowish beer with a good amount of clarity for how malty the taste was (not so much appearance) and the use of nelson hops which seem to usually impart a cloudier brew. Aroma was mildly citrusy, I thought it was gonna make a stronger impression on my nasal cavity, as it was described as nelson w/ citra, but here the citrus was present, but mild.
Taste, I guess for this being a pale ale, versus an india pale ale, the soft touches with the hops, citrus and carbonation make a little sense. For my preference, I would have preferred more carbonation. I wanted the funkiness of the nelson hop to be more pronounced, I wanted a bigger citra contribution. Its like everything was good in this beer, but it was just like that little bit of KFC gravy they gave Cartman at the methadone like clinic to hold him over from going into withdrawals. You want more. More citra, more nelson, more hop bite. Just more. Take the same recipe, up it by 25% in the hop department. It came off as a little too malty, so maybe if they cut back a little bit in that department, I'd get a little more of what I'm looking for from those two of my favorite hops.
Overall, a good beer, but one that could be excellent with a few tweaks and no new ingredients. Just an increase/decrease in what is already there.
★
1,303 characters

3.8
/5
rDev
+1.6%
look: 3.5 | smell: 3.5 | taste: 4 | feel: 3.5 | overall: 4
On tap at Barbara's At The Brewery in Los Angeles, CA.
Pours a clear yellow with a foamy off-white head that settles to a film on top of the beer. Foamy rings of lace line the glass on the drink down. Smell is of malt, citrus fruit, and citrus zest. Taste is much the same with a honey and grapefruit finish. There is a mild hop bitterness on the palate with each sip. This beer has a lower level of carbonation with a slightly crisp mouthfeel. Overall, this is a good beer that tasty and easy to drink.
★
506 characters
Nelson The Impaler from Iron Fist Brewing Company
84
out of
100
based on
14
ratings.