Dismiss Notice
Get 12 monthly issues of BeerAdvocate magazine and save $5 when you select "auto-renew."

Subscribe now →
Dismiss Notice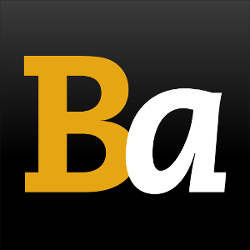 Join our email list →

And we'll send you the latest updates and offers from BeerAdvocate, because knowing is half the battle.
Haute Dish
Reviews: 6 | Visits: 14
Reviews by oner0002:

4.53
/5
rDev
+5.8%
vibe: 4 | quality: 5 | service: 4.5 | selection: 4 | food: 5
I finally got down to Haute Dish this past week and was duly (duely?) impressed. I knew Landon from before the Colonel Mustard days and knew he could cook, but he out-did himself here. Wierd combinations that work and using top-notch ingredients in old school dishes like tater-tot hot dish. I still kinda broke so I only had the cuban sandwich, but the pork was great, pickles great and the bread, oh the bread!
But wait this is a beer site, so I'll report. There is some sort of beer conspiracy going on in the cities. I go to Bulldog and Haute Dish and Groveland and ... and see the same Belgian beers. Rodenbach Grand Cru, St. Bernardus Abt, Blanche de Bruxelles etc. I'm not complaining, just sayin' a bit more variety of Belgians around town would be nice. There were Founders and Surly and the rest too.
It is a good selection for a place that has food this good. I've also heard thru the grape-vine that they do quite a few special taps and cask beers once in a while. Also, I saw a super beer dinner coming up with brewers from Bells and other places showing their beers with Landon's food pairings. $100 was too rich for me, but it sounded like fun.
Save up your $$ for a great 3 course meal and enjoy! You can read plenty of reviews around of the food. Like this one (heavytable.com/duck-in-a-can-at-haute-dish/). But a few Abt 12's with your duck-in-a-can? Holy crap, you won't have to eat for 3 days!
★
1,417 characters
More User Reviews:




4.43
/5
rDev
+3.5%
vibe: 4.5 | quality: 4.5 | service: 4.5 | selection: 4 | food: 5
I tend to think of HauteDish as a food destination with great beer, rather than a beer destination with great food. That's not a knock on the beer selection, but an affirmation of chef Landon Schoenefeld's excellence. The food really is the star here.
The beer selection is usually quite good, with a wide variety of styles represented, and often features something exclusive.
It can get a little expensive, but it's often worth the cost. On the other hand, the [$10 burger + beer] during happy hour might be the best deal in town.
★
533 characters

3.85
/5
rDev
-10%
vibe: 4.5 | quality: 4 | service: 3 | selection: 4 | food: 4.5
This is a pretty swanky place. I really like the vibe of it. Nice wood decor, a couple of discrete televisions, nice artwork. All in all a nicely laid out bar and restaurant. Their beer selection is quite nice with a lot of emphasis placed on Surly and other regional beers on their tap list. The food is great. Their Saturday brunch is definitely a high point. On the whole, it's a good place, but I have a couple of complaints. The first is that the service can be slow, even when it's not busy. I got shorted about an inch from the top of my beer, which is not good. Finally, the bartender, in talking with one of the waitresses, made jokes involving inappropriate language last time I was there, which is unacceptable. Even so, it is a good place for beer and brunch. $6 a beer. About $11-14 for a meal.
★
807 characters
4.2
/5
rDev
-1.9%
vibe: 4 | quality: 4.5 | service: 4 | selection: 4 | food: 4.5
I found this place on Beerfly and based on the reviews here and on Yelp, I knew I had to check it out.
There is a hostess station directly ahead of where you enter. There is a small lounge area with couches off to your right.
The long bar runs along the right and there is a dining are opposite the bar and more dining in the backroom. The place is long and narrow and is more spacious than it appears at first glance. Lots of dark wood and cool curved ceilings add to the vibe.
The beer selection is very good. They have about 12 taps and about half are rotating seasonal offerings. There are local selections like Surly, Shells Rush River and Flat Earth. I was happy to see Matilda on tap as that beer goes great with a lot of their food offerings. They offer another 14 regular bottles with about 8 being craft and then 12 large craft (import and domestic) bottles. Good wine and sprits selection. I like the emphasis on bourbons.
we sat at the bar on a busy Saturday and received good service from the bartenders. One of them took care of my drinks and the other brought out the food and explained the ingredients. Nice one-two punch that added to the enjoyment.
The food was very good. They take some old favorite dishes and push the envelope with good results. Note that they will not make any substitutions or changes, which can be hard for someone with any food allergies.
We were very satisfied with fun atmosphere, good food, friendly service and decent beer. I will have no problems returning for another visit.
★
1,532 characters
4.7
/5
rDev
+9.8%
vibe: 4.5 | quality: 5 | service: 5 | selection: 4 | food: 5
Looking for a restaurant with a good steak and a good selection of craft taps, I was encouraged to hit this place. Tim, one of the owners in fact, is the one who encouraged me to come try this place. I'm very glad he did.
The decor is old world brick and wood charming. I was there on a Wednesday and the tables were packed but I got a seat at the bar, which I had intended to do since I can get the full dinner menu there. There were two flat screen TVs over the bar, but neither were on (given that it was dinner time and this is essentially a restaurant).
The two bartenders were very friendly, knowledgeable about the beer and the food, and were continuously (but not obnoxiously) checking in on me. Tim brought me my super-delicious and large portioned ribeye with potatoes (cooked in duck fat) and a side of bone marrow --- out of this world delicious. The entree and sides were actually too much food for me. Could easily be shared between two people.
I had a Founders Centennial Ale while I perused my menu and a Surly Furious with my dinner. The real treat was the Big Sky Oak Bourbon Barrel-Aged Ivan the Terrible I had for dessert. They had about a dozen taps, with three of them Summit --- which I assume is for the Twins crowd, but for me is overkill on only a decent brewery.
The steak and potatoes was $28, which is just a bit pricey. With no appetizer or salad, the entree with three beers plus tip came to $64 and change.
I will definitely return to see what Tim and the rest have on tap and on the menu.
★
1,526 characters

4.22
/5
rDev
-1.4%
vibe: 4.5 | quality: 4 | service: 4.5 | selection: 4 | food: 4.5
Been waiting a while to review this place. Stopped in before a Twins game earlier in the summer. Only a couple of blocks from the stadium and light rail. The inside is gorgeous. Classic feel and quite upscale looking. Darker colors and lighting with a large bar and plenty of restaurant seating. Some good quality beers on tap and more available in the bottle. Had a Centennial IPA and a Brother Thelonious on tap. They also have some nice special event tappings on occasion as well. Didn't have the food, but it looked amazing and I've heard good things from others. Nice happy hour prices and regular prices seemed to be run of the mill. I will definitely stop in again.
Edit:
Finally ate here and the food was superb. The steak and potatoes was my favorite, but it was neither of those two things that did it for me. It was the marrow and toast that was godly and came with the dish. Sweetbreads were great as was the haute pocket. Great dining experience!
★
961 characters
Haute Dish in Minneapolis, MN
-
out of
100
based on
6
ratings.