Dismiss Notice
Get 12 monthly issues of BeerAdvocate magazine and save $5 when you select "auto-renew."

Subscribe now →
Dismiss Notice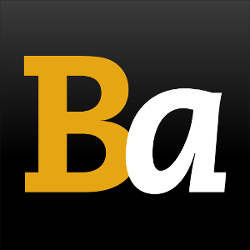 Join our email list →

And we'll send you the latest updates and offers from BeerAdvocate, because knowing is half the battle.
Whole Foods Market - Coddingtown
Reviews: 9 | Visits: 16
4.03
/5
rDev
-5.8%
vibe: 3 | quality: 4.5 | service: 3.5 | selection: 4.5 | food: 3.75
Wide range of American and European beers on tap, always something new to try. You can also grab a bottle from the refrigerator shelves and have them open it for $1 "corkage". Good snacks and food as well.
★
209 characters

4.65
/5
rDev
+8.6%
When visiting the wine country, we stay near this particular WF's all the time, but for some resason we've never been by.
Had heard good things about this place, and as it was just up the road from our hotel, we stopped by for a dessert pick-up (for the GF) and a bottle of pliny for me (if available) after an afternoon wine event in St. Helena. To say I was impressed by our visit would be an understatement.
This has to be one of the bigger WF's I've ever come across, if not thee largest. The store is particularly well appointed, and it took a while to walk around and take it all in. When we finally got over to the beer section (a sizeable bottle selection array, almost entirely laid out in a cold box format), I was impressed by the size of the selection. They had a considerable selection of local and regional options, with a nice selectin of Belgium stuff as well. There were some RR beers on the shelf as well, but no pliny (which I had heard was typical - was told they keep it in the back and that you have to ask for it), so I asked the very friendly and helpful young lady stocking the cold box if they had any pliny. Her response was music to my ears: "yes of course... would you like a couple of bottles?" In addition to the outstanding bottled beer selection, this particular WF's had something I've never seen before. Plenty of WF's I've visited have a cafe area with a nice selection of craft beer, but this place had a seperate "taphouse" enclosure set inside the store. It was literally a small craft beer bar within the store itself, with a small bar area and then some tables and chairs where you could order appetizers and beer. If memory serves, there were even a couple of TV's over the bar, showing football on this particular Saturday night. Tap selection was pretty impressive; there were 12 beers on tap, and the list included things like Delerium Tremens, Malheur 12, Speedway and FW Union Jack. Pretty impressive I thought.
Not much more to tell about our experience, except that the equally friendly checker was wearing a Toronado shirt when we left, and obviously had been to the Toronado and knew something about the place (speculating as to why the bartenders there always seem to be so "cranky.").
Friendly, knowledgeable staff; excellent beer selection; great little craft bar/taproom; and the usual outstanding selection of grocery items. Works for me. The GF summed it up best upon our leaving... "the hell with Trader Joe's; this is where I want us to come from now on when we're buying snacks for the hotel room." Who am I to disagree?
★
2,602 characters
4.2
/5
rDev
-1.9%
vibe: 3.75 | quality: 4.5 | service: 4 | selection: 4.5 | food: 3.5
Regarding the beer selection:
The chilled beers are varied and plentiful. Each of the beers' slots are tagged with the ABV and style/flavor profiles, along with the price. They usually have a strong showing for Mikkeller, and The Bruery. German, Belgian, ciders, and craft beers are all well represented.
Regarding the tap room:
So how to you differentiate yourself in a county that has tap rooms like Russian River Brewing Co. and Bear Republic? Serve the uncommon and do it in the middle of a grocery store. This is one of the very few places in Sonoma County where you can get usually get international beers on tap, and I believe that it's the only one in Santa Rosa. The tap room is nestled between the chilled beer section of the store, and the homebrewing supplies. I'm told that you can get grab a beer from the chilled section just outside the room and bring it in to enjoy on the spot, but I've always been satisfied with the selections on tap.
You can get food from the massive deli and hot-food section of the store to enjoy in the room, you can also get things like fish-and-chips, which are made to order.
Regarding the homebrew supplies:
I've not looked extensively at the supplies, but there are whole grains available and a milling station, brew kettles and starter kits, empty bottles and refrigerated yeasts (in the chilled beer section).
★
1,360 characters

4.35
/5
rDev
+1.6%
vibe: 4 | quality: 4.25 | service: 4.5 | selection: 4.5 | food: 4.25
I have been to many Whole Foods across the country while beer traveling. This location is up there with the best of them. We stopped in on a journey from Santa Rosa to Lagunitas on a Sunday afternoon.
Great layout and great selection. Lots of local and regional choices. Great for stocking up if you are local (or need some beer for your hotel room) or for grabbing some good stuff to bring home. The selection was so good here we did not need to buy bottles anywhere else on our trip.
The guy from the beer and cheese counter who helped us was very well informed, and able to make great suggestions for which "new to us" breweries and beers to choose from the long list. He also clued us in to ask at the cheese counter for bottles of Blind Pig and Pliny the Elder to buy. They do not keep them on the floor.
WF sushi is always very good but the rolls we had here from the sushi counter were really great.
HV
★
913 characters
4
/5
rDev
-6.5%
vibe: 3.5 | quality: 4 | service: 4 | selection: 4 | food: 4.5
A surprisingly really cool place that exceeded my expectations. A special trip to see what the tap room would be like. About 10 taps on, and a big enough area that suddenly got buzy late afternoon when everyone off work. Manager put on a one year aged Lenny rye that he held back, as well as 2011 North Coast imperial stout. The best beer on this trip was a pint of a Bear DIPA harvest. Everything served at appropriate carbonation and though a tad cold, a reasonable temperature to just wait out. Cheap pints, they have some happy hours as well. The bottle selection was very good, with some harder to get stuff in the US craft cooler, not found at the Bottle Shop. Friendly and polite people, a good service and lighting. What's not to like?
★
743 characters

4.05
/5
rDev
-5.4%
vibe: 4.5 | quality: 4 | service: 4 | selection: 4 | food: 4
This is the best Whole Foods I have ever beer in on every level. It is huge, clean, well-stocked and generally wonderful. From a beer point of view, it has all the normal stuff a well-stocked Whole Foods beer aisle should have in the area, but more so. It is longer and deeper than the selection at the other Whole Foods in Santa Rosa or others in the area, such as the Napa one.
What really sets this apart, however, is that it has a well-supplied tap room, with a bunch of taps and maybe 20 seats right in the middle of the store, and a small but very credible homebrew supply section, including bulk grains and a good selection of equipment.
The staff is extremely friendly and even the cashiers seem knowledgeable and enthusiastic about beer.
★
748 characters
4.8
/5
rDev
+12.1%
vibe: 4.5 | quality: 5 | service: 5 | selection: 4.5
If only all groceries stores were set up like the Coddingtown Whole Foods. I have stopped in a few times over the past few months to buy beer for myself or trades, but today I actually took the time to sit at the Tap Room and order a beer. The Tap Room is located on the right hand side and is conveniently next to their beer coolers which have a nice selection of local and Belgian beers.
The Tap Room is modeled to look like a wooden shack. There is a bar that seats 8 and 3 tables. There are also two flatscreens showing sports. The back wall is stacked with all kinds of different glassware from numerous breweries. They sell the glassware to go.
They have roughly 20 taps. The beers are listed on the left hand side of the wall. When I was there they had a nice selection of locals (Moonlight Death and Taxes; 3rd Street India Red; Lagunitas Hop Stoopid & Gnarleywine; Iron Springs Black Magic Rye). The also were pouring Sierra Nevad/DFH Life and Limb; a few from Grand Teton; and Pretty Things Jack D'Or. They also had St. Bernardus Abt 12 and a beer from De La Senne. I ordered the Jack D'Or and it came in a Lost Abbey chalice. I liked the glass so much I bought one for $7.95. My server told me you can also drink beer purchased from the store if you pay a $1.00 corkage. Draft beers seemed to be priced between $5 to $7 a glass.
Besides the beer, you can also order food from the prepared food section of the store. If wine is your thing, they have a few by the glass selections.
This store is also selling homebrew supplies and equipment. While I was there a guy came in to buy some yeast for a homebrew.
My server was very friendly and the staff were definitely knowledgeable about beer.
This is definitely worth a stop for those doing the Sonoma County beer crawl due to the nice selection of beer to go and the Tap Room.
★
1,844 characters

4.15
/5
rDev
-3%
vibe: 4 | quality: 4.5 | service: 4 | selection: 4 | food: 4
This review is specifically for the Tap Room bar inside of the whole foods.
Visited on the day of the review. Maybe 8-10 bar stools infront of the bar, plus 4 or 5 picnic tables behind. I got there early, so seating was easy. But I can see this filling up quickly later in the day.
They had probably 10 beers on tap. The taps rotate, and they were just getting ready to throw a Hofbrau beer on tap. Mainly CA beers from both near and far. Quite a few norcal brews, stone Belgo old guardian, lips of faith and some other stuff. Tons of glasswear, and if the beer or brewer has a logo'd glass, you will be served the correct beer in the correct glass. From the authentic logo'd 1L Hofbrau mugs, to belgian stemmed glassware. Very cool.
The server was very nice, but not the most knowledgable about all the beers offered. She was pregnant (AND HOW) so she probably hadn't been drinking for the last 8.9 months, but still would have been nice to have someone with a little knowledge. But she was nice, and service was good. Very generous tasters. American Homebrewer's Association (of which I am a member) discount which gives happy hour prices any time, cool! Selection was good, especially for the rare ones you can occasionally see.
Menu of 5 items which come straight to the Tap Room. But if you want something else, you can get anything else from the Whole Foods store and bring it in. Overall definitely worth the stop, and only a few minutes from the 101.
★
1,463 characters

3.96
/5
rDev
-7.5%
vibe: 3.5 | quality: 4.5 | service: 3 | selection: 4.5
This Whole Foods just opened in Coddingtown. It has, overall, a very good selection of beers, including macro domestic beers, imports both basic and common and rare and excellent, as well as a very good selection of craft beers. The craft beers are generally those available around here, including the bigger, mostly western-US craft beers with a strong emphasis on local beers form Sonoma, Marin, Napa, and Mendocino Counties. Prices are good and they have a section of single 12oz bottles of pretty much everything that they have in 12 oz.
Even better, it has a tap room with, it looks like, 10 taps with good-quality beers, including beers hard to find on tap. These include local standards like Moonlight Death and Taxes, plus St. Bernadus Abt 12, Weihenstephaner beer (it looked like the "Original" helles), and local and other craft beers. For a grocery store, atmosphere is good but one time I went in there right at 5, the tap room was groaning with people spilling out of it.
★
986 characters
Whole Foods Market - Coddingtown in Santa Rosa, CA
-
out of
100
based on
9
ratings.