Dismiss Notice
Dismiss Notice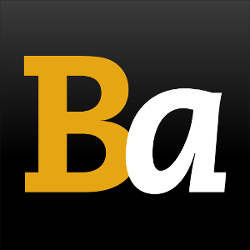 Join Our Email List →
And we'll send you the latest updates and offers from BeerAdvocate, because knowing is half the battle.
Dismiss Notice
Honey Ginger Lime
- Cascade Brewing / Raccoon Lodge & Brewpub
Reviews: 15 | Hads: 158

4.37
/5
rDev
+4.8%
look: 4 | smell: 4.5 | taste: 4.5 | feel: 3.5 | overall: 4.5
On tap for the 2012 Peter Reeves Memorial Sourfest at Churchill's Pub & Grille in San Marcos, CA.
Pours a hazy orange with a foamy off-white head that settles to wisps of film on top of the beer. Thick foamy rings of lace line the glass on the drink down. Smell is slightly sour and tart and sure enough smells like honey, ginger, and lime. Taste is much the same with only a slight sourness. This beer has a lower level of carbonation with a slightly crisp mouthfeel. Overall, this is a very good beer that is super tasty and easy to drink.
★
545 characters

3.68
/5
rDev
-11.8%
look: 4 | smell: 3.5 | taste: 3.5 | feel: 4 | overall: 4
On-tap at Beachwood BBQ
A: The beer pours a pale golden color with a minimal white head.
S: Just a huge ginger aroma to this one. The lime is almost as strong. There are also some different herbal notes such as basil and mint. A mild vanilla and oak note with light lemon zest.
T: The flavor is almost all ginger. A decent sweetness of honey with some strong lemon and lime notes coming through as well. There is a mild mint and just a very herbal flavor. It's only slightly tart.
M: The body is medium with low to medium carbonation.
O: This beer was sort of strange. It definitely tastes like all the things in the name, which is sort of impressive.
★
656 characters
4.25
/5
rDev
+1.9%
look: 4 | smell: 4 | taste: 4.5 | feel: 4.5 | overall: 4
On-tap at Beachwood I,
A: Pours a clear goldenrod with some good lace, light white head.
S: Full ginger which dominates the nose. Pie crust and some Key lime.
T: Sweet Meyer lemon, lemongrass, there is an Thai spice flair to this. Ginger undercurrent, with some pastry like notes, but not a dessert beer.
M: Light-bodied, crisp, very smooth and refreshing.
O: This was a delight to drink and would certainly be a great summer choice if available.
★
461 characters
4.3
/5
rDev
+3.1%
look: 4 | smell: 4 | taste: 4.5 | feel: 4 | overall: 4.5
Had on-tap at the taproom in Portland, OR.
Pours a deep golden colour with solid hazing. Weight is quite light, but it holds very fine carbonation. Head is a firm, consistent white that leaves some lace.
Nose is hugely prominent with ginger, leaving a spicy hot afterimage on the olfactory organs. There's some hint of peely lime coming through. It tastes very bright and very robust: it almost seems fake.
Light crisp entry gives ginger spice and a hint of light vinous characters. The ginger continues but the wine drops away, building up a candied sweetness on the mid palate, before a very dry and very crisp and sharp exit leaves a biting brusqueness, and some soda characters. Feel is sparkling and clear.
This is a really bright, refreshing and awesomely drinkable brew. I've never had a better ginger-spiced beer before. Great stuff.
★
845 characters

4.29
/5
rDev
+2.9%
look: 3.5 | smell: 4.5 | taste: 4.5 | feel: 4 | overall: 4
Talk about pleasant surprises... on tap at the Parkway Tavern today.
The beer pours a solid gold color with decent head retention and light lacing. The nose is exotic and attractive, showcasing considerable ginger, honey, lime and underlying sour. There's something of a spite and fresca aroma to this beer, but with the light sour acting as a counter component to the soda pop aroma. The flavor profile replicates the nose pretty closely, with the sour lime flavor buoying the honey and ginger very nicely. Mouthfeel is fairly light, with a spice filled, light sour finish. Alcohol is really a meaningless concept in this beer... I get no sense of what the abv. is. It could be anywhere from 5% to 8% or 9%, for all I can tell.
Another very nice beer from Cascade.... the only thing that would hold me back from drinking a bunch of this is the $8 per 10 ounce price tag for the beer. Otherwise, this is much too easy to take.
★
929 characters
4.3
/5
rDev
+3.1%
look: 4 | smell: 4 | taste: 4.5 | feel: 4 | overall: 4.5
A: Poured transparent and golden with a nice, fluffy white cap and moderate amount of lacing
S: Wow. big ginger and fresh limes all the way. A minor touch of honey and lactic sting
T: Big blend of ginger and lime coupled with a lacto stinging greet you but man is it soft and fresh. A little bit honey hits the palate leaving a unique sticky feel which really contrasts the sourness and zest of the ginger and lime. The finish is nice, crisp and down right tasty
M: Lighter to medium bodied, crisp, well carbonated
O: Magnificent.
★
536 characters

3.8
/5
rDev
-8.9%
look: 3.5 | smell: 3.5 | taste: 4 | feel: 3.5 | overall: 4
The bar I had this at listed it as "Ginger Lime Honey", but I doubt there are 2 brews from this brewery using those 3 ingredients. Served in tulip. Poured a hazy gold color with 1-1/2 inches of white head that had good retention and moderate lacing.
The aroma was good, it featured all 3 of the named flavors over a mild grain base. The flavors were pretty similar, the graininess of the malt showed through a bit better and for a more solid base for the featured flavors. Lime, Ginger, and Honey (I've met strippers with all three of those names, BTW) all had distinct roles, while melding together nicely.
The body was nice, crisp and dry, and evenly medium. Drinkability was good, I probably wouldn't have more than 2 in a row, but would have this beer multiple days in a row. Your opinion while depend on your taste for the 3 stars of the show. Overall, a very tasty brew from a brewery that's been hit-or-miss for me. A must try if you see it.
★
950 characters

4.22
/5
rDev
+1.2%
look: 3.5 | smell: 4 | taste: 4.5 | feel: 4.5 | overall: 4
On at The Barrel House.
A - Served a dark murky orange with a few white bubbles clinging to the edges that never really leave. Spots of laci g left on the glass.
S - Lots of ginger and lime. Margarita time?
T - Sweet honey, tart lime and some ginger on the finish. Very well balanced and all ingredients are present an in full effect.
D - Medium body, medium carbonation. Nice tartness with a sweeter ginger finish.
O - A very nice brew. Sweet and refreshing. Very easy to dink at 7.5.
★
494 characters

4.12
/5
rDev
-1.2%
look: 4 | smell: 4.5 | taste: 4 | feel: 4 | overall: 4
On tap at the Barrel House yesterday.
Light yellow with a thin, white heady with good retention and lacing. The nose is a blend of honey and ginger brightened up by fresh lime. Plenty of ginger is present. Some lactic sourness is present. Super simple but fantastic. The palate opens with a lime-infused ginger honey herbal tea. Bright, refreshing with honey sweetness in the back, this beer is medium-light in body with a SWEET mid-palate, refreshing and enjoyable. Strongly recommended.
★
489 characters

4.65
/5
rDev
+11.5%
look: 4 | smell: 4.5 | taste: 4.75 | feel: 4.75 | overall: 4.75
8oz on-tap at brewery, served in a snifter.
A: Pours a slightly hazy golden amber with a couple fingers of thick off-white head.
S: Extremely crisp and refreshing nose. The lime dominates and is extremely bright and fresh. The ginger hits next and is very refreshingly and clean smelling. Smells of fresh grated ginger. Honey sweetness is mild and balancing, and not cloyingly sweet at all.
T: Super clean flavors follow the nose. Sweet honey balances the crisp ginger and tart lime rind, sweet lime juice, and crisp pale base. The finish is juicy, mildly drying and refreshing, with a good dose of lingering fresh lime juice in the aftertaste.
M: Medium-light body, soft and fluffy carbonation, drying and refreshing but very juicy and quaffable.
O: Extremely refreshing and amazingly executed. Could drink forever. Super balanced.
★
833 characters
4.08
/5
rDev
-2.2%
look: 4 | smell: 3.5 | taste: 4.5 | feel: 4 | overall: 4
On Tap
Beachwood BBQ
Seal Beach, CA
Clear golden yellow with a somewhat persistent near white head. Marked lacing down the glass.
Smells of lime, ginger, and lemongrass, which is quite good and certainly plenty interesting, seeing as this is a beer. It certainly smells like no other beer I've tried before.
What a bright flavor--tart lemon, earthy ginger, a touch of sweet honey, (lemon)grass--it's quite delicious and most certainly unique. What an exciting creation!
Thin to medium mouthfeel. Plenty of carbonation.
An absolute joy, and yes, it actually tastes like honey, ginger, and lime.
★
599 characters
4.16
/5
rDev
-0.2%
look: 3 | smell: 4.5 | taste: 4.5 | feel: 3 | overall: 4
04AUG12 - at barrel house
This shit was amazing.
Golden ale with a rim of loose white foam. Nose was lime, ginger, tart lemons, a nice mix I'd easily pair with Tom Kha Gai any day of the week. Flavor is ginger, ginger and then lime leaves, tart lacto, some melon sweetness and a good dose of... sweet limes. The sour character is reserved for Cascade, and rightfully so. This beer is outstanding and the sleeper for my wife and I. A bit thin with lower carb and a good, mouth watering finish. I sincerely delicious beer they've done more than once, and should consider making an annual release.
★
596 characters

3.68
/5
rDev
-11.8%
look: 3.75 | smell: 3.75 | taste: 3.5 | feel: 4 | overall: 3.75
My main criticism of Cascade's ales is that their base beers tend to taste fairly similar, which combined with their reliance on lactobacillus, tends to render their beers fairly much of a muchness. This beer has far too much of a limeade quality for my liking.
A - Blonde ale base is evident.
S - Pungent lime slaps the nose, a little honeyed sweetness follows with mild ginger.
T - Tangy limeade. Fairly sour. Too much of a soda flavour.
M - Nothing to complain about.
O - Like their other beer 'The Vine' this beer has fake fruity flavours such as those found in sodas or artifically flavoured foods. Not really to my liking.
★
634 characters
4.75
/5
rDev
+13.9%
8 oz. pour at the Cascade Barrel Room on 8/19/2014. Beer or alcoholic ginger ale? Not sure what we have here. Think dry ginger ale with a strong honey backbone. Sweetness is cut by the lime. Light body and low carbonation. Hard to say if what I'm drinking is still beer, but it is very refreshing and the balance between the honey sweetness, lime tartness, and ginger aromatics is something I've never had before.
★
414 characters

3.82
/5
rDev
-8.4%
look: 3 | smell: 3.5 | taste: 4 | feel: 4 | overall: 4
On tap at Cascade.
A: Pale straw color with very thin lacing.
N: Honey, predominant lime, and ginger ale. Not complex, but as advertised. Lactic sourness.
T: Lemon and lime like 7up. Ginger is melded well. A little spiciness from the rye. Green apple candy. This is very much like a wine cooler.
M: Somewhat spritzy and sticky.
O: Is what it says. Very refreshing, like alcoholic soda. One of the best things I've had from Cascade.
★
441 characters
Honey Ginger Lime from Cascade Brewing / Raccoon Lodge & Brewpub
89
out of
100
based on
15
ratings.