Dismiss Notice
Dismiss Notice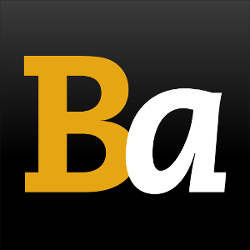 Join Our Email List →
And we'll send you the latest updates and offers from BeerAdvocate, because knowing is half the battle.
Dismiss Notice
Cascade Elderberry
- Cascade Brewing / Raccoon Lodge & Brewpub
| | |
| --- | --- |
| Educational use only; do not reuse. | |
Reviews: 39 | Hads: 301

4.16
/5
rDev
+3.2%
look: 3.75 | smell: 4 | taste: 4.25 | feel: 4.25 | overall: 4.25
Thanks to Kevin for cracking the bottle. Always on the lookout for more Cascade sours! The Elderberry pours a dark-ish, brown-ish, and faintly indigo tinted color with barely any head. Surprising to see such a lack of foam on what are typically a series of volatile brews. A light gray collar rests at the edges for just a few minutes before it dissipates into thin air.
The aroma is full of sweet and tart elderberries first and foremost. If you haven't smelled elderberries before, they're kind of reminiscent between a "berry-ish" and dark fruit mix, along the lines of blackberries, blueberries and currants. It's a satisfying, strange, and noble fruit indeed. Needless to say, the aroma is carrying heavy notes of "berry" and not just specifically "elderberry", along with some mild vanilla-tinted oak over a faint, vinegary background.
As is the case with nearly all of the Cascade sours I've tried up to this point, the first sip hits your jowels with a solid jolt of tartness that flexes its traps like mad and will soon have the inside of your cheeks touching. The sourness is hashed apart by a nice fruity sensation, however, full of sweet berries. So far, a nice balance of sweet and sour is taking place right in front of my tongue.
Elderberries, blackberries, and all sorts of berries keep working their magic and massaging the palate hard while some vinegar notes waft in on a thin surfboard of oak. Very faint vanilla hints cling to the finishing, drying oak, and with each sip, I can say that this is also one of the least acidic Cascade brews I've had so far, which is doing wonders for plausible drinkability. Medium bodied, soft on the carbonation and just a few steps outside the realm of "creamy".
Yet another highly enjoyable Cascade beer. I like the use of oddball (read: less common) fruits in beers, and I'd say that elderberries qualify. Whether you've had actual elderberries or not, it doesn't matter much. Do you like berries, period? If the answer is yes, then there's no doubt that you'll love this brew. Cascade typically hides their alcohol very well; coupled with the lower acidity (relative to most other Cascade beers), this beer becomes dangerously drinkable.
★
2,200 characters

4
/5
rDev
-0.7%
look: 4 | smell: 4 | taste: 4 | feel: 4 | overall: 4
Thanks to Chris for sharing. The beer is dark brown with a lasting tan head. Copious lacing. The aroma brings funk, cherries, oak. Distinguishable Cascade character. Alcohol presence in both the flavor and aroma. Big puckering finish. Tart and sour. Bold in every regard, with similarities to the Flanders style.
★
312 characters

3.21
/5
rDev
-20.3%
look: 3.25 | smell: 3.5 | taste: 3 | feel: 3.25 | overall: 3.25
A - Dark red / purple with a decent foam head. Carbonation trails upwards 3.25
S - LIght elderberry with lactic acid tartness 3.5
T - Lactic acid tartness, light red wine and oak, berry presence, and light funk on the backend. 3
M - Tart carbonation with a light funky and dry presence to it 3.25
O - Decent sour from cascade with only a light elderberry presence. While still a good beer this is one of my least favorite Cascades
★
434 characters

3.9
/5
rDev
-3.2%
look: 4 | smell: 4 | taste: 3.75 | feel: 4 | overall: 4
On tap at Belmont station during puckerfest.
The beer pours a fairly dark amber color with red hilights. Head retention is pretty good, and there's considerable lacing as well. On the nose, there's considerable fruit, along with light vanilla and noticeable wine and light sour. The flavor profile replicates the nose pretty closely, but the sour component really dominates in this beer. There's some underlying fruit and wine flavor as well, but they struck me as a bit muddled, and in any event, the predominant flavor is SOUR! Mouthfeel is medium bodied at most, and as is typical with Cascade, alcohol is very well integrated into the flavor profile.
This is a nice beer, but I really didn't think it stood out from many of the other fruit dominated sours I've had from Cascade. I really found myself thinking "ho hum, another fruity sour beer from Cascade." I guess if you love Cascades Strawberry, blueberry, and many of the other fruit sours made by Cascade, you'll probably like this one as well.
★
1,006 characters

4.53
/5
rDev
+12.4%
look: 4.25 | smell: 4.25 | taste: 4.75 | feel: 4.5 | overall: 4.5
Poured into a Funky Buddha Brewery snifter. Label says 2011.
A- Pours a purplish dark brown color with a 1/2 inch tan head, also purplish, that retains a bit before falling to a thick ring around the edge of the glass and a sheer sheet of surface foam. Semi-resilient lacing leaves a thick ring behind.
S- Very musty, funky aroma that almost has that baby poop fume to it. Also slightly sweet as the elderberry comes in. Certainly wild with a distinct amount of Brett.
T- Holy hell. Beautifully delicate balance of fruit sweetness, tartness and funk. First you get the the elderberry followed immediately by a perfectly restrained amount of sourness and then a sublimely Bretty aftertaste. So drinkable. Only after multiple sips does the lactic acid fully come in and throw things a bit off-tilt but this is obviously meant to be sipped slowly. The Brett also starts to fade as the drink progresses.
M- A subtle but lasting helping of pucker with medium carbonation and a body that's deceivingly light given the color.
O- So this is what people are talking about when they speak of sours knocking their socks off. Only took me like twenty purchases to find one that truly struck a chord in me. This being only the first Cascade offering I've had, I'm going to make it a point to try everything I come across by them. Outstanding indeed.
★
1,341 characters

3.24
/5
rDev
-19.6%
look: 3.75 | smell: 3.5 | taste: 3 | feel: 3.25 | overall: 3.25
on-tap at Cascade
I love Cascade. I do not subscribe to the trendy internet hate for this brewery over the past year or two. I don't mind the consistent lacto-sour fruit bomb nature of their beers, and in fact quite like it.
That said, this beer was pretty terrible. Perhaps I just don't like elderberries. Tasted of a watery Port wine (love Port, btw) - spicy, peppery, lots of leather, puckery but really offputting.
★
420 characters

4.19
/5
rDev
+4%
look: 3.75 | smell: 4 | taste: 4.5 | feel: 4 | overall: 4
The beer pours a dark, rich looking, hazy, black/brown with 1/2 an inch of off white head that fades quickly into a thin halo. The nose is unexpectedly sweet and fruity with a touch of sour. The taste is heavily fruity with a big juicy, tart blackberry/raspberry fruitiness upfront and great grain, nearly chocolatey richness. The mouthfeel is quite tart with berry skin tannins, slightly sour, vinous, ascetic, dry, effervescent, and drinkable. This isn't an intense sour like I was expecting, very similar to the cascade blackberry, but still highlights the elderberry very well and is quite drinkable. I'd like to see how this ages.
★
635 characters

4.35
/5
rDev
+7.9%
look: 4 | smell: 4 | taste: 4.5 | feel: 4.5 | overall: 4.5
On tap at Chuck's hop shop.
Appearance. Pours a hazy deep amber brown with a thin white head.
Smell. Dark sour berries, lightly floral, lightly funky.
Taste. Intensley fruity and quite sour, lightly funky. Mostly dark berries and light fruit flavours.
Mouthfeel. Medium body, medium+ carbonation.
Overall. Another awesome Cascade sour. Loved it.
★
350 characters

4.1
/5
rDev
+1.7%
look: 4 | smell: 4 | taste: 4.25 | feel: 4 | overall: 4
2oz taster pour
Enjoyed at the Portland, OR barrel room on 9/2/12
Enjoyed a bottle of 2011 vintage 9/4/13
A: This one pours out a slightly cloudy, light brown color. There are some pinkish, reddish hues in there. The head is light tannish white though, whats left of it that is. Leaves some lacing
S: There is a lot going on here. The normal tart sour flavors but so much berry character smashed in there. Initial smells of a Flanders Red ale. Tart cherry fruit character. Sweetness. Balsamic vinegar. Deep oak and tannins
T: Up front a nice pucker, but not to the point of ruining the sip. You still can taste the fruit and the roundness of the barrel. I loved this one and marked it higher than Apricot and Strawberry. It just seemed like the flavors all mesh so well. UPDATE: Not as sour as I was expecting. There is some tart dark cherry flavor up front. It's muted. That fruit carries through the sip. There is a sweetness from the berry. Finish is dry and tart. But it's not as dry as other Cascades. Lot of chalk, as I let it warm.
M: The mouthfeel is a little bigger on this one at medium. Wish it was lighter.
★
1,122 characters

3.53
/5
rDev
-12.4%
look: 4 | smell: 3.5 | taste: 3.5 | feel: 3.5 | overall: 3.5
A nice intro to Cascade beers, imho. Reddish, rusty pour, purty good head and retention.
Faint grape and cherry aroma, some sourness, hints of sweet malt.
A light sour beer, some puckering. The fruit is subtle but it does define the beer. Some tannin, spice, black pepper and maybe a dash of salt.
Over all a solid beer. Nothing fancy, or at least nothing as fancy as some of their other beers.
★
400 characters
4.36
/5
rDev
+8.2%
look: 3 | smell: 4.5 | taste: 4.5 | feel: 4 | overall: 4.5
Reviewed 04AUG12
Nice pretty dark rose colored beer with little/no foam and a high degree of clarity. Nose is just as expected, I dig the elderberry - herbal, floral and fruity like a blend of blueberries, soil, spices, some lavender like tones atop a leathery prune skin. Hints of peppercorn. The flavor comes through with reserved tart for the brewery and a good dose of aromatic and infectious flavors which are rich and robust with delicacy at the same time. Of fruit flavored sours, this may be my favorite choice of fruit and flower. Medium bodied with moderate carb and a slick finish. I like this beer, I like this beer a lot.
★
635 characters

3.58
/5
rDev
-11.2%
look: 4 | smell: 3.5 | taste: 3.5 | feel: 4 | overall: 3.5
On-tap at Stone Sour Fest
Reddish in color with small head to it. I don't get all that much elderberry, but there is some grape and nondescript berry aroma to it. Lightly floral with plenty of wood and acidity. The flavor is lightly acetic, but still maintains a good lactic character as well. Plenty of fruit, some spicy wood, light tannins, and a bit of booze. Really different.
★
383 characters
3.63
/5
rDev
-9.9%
look: 4 | smell: 3.5 | taste: 3.5 | feel: 3.5 | overall: 4
On tap at the barrel house.
Dark colored pour with good head and lace. Darkened fruit aroma melds with some bourbon. Berries plus Cascade yeast somehow yield a boring taste. Wtf? Never been disappointed by a Cascade sour, and while this isn't bad, it certainly falls short of my expectations for this brewery.
★
310 characters
3.75
/5
rDev
-6.9%
look: 3.5 | smell: 3.5 | taste: 4 | feel: 4 | overall: 3.5
Tried from a "live barrel" at the Cascade Barrel Room in Portland, OR. This was edition III.
Pours a reddish amber colour, with a surprisingly clear body (didn't expect that from a barrel, especially not a live one). Weight is light and fluid. Head? Well, there's no head to speak of at all. Neither is there carbonation. All oddities, but expected oddities.
Nose is vinous, with hints of rosé or clear, colourless white wine. Some mild berry notes come through along with a twang of lactic acidity. It's a bit flat and dull, overall, which is something of a shame.
Flavour is a little better: light crisp entry, with hints of pinot, and a light, mild lactic wildness towards the mid-palate. There's not much in the way of berry, although it is "beery": there's a slight grassiness which gives it a rather generic tone. Puckering acidity builds towards the finish, leaving a very brusque aftertaste that lingers slightly too long.
Is it too young? There's something a bit too raw about this, as though it hasn't integrated all of its elements properly. Needs some more smoothness.
(I was tossing up between having this or the Apricot... I was disappointed I tried this one...)
★
1,192 characters
Cascade Elderberry from Cascade Brewing / Raccoon Lodge & Brewpub
89
out of
100
based on
39
ratings.