Dismiss Notice
Dismiss Notice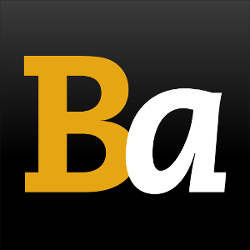 Join Our Email List →
And we'll send you the latest updates and offers from BeerAdvocate, because knowing is half the battle.
Dismiss Notice
Dark Helmet
- Westbrook Brewing Co.

Educational use only; do not reuse.

Brewed by:
Westbrook Brewing Co.
South Carolina, United States

Style | ABV
Schwarzbier | 6.00% ABV

Availability: Fall

Notes & Commercial Description:
Beer added by: YumYumGumGum on 11-20-2011

Dark Helmet is a German-style black lager (or Schwarzbier) brewed with 10% malted rye. Chocolate and Carafa malts give this beer its dark color and ludicrously smooth, roasty flavor. May the Schwarz be with you!

25 IBU
Reviews: 37 | Hads: 226
3.95
/5
rDev
+0.8%
look: 4 | smell: 4 | taste: 4 | feel: 3.5 | overall: 4
Big fan of the Spaceballs movie, so had to give this one a try ...
Dark brown pour with a deep rich red tone. Spilled a drop on the white kitchen floor and the red really came through then. Mountainous, frothy head with excellent retention. Might be something up here, but did not take away from the enjoyment of the glass.
Nose is light chocolate, a bit of raisin or fig, and a healthy dose of rye. Well balanced.
Taste is very nice. Again light chocolate balanced against spices and fruit. A bit of roast malt comes in midway, but finishes with chocolate sweets. Rye seems to be more evident up front than in the finish.
Feel is a bit bubbly. Heavier carbonation than I would like.
Overall, well worth a try.
★
716 characters
4.12
/5
rDev
+5.1%
look: 4 | smell: 4.5 | taste: 4 | feel: 4 | overall: 4
A: Pours a deep brown color with a massive tan head forming, amazing retention. Lacing forms on the side but slides back down into the beer.
S: Lots of chocolate on the aroma, some roasted malt, a little bit of spice and rye, almost like pumpernickel as another reviewer noted. Hint of hops right at the end.
T: Some sweet chocolate mixed with some light spices, a very nice combination of the two, neither overpowers the other. There is a little bit of a hoppy undertone with a bit of pine.
M: Medium bodied, maybe leaning towards the lighter side of medium with moderate retention. Smooth and easy drinking.
O: Quite enjoyable. I don't drink many in the style, but this one is just really easy drinking. The rye gives it a nice hint of spice that combined with the chocolate was tasty.
★
795 characters

2.91
/5
rDev
-25.8%
look: 4 | smell: 3 | taste: 3 | feel: 1.5 | overall: 3
22oz. bottle poured into a nonic. Thanks for another Bob!
(A)- Pours a near pitch black color. Just a mountainous frothy tan head formed with ridiculous retention. Plenty of lacing. Almost too much foam formed too quickly despite a rather gentle pour.
(S)- A lightly spicy (carraway?) spice and raisin and wood bark with subtle roasted grains.
(T)- Agian, a spicy combo of roasted grains, carraway seed, raisin, and a dry woody; almost peanut(infection?) finish.
(M)- A good carbonation level and a nice balance too despite a subtle peanut funk finish. Infection? Its subtle, but I have experienced this before and it reminds me of an infection and its just annoying enough to bother me.
(D)- Overall, a nice beer. Not positive if an infection is slowly showing its face or not but its so subtle it is not completely taking away full enjoyment from the beer just yet, but still annoying enough to bother me a bit.
★
918 characters
4.33
/5
rDev
+10.5%
look: 4.5 | smell: 4 | taste: 4.5 | feel: 4 | overall: 4.5
Appearance: Pours a fudge brown color with ruby high list; the tan cap pancakes the liquid, displaying good retention and leaving a few shards of lace behind
Smell: Roasty campfire; black bread with chocolate and licorice tones
Taste: Black bread and chocolate, up front, with a hoppy, rye-spice character developing by mid-palate; after the swallow, the smoky campfire element comes through and though there is a surprising residual sweetness that lingers in the aftertaste
Mouthfeel: Light to medium body with moderate carbonation
Overall: A really interesting take on the style; enjoyed the hops, the rye, the sweetness and the smoky elements
★
649 characters
4.42
/5
rDev
+12.8%
look: 4 | smell: 4.5 | taste: 4.5 | feel: 4 | overall: 4.5
ark, rich looking dark brown with a small one inch head of off white that capped the top of the glass very, very nicely before it settled down leaving with it some nice lacing up and down the sides of the glass that seemed to really thicken up and push through as the time went on. Aroma is smoked malts right off the top. Dark, evil, with hints of campfire, peat, dark roasted chocolate and a good bit of almost a licorice touch to it. As I take the first sip a rich and creamy feel overloads the senses. Wonderful and rich, dark and foreboding, it seems that it is just meant to be evil and dark. Loads of roasted and smoked malts just rolling across the tongue. Lightly dry finish leaves just enough room for a small amount of smoky flavor to pop its head in and really give it a nice solid finish. great job
★
811 characters

4.27
/5
rDev
+8.9%
look: 4 | smell: 4.5 | taste: 4 | feel: 4.5 | overall: 4.5
Had to get one of these ever popular little 32oz growlers of Dark Helmet from my main man Wes at Green's. $5.50 fer the fill.
A. Clear and rich brown color, black if you put it in a fat enough goblet. Small head, some tan lace sticks. What little there is produces an oil-slick looking tan contrast on the dark beer. Does have those ruby colored highlights that the BJCP looks for, if you're into that sort of thing.
S. Excellent and full sweet-roast nose, perhaps a little sweeter than the style calls for, but good all the same. Chocolately, clean and a little spicy from the hops and (I discovered later) a 10% rye addition. It works very well, the dominant sweet pumpernickel bread nose and the lesser rustic spice note with a hint of herbal hop.
T. As advertised, but if you judge this against the 'classic' style, it's a bit sweeter and more additive with the hops and rye... I like it. It doesn't deviate from the style to be unrecognizable, nor does it slavishly try to be a classic example - this is new, delicious and works. The short version: an easily drinkable dark semi-sweet roasty and chocolate tasting beer with character to spare.
M / O. Terrific mouthfeel, light and wet with excellent carbonation off the tap - medium-full and complimentary. Finish is long gentle smooth roast and sweet-tasty. Kiss of bitterness at the very end. Dark Helmet is extremely easy to drink.
Why is Dark Helmet good? Schwarzbier is one of those rather obscure styles that never seems to get any attention, so it is a great thing for me that one is being made 2 hours from my house. This is an excellent twist on a classic style and one you should try. I wouldn't change a thing.
★
1,681 characters

4.05
/5
rDev
+3.3%
look: 4 | smell: 4 | taste: 4 | feel: 4.5 | overall: 4
Big thanks goes out to my boy caSSino for bringing this one to share with me! Served from bottle into a NoDa snifter. Poured a massively dark brown (almost black) with a one and a half finger tan head that subsided to a minimal amount slowly. Maintained nice lacing throughout the glass. The aroma was comprised of sweet malt, coffee, toffee, caramel, cream, dark chocolate, smoke, and dark fruit. The flavor was of sweet malt, roasted malt, oatmeal, dark chocolate, coffee, smoke and subtle caramel. It had a medium feel on the palate with medium-high carbonation. Overall this was a pretty good brew. The aroma on this one was quite inviting and pleasant. The flavor on this was a little surprising as the smoke comes through a lot more on the followthrough than it does in the aroma. A definite must try for fans of the style or the curious alike.
★
850 characters

4.05
/5
rDev
+3.3%
look: 4 | smell: 4 | taste: 4 | feel: 4.5 | overall: 4
On tap at Grapevine in Fort Mill. Served in a pint glass.
Beer pours a deep ruby (nearly black) with lots of lighter ruby and orange highlights when held up to the light. About three fingers worth of tan head recedes fairly quickly, leaving behind a moderate amount of lacing.
The aroma is of roasted malts, coffee, bittersweet chocolate, and a slight smokiness. There are also an earthy quality. Not much in terms of hops; just the slightest floral aroma makes it past all of the sweet, roasty aromas
Very big on the roasted grains and caramel malts. Coffee and chocolate mingle with a faint smokiness. The hop presence is barely noticable; just a slight floral presence lurking in the background. Medium bodied and moderately carbonated. Slightly slick on the tongue, and incredibly easy to drink.
Easily one of my favorite styles, a good Schwarzbier is hard to find, this one is good but tends toward the heavier end of the style, almost approaching porter territory.
★
975 characters

3.83
/5
rDev
-2.3%
look: 4 | smell: 3.5 | taste: 4 | feel: 3.5 | overall: 4
Growler fill from GBX in Greenville. Jet black with a nice 2 finger tan head. Spotty lacing. Smell is of coffee and figs. Not a lot to the smell. Taste is more in line with a porter than a schwartz, but that is not a bad thing. Different for the style, but has a touch of dull aftertaste that is distracting. Perhaps it's a growler thing, but I do like the ease of this beer and would consider it a session beer. Notes of coffee and some mild figs with some roasted malts on the end with a hop kick. Feel is more porter like as well, but a good bit of carbonation on this one. Overall- A pretty good effort and one I would hit again. It falls more in line with a porter/stout than a schwartz. Easy to drink and perhaps a bit too much hop on the end.
★
749 characters
4.25
/5
rDev
+8.4%
look: 4 | smell: 4 | taste: 4.5 | feel: 4.5 | overall: 4
A: Had this one on-tap at Coleman Public House, poured into a pint glass. Had a jet black color and a thick texture. There was a half inch of creamy, tan-colored, long-lasting head. Average lacing.
S: A nice aroma of malt, chocolate, and a little grain.
T: Tasted of a little chocolate, malt, grain, and a hint of coffee in the end. Not your classic schwarzbier flavor - it almost reminded me of a porter - but it's definitely very tasty.
M: A well-carbonated beer with a dry finish. Medium-bodied.
O: A very well made beer that might not please fans of the classic schwarzbier style, but is definitely a worthy beer.
★
621 characters

4.1
/5
rDev
+4.6%
look: 4 | smell: 4 | taste: 4 | feel: 4 | overall: 4.5
Growler filled at Grapevine, Fort Mill. Westbrook website lists as a Rye-Schwarzbier.
Near black, not super thick, with a light tan head, maybe a finger. Recedes to a ring.
Aroma, roast malt, dark chocolate, smoke, an earthy lager yeast that I look for in a Schwarz.
Taste, lite smoked porter. Roast/smoked malt, dark chocolate, light coffee and cocoa. Nice light bitter hop and coffee finish lingers.
All the flavor of a heavier smoked porter in a lighter smooth body. Carbonation is just enough. About session abv and it is easy to do just that.
After a quick taste I filled a growler. There are very few beers I'll fill a growler of, mostly because of the quantity. This however, had the quality plus an abv I could drink a large amount of in a shorter time.
Another schwarzbier that I would regularly stock, if regularly available to me.
I grabbed a can of their ipa just to contrast a 2nd style for Westbrook, if it's half as good I'll be satisfied.
★
959 characters

3.9
/5
rDev
-0.5%
look: 3.5 | smell: 3.5 | taste: 4 | feel: 3.5 | overall: 4.5
A: opaque black. Light tan small head with medium lacing.
S: fine. Old rasputinish. More pale coffee than anything with a distinct absence of chocolate and maybe vanilla influence.
T: good. Solid Imperial Schwarzbier with a dry taste and distinct coffee with some other pale flare, very true to the scent
M: nicely carbonated. Very similar to a founders breakfast stout with a head that quickly fades with a hint of stickiness.
O: tried at boone's in charleston sc. Best draft ive had under 5$ in South Carolina. Definitely recommend valuewise and brand new keg on 11/20/11.
★
578 characters
Dark Helmet from Westbrook Brewing Co.
87
out of
100
based on
37
ratings.