Dismiss Notice
Get 12 monthly issues of BeerAdvocate magazine and save $5 when you select "auto-renew."

Subscribe now →
Dismiss Notice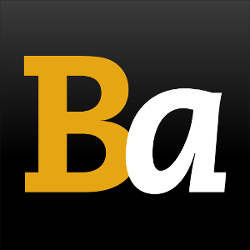 Join our email list →

And we'll send you the latest updates and offers from BeerAdvocate, because knowing is half the battle.
Monks' Wit
- Abbey Beverage Company (Monastery of Christ in the Desert)

Educational use only; do not reuse.

Brewed by:
Abbey Beverage Company (Monastery of Christ in the Desert)
New Mexico, United States | website

Style | ABV
Witbier | 5.10% ABV

Availability: Year-round

Notes & Commercial Description:
Beer added by: tempest on 12-30-2010

Monks' Wit is distinctly fruity and spicy. The yeast lends a note of spice that accentuates the coriander, orange peel, and other spices. The malt itself provides a sweet, bready quality up front, a round fruitiness in the middle, and the hops and spices together with our pure brewing water, lend a clean, dry finish.

14 IBU
Reviews: 35 | Hads: 78
3.53
/5
rDev
+2.6%
look: 4 | smell: 3.5 | taste: 3.5 | feel: 3.5 | overall: 3.5
Poured from a 12oz bottle into a pint glass. "0211" lasered onto bottom of front label so guessing that is a bottling date. It was a hazy, pale yellow color with some carb bubbles. It had a good sized white head that settled into a constant thin foam cap. Good lacing with plenty sticking.
The aroma was good but a bit subdued. The usual citric, wheat and corriander just not as strong as the better ones in the style. The taste followed suit. Standard elements but a little watered down. Not bad by any stretch but I like mine with a little more spice in it. Mouthfeel was medium but needed some more carbonation. Watery after-taste.
Overall, a good middle-of-the road wit that while very drinkable just didn't stand out and make me want to buy more of it or buy it instead of my favs in the style. Newly available here in TX. Rotation - maybe on-tap if visiting NM but probably wouldn't buy more for reasons above. Do recommend if it's this or the usual BMC fare though. [N;O]
★
981 characters
2.98
/5
rDev
-13.4%
look: 3.5 | smell: 3 | taste: 3 | feel: 3.5 | overall: 2.5
Thanks to THECPJ for tossing me on of these for the NM tick.
A: Pours a slightly hazy, very light straw/yellow color. Lots of carbonation release. Small white head that sticks around and leaves some pretty good lacing.
S: A bit subdued, but there is defintely some light sweetness, a little wheat, and light fruits, orange peel and lemon.
T: Not as much going on here as I would have hoped. Light wheat and a little bit of fruit, but seemed a bit watered down.
M: Light bodied with moderate carbonation.
O: Nothing special here. A somewhat watered down witbier. After reading some of the other reviews, I am a bit puzzled. Did not get much in the way of spices at all.
★
676 characters
3.11
/5
rDev
-9.6%
look: 4 | smell: 3 | taste: 3 | feel: 3.5 | overall: 3
Picked this one up as part of a mixed six pack at Lukas last week. Poured a crystal clear light straw color with a little white head. Aromas of coriander, yeast and light citrus. On the palate, this one is light bodied with flavors of Belgian yeast, coriander and lemon.
★
270 characters
3.5
/5
rDev
+1.7%
look: 3.5 | smell: 3.5 | taste: 3.5 | feel: 3.5 | overall: 3.5
Reviewed from notes.
appearance: golden yellow with an one finger white head
smell: citrus, coriander, belgian yeast
taste: citrus, coriander,
mouthfeel: mild carbonation, thin to medium body, refreshing
overall: not an outstanding brew but definitely a beer I could drink on a warm summer day. Was shocked that I was able to locate a New Mexico beer in central PA.
Cheers,
The CPJ
★
387 characters
3.94
/5
rDev
+14.5%
look: 3 | smell: 4 | taste: 4 | feel: 4 | overall: 4
Poured into a Val Dieu chalice glass. Monk's Wit is a quite pale yellow-peach color. The small head the initially formed quickly disappeared but for a slight film. The nose is spot-on: light citrus-peel with a dusting of coriander and lots of fruitiness. Quite decent flavor as well, with plenty of coriander giving a pleasant herbal spiciness. Hop bitterness is higher than some wits, cutting the sweetness. Lots of fruity yeast character.
This is a surprisingly good wit. I hope this brewery can take up a traditional abbey style, and put as much care into it as well.
★
571 characters

3.97
/5
rDev
+15.4%
look: 3.5 | smell: 4 | taste: 4 | feel: 4 | overall: 4
Monk's Wit pours a hazy yellow gold body beneath a short head of bright white foam that drops steadily but manages to leave some nice streaks of crooked lace about the glass.
The aroma suggests a lightly sweet, wheatish malt base along with some fruitiness (apple, soft lemon), a touch of citrus peel, and a bit of spice (mainly coriander). It's clean and bright.
The flavor delivers what the aroma suggests, and it's well balanced with a slight tartness, a moderate bitterness, and a restrained hand in spicing. It finishes fairly short, and dry, with some mild residual spice and chalkiness. Interestingly, the coriander which is normally fairly dominant, is quite tame here despite the fact that you can pick it out in the nose.
In the mouth it's light-medium in body with a slight caress from the moderate, fine-bubbled carbonation.
Delicately spiced and remarkably well-balanced, Monk's Wit is quite drinkable and refreshing.
★
934 characters

3.8
/5
rDev
+10.5%
look: 3.5 | smell: 3.5 | taste: 4 | feel: 3.5 | overall: 4
bottle from local shop, lots of sediment at the bottle, can see it without opening it.
Reviewed by style:
Pours a nice cloudy white with very little head, with this style I expect more head. Belgian yeast on the nose with a bit of coriander and a tiny hint of lemon and some pepper.
Taste is what I would expect, but has more lemon zest on the palate than the nose gives. Something sweet in this, but it doesnt hit you until the finish, oddly enough. Finish is very dry, quite nice. If I was to guess, i wouldnt think this was made by monks in the desert of New Mexico. Pretty decent foray into beer for a start up.
★
615 characters

4.15
/5
rDev
+20.6%
look: 4 | smell: 4 | taste: 4.5 | feel: 3.5 | overall: 4
Pours a pale and slightly hazed, yet bright straw color, nice pook of white bubbles that linger and leave good lacing. Scent is big on spices (fresh ground corriander, touches of white pepper and ginger even) with the yeast and fresh bready grains lagging slightly behind, faint hints of candied fruit trail on the end. Although big in the scent, the spices are wonderfully balanced and fresh tasting, the fresh bready grains and belgian yeast blend perfectly and all components of taste balance qonderfully. Lighter in body and a tad more bubbly than many wit beers, dry on palate. A nice suprise from a brewer that is just starting to gain traction.
★
651 characters
3.94
/5
rDev
+14.5%
look: 3 | smell: 4 | taste: 3.5 | feel: 4 | overall: 5
This brew poured with a wonderful yellow, hazy color. It has a very small white head that didnt have any retention. Little lazing followed, just a bit of a ring as brew was consumed.
There is a nice hit of floral aromas in the front of this brew, almost a bit tart. There is some nice spice aromas as well, especially clove. There is a bit of citris as well, and a finish with a bit of a yeasty/bready ending.
As you take the first sip there is a nice strong clove and a spice flavor bunch that is quite good. There is a bitt of a sweetness in the brew, maybe a touch of honey that compliments the citrus flavors very well. It actually gives the brew a nice balance as the final flavors you get are the nice yeasty/bready flavors that carried over from the aroma.
The carbonation helps actually bring the flavors from the brew alive. Carbonation is very active, making this brw nice a creamy, but bring the tartness and sweetness to the front. Its pretty good brew.
The drink on this brew very easy. A great brew to enjoy on a hot day. This was a very good Wit. This could also be a very good session brew.
★
1,112 characters

4.1
/5
rDev
+19.2%
look: 4 | smell: 4 | taste: 4 | feel: 4 | overall: 4.5
Picked up a single at Abe's Cold Beer and poured a tall, fluffy white head. I was immediately struck by the spice in this wit. It's almost a touch biting at first, but it's very pleasant and the beer's finish is balanced. The aroma has a big raw wheat and cracker note with a hint of yeasty bread dough and light, herbal citrus. The flavor is bright at first with creamy lemon (like a pie) and vanilla toast. The beer closes with a mild, soft bitterness, but there's a lovely clove note. After trying the Monks' Ale I wasn't expecting such a fantastic wit, but this was one of the most interesting wheat beers I've had in a while. It reminds me of Sierra Nevada's Kellerweis for the fresh character and level sessionable complexity. Find this beer and enjoy.
★
758 characters
Monks' Wit from Abbey Beverage Company (Monastery of Christ in the Desert)
80
out of
100
based on
35
ratings.