Dismiss Notice
Dismiss Notice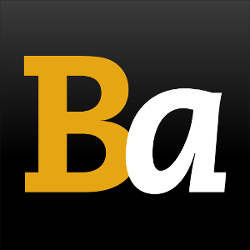 Join Our Email List →
And we'll send you the latest updates and offers from BeerAdvocate, because knowing is half the battle.
Dismiss Notice
Diebels Alt
- Brauerei Diebels GmbH & Co KG
| | |
| --- | --- |
| Educational use only; do not reuse. | |
Reviews: 62 | Hads: 110
4.18
/5
rDev
+12.4%
look: 4.5 | smell: 4 | taste: 4 | feel: 4.5 | overall: 4.5
This serving was from a PerfectDraft system, into a 0.5l willibecher.
A- 3 finger tan head with excellent retention and lacing. Copper hazelnut body.
S- Coffee, roasted malts, nuttiness. caramel an toffee.
T- Coffee and roasted malts in the beginning, toffee and nuttiness in the finish, balances well.
M- Medium carbonation and creamy
D- Sold altbier, nice nutty roasted notes combined with a full mouthfeel and balance gives it excellent drinkability.
★
458 characters

4.2
/5
rDev
+12.9%
look: 4 | smell: 4 | taste: 4.5 | feel: 4 | overall: 4
Served on-tap at "Ranke 2" in Berlin, and served in its own 0.4l branded glass. A copper/brown beer with a healthy looking, creamy laced head.
A metallic beer with toasty, thin raisin, bready, and tea-like flavours. Dry overall, with a thin malt sweetness, but ample malt character. Also notes tobacco, smooth chocolate and faint caramel flavours. Dry finish.
Thoroughly enjoyed this complex and tasy altbier ... and it made me think that we need more altbiers in the US.
★
477 characters

4.2
/5
rDev
+12.9%
look: 4 | smell: 4 | taste: 4.5 | feel: 4 | overall: 4
Clear deep brown body topped with a short lived head that leaves no real lacing.
Smell has a tasted hint to it. Slight chocolate and caramel with a very faint alcohol end after warming a bit.
Tastes nice and malty with a roasted touch, light chocolate and caramel. Nicely bitter in the middle and fades away on the finish. Drys the mouth a bit but still goes down smooth.
A damn solid beer from a hard to find catagory.
★
428 characters
4.25
/5
rDev
+14.2%
look: 4 | smell: 4 | taste: 4.5 | feel: 4.5 | overall: 4
Exceptionally clear bronze-brown body. Rocky, foamy head.
Slightly yeasty aroma, pungent and dry with, I think, a hint of scotch whisky!
Just a bit chewy in the mouth with some peat and earth tones, then chocolate and coffee.
Dry and astringent, malty around the edge.
This is my first altbier, and I may end up changing these ratings later if future samples warrant it. I enjoyed this style quite a bit, and this beer seems to be an excellent example of the style.
★
477 characters

4.25
/5
rDev
+14.2%
look: 4.25 | smell: 4.25 | taste: 4.25 | feel: 4.25 | overall: 4.25
Appearance: Amber, clear, good head
Aroma: peppery, malty, hoppy
Taste: malt, followed by dry hop bitterness; dry finish; Very smooth and refreshing
Remarks: I plan on homebrewing this beer once I find a good clone recipe. I really miss having it in Germany.
Did not score A, T, S, M at that time; disregard those scores
★
325 characters
4.27
/5
rDev
+14.8%
look: 3.5 | smell: 4 | taste: 4.5 | feel: 4 | overall: 4.5
Sever in a small glass the dark caramel liquid had some carbonation but not much head. The head was small off white and left no lace could be the fault of a server wanting to be too quick after taking too long.
The smell was good and malty, lots of dark caramel malt, very sweet yet a finishing hops with a lot of bitterness. Truly a classic style brew.
The taste follows lots of thick malt in a classic big malt style. The hops were very good and made for quite a hearty brew standing up well with the roast lamb chops and basmati rice.
The mouthfeel of this brew was also very good nice thick body and encaptured carbonatio.
The drinkability of this alt is good ,just what I wanted I only wish they would have brought a mass.
Prosit, MK
.
★
745 characters
4.32
/5
rDev
+16.1%
look: 4 | smell: 4.5 | taste: 4.5 | feel: 4 | overall: 4
Dark and misterious it pours out of the bottle to form a modest cappuccino crown over a dark-ruby liquid. Aroma is toffeish, with flowery-hoppy tones in the background. Carbonation is low. The taste is outstanding, reminiscent of English Ales with a perfect balance of nuts and malts vs. hops and fruit. Aftertaste is complex, bittersweet and crying for more. Great Germanic ale!
★
379 characters
4.35
/5
rDev
+16.9%
look: 4.5 | smell: 4.5 | taste: 4.5 | feel: 4 | overall: 4
On tap at the Diebels tied house on the Duisburg harbour. Freshness was the key here. Light fruity hopiness on the nose. I was drinking a wonderful, crisp, fresh beer with a mildly bitter munich flavour on a background on what again seemed like spalt hops (a favourite in this region). There was a light residual sweetness that balanced out the apparent dryness and firm but not high bitterness.
Great beer.
★
408 characters
4.38
/5
rDev
+17.7%
look: 4 | smell: 3.5 | taste: 5 | feel: 4 | overall: 4.5
This is the bier that Deutschland uses as a measure for all Altbier...so I do to, having lived in the country for some years. So as my standard for Altbier it is a perfect blend of lagering and hops. It presents a pretty opaque color, for Deutschland, and has a nice but mild hop aftertaste.
★
291 characters

4.44
/5
rDev
+19.4%
look: 3.5 | smell: 4.5 | taste: 4.5 | feel: 4.5 | overall: 4.5
Aroma: Nutty, almost chestnut scent with roasted scents
Appearance: Poured into hefeweizen glass (all I had) to light amber/mahoghany with 3/8" inch head to start. dissipated relatively quickly with no lacing
Drinkability: Rather excellent taste with a slight residual bitterness on the finish. Would like to see how many I could have
Mouthfeel: Slightly buttery on the palette with some presence here, low to medium carbonation really letting the flavor come through
Overall: I thought this was really great. Either I'm just romanticizing the style which is one of my favorites and that I'm having one while in Germany, but it has a great taste, mouthfeel and finish.
★
672 characters

4.5
/5
rDev
+21%
look: 4.5 | smell: 4.5 | taste: 4.5 | feel: 4.5 | overall: 4.5
Brown with a nice pillowy biege head, nice carbonation, and rings of lace. Crisp malty aroma with a touch of roastiness. Good balance ! Strong malty flavor with a nice supporting bitterness. HInts of chocolate and a bit roasty. Medium bodied, rich, and smooth.
Per D. website: 11.8 Plato
Per "Beers" book: Pilsner malt and 2% rosted barley, Perle and Northern Brewer hops
Best Before: 05/02
Tasted: 08/04/03
★
417 characters
4.75
/5
rDev
+27.7%
look: 5 | smell: 5 | taste: 4.5 | feel: 4.5 | overall: 5
One of the best beers I've had. Still learning, but this thing was tasty.
A: A beautiful brown color with a thick white head.
S: Smelled malt and figs/raisins. Lots of nose.
T: One of the best well-balanced beers I've had. Nothing was overpowering and the flavor was spectacular. This was my first altbier, but I'm sure a stunning example.
M: Just right. Carbonation wasn't too much and every sip left me looking forward to the next one.
D: Very smooth. Well worth the drink, if you can find it.
★
501 characters
Diebels Alt from Brauerei Diebels GmbH & Co KG
84
out of
100
based on
62
ratings.