Dismiss Notice
Get 12 monthly issues of BeerAdvocate magazine and save $5 when you select "auto-renew."

Subscribe now →
Dismiss Notice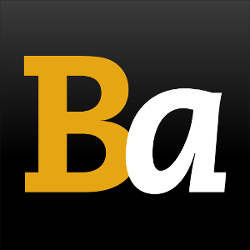 Join our email list →

And we'll send you the latest updates and offers from BeerAdvocate, because knowing is half the battle.
Fuck Art - Let's Dance!
- To Øl

Educational use only; do not reuse.

Brewed by:
To Øl
Denmark | website

Style | ABV
Tripel | 8.30% ABV

Availability: Year-round

Notes & Commercial Description:
Beer added by: freneticamnesic on 07-20-2013

No notes at this time.
Reviews: 9 | Hads: 49
3.65
/5
rDev
-10.1%
look: 3.75 | smell: 3.75 | taste: 3.5 | feel: 3.75 | overall: 3.75
A: Pours a cloudy browny/orange colour with a massive cloud of think mousse like head. Head hangs around forever. Great lacing.
S: Lots of candied orange and lemon zest.
T: Sweet candied orange. Bitter orange peel. Some Belgian yeast spiciness but it's a bit muddy. Lots of alcohol warmth of the finish. Don't really pick up much Brett.
M: Good carb. Fairly sweet finish.
O: Expecting more Brett character. Cool concept.
★
420 characters

3.86
/5
rDev
-4.9%
look: 3.75 | smell: 4 | taste: 3.75 | feel: 3.75 | overall: 4
Poured from a bottle into a modified tulip glass at 40 deg F.
A - Blood orange, dark honey in color. A little coaxing leads to a 1/2" cap of froth that lasts for quite some time. Steady stream of champagne size carbonation rises steadily and relentlessly to support that cap.
S - Initial nose is muted, almost subdued. With time and temperature, an explosion of dried pineapple, mango, oak, honey dew in late afternoon warm all rush to be noticed.
A fine Khorosham bread note supports those fruits. Belgian sugars and yeast dance together well.
T - A sharpness that must be the yeast keeps this out of balance. lots of overripe tropical fruit, orange blossom honey and sweet malts are all present. The triple aspects are all on display for certain, fine oak notes run quickly through and quickly exit.
F - Wonderfully rich, slightly slick with a linger that overstays its welcome. The sweetness leads things off, with time however that ever so slight hop bitter moves things along.
O - This offering is billed as a triple, and a wine barrel aged farmhouse? That's a lot of ground to cover for sure. Exceedingly complex with a rise in temperature, smooth in body and form this is quite a treat, certainly worth the experience.
Cheers
★
1,234 characters

3.89
/5
rDev
-4.2%
look: 3.5 | smell: 3.75 | taste: 4 | feel: 3.75 | overall: 4
I love the brewery,the name,the artwork on label,the spiel on the back and the style which pours a slight hazed golden hue with a fluffy two finger head and some subtle lacing,the smell is red wine,sweet pickles,a touch of funk and ripe fruit,the mouthfeel is medium bodied with perfect moderate carbonation and has tastes firstly of a slight touch of red wine and I mean slight but noticeable and it definitely mellows out the bready Belgian yeast which is usually so dominant in tripels and allows the tastes of peaches,fruit salad and bitter hops to shine more than the yeast character and overall I love this as I Do like my barrel aged brews and this ageing I feel mellows it while still not overtaking it and I had just had to check its ABV as it feels like 5.5% and my only complaint is its price cheers.
★
811 characters
3.94
/5
rDev
-3%
look: 4 | smell: 4.25 | taste: 3.75 | feel: 3.75 | overall: 4
Quite a nice beer, overall. The flavor contribution from barrel aging works very well, but does distract from the Belgian characteristics.
Pours hazy with an orange-copper-gold hue. Moderate to low head that persists. Aroma of Belgian yeast and phenols with underlying spice. The flavors are dominated by red wine, but are nicely supported by the phenol contribution from yeast and slight tartness along with lasting citrus. Mouthfeel is medium to light with medium carbonation.
The range and complexity of flavors are really nicely pulled together. It's very different for the style, and perhaps overlaps a great deal with saison flavors. Then again, the barrel aging sets it apart regardless. Style guidelines aside, a very nice beer.
★
740 characters

4.12
/5
rDev
+1.5%
look: 4.25 | smell: 4 | taste: 4.25 | feel: 4 | overall: 4
According to the bottle, a red wine-barrel aged triple.
A - Dark gold, thick pillowy white head
S - Citrus, strong spices and floral notes
T - Bold, sourish red-wine front, followed by citrus and lots of spices, with a hoppy, slightly woody finish
M - Medium body, lots of soft carbonation
O - Overall a pretty interesting variant on the classic tripel. I wouldn't call this extraordinary, as the wine barrel aging didn't add a whole overall. It gave some interesting extra notes, but not to the same extent as some other barrel aged brews have accomplished.
★
574 characters

4.21
/5
rDev
+3.7%
look: 4 | smell: 4.25 | taste: 4.25 | feel: 4 | overall: 4.25
Poured into a 3 Monts tulip. Pours a light to medium golden amber with a fine three finger cream colored head with great retention and pillowy lacing. Aroma of orange, light lemon, saison yeast, hints of other fresh and tropical fruit, inviting. Flavor is very interesting; starts with mixed fruit, notably orange, grape, pear, and mixed tropicals. More intense lemon develops through a quite bitter finish of tripel spicing, citrus rind and bittering hops as well as buttery oak. Really different and flavorful. Light to medium bodied with peppery carbonation. A very innovative but quite tasty take on the tripel style. The mixture of fruit flavors is outstanding. The finish is very astringent, which is too bed because the earlier mixture of flavors is overwhelmed. However, a spice astringency is expected from tripels and fits the style well. There is nice buttery oak in the finish, which does not reveal the red wine characters, but definitely a great barrel wood element. I really enjoyed this ale and wish I had another for a later day, but it evaporated in my area immediately. I will get it again if I see it.
★
1,121 characters

4.25
/5
rDev
+4.7%
look: 4.25 | smell: 4.25 | taste: 4.25 | feel: 4.25 | overall: 4.25
When the standard taste of authentic Belgian Tripel becomes mundane. When the style has been rehashed so much that the art of the brew is hardly recognizable- its time for an intervention. Backing out of the trees to vividly see the forest, Brewers like ToOl step in from afar with new inspiration, new stimulous and best of all- new life!
And like those hazy golden Tripels of Belgium, Let's Dance pours with exuberant carbonation that slices through its yeasty veil. Building upon the beer's body is a frothy bone-white head of cottony proportions. Its firm retention and intricate lace represents the the style's abbey roots very well.
With a tickle of the nose- tart fruit, peppery spice and a funky-fresh earthen aroma tantalizes the olfactory senses with playful rusticity. Delicately of honeysuckle to start, the floral notes turn fruity in a quick turn to dried limes, apples, white grapes, oranges, pears and a hint of passion fruit. Balanced by wet hay herbal notes, white pepper, cumin, weathered wood and a dash of white wine- its overall scent is acidic and earthy diving into that first sip.
A quick sweetness of confectioner's sugar sprinkles on the front of the tongue and wisps away quickly, paving the way for tartness and acidity from fruit to command the middle palate. Musty dried fruit flavors are of under-ripened tropical, citrus and orchard blends. The dried peels of limes, lemons and oranges provide a sharp bitterness, as well to green apple skins and grape seed. As the fruitiness trails off, the finish is left with attic oak, cellar must, straw and spicy peppercorn.
The real fun of the session is in mouthfeel. That first sip nearly engulfs the mouth as the carbonation explodes off the tongue to usher in a fast finish, well before its taste is fully explored. Much of the flavor is best understood in aftertaste as opposed to its initial taste. This high rate of effervescence keeps the beer dry, spicy, acidic and greatly palatable.
This sourish Tripel retains well what's best about abbey brewed versions but isn't hindered by their esteem. ToOl brings a brightness and an earthen whimsy to the style while remaining respectful- except for the naming part.
★
2,197 characters

4.35
/5
rDev
+7.1%
look: 4.25 | smell: 4.25 | taste: 4.5 | feel: 4.25 | overall: 4.25
Slightly hazy golden color with a small white head. Aroma has a predominant yeast character and some lemony notes. Taste starts slightly sweet, with nice yeast esters, floral and fruity. Also some subtle farmhouse notes. Smooth body with medium carbonation. Really nice on. Usually I don't enjoy tripels very much but this one stands out.
★
338 characters

4.38
/5
rDev
+7.9%
look: 4.25 | smell: 4.25 | taste: 4.5 | feel: 4.5 | overall: 4.25
Drank from my To Øl chalice
A - Pours a nice dark clear Golden colour with a thick white head that retains well and laces.
S - Aromas of spicy mandarin, lemon and orange peel. Very nice
T - Oooh this is different, Hops far more prominant compared with the traditional tripel, but yet somehow manages to retain the spicyness and citrus notes of the traditional tripel. I'm digging this !
M - Light to medium with low carbonation. Very smooth
O - Well, what a great beer. I love people that challenge the norm but yet retain the strengths of a style with balance. This beer is different and yet extremely well crafted. Hard to fault and innovative. If this was a U.S. once a year release people would drool over it.
★
719 characters
Fuck Art - Let's Dance! from To Øl
-
out of
100
based on
9
ratings.