Dismiss Notice
Dismiss Notice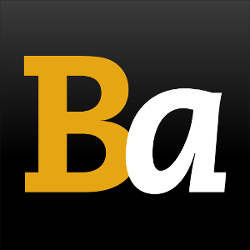 Join Our Email List →
And we'll send you the latest updates and offers from BeerAdvocate, because knowing is half the battle.
Dismiss Notice
Evil Twin Wet Dream
- Evil Twin Brewing
| | |
| --- | --- |
| Educational use only; do not reuse. | |
Reviews: 12 | Hads: 27
4.25
/5
rDev
+10.1%
look: 4.5 | smell: 4.5 | taste: 4.25 | feel: 4 | overall: 4
On-tap at the Local Taphouse in Sydney as part of their Scandinavian Tap Makeover.
Pours a deep red-hued black, but with minimal haze to the light shines through the body, revealing its true colour. Body is light, but chewy, giving a hint of thickness. Pale brown head forms a big, persistent and fluffy crown that leaves amazing lacing. Carbonation is fine and fast-moving. Looks great.
Nose is also excellent: deep roasted character, leavened to a pleasant nuttiness. Liquorice sweetness comes through with hints of Mexican rice and cacao: molé, perhaps. It's really lovely stuff.
Light entry on the front palate, with a prickle of aniseed, before toasty nuts, popcorn and smoked almonds come through, all wrapped up in a comforting sweetness. On the back, this develops to a dark chocolate note with some woody overtones. It's very good indeed. The only problem is that it cleans out pretty quickly on the back: perhaps a bit more residual body would let this cling on for longer. Although, having it finish dry possibly aids the drinkability.
Lighter in the feel than I expected, but it still works pretty well.
Solid, smooth, delicious. Yep, this was great stuff. Of the Scandi beers on tap during the makeover, I'm pretty sure this was my pick.
★
1,256 characters

4.2
/5
rDev
+8.8%
look: 4 | smell: 4 | taste: 4.5 | feel: 4 | overall: 4
A - Served a cloudy brown color with a finger-plus of frothy tannish head atop. The head fades down slowly revealing lots of lace in the process.
S - Aroma is a mix of sweet, light toasted caramel malts and some sharp coffee and citrus elements jumping out.
T - Starts off with a kick of espresso flavor that starts to mellow out a bit right away. There is a nice balance provided by the sweet lightly toasted caramel malts. Through the middle, the malt flavor gets a bit richer and deeper with some citrus hops coming through. The finish is a mix of sweetness and some coffee flavor and bitterness that linger.
M - Medium-full bodied with moderate carbonation. Feels smooth and just a bit creamy as well.
D - Very drinkable. The balance here is quite nice and it is a very interesting take on the brown ale style. The coffee and hops really worked well and felt really incorporated into the beer.
★
901 characters
4.13
/5
rDev
+7%
look: 4.25 | smell: 4.25 | taste: 4 | feel: 4 | overall: 4.25
500ml bottle poured into tulip 10/2/13
A the darkest brown liquid with a two finger dark mocha head that ever so slowly falls to a thick film that leaves a few partial rings followed by random patches
S piney citric hops hit my nose first and I wasn't expecting that but its most welcome, some wet tea bag, coco, and cold coffee work well together.
T coffees stronger in the mouth with slightly less of the piney citric hops I was loving on the nose, less still leaves a fair bit though. Some nutty toffee added to the nose but I preferred the smell
M a mild bitter bite and creams up nicely and feels fairly full as a result, coffee and dark bread crust on the finish
O a nice hopped up Brown infused with coffee works well in this case, a fair bit going on and I'm a little surprised this one doesn't have a higher rating
pretty solid brew and a nice surprise for me, I wasn't expecting a hop blast and I normally don't love hops and coffee mixed together but it works well here
★
990 characters

4.04
/5
rDev
+4.7%
look: 3.5 | smell: 4.5 | taste: 4 | feel: 3.5 | overall: 4
Pours a dark brown, with a fair bit of colour up to the light; off-white head. Decent enough.
Lots of coffee on the nose. Spicy, dark and roasty. Bit of sweetness as well. Really nice coffee-tinged nose, about the nicest I've seen.
Taste is sweeter, quite toffee-esque with roasty notes, some carob, rubber and sprucey pine needle notes. Pleasant; not too heavy on the coffee. Little spicy bitterness on the back. Nice.
Foamy texture, not bad. A little bit of boozey warmth on the back.
Nice brown ale, roasty but drinkable.
★
532 characters

4.01
/5
rDev
+3.9%
look: 4.5 | smell: 4 | taste: 4 | feel: 3.75 | overall: 4
500ml bottle, 6.9% ABV, and a different label. Made with gourmet beans from the Coffee Collective in Copenhagen.
This beer pours a very dark red-tinted brown hue, with three fingers of densely foamy, rocky beige head, which leaves some broad, droopy, honeycomb-pocked swaths of lace around the glass as it slowly ebbs away.
It smells of bitter piney, citrusy hops, immediately inundated with equally tangy, dry, earthy, roasted coffee grounds, a mild nutty caramel malt, and further leafy, herbal liqueur notes. The taste is more malty up front, the lightly toasted bready, nutty caramel character ceding a little less territory this time, as aided by a burgeoning baker's chocolate sweetness, though the zingy citrus rind, pine resin, and bitter, earthy coffeehouse essences still push their agenda to the limit. A wee booze warming tugs at the fraying corners.
The carbonation is quite tame, though the wee bubbles do well to keep things moving along, the body a decent medium-full weight, and smooth with that lingering hop bite caveat. It finishes off-dry, the cocoa/caramel/nut liquor malt still fending off a prominent incursion from a seemingly regrouped hop contingent.
A pretty hefty brown ale, lots going on, and I do like that the coffee notes, so pungent up front, wane at a slow, almost unnoticeable pace, until you can't even tell that they've somehow been (mostly) replaced by an equally implacable chocolate aura. Oh, and the hops - they keep things honest with extreme prejudice.
★
1,500 characters

3.88
/5
rDev
+0.5%
look: 4 | smell: 4 | taste: 3.75 | feel: 3.75 | overall: 4
A: The beer is very dark brown in color and appears black when viewed from afar - traces of red are visible near the edge of the glass. It poured with a quarter finger high tan head that died down a bit, but consistently left a thin head covering the surface and a collar around the edge of the glass.
S: Light to moderate aromas of brown and roasted malts plus pine resin and citrusy hops are present in the nose.
T: The taste very much follows the smell and has a light to moderate amount of bitterness from the hops.
M: It feels medium-bodied and a little crisp on the palate with a moderate amount of carbonation.
O: I found this brown ale to be quite interesting because its quite hoppy, which is even more impressive since it was aged for 13 months. It's definitely quite interesting.
★
794 characters

3.83
/5
rDev
-0.8%
look: 4.25 | smell: 3.75 | taste: 3.75 | feel: 3.75 | overall: 4
A: Pours a clear yet opaque very dark amber in color with some light to moderate amounts of gentle carbonation at the surface of the beer and some deep garnet red highlights. The beer has a half finger tall creamy dark tan head that slowly reduces to
S: Moderate aromas of roasted malts with some hints of nutty malts. Light to moderate aromas of pine and citrus/grapefruit rind hops.
T: Upfront there are light to moderate flavors of roasted malts with some light hints of nutty malts and just a hint of anise/licorice. Moderate flavors of pine and citrus/grapefruit rind hops which contribute a light to moderate amount of bitterness which fades but still lingers for a while.
M: Just shy of medium bodied with slightly more than moderate amounts of carbonation. Light hints of dryness in the finish.
O: Pretty enjoyable and the hops have some really staying power in this beer as it has been sitting around for over a year before I to opening this one. Not sure, I could have more than one of these in a session but it was definitely worth tasting.
★
1,056 characters
3.79
/5
rDev
-1.8%
look: 4.5 | smell: 4.25 | taste: 3.75 | feel: 3 | overall: 3.5
A - Dark brown with garnet hues, one finger beige head, decent lacing.
S - Toffee, bitter/pungent/citrus hop aromas, soft nuttiness/roasted malts, brown sugar.
T - Juicy/slightly pungent hops, roasted malts, light coffee beans, brown sugar.
M - Medium-light body, almost watery, moderate carbonation.
O - Drinkable, unique mixture of flavors. I feel like the body could be less watery and the flavors more concentrated.
The Trappist (2011) version, best before 2015.
★
471 characters

3.78
/5
rDev
-2.1%
look: 4.5 | smell: 4 | taste: 3.5 | feel: 3.5 | overall: 4
A- pours a rich chocolate brown color. Globs of root beer float head that just won't quit. Incredible head retention.
S- crusty brown bready malt with a nice even chestnut characteristic and some caramel tones. Herbal leafy hops in the middle. Oily espresso on the finish.
T- big toasty brown bread malt flavors with notes of chestnut and walnut. Burnt caramel mingles in with herbal green hop flavors with a tinge of hop bitterness in the middle. Finish is oily espresso bean with coffee flavors really kicking in in the aftertaste.
MF- bready full mouthfeel with a medium body and some active carbonation.
D- very drinkable
overall a brown ale that I can get down with. The coffee breathes some life into a simple style.
★
727 characters

3.68
/5
rDev
-4.7%
look: 4.5 | smell: 4 | taste: 3.5 | feel: 3.5 | overall: 3.5
Pours a dark chocolaty brown that is translucent just at the edges with a thick, fluffy, rather persistent light tan head. Aroma has a yeasty core and malty, fruity and earthy notes. Earthy flavor has yeasty and malty tones with hints of caramel and grass and a subtle hoppy undertone. Texture is fairly smooth, firm-bodied, fairly tingly. Overall, definitely worthy of at least a try.
★
385 characters
3.65
/5
rDev
-5.4%
look: 4 | smell: 4 | taste: 3.5 | feel: 3.5 | overall: 3.5
Poured from a 500mL bottle into a stein. Served lightly chilled.
Auburn highlights suggest a clear but nearly opaque bottle-brown ale - capped by an enormous heft of khaki soft peaks. Sticky threads of lace cling tenaciously to the sides. Excellent retention.
Aromatics of demerara sugar, cocoa nibs, toast, coffee, black bread - all soft and melanoidin-rich with no hints of char.
Roast is more pronounced on the palate, the chocolate and espresso notes taking on a nearly acrid character, the citrus laden hop notes emphasizing the astringency while adding slight additional bitterness. Strange but flavorful, with an extended evolution into the finish which is woody, earthy, suggestive of river stones, and finally returns to a toasted sweetness at the last possible moment.
Slightly thin but well carbonated; surprisingly warming for the ABV.
Reminds me of a sweeter version of a foreign export stout. Not bad, but not special. Hard to rate in some ways as it subtly eschews style.
★
992 characters

3.58
/5
rDev
-7.3%
look: 4 | smell: 3.5 | taste: 3.5 | feel: 4 | overall: 3.5
On-tap at The Trappist.
A - Pours a dark brown, tan-colored head, sticky lace, thin cap.
S - Hoppy citrus notes, coffee, toasted malts.
T - Hoppy bitterness, coffee, slight malts, expresso beans. I think the hops are a little over done here...more malts and less hops would make this one much better.
M - Medium body, good carbonation, smooth, creamy finish.
O - Too much hops for an American Brown, IMO. Not bad, by any means, but not my cup o' tea. Give it a try, you might like it.
★
489 characters
Evil Twin Wet Dream from Evil Twin Brewing
85
out of
100
based on
12
ratings.