Dismiss Notice
Dismiss Notice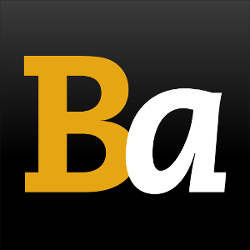 Join Our Email List →
And we'll send you the latest updates and offers from BeerAdvocate, because knowing is half the battle.
Dismiss Notice
Evil Twin Yin & Yang
- Evil Twin Brewing
| | |
| --- | --- |
| Educational use only; do not reuse. | |
Reviews: 61 | Hads: 376

4.32
/5
rDev
+6.4%
look: 4 | smell: 4.5 | taste: 4.5 | feel: 4 | overall: 4
A - Dark brown-black with a finger of frothy tan-chocolate head. Fades medium.
S - Roasted chocolate and coffee, molasses, black licorice, grapefruit, citrus, pine, and grassy hops, bit of booze.
T - Chocolate and caramel malts, coffee, dark fruits grapefruit, citrus, grassy, pine hops, bitterness, molasses, black licorice, bit of booze.
M - Full bodied moderate carbonation. Smooth a bit thick with a sweet, bitter, and warming finish.
D - Amazing balance. Really nice complexity. Better than each of the base beers.
★
523 characters

3.53
/5
rDev
-13.1%
look: 4 | smell: 3.5 | taste: 3.5 | feel: 3.5 | overall: 3.5
Really? We're calling this a style now?
11.2 fl oz brown glass bottle with standard pressure cap acquired at Wally's Wine in West Hollywood, California, and served into a New Belgium stem-goblet in me gaff in Los Feliz, Los Angeles, California. Reviewed live. Expectations are high; I've had both the yin and the yang individually, and I loved the yin.
Served fairly warm. Side-poured with standard vigor as no carbonation issues are anticipated.
A: Pours a two finger khaki colour head of nice cream and thickness, and very good retention for the high ABV. Body colour is a dark solid black. Nontransparent / opaque. No yeast particles are visible. No bubble show.
Sm: A crudely appealing mixture of heavy floral hops with stout derived roast. Buttery creme brulee and vanilla mixed with light citrus. A strange mix, but nevertheless appealing. A moderate strength aroma.
T: Cream up front, with a dark malt/floral hop foundation. Vanilla is definitely present, along with some creme brulee on the climax. A bit buttery. A solid mixture of malty sweetness with mild hops. Surprisingly balanced. Notably, no alcohol comes through - nor does any yeast. It's certainly multidimensional, but the complexity and subtlety are not as impressive as they should be.
Mf: Smooth and wet, with some coarseness emerging intermittently. Good carbonation and thickness. Suits the flavour profile relatively well.
Dr: Very drinkable for the high ABV, but I'd sooner have just the yin by itself. The ABV is well hidden. The beer isn't fantastic; perhaps the independent beers exceed their sum here. I'd have it on-draught, but it's hardly worth revisiting from the bottle. That said, it certainly stands out as a black n tan, but I consider the inclusion of this "style" repugnant. Can we have some fucking respect for Ireland? Please? Fuck's sake.
Low B
★
1,852 characters
4.5
/5
rDev
+10.8%
look: 4.5 | smell: 4.5 | taste: 4.5 | feel: 4.5 | overall: 4.5
Had this last night with Jeppe at the Max's Baltimore Beer Week event.
I've had both the yin and yang before and liked both of them a lot. I really like the slightly vinous mouthfeel with such an overall pleasant taste. No bad flavors appear. Somehow this "combination" is even better than the individual beers. Smells got a little oak flavor to it which he said is from some special smoke malt he uses in a lot of his heavier beers.
Definitely would seek this out again on draft.
★
482 characters
4.1
/5
rDev
+1%
look: 4 | smell: 4 | taste: 4 | feel: 4 | overall: 4.5
Beer is black, or perhaps very dark brown. Does not look quite jet black. Small to moderately sized tan head.
Smell is quite hoppy. Grapefruit, orange, pine. Coffee, chocolate, roasted malt. More IPA than stout, but both are there. Nice scent.
Taste is good. I have never had a black & tan before, whether self-made or packaged, but the mix is interesting. Like the smell, the hoppy, IPA aspect comes out first. Orange, pineapple and pine. The roasted malt and chocolate flavours are present, much more diluted than in a proper stout but not in an unpleasant way. Tastes a bit creamy. Balanced between sweet and bitter, with elements of each, including caramel malt. Strong, but alcohol is well hidden for the abv.
Medium to full bodied, low to moderate carbonation. Slick, somewhat oily.
Overall, tasty. An unusual beer but I like it.
★
841 characters

4.82
/5
rDev
+18.7%
look: 4.5 | smell: 5 | taste: 5 | feel: 4.5 | overall: 4.5
Bought a bottle of this from Harvest Wine & Spirits in West Hartford, CT. Poured into a Rochefort goblet. Very dark brown with a petri dish bubbling on top. Amaaazing memories of hops, banana, clove, garlic, ginger, and other scents coming off this right from the pour! The taste backs it up with tons to explore. The mouthfeel leaves you with something to remember. Overall, this was an amazing beer -- more of a barleywine than a traditional "black & tan" -- and I would definitely recommend trying it!
★
504 characters
4.2
/5
rDev
+3.4%
look: 4 | smell: 4 | taste: 4.5 | feel: 4 | overall: 4
The front of the label says "Product of Scotland" while on the reverse is says "Produced and bottled by Evil Twin Brewing at BrewDog, Aberdeenshire, Skotland." I guess that in many ways the influence of the Danelaw can still be seen in Scotland.
Anyway, the color looked like a stout and not like most bottled black and tan and tans that I've had, most of which look like thin porters. The very thin head was mostly white with some yellow tinges to it. Some dramatic laces here and there. The smell of pine, brown sugar, some dark rum and a bit of vanilla. The taste was a little off balance: more of a blackened imperial IPA than an imperial stout-imperial IPA 50/50 mix. Not that I'm complaining, because the flavors were bright, clean, and long-lasting: slightly burned dark chocolate, oily espresso, pine, orange zest, crispy pancakes, more darkened sugars. Let it get warm, and after some time the carbonation, which was too sharp at first, will no longer get in the way of these flavors.
That said, I paid $8.00 for a single bottle; I'm not too sure about that element of this Scots-Danish brew.
★
1,103 characters

4.12
/5
rDev
+1.5%
look: 4 | smell: 4.5 | taste: 4 | feel: 4 | overall: 4
Bottle from West Lakeview Liquors. Served in a Pipeworks snifter.
A - Tan foam settles to wisps, thick collar, and spotty lacework. Dark brown body. Obviously doesn't look like a Black & Tan from a bar, but otherwise nice enough.
S - Piney hops, light grapefruits, roasted malts, dark chocolate, some char, and a jaggery/palm sugar-esque sweetness that intensifies as the beer warms up.
T - The taste has significantly lower sweetness, with more of the roast flavors and a fairly intense hop bitterness. Some tropical and citrus fruit flavors show up mid-palate, but I don't get much of the sugary flavors found in the aroma.
M - Medium-bodied, pleasant carbonation, dry texture, with lower stickiness. Some alcohol warmth, but nothing out of line for 11.1%.
D - As far as bottled Black & Tans go, this is a pretty good one. I could have used a bit more of the sugary sweetness on the palate, but this is pretty enjoyable stuff. I also liked this a ton better than the individual components.
★
996 characters

4.03
/5
rDev
-0.7%
look: 4.5 | smell: 4 | taste: 4 | feel: 4 | overall: 4
The sum is greater than the parts- that's what we're told. When it comes to beer, that translates to a black & tan that I can get on board with! Imperial IPA infused with imperial stout? What could possibly go wrong?
But much more like an imperial stout, the beer pours very, very dark brown; seemingly black until tilted so that the thinner edges show garnet highlights. Firmly headed with a dense slightly tanned head. Its creamy visual textures retain stubbornly and lace the glass with a plethora of random patters.
And then the hops begin to shine as the nose brings about the expected roasty espresso elements, but also with the sharp scent of grapefruit, grass, and pine. Complementary notes of cocoa powder, burnt toast, burnt toffee pasta starch, and gin-like alcohols decorate the peripheries of smell and grow wonderfully as the beer warms.
Powerful flavors of coffee grounds give the rich and earthen flavors that big stouts deserve. Caramel-sweet is in full support but likely goes undetected because of the battle that's going on above it. Espresso roast, cocoa powder, raw woods, campfire embers, sappy bitterness all reside on the dry side of the scale; but vie for attention against one another. The complexity that ensues chases the beer deep into the finish, getting drier and drier in taste until the malts completely dissolve.
Full bodied throughout, the beer's caramel-rich portions remain an underpinning to the dry textures that are more heavily celebrated. That starchy caramel malt texture steps down casually as the roasty dryness, resinous hop dryness, and bold alcohols dry the beer despite a moderate residual maltiness.
It's easy to want to pull the beer apart and form impressions on the stout portions as separate from the ipa portions. But together, we get the appreciation of both worlds, yet it can be argued that we get best of neither.
★
1,878 characters

4.09
/5
rDev
+0.7%
look: 3.5 | smell: 4.5 | taste: 4 | feel: 4 | overall: 4
Cola pour, small off white head, but surprisingly clear.
Nose is fruity and dark. Some chocolate. Toasty. Some booze. Almost some... plant I can't quite identify. It's good though?
Taste follows suit. 12%. Good citrus hop on the back, but generally sweet.
Tasty. Definitely worth checking out, but you certainly pay for it.
★
327 characters

4.03
/5
rDev
-0.7%
look: 4.5 | smell: 4 | taste: 4 | feel: 4 | overall: 4
Served from bottle into a Mikkeller Teku (semi-proper!). Poured a massively dark red brown with a one finger light tan head that subsided to a minimal amount slowly. Maintained phenomenal lacing throughout the glass. The aroma was comprised of sweet malt, dark chocolate, subtle coffee, dark fruit, subtle citrus, subtle citrus hop, alcohol, and earth. The flavor was of sweet malt, roasted malt, dark chocolate, coffee, dark fruit, earth, earth hop, citrus, citrus hop, and alcohol. It had a medium feel on the palate with medium-high carbonation. Overall this was a pretty good brew. I have had a few Black & Tan brews back before I was reviewing beers and I can honestly say that this is one of the better ones I've had. If I am honest the stout portion of this brew definitely dominated this one with all the roastiness and alcohol notes. The 'tan' portion did make itself known throughout though with a nice kiss of citrus to help balance it out. I could honestly see this one getting you in quite a bit of trouble if you are not careful. Definitely a better representation of the style and definitely better than the make-shift one a few of us in my tasting group made. Worth your time trying if you get the chance.
★
1,227 characters

4.47
/5
rDev
+10.1%
look: 4 | smell: 4.5 | taste: 4.5 | feel: 4.5 | overall: 4.5
330ml bottle 11,1% ABV
Served lightly chilled in an over sized wine glass.
No bottle date
I am somewhat confused by this beer - one would guess that it is a blend of Yin and Yang, but the ABV is higher than that of both Yin and Yang! Oh well, as long as it is tasty!
Appearance: I think there must be at least 50% IPA in this blend - the body is dark, but quite a way from black. A back light shows it to be a beautiful deep red with golden edges. A rough pour yields a massive, creamy, light tan coloured head that displays great retention and leaves thick rings of lacing as it slowly recedes.
Smell: Mmmm, this smells delicious - there is a perfect balance between the imperial stout and the IIPA. Notes include: Milk chocolate, dark caramel, a touch of roasted malt, some dark fruits (plums stand out), toasted grain, strawberry, grapefruit, pine, a little leafy character and a hint of mango.
Taste: The hoppy notes from the IPA seem to be a little stronger than in the nose, with pine, grapefruit, sweeter citrus, grass and a herbal character all well noted. That said, the imperial stout flavours quite hard to miss, with distinct milk chocolate, toasted malt, dark caramel and dark berries all present.
The bitterness is actually quite mild considering this is a blend of IIPA and imperial stout. The Abv. cover is phenomenal, I could quite happily believe that this was a 7% beer.
Mouthfeel: Now this is what I call a great mouthfeel! I find my self constantly reaching for the glass to take another sip - this is incredibly (read dangerously) drinkable for such a big beer. The body is just shy of full and fairly oily, with a medium level of wonderfully smooth carbonation.
Overall: Yin & Yang is a fantastic Black & Tan (though it could just as well be a Black IPA). I will have to make an effort to get a bottle of both Yin and Yang and see what a home blend tastes like.
★
1,896 characters
Evil Twin Yin & Yang from Evil Twin Brewing
90
out of
100
based on
61
ratings.