Dismiss Notice
Get 12 monthly issues of BeerAdvocate magazine and save $5 when you select "auto-renew."

Subscribe now →
Dismiss Notice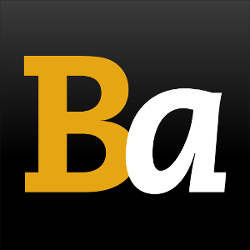 Join our email list →

And we'll send you the latest updates and offers from BeerAdvocate, because knowing is half the battle.
Evil Twin Brunello Wine Barrel Aged Justin Blåbær
- Evil Twin Brewing
Reviews: 10 | Hads: 83

3.65
/5
rDev
-11%
look: 3.75 | smell: 3.75 | taste: 3.5 | feel: 3.75 | overall: 3.75
500ml bottle poured into a westbrook snifter. The brew streams brown that looks more mahogany when held to the light. While resting in the glass, some lighter coloration is seen around the edges and a hint of ruby. A finger of white head sits atop fading back leaving patchy strings of lace.
The aroma opens up with vinous barrel notes, some inviting tartness and then char of the barrels, oak and a bit of vanilla. As it warms up, it gets a little fruity almost like cranberry mixed with earthen notes and a little bit of funky cheese.
The taste is tart and fruity like cranberry at first more than blueberry. There is a pretty solid barrel presence here giving a flavor of vanilla and toasty oak. Some tart vinous notes and an overal spicy wood character really tones down the tartness. As it warms up, it gets almost a tart cherry aspect like im drinking a watered down flanders of sorts. As more sips are taken, the flavor of the wood really comes out and is quite neutral.
This is a light bodied brew with a modest amount of carbonation. The barrel presence is pleasant but the toast of the barrel dominates the profile and really dumbs down the potential tartness of the beer. Enjoyable, yes but I liked the regular version significantly more. I think the barrel aging here hurt the beer more than anything.
★
1,316 characters

4.44
/5
rDev
+8.3%
look: 4.5 | smell: 4.25 | taste: 4.5 | feel: 4.5 | overall: 4.5
Huge thank you to Brad for sending these my way. Served alongside the standard Justin Blåbær.
Remarkably different appearance than the regular version. The beer looks like blueberry juice. Bluish purple with a thin pink cap. Aromas of wine, blueberries. More vibrant and flavorful than the non barrel-aged version. Sweet fruit balanced with funk and wine barrels. Delicious.
★
377 characters

3.56
/5
rDev
-13.2%
look: 3.5 | smell: 3.75 | taste: 3.5 | feel: 3.5 | overall: 3.5
500 mL bottle poured into a snifter.
Appearance - Wow, much darker than the regular Justin. Much darker. Khaki head.
Smell - Oaky and a lot of red wine. Some acetic acid. Otherwise grainy.
Taste - Very oaky. The oak gives it a deeper character. Red wine and sourness. Dark fruits.
Mouthfeel - Still very light. Sour.
Overall - More interesting than the base but not dramatically better.
★
395 characters

3.65
/5
rDev
-11%
look: 3.75 | smell: 3.75 | taste: 3.5 | feel: 3.75 | overall: 3.75
Poured into a Gulden Draak tulip. Pours a very dark mahogany brown with a one finger fine off-white head with hints of red tones. Aroma of tart vinous grape and berry notes, a hint of oaky vanilla, slight funk. Flavor is very tart berry, red wine, oak, hints of citrus. Finishes somewhat flat, with mild tannic wine and residual tart berries. Light bodied with active carbonation. The original Justin Blaeber was light and refreshing, the light berry notes have been subsumed here into the wine barrel components. I hesitated getting this because the style is not one of my favorites, but I enjoyed the original so much and always give Evil Twin a chance and picked this up. Hard to review because I often don't enjoy tart wine barrel ales. Obviously well made, but not to my taste. The finish seemed a bit lacking in interesting flavors.
★
838 characters

4.43
/5
rDev
+8%
look: 4.5 | smell: 4 | taste: 4.75 | feel: 4 | overall: 4.5
500ml bottle poured into pipeworks berliner glass
A - Pours a rich burgundy color with a finger of faint purple head. Head recedes quickly. Looks like liquefied blueberries.
S - Smell of red wine, currants, blueberries, oak, a bit of funk. Not a strong smell, but good.
T - This is nice. Tart blueberries, dry red wine, a bit of oak and cherriesgrapes. Great mix of sour/tartness/and a bit of funk. Refreshing
M - refreshingly tart, medium body and moderate carbonation.
O - I'm very impressed by this. This is a blueberry berliner done right.
★
550 characters
4.62
/5
rDev
+12.7%
look: 4 | smell: 4.5 | taste: 5 | feel: 4 | overall: 4.5
Justin blaeber
A4 an amber purple in color with a slight bit of head, looks pretty much like a Chardonnay.
S4.5 wine barrels, that jasmine like Brett scent. Slight hint of blueberries
T5 sour and tart like all hell, blueberries are definitely thereby not overwhelming, the sourness though is dominant and fantastic. Definitely get a wine barrel flavor too.
M4 light body with moderate carbonation. Very refreshing treat.
O4.5 definitely loving this. Wish they had the bottle to go, was really hoping To get Matt a taste of this one :(
Aside from that it's a lovely sour Berliner weisse wih hints of blueberry. Lovely in every aspect.
★
633 characters

4.4
/5
rDev
+7.3%
look: 4.25 | smell: 4.25 | taste: 4.5 | feel: 4.25 | overall: 4.5
Brunello Wine Barrel Aged Justin Blabaer
500mL bottle into a Teku
A: Pours a dark maroon, almost brown, with reddish hues when held to light. 2 fingers width of off white head dissipates down fairly quickly and leaves a few patches of lacing.
S: Tart dark fruits, currants and dates, tannic red wine notes, oak, blueberries, faint wheat, banana esters. Very nice.
T: Tart lactic sourness coupled with sweet berries is the first thing to hit the palate. Lemon-lime, wheat, blueberries, oak. Sourness builds throughout the drink. Excellent.
M/D: Medium body, moderate carbonation, drying on the finish leaving you eager for another sip.
O: Excellent beer. Much better than the regular Justin Blabaer in my opinion, more complex with a much great degree of sour tartness. I really dig this one.
★
800 characters

4.32
/5
rDev
+5.4%
look: 4.25 | smell: 4 | taste: 4.5 | feel: 4 | overall: 4.5
Enjoyed out of a 500 mL brown bottle with no dating to be found. The only thing that differentiates from regular ol' Justin Blåbær is a bit of text on the upper-right corner of the label. Whereas non-BA Blåbær says "malt beverage brewed with blueberries", the BA version says "ale aged in wine barrels with blueberries added". Poured into a Boulevard Smokestack series chalice glass.
Appearance - The hue of the BA version is much darker than the regular version, with an overall tone of dark burgundy-amber with some undertones of eggplant purple. I had to hold it up directly in front of the light to see the color, as it was too dark to see through the reflections on the bowl of the glass. The head is about a finger thick and ethereal, a bit like champagne head, and dissipates quickly, leaving a thin film of fine bubbles across the top of the body. Eventually even that dissipates to nothing. The color of the foam is a pinkish hue.
Smell - Great notes of oak and tannins, along with muted-fruit vinous elements from the second-use barrels. The blueberries are also on full display, contributing a tart fruitiness that plays well alongside the slightly more rich oak characteristics. Some sweeter notes of vanilla and merlot-infused caramel (no really, it's a thing) cut the acidity.
Taste - In a lot of ways it reminds me of the non-BA version, but with more depth and complexity. Notes of red wind must are definitely present here where they were not in the original. The original is very tasty, but a bit one note--blueberry tartness. This one has that same acidity and hints of vinegar, but now there are impressions of more fruit complexity, with black currant and plum making an appearance. The oak tannins are again present in the taste.
Mouthfeel - Surprisingly, the barrel aging has not had a terribly negative impact on the effervescence of this beer. There is still a fairly high amount of carbonation to provide a prickly mouthfeel. The body is medium-light.
Overall, a better beer than the base, but not by as much as I had expected. The barrel really lends additional complexity to the taste and makes for a very different looking beer, but the smell and mouthfeel are pretty similar. All else being equal, I would probably choose the wine barrel version of this beer, but it's also more expensive and much harder to come by, and I'm not sure it's enough better than the base to compensate for those drawbacks. Still worth a try if you come across it--especially if you can do it side-by-side with the base.
★
2,537 characters

4.36
/5
rDev
+6.3%
look: 3 | smell: 4.5 | taste: 4.5 | feel: 4 | overall: 4.5
500 mL bottle poured into a globe at cellar temperature. Interested to see how much the wine barrel aging changes this one because I really like the original.
L – Hazy ruby brown color with a 2-finger bubbly, foamy, cream-colored head. Pretty nice retention and some patches of lacing. Much darker and much better head retention than the original.
S – If you look hard enough, you can get all of the notes of the original including grainy wheat and earthy blueberries. However, these aromas have been mostly overtaken by a beautiful blend of oak, tannic red wine, black cherries, and a stronger lactic acid character. I'm having a hard time calling this a Berliner weissbier, but it smells fantastic.
T – Wowsers. This starts off much sourer than the original with sour black cherries and grapes followed by tart raspberries and blueberries. As the acidity fades, the earthier characteristics of the berries and dark cherries come out more and are accentuated by musty, dry oak and red wine tannins. There may even be some chocolate peeking out toward the finish. Delicious.
F – Light-bodied, great carbonation, a tart, bordering on mouth-puckering, and sticky mouthfeel, and an earthy, tart, musty, and very dry finish. Oak and tannic red wine flavors linger for a bit. Even with all this other stuff going on, the body is still light.
O – I always try to rate based on style, but even though this really isn't even close to a Berliner weissbier, I have to rate it highly. It's just delicious and beautifully complex. The Brunello wine and barrel characteristics really shine. I can't really say if I like it better than the original or not because they're just such different beers. I must say that if you're a fan of sour beers and are hankering for something a bit tarter than your typical Berliner, you should reach for this one. Awesome beer and bonus points again for the label and for the ingenuity of using Brunello wine barrels. Cheers, Evil Twin and Co.!
★
2,002 characters

3.53
/5
rDev
-13.9%
look: 3 | smell: 3 | taste: 3.75 | feel: 4.25 | overall: 3.5
Pour / Appearance: High carbonation, likely due to bottle conditioning and is somewhat expected with a berliner. Head dissipates quickly but sticks around the glass rim. Nice lacing! Looks nothing like a berliner in any way; very dark and even muddy when held in the light. Almost like an american brown ale. If I got this at a bar I'd be somewhat confused.
Aroma: Definite oak, and light tannins. Hard to tell if this is from the red wine residuals or the actual barrel. Lactic at the back, but not overbearing. Obviously no real hops, but smells oddly alcoholic at 4.5%. No blueberries, which is a shame but I suppose it's to be expected if it was barrel aged after the fact. Disappointed again.
Taste: Lactic acid then an odd combination of brown, caramel, and vienna. And, once it hits the throat, bits of smoke. Like, I thought maybe I was getting tannins again, but honest to god smoke. Definite red wine and oak influence, and very drinkable. But again, very little blueberry and honestly much of anything but acid and oak.
Overall: Honestly I'm really disappointed, both from the folks who brewed this and in the beer itself. It's more of a very strange flanders red than it is a berliner. Maybe when it wasn't barrel aged it was different?
Bottom Line: Avoid unless you're trying to tick it off a list, or love any of the breweries involved. For the price you're not getting much. It's not a bad beer, but it's a specialty beer for a reason. I like it and will seek out the original to compare, but only out of loving Evil Twin and Fano.
★
1,568 characters
Evil Twin Brunello Wine Barrel Aged Justin Blåbær from Evil Twin Brewing
88
out of
100
based on
10
ratings.