Dismiss Notice
Dismiss Notice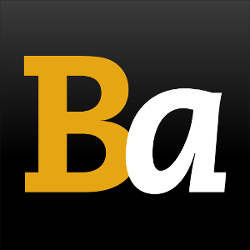 Join Our Email List →
And we'll send you the latest updates and offers from BeerAdvocate, because knowing is half the battle.
Dismiss Notice
Canary Square
Reviews: 9 | Visits: 14
Reviews by Smokee:
4.35
/5
rDev
+11.8%
vibe: 4.5 | quality: 4.5 | service: 4.5 | selection: 4.5 | food: 3
Pretty crowded on the Friday night that I went, but bar seats opened up. Nugget Nectar, Union Jack, Racer X, Ruination, Green Flash, all on draft.(And more) I was pretty impressed with the selection. The bartender was very good. I thought the pour to price ratio was a little steep on the Green Flash and Racer X(I cant remember the exact $$ amount) Steep but not excessive.
They seemed to but effort into serving beers at the right temp and using the appropriate glassware(for the most part)
Mushroom toast and spring rolls appetizers were very good, oddly the burger wasn't too great. Im told they switched chefs last week, so hopefully things pick up on the food front.
Decent music and outdoor seating as well.
★
716 characters
More User Reviews:
4.43
/5
rDev
+13.9%
vibe: 4.5 | quality: 4.5 | service: 4.5 | selection: 4.25
4.03
/5
rDev
+3.6%
vibe: 4.25 | quality: 4 | service: 4.25 | selection: 3.75
Decent spot. Waitstaff was pleasant and attentive. Had the smoked Pork Tacos which were okay...the pumpkin seed salsa was more of a sauce which made the taco shell fall apart. The beer selection was okay, but I happened to be there just when they tapped a keg of KBS so it made it better.
★
291 characters

3.79
/5
rDev
-2.6%
vibe: 3.5 | quality: 3.75 | service: 3.75 | selection: 4
3.74
/5
rDev
-3.9%
vibe: 3.75 | quality: 3.5 | service: 4 | selection: 3.75
Good looking space, decent food, and a solid beer selection, but they lose points in my book for serving their beers in 14 oz. cheater pints.
141 characters

4.25
/5
rDev
+9.3%
One of my favorite places in Jamaica Plain and one of the best places to watch a game while drinking plenty of good beer.
The have 30 taps and a small bottle list. Most things served in a pint for a fair price. Sometimes the draft list is way too hop heavy and there will be only one or two dark beers on tap. I would give the nod to Brendan Behan a block away on beer selection because they get better local stuff like Trillium and Mystic. The best way to see what is on tap is on the owner's blog: http://bostonmoxleybeerblog.blogspot.com/
They have 3 or 4 nice TVs in the bar area. This is one of my go to places to watch a game. They also have huge windows that open up. Most bars in JP are dark and cramped. Canary Square is the opposite and I dig it as a change of pace. Its a good place to come with a larger group. The patio is pretty nice and would be amazing if the cars going by didn't kinda ruin it.
If you are looking for a fun beer crawl head to JP and check out Brendan Behan, The Haven, Canary Square, Tres Gatos and Streetcar. They are all within a 5 minute walk from each other. Or just go to Canary Square to watch a game. Or just stay on your couch. What the fuck do I care.
★
1,200 characters
4.59
/5
rDev
+18%
vibe: 4.5 | quality: 4.25 | service: 4.75 | selection: 5 | food: 4.25
Whoever procures the beer for this place has great taste and, apparently, is very aggressive. They had Heady Topper there for a minute, and they regularly have Founder's Breakfast Stout on tap, among other coups! I have literally lost whole days there, especially during football season, having brunch, watching the games on their big tvs, having a number of tasty post-brunch beers as I make my way down their Willy-Wonka-like row of colorful, candy-like taps. The food is pretty good too. It gets super crowded for dinner, especially if you want to hang out in the bar area. It's very kid friendly during brunch hours due to the wait staff and the big, open floor layout. Looks like a baby stroller bike rally some Sundays. Just heed my words: don't sit at the bar on a Sunday afternoon in the Fall unless you have nothing pressing to do that day and the next morning.
★
870 characters



3.85
/5
rDev
-1%
vibe: 4 | quality: 3.5 | service: 3.5 | selection: 4.5 | food: 4
One of the best venues for craft beer JP/Brookline area. They have 30 taps, many of which change up fairly frequently, but keep quite a few "regulars" around. The bartenders are responsive and quick to let you try a few samples- but a few of them couldn't tell you a stout from a pale.
Selection is great, I've had some phenomenal beers here. They always have a lot of local great brews on - Smutty, Allagash, Harpoon, Pretty Things, but also get their hands on a bunch of hop bombs from the West Coast and great stuff from Founders in MI. As mentioned by another reviewer, they also have monthly "tap takeovers" where they bring in 5 or 6 beers and some swag from one brewery the last Tuesday or every month.
The pricing on the beer is fair, if not the best in town sometimes.
Menu isn't the largest, but the food is good and relatively well priced. They change it up seasonally.
★
886 characters
4.18
/5
rDev
+7.5%
vibe: 4 | quality: 4 | service: 4 | selection: 4.5 | food: 4.5
Caanry Square is a really solid spot in JP/Boston. The set-up is really nice, with a huge garage door open to a patio in the summer, with some good people watching spots.
The beer list is about 30 draft lines, and is always rotating. They usually have a lot of local brews, as well as solid options from Stone, Port, Victory, Sierra Nevada, Allagash, and some solid imports.
They usually have a brewery tap takeover one day a month (Sierra Nevada, Stone, Victory, etc).
The food is really solid, and don't leave without trying the chicken wings.
★
549 characters

3.98
/5
rDev
+2.3%
vibe: 4 | quality: 3.5 | service: 4 | selection: 4.5 | food: 4
Stopped by here a few days after moving to JP, and was actually very impressed.
First off, the food is very reasonably priced and most was delicious. Pate was very good and the grilled cheese was amazing. The pulled pork sandwich was nothing great, though the fries that came with it were.
Onto the beer- very nice list. Much better selection than anticipated and judging by what I've seen in other bars in the area- I would stack their offerings against any others.
Atmosphere is casual yet somewhat trendy. Not too much so, in my opinion. I enjoyed the dark lighting and brick inside. The patio is pretty nice.
Our server was very attentive and helpful.
Will definitely be stopping by again soon!
★
706 characters

3.2
/5
rDev
-17.7%
vibe: 4 | quality: 2 | service: 4 | selection: 4 | food: 2
Went to this place with my wife tonight. The place opens at 4pm but you cannot get food until 5pm? Needs a few more things to eat than pickles and popcorn.
The beer selection is good. All beers are on draft and predominately craft brews. A very nice mix of east and west coast. Some nice finds for the area like Founders and Goose Island. Well priced. Served in proper glasses but several with no head.
The food we very erratic. Smoked trout pate was very good. My wife had the chicken salad and I have the steak frites. Both were very much overdone. We finished with the homemade donuts. Another good dish. However the fries were not good at all.
For an $80 tab I expected alot more in the food department.
Service is good and I can't fault the service for their website being very dated on beer offerings.
★
813 characters

3.8
/5
rDev
-2.3%
vibe: 3.5 | quality: 4 | service: 3.5 | selection: 4
After dinner at the Haven, we stopped into Canary Square because I had heard it just opened. Very large space, with lots of brick, and plenty of windows street-side. Lots of tables for dining up front, then a large bar in the back. Huge chalkboard with the tap selections on the wall. We were greeted by a few busboys cleaning tables. Snagged an open small table near the bar to stand around. Great selection of beers. All of the major American craft breweries were on tap - Allagash, Brooklyn, Victory, Dogfish Head, etc. Probably about 25 craft beers on tap, so something for everyone. Had a pint of DFH Chicory Stout. Bartender gave my wife back the wrong change - don't just assume you can keep the 50 cents. Can't comment on the food, as we already ate and no one near us was eating. But the menu looked reasonably priced. For some odd reason though, something about Canary Square didn't grab me. The place sorta gives off a cold, upscale bar vibe. To me, it doesn't have a homey feel that I think is more the style that fits in JP. I can see why people would like this place, but I prefer the cozy feel of Brendan Behan or The Haven over this bar, which seems like it's right out of Back Bay.
★
1,198 characters
Canary Square in Jamaica Plain, MA
-
out of
100
based on
9
ratings.