Dismiss Notice
Get 12 monthly issues of BeerAdvocate magazine and save $5 when you select "auto-renew."

Subscribe now →
Dismiss Notice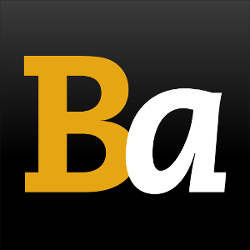 Join our email list →

And we'll send you the latest updates and offers from BeerAdvocate, because knowing is half the battle.
Calavera Mexican Imperial Stout
- Microcerveceria Gourmet Calavera
| | |
| --- | --- |
| Educational use only; do not reuse. | |
Reviews: 13 | Hads: 40
3.47
/5
rDev
-11%
look: 3.5 | smell: 3.25 | taste: 3.75 | feel: 2.75 | overall: 3.5
A: Black with little brown head
S: Alcohol, strong roasted malts, tobacco, chocolate
T: Slight ash, molasses, chocolate, coffee, slight spiciness, alcohol
M: Very wet on the palate, little carbonation, finishes wet
O: Not bad, lots of flavor. A little too wet for me, I could go with a point or so higher on ABV to dry it up a bit.
★
334 characters

4.5
/5
rDev
+15.4%
look: 4.5 | smell: 4.5 | taste: 4.5 | feel: 4.5 | overall: 4.5
Delicious! Pours inky black, light brown head with strong lacing. Dark malt, chocOlate bouquet. Smooth, malty, nice coffee, cocoa flavor with just the barest heat. Well hidden abv, very smooth and easily quaffable. The chilis provide a pleasant tingle and counterpoint to this sweet stout.
In many ways, this beer is comparable to Clown Shoes' Chocolate Sombrero - with a subtley different chili profile, a little sweeter and at a solid price point.
Easily the best Mexican craft beer I've had - I look forward to trying their other offerings.
★
545 characters
4.45
/5
rDev
+14.1%
look: 4 | smell: 4 | taste: 4.75 | feel: 4.5 | overall: 4.5
Delicious Imperial Stout, drank in the Mexico City Airport during a layer. notes of chocolate and Caramel. hint of Spice from the Chile but I wouldnt have detected it if it wasnt mentioned on the bottle.
★
203 characters
4.02
/5
rDev
+3.1%
look: 4 | smell: 3.75 | taste: 4.25 | feel: 3.25 | overall: 4.25
Skeptical to buy anything from the cheap pale lager wasteland known as Mexico, I was compelled to see what a Mexican Imperial Stout was all about. With kind of a thin feel, bitter consistency and quickly dissipating head, it reminds me more of the traditional English RIPs more than the American styles.
A considerable part of the description on the bottle is dedicated to describe the chili content, consisting of 4 varieties (undoubtedly, there will be reviews from BA members with mutant taste buds that will claim to taste all 4). However, this just seems a mere accessory to the flavor that accents the recipe and compliments the multi-hop bitterness.
Unique and enjoyable!
★
683 characters

4.65
/5
rDev
+19.2%
look: 4.5 | smell: 4.5 | taste: 4.75 | feel: 4.5 | overall: 4.75
I had a few sips of this beer where I work , we are trying it to see if we could sell it at the bar .? Wow what a nice Mexican Imperial Stout . ! This is a rich roasted coffee,W / Mex.- chocolate, spices, mild hops and a hint of chile .!!! The spice from chiles was there, but not overwhelming . Just the right of back-end heat. Very nice ! I enjoyed this very much, it is still food friendly, Love to try this with some great mole ...!! Wow thanks for letting me try this beer... I will be looking for it . !!! mmmmm Good !!
★
533 characters

3.63
/5
rDev
-6.9%
look: 3 | smell: 3.75 | taste: 3.75 | feel: 3.5 | overall: 3.5
355ml bottle enjoyed at La Internacional Cerveceria in Cozumel, MEX.
Pours with a fizzy and short-lived head.
The aroma is lightly spicy and has a hint of molasses.
The 9% ABV is apparent in tasting but partly hidden in the feel, but the light touch of chilies make this a bit diffcult to judge.
Flavor: mainly a nice mix of alcohol esters and dark malts; slightly too sweet; light coffee and chili pepper.
★
414 characters
4.76
/5
rDev
+22.1%
look: 5 | smell: 4 | taste: 5 | feel: 5 | overall: 5
I live in Mexico Capital D.F. and we are very used to hot chili peppers and strong flavors, this beer has everything you need to enjoy Mexican food, it has some notes of chocolate and chili
Appearance: Great black with a well formed off-white head. Decent glass lacing and a fair amount of alcohol legs
Smell: Rich roasted coffee, chocolate, leather, spices, mild hops and a hint of chile rich spice.
Taste: Follows the nose, rich roasted coffee, chocolate, leather, spices, mild hops and a hint of chile rich spice. The spice from chiles was there, but not predominant. Just the right of controlled back-end heat.
Mouthfeel: Thin bodied, with smooth feel and spot-on carbonation. Very easy to drink.
Overall: Awesome beer, grate flavor and enjoyable with a touch of Mexican style
★
786 characters

4.21
/5
rDev
+7.9%
look: 4.25 | smell: 3.75 | taste: 4.5 | feel: 4 | overall: 4.25
The dark color is very attractive. Expected the most intense caramel and dried fruit aroma. But the first sip was a blast. The beverage has the right bitterness to balance the flavors. The chile and chocolate flavor is perceived. And the recommended pairing is great. Drink this beer with a plate of mole with turkey or a cut of meat (preferably lean) is highly recommended.
★
374 characters

3.56
/5
rDev
-8.7%
look: 3.5 | smell: 3.75 | taste: 3.5 | feel: 3.5 | overall: 3.5
Deep black color with a thin aired caramel head with short retention.
Nice aroma of homemade coffee, earthy hops, dark chocolate and spices.
Bold flavor of coffee, heavy on caramels, cola, roasted malts, licorice, slightly tangy and earthy from English hops. Although there was some chili addition, it does not feel much spicier than other American Imperial stouts. Its chili is more for flavor. Dry aftertaste with medium bitterness.
Medium body with medium carbonation, a bit sticky. Alcohol of 9% abv is well disguised.
I had low expectations after tasting their dull Dubbel, but this one is decent even though relatively it has a low complexity. It would have been more interesting to do something closer to a mole poblano, less sweet, salty and hotter.
★
757 characters

4.03
/5
rDev
+3.3%
look: 4.5 | smell: 4 | taste: 4 | feel: 4 | overall: 4
355ml bottle poured hard into a sniffer.
poured a jet black full body liquid, no light goes thru, thick 3 fingers beige head, medium retention, little lacing, persistent beige ring on top.
nose composed of sweet dark fruits, chocolate, coffee, and bread. intense roasted dark chocolate malts.
rich palate, same as smell, bit smokey, such a good balance of english hops cutting into the malt sweetness. lingering mild spicy finish, like pan roasted red tree chili pepper that blends well into the coffee chocolate bitter-sweet brew.
full bodied, nice adequate carbonation, silky and creamy brew.
definitely my favorite mexican imperial stout, might save a couple for cellaring to see how it comes. the chili addition makes it interesting. defenitely worth trying.
★
762 characters

3.65
/5
rDev
-6.4%
look: 3.5 | smell: 3.5 | taste: 4 | feel: 3 | overall: 3.5
Not as soul-sucking dark as the promotional materials would have you believe, but it's a pretty decent look. Head is quickly releasing, but initially had a nice height and bubble structure - a little too soda-pop for the major leagues but good.
The nose is strong, but could use a little complexity to round it out. Brew salts and roasted malt with a backdrop of alcohol.
Flavor is brash and a little undercooked, but I love the enthusiasm and would absolutely get it again in the Mexican context. Mild hopping mingles with a minty herbal component to create a decent second layer behind the strong roast chocolate notes. The chili really just seems to accentuate the alcohol factor which is already present in most of Calavera's beers and especially here in this 9+ monster.
Really the mouthfeel is what separates CMIS from the really high quality brews - a beer advocate from the parts of the world where you can't get absolutely top notch competitive stouts will probably find this perfectly enjoyable (palates willing, of course). But comparing this to Bourbon Co. and the Abyss is simply unfair. The cola comparison comes back in the mouthfeel: bubbly, somewhat watery and over-carbonated, but also syrupy in a way. The perfect attenuation is just not there - yet. I don't see any reason that Calavera won't evolve into an absolutely kick-ass brewery.
★
1,362 characters
3.88
/5
rDev
-0.5%
look: 4 | smell: 3.5 | taste: 4 | feel: 4 | overall: 4
A: deep amber, medium brown in color, medium body, semi traslucent, a veri tiny tan head, dissipates fast, no too much carb, waste left behhind
S: hops, chile, spicies, toast, some alcohol
T: medium high body, very spicy, warmer, alcohol presence, long final
★
260 characters

3.41
/5
rDev
-12.6%
look: 4 | smell: 3 | taste: 3.5 | feel: 3.5 | overall: 3.5
A- Pours black. Head was tan, and boisterous. 4 fingers at least, though my pour was vigorous. Lace was not bad.
S- Aroma was roast when warmer, leathery, slight chocolate, mild hops and a hint of chile spice that tingled the nose hairs slightly. There was a cold, almost minty aroma. Didn't detract in my eye.
T- That mint was there, but mostly leathery, dry, roasty, slight chocolate and coffee. The spice from chiles was there, but not predominant.
M- The feel was not wildly thick, but solid medium bodied. Carbonation was good.
O- Overall, a decent offering by one of Mexico's premier craft breweries. I would like to try more and I think they will do good things for the scene south of the border.
★
719 characters
Calavera Mexican Imperial Stout from Microcerveceria Gourmet Calavera
86
out of
100
based on
13
ratings.