Dismiss Notice
Get 12 monthly issues of BeerAdvocate magazine and save $5 when you select "auto-renew."

Subscribe now →
Dismiss Notice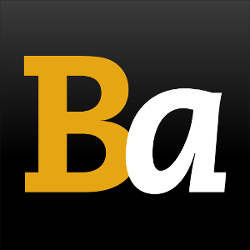 Join our email list →

And we'll send you the latest updates and offers from BeerAdvocate, because knowing is half the battle.
Augusta's Winking Judge
Reviews: 15 | Visits: 17

3.86
/5
rDev
-0.3%
vibe: 4 | quality: 3.5 | service: 4.5 | selection: 3.75 | food: 3.5
Came in here on a Friday night for birthday celebrations for a number of people in our group of friends born this month. Got there early and the place wasn't crazy although by midnight was packed to the gills. That always helps the vibe, helping me to overlook the slight bit of clutter.
The beers on tap were mostly local, and I managed to enjoy a flying monkeys netherworld cascadian black ale, triple chocolate stout from flying monkeys, muskoka's winter Weiss and tankhouse ale, which I don't think was mill street's. Lots of other good local offerings although was lacking a big IPA hop bomb presence. Overall they have just over 20 beers on tap and one on cask as well as a few bottles.
Service was good and attentive and quite friendly didn't have to wait more than a minute for a beer and there was someone around to clean up all the glasses left behind from my friends and I.
I'm not certain about the food list, I only nibbled at some nachos when I wasn't playing darts, but everyone else seemed pretty content and happy with the food. Standard pub fare and some of the poutines that walked by looked and smelled really good. So if you're in the mood for a nice sampling of Ontario craft beer, this bar may be for you.
★
1,233 characters

3
/5
rDev
-22.5%
vibe: 1.25 | quality: 3.25 | service: 3.25 | selection: 3.25
This place was extremely disappointing. Based on the average BA rating, I expected this to be a place I would enjoy and stay for a few points, but my visit was extremely short-lived. The atmosphere is absolutely terrible - think the trashiest, darkest, dirtiest pub you've ever been to. The draft selection was odd. There were quite a few more taps than the Ship had - yet anything interesting was also on tap at the Ship. A lot of the taps were pouring fairly uninteresting beer. There's no chance I will ever return here.
★
530 characters

3.44
/5
rDev
-11.1%
vibe: 3.5 | quality: 3.5 | service: 2.75 | selection: 4 | food: 3.5
I had a fairly bad experience with the winking judge the other day, and another somewhat lacking experience there so I felt a re-review was in order.
Anyways, it's still an excellent beer bar, and boasts a wide selection with lots of craft beer bottles and advertisements both new and old on the walls. There is still a serious need for some dusting to be done inside this establishment.
Anyways, I can't complain about the bartending, it's still very good and they make sure you get a proper pour. However the service was fairly lacking as we waited on the patio for a good half hour waiting for a waitress before going into order, although no issues with courteous behaviour. The menu upon being looked over again, also was very limited.
Lots of selection as there were too many taps that I could readily count. The food was good, but it appears to have gone up with smaller portions since I was there last, which is a disappointment. As I stated early the menu does not offer a lot of selection.
I'd still go back, and it's still one of the premier beer bars in Hamilton, but with the Ship next door now brewing their own beer, and the other bars at Augusta starting to carry more craft offerings, I have to wonder how much longer that will be the case, especially given the prices. I expect to pay more for craft beer, but not $20+ for a pitcher of local lager.
★
1,369 characters

3.78
/5
rDev
-2.3%
vibe: 3.5 | quality: 3.5 | service: 4 | selection: 4
Came in looking for a pint. Lots of beer imagery in what appears to be a bar coverted from a house long ago. Has a local small time vibe. Lots of Ontario micro brewery taps, no bottles. Interesting brews from Flying Monkeys, Grand River, McAuslan and more. Had a Belgian Pale in Delirium Tremens poured into proper glassware, reasonable price. Friendly and chatty staff at a very slow mid day bar stool. Cool place I'd attend semi regularly if I lived nearby. Olde time and historied feel, a good spot to drop in for an interesting tap opportunity and move on.
★
560 characters
2.98
/5
rDev
-23%
vibe: 4.5 | quality: 3 | service: 2 | selection: 3.5 | food: 2.5
Passing through Hamilton on a business trip and found this place on BA with good reviews. I was looking forward to trying some local craft beer that I can't get in the US. The atmosphere is absolutely perfect. I can't imagine a nicer place to enjoy a fine beer. Very old and "pubby."
Unfortunately, it seemed difficult to get a fine beer at this bar. I was very disappointed in the quality of most of the beer I sampled. They have a lot of taps but nothing I tasted was very good. And the staff could not help at all. The best they could do was offer me a taste. They couldn't even tell me the beer style let alone anything about the brewery (although they were quick to tell me that everything on tap was brewed "locally"). The fellow patrons tried to help by telling me their favorites but the staff was very poorly trained.
I wouldn't go out of my way to go back to this place. Ever.
★
888 characters
4.2
/5
rDev
+8.5%
vibe: 4.5 | quality: 4 | service: 4 | selection: 4.5
Second stop on a recent trip to Cambridge, Hamilton, and Niagara Falls with mrmanning. As soon as you walk inside you can tell that this place is a beer geek's beer bar. Micro brew memorabilia lines most of the walls downstairs and various craft bottles hover over the bar area.
At the time of our visit there were 20 taps, including Taps Baltic Shipwreck Imperial Stout and Chuck Norris Roundhouse IPA, Kawartha Lakes Pale Ale, Nickelbrook Pumpkin Ale, Mill Street ESB, Flying Monkeys Smash Bomb Atomic IPA, Grand River Plowman's Ale, and Beau's Lug Tread. I tried all of these beers and was glad to find four brews that I hadn't sampled before. Len and I weren't too concerned that the cask wasn't flowing when we came because the large draught selection more than made up for it.
Service was friendly enough as Mary (co-owner) and Winger (bartender) were happy to chat with us, though for much of the time we had to go to the bar to order our beers. So table service was basically non-existent, except for when Mary brought us some complimentary chips (thanks again!). Having said that, the owner had no problem mailing my license to me when I left it at the bar on our second session here, so the service gets a "4" in my books.
Didn't try the food but I hear their wings are solid, and we noticed the regulars making their own snacks in the kitchen to enjoy with the Super Bowl game upstairs. Clearly they appreciate their faithful customers.
Overall, this was the best spot that we came across on our trip. The Judge is quite obviously dedicated to supporting local and regional craft beer and its huge micro tap lineup and real ale engine reflect that commitment. One of the top 5 beer bars in the province, if you ask me.
★
1,737 characters
4.13
/5
rDev
+6.7%
vibe: 4 | quality: 4 | service: 4.5 | selection: 4 | food: 4
Read about this place on BA. A quaint little oasis just outside of an otherwise struggling downtown Hamilton (which hopefully will change over time).
The Winking Judge has an amazing selection, knowledgable pourers and servers, a laid back feel, warm ambiance and very happy patrons. Groovin' background music. I had a vegan soup that took the chill out and complemented my IPA. A pure good experience and a place where everyone was smiling.
My only real critique is that most of the menu items are typical fried pub food fare. The soups suggests a greater potential. The beers are worthy of healthier more creative fare.
My new home away from home. Amen.
★
659 characters

4.14
/5
rDev
+7%
vibe: 4 | quality: 4 | service: 4 | selection: 4.5
Strolling around Hamilton on a lazy Sunday, I poked my head into this place. I'd heard great things about it from friends, but they hadn't been by in a few years, so I figured it was worth a go. (Not to mention the beer selection in the places next door were the standard Molson-Coors fare...)
Hard to detect the vibe here, because the place had only opened about a half hour before. A few regulars at the bar, and a friendly waitress gave us a table and a smile as she finished wiping tables. The house has a wonderful Victorian feel to it, reminds me a great deal of the Queen's Grad Club. Wooden interior, great sounds from the floors, micro brew posters, hats and bottles on the wall. (including a 2L Fin du Monde, that I now want buried with me). Incredibly homey feel, something I'd really like to call my local.
A great lineup of mostly Ontario Crafts on tap (Flying Monkeys, TAPS, Grand River, Magnotta, F&M), including a full slate of Niagara's Best on the cheap. Waitress/tender was happy to give us half-pint samples of some of the new ones, and was patient as we debated our next selection. At least half of the lines were ones I hadn't had before, which is my definition of a good pub. Tried Delirium Tremens for the first time. Wasn't hungry though, so no food this time.
Great beer selection, great atmosphere. I'll definitely make a point of coming back whenever I'm in town, as should you!
★
1,409 characters

4.14
/5
rDev
+7%
vibe: 4 | quality: 4 | service: 4 | selection: 4.5
This is a big and old Hamilton house that has been converted, quite successfully, into a bar, giving it a real homey feel. Hundreds of beer bottles run along the top part of the wall, creating a wallpaper-like effect, and beer posters and ads, both old and new, are at every corner. Once being a house, the space was somewhat small, and this was only furthered by the upstairs being rented out for a party. We still had no trouble getting seats.
The lone bartender was very nice, approachable, and knowledgeable, giving me a bit of information on each beer I had. With the innumerable amount of bottles of craft beer that span across the globe filling the house, I was a bit disappointed to find out they had no bottle selection, but that quickly became apparent that that didn't matter with about 14 taps of solid Canadian micros on deck. They also have a cask engine, which unfortunately wasn't running at the time (I could'nt expect it to since it was a Sunday before a holiday). I didn't order the food, but seemed like standard pub fare from what others were eating around me.
If you're in town, this is the place to go for Canadian micros. It borders the reasonable to a bit pricey side, but it's all worth it in the end. Two thumbs up. I'm proud to have a bar like this in Hamilton.
★
1,291 characters
4.08
/5
rDev
+5.4%
vibe: 4 | quality: 4 | service: 4 | selection: 4.5 | food: 3.5
This place simply kicks butt. The staff know what they are talking about, and are quick to offer a drink, and great conversation. The regulars are all friendly as well. Atmosphere is very pub-ish and comfortable. TV is upstairs for those inclined. Food is pub fare, but the must try is the wings and the bison burger. I have never seen so many micros in one place. Absolutely my favourite place to have a beer. Now that I have moved away from Hamilton, it is a must stop for me when I am back in the area.
★
505 characters
4.22
/5
rDev
+9%
vibe: 4.5 | quality: 4 | service: 4.5 | selection: 4 | food: 4.5
This is an old house converted into a pub a block from james street in Hamilton. Very nice decor, homey, with a great patio in the front and back. Lots of old beer bottles adorn the walls.
Quality here is pretty high, no macros at all. HEavily Canadian microbreweries are on tap, about 15 or so I'd say, and one cask. The cask to me was nowhere close to what you'd find in the UK but still very good.
Great service and friendly staff. The prices are reasonable for food and a little pricey for the beer. I paid $7 a pint for a west coast IPA from church key..it was worth every penny
★
586 characters
3.58
/5
rDev
-7.5%
vibe: 3 | quality: 3.5 | service: 3.5 | selection: 4
There are at most 12 active lines here, a good selection for anywhere in the province. Just off downown, parking available, but food is 30 minutes delay. A decent selection with Ontario being well-represened. Bill the owner holds court and the place is full at night, not so much mid-day. Reasonable enough environment. If you are in hamilton, this is the place to spend any time for beer. The tap system is true mix with 60% notrogen. Bill knows beer and is in-your-face humour. Would love more taps and a couple of casks, and not 60% nitro which definately affects taste.
★
573 characters
4.63
/5
rDev
+19.6%
vibe: 5 | quality: 4.5 | service: 5 | selection: 4.5 | food: 4
Been here a bunch of times and haven't reviewed it as of yet. So here it goes.
The atmosphere is very nice, old Victorian house, very cozy, and usually very quiet. They do have jazz bands later on at night which is appropriate. Kegs are always fresh and food is good. Eaten here a few times and enjoyed it each time. Food menu is small but they have some interesting picks, like the bison burger, which is pretty tasty. Service has always been friendly and the beer selection is likely the best outside of Toronto for craft beer. Primary focus is on Ontario craft beer, with the occasional import and other Canadian brews on tap.
Great place, and definitely worth a stop on the way through Hamilton
★
701 characters

4
/5
rDev
+3.4%
vibe: 4 | quality: 4 | service: 4 | selection: 4
This pub was a required stop whenever we were in the Toronto area, back when I was living in Windsor. Since moving to Toronto, I hadn't returned in quite a while. That was rectified yesterday. The Judge is a great pub with excellent atmosphere. The beer related plaques and pictures that line the walls, and especially the bottles lined up near the ceiling, give it a historical feel. It has a lived in feel, with lots of green velvet seating and a large selection of old coasters on the wall. I've sat in the rear patio before, but it was still too cold (and rainy) on this trip. Last time I was back there, hop vines were just flowering. There were about 20 beers on tap, along with a beer engine. Unfortunately, the cask was empty. The beers constituted a wide variety of Ontario micros, usually just one tap per brewer, and a single cider. We each had a small free sample before grabbing a pint too. Service was friendly and the bartender seemed genuinely interested in the local beer scene. Restrooms were upstairs. Overall, this is a cozy pub and a great place to sample a variety of Ontario craft brews.
★
1,110 characters

4.2
/5
rDev
+8.5%
vibe: 4.5 | quality: 4 | service: 4.5 | selection: 4
This is THE neighbourhood pub for Ontario beer hunters! One of the best in Canada and the best in Ontario by my reconing. The owner (Bill Rea) is alway ready with a sharp quip and a cool draft...and draft beer is what moves the Judge. They had 16 craft beers (from local and national brewers) on tap with 2 beer engine pumping the suds to the thirst patrons. I had a Cameron's amber and a Kings dark lager while there....I went for a long awaited Dennison's wheat but they drained the keg the day befor I got there the dogs!!
This is great pub in the old part of Hamilton....full of character and characters and it eben has 4 resident ghosts so I'm told. A must destination for beer hunters in search of a great pint and a friendly chin wag. I highly recommend it.
★
767 characters
Augusta's Winking Judge in Hamilton, ON, Canada
88
out of
100
based on
15
ratings.