Dismiss Notice
Dismiss Notice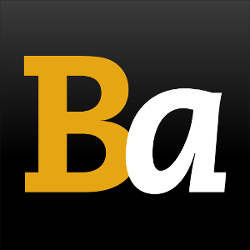 Join Our Email List →
And we'll send you the latest updates and offers from BeerAdvocate, because knowing is half the battle.
Dismiss Notice
Clare's Thirsty Ale
- Haymarket Pub & Brewery
Reviews: 14 | Hads: 138
4
/5
rDev
-10.9%
look: 4 | smell: 4 | taste: 4 | feel: 4 | overall: 4
32oz growler, poured into a Haymarket globe glass, enjoyed on 1.20.15, review from Tasting Journal.
The beer pours a jet black color, thick, oily, viscous with a finger or so of thick, taut, caramel head that leaves nothing in the way of lace, mild retention settling into a faint layer of film atop the beer. The aroma is quite pleasant, plenty of fresh raspberry, jammy and sweet with rich chocolate, rye barrel that offers some cutting spice and earthy oak. The flavors resonate well, intense raspberry, very sweet, like a jammy preserve, a bit of that tart but earthy brambly character with tons of rye barrel, spicy with earthy and chewy oak and nice chocolate and malt richness. The mouthfeel is very nice, thick creamy, rich, coating with an easy smooth finish.
Verdict: A very nice stout from Haymarket, definitely one of the better beers I've sampled from them. It's quite sweet and very heavy on the raspberry preserve flavor, rendering it a bit one dimensional.
★
976 characters

4.21
/5
rDev
-6.2%
look: 4 | smell: 4.25 | taste: 4.25 | feel: 4 | overall: 4.25
2015: 4.21
Fobab sample, much improved with better integrated natural raspberry flavors.
Melded well with the big chocolate from the base imperial stout.
2013: 3.5
Fobab sample, somewhat oxidized and tasted artificial like raspberry tootsie rolls.
★
250 characters

4.29
/5
rDev
-4.5%
look: 3.5 | smell: 4.5 | taste: 4.5 | feel: 4 | overall: 4
On-tap at FoBAB 2011. Served in taster pint glass.
A - Thin wispy partial cap settles to nothing. Black body.
S - Holy raspberries Batman! Fresh raspberry purée mingles with chocolate, vanilla, coconut, roasted malts, and a hint of bourbon. Reminds me of chocolate-covered raspberries, unsurprisingly.
T - Unsurprisingly the flavor is also redolent of chocolate-covered raspberries. The fruit intensity mutes a lot of the bourbon and barrel flavors, although some oaky vanilla creeps into the periphery.
M - Smooth full body, with some tannic fruit and barrel character present. Carbonation was surprisingly active and zesty on this one. Alcohol was a bit more present than the espresso version.
D - A very rich dessert of a beer - it's a slow sipper like the base and doesn't quite match the addictive qualities of Steve it to Bieber. It looks like Pete Crowley has finally hit his stride - looking forward to seeing these beers on-tap at Haymarket.
★
966 characters

4.34
/5
rDev
-3.3%
look: 4.25 | smell: 4.5 | taste: 4.25 | feel: 4.5 | overall: 4.25
Poured from a growler into a snifter glass.
Dark as night, reddish edge to it with a rich mocha head that quickly disappears to nothing. Fruit very noticeably in the aroma, then gobs of raspberry in the taste. Almost jammy it's so fruit-forward. Thick, sludgy dark fudge behind all that fruit, drinks like a rich, intense melted Godiva chocolate candy. Oil-like mouthfeel, incredibly viscous. Very good but couldn't drink more than 6-8 oz in a sitting.
★
453 characters
4.42
/5
rDev
-1.6%
look: 4.5 | smell: 4.25 | taste: 4.5 | feel: 4.25 | overall: 4.5
Had it on tap at Haymarket. Has a nice bourbon, milk chocolate nose. Taste is even better..get a ton of fruity sweet raspberry followed up with chocolate and a hint of coffee in the finish. It's like biting into a nice dark chocolate raspberry from Dove or something. Reminds me a lot of Bramble, but slightly thinner.
★
319 characters

4.44
/5
rDev
-1.1%
look: 4.25 | smell: 4.5 | taste: 4.5 | feel: 4.5 | overall: 4.25
Draft at 2014 fobab. Smells like lots of barrels. taste comes through as backyard, berries and stout. I'll go as far as saying that this is better than the BCS fruits. Damn tasty.
Also had this at 2013 fobab. Guess I never rated, but I remember enjoying it more than backyard.
★
279 characters
4.45
/5
rDev
-0.9%
look: 4 | smell: 4.5 | taste: 4.5 | feel: 4.25 | overall: 4.5
Reviewing Clare's Right Hook (aged with Lemon Zest) from Haymarket Pub & Brewery out of Chicago, Illinois. This beer is an imperial stout aged for 13 months in Templeton Rye Whiskey barrels on Raspberries. I previously had this beer at FOBAB, but finally got the chance to sit down at try it "at my leisure."
Score: 94
4 oz sample served in a taster glass and enjoyed at Haymarket's 2nd Anniversary Party on 01/12/12. Review is from iPhone notes.
Appearance: Pours a very traditional barrel aged stout look. Dark brown, maybe black in color with a foggy, film-thin layer of tan head when brought to the table. Decent lacing/retention. 4/5
Smell: Raspberries, fudge, cocoa, a little spice and very faint vanilla. Not detecting any bourbon/barrel at all in the nose outside the marginal vanilla notes. As the beer warms, I get a faint amount of molasses in the nose too. Even still, the nose is predominantly chocolate and raspberry. 4.5/5
Taste: Tastes like an (aged) Bramble Bourbon County Brand Stout clone! Fudge-infused raspberry jam/chocolate covered raspberries, some vanilla/oak and a light roast. The raspberry flavor is very "upfront" and mellows thereafter on the palate. There is a little spiciness on the midpalate. Hint of bourbon towards the finish. A little bit of booziness, but nothing intense. Finishes with a cocoa-y flavor with a light brown sugar twinge. Very tasty! 4.5/5
Mouthfeel: Like all of Haymarket's barrel aged stouts, this beer is not full-bodied (I'd say it is closer to medium bodied) with minimal carbonation. However, the beer is silky smooth and a little jammy, and its bold enough in flavor to soak the palate in flavor despite possessing a thinner mouthfeel than its Bourbon County Brand Stout variant sister. For whatever reason, the mouthfeel here works and does not leave me wanting more viscosity (unlike their Angel's Envy Port Barrel Aged Acrimonious Imperial Stout). This stout is sweet, but not Lindley Park sweet. 4.25/5
Overall: Considering that Bramble has been retired, this periodically brewed beer is an excellent replacement for those who want to try an example of fruit in a stout done right.
Recommendation: Seek this beer out; it's one of Haymarket's best!
Pairings: Chocolate cake.
Cost: $2 for a 4 oz pour or $6 for a 12 oz pour.
★
2,296 characters
4.53
/5
rDev
+0.9%
look: 4.25 | smell: 4.25 | taste: 4.75 | feel: 4.5 | overall: 4.5
Pete Crowley is absolutely showing off with this one. An amazing base stout that is brought to life by bright, tart raspberry notes. This alone would have been enough, but then it is aged in Templeton Rye barrels for several months and it goes next level. The boozy, dark red fruit mix helps this beer pair with virtually any dessert, particularly lemon bars.
Was so happy to see this offering back for another Haymarket Beerthday and can only hope it's an annual (if not more often) appearance.
★
499 characters

4.58
/5
rDev
+2%
look: 4.5 | smell: 4.5 | taste: 4.75 | feel: 4.25 | overall: 4.5
On tap for Hellshire V day at Oakshire. What an absolute treat to sample this beer.
The beer pours a blackish brown color with excellent head retention and lacing. On the nose, one gets considerable milk chocolate, dark chocolate, light coffee, light vanilla,, noticeable rye whiskey and light raspberry. This beer smells great, but as good as it smells, it was even better on the palate. Initially, I got a huge flavor hit of dark chocolate and rye whiskey, but the on the mid palate and finish, the raspberry flavor really comes on strong. The brewer really nailed it wit the raspberry flavor; it's a huge presence on the palate, but it doesn't drown out any of the other flavors (chocolate, vanilla, coffee, etc). Mouthfeel is pretty full, and the finish is long and raspberry infused. Alcohol is very well integrated into the flavor profile. You can tell it's up there, but there's no heat or bite from the high abv.
Very impressive. What I wouldn't give to be able to have this around on a regular basis.
★
1,020 characters

4.75
/5
rDev
+5.8%
look: 4.75 | smell: 4.75 | taste: 4.75 | feel: 4.75 | overall: 4.75
This one is pure raspberry up front and one of the better raspberry beers that I've had. It smells of fresh raspberry juice, chocolate and roasted malt. The taste is just like a chocolate covered raspberry dipped in whiskey. The chocolate is definitely dark as you get a slight bitter and roasted aspect from it. If you see this at Haymarket, you need to get some as it is one of the best fruit stouts I've had.
★
411 characters

4.8
/5
rDev
+6.9%
look: 4.75 | smell: 4.75 | taste: 4.75 | feel: 4.75 | overall: 5
Growler, huge thanks to rudzud
Pours a big creamy dark mocha colored thick frothy 1 finger head that fades at a med pace, decent messy spotty lacing, nice legs too, pitch black.
Nose explodes from far away with chocolate, thick heavy fudgey cocoa and dark chocolate, nice jammy raspberry in the background, some fluffy nougat and caramel, nice big vanilla barrel, little whiskey note but nice barrel, faint wafer cookie, wish the raspberry was a touch stronger. Raspberry increases as it warms.
Taste brings tons of big jammy raspberry, tons of raspberry, like a raspberry chocolate truffle, also loaded with chocolate, dark creamy chocolate and thick rich lush truffle filling, etc. Nice fudge and caramel with a little cookie dough and wafer, with some vanilla barrel mostly overpowered by the raspberry and chocolate. A bit of whiskey in there, a little whisky barrel stout generic favor but quite background. Finish brings a little bitterness, a little sticky malt, just a touch of booze, lots of jammy raspberry and dark fudgey chocolate.
Mouth is full bod, creamy, nice carb, no real booze, it's like a slight booze warmth of a light stout aged in whisky barrel thing, rich like but perhaps slightly more chewy and rich.
Overall just amazing, phenomenal.
★
1,269 characters

4.9
/5
rDev
+9.1%
look: 4.75 | smell: 4.75 | taste: 5 | feel: 4.75 | overall: 5
Big thanks to jegross for hooking me up with this. Shared with JLindros.
A - Poured into a Kate the Great tulip a nice super dark brown chocolate hue with a nice one finger mocha head that fades to leave light wisps and thin lacing.
S - Aromas of raspberries, chocolate, dark bakers, so fudgy. Light caramel, faint malts, really nice whisky. As it warms the raspberries really really pop. Jammy raspberries, not fresh as that would not really come through. Super aromatic.
T - Taste is absurd. Just absurd. So much raspberry, delicious raspberry jam. Like a raspberry chocolate truffle. Rich bakers dark chocolate. The whiskey is second fiddle to the raspberry and chocolate. Nice barrel notes with good vanilla. Drinks like it's 7%, not 12.5!!! Not hot at all.
M - Mouthfeel is really nice for a growler, wish it was more chewy. Alcohol is super hidden, insane.
O - Overall this was a phenomenal beer. Mind blowing. The raspberry and chocolate is just insanely good, the whiskey is really nice too. This is incredibly well done. Floored.
Serving type: Growler
★
1,068 characters

4.93
/5
rDev
+9.8%
look: 5 | smell: 5 | taste: 5 | feel: 4.75 | overall: 4.75
Poured into a tulip at home from a half growler picked up from Haymarket just half an hour prior. I gotta say this stout blew me away. A friend told me about it and recommended I go get some. Pours a midnight black color with about an inch of khaki colored head. The smell is strong of chocolate with the rye whiskey prevalent and up front, with a slight berry presence. The taste is dark chocolate with a strong berry presence and rich roasty malts. If I had this blindfolded, I would swear up and down I was drinking Bourbon County Bramble. The difference to me was that this had a thicker creamier mouthfeel, not necessarily a bad thing but it definitely amped up the richness. The booze was noticeable but hardly overpowering. This was entirely too easy to drink. Absolutely loved it.
★
798 characters

4.94
/5
rDev
+10%
look: 4 | smell: 5 | taste: 5 | feel: 5 | overall: 5
On tap at FoBAB 2012.
Appearance - Dark brown/black with a little bit of tan lacing for the head
Smell - The bourbon comes through very strong here, also get hints of chocolate.
Taste - This thing tastes amazing. At first you get a punch of chocolate, vanilla, oak. Then the raspberries hit you. It is not like any other fruit infused beer I have had. The raspberries have a huge presence, but you don't get any sour taste.
Mouthfeel - It is thick enough to cover your mouth, but thin enough to go down smooth. Perfect consistency.
Overall - It is a shame this thing did not place at FoBAB. It is a sweeter, desert type beer. However, it blends just perfectly. It blends, in my opinion, better than 99% of the beers at Fobab. I cannot believe this beer is not winning Haymarket competitions left and right.
★
813 characters
Clare's Thirsty Ale from Haymarket Pub & Brewery
93
out of
100
based on
14
ratings.