Dismiss Notice
Get 12 monthly issues of BeerAdvocate magazine and save $5 when you select "auto-renew."

Subscribe now →
Dismiss Notice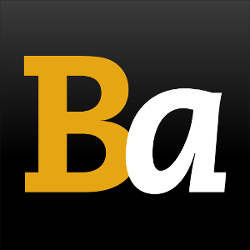 Join our email list →

And we'll send you the latest updates and offers from BeerAdvocate, because knowing is half the battle.
Black Sails
- Coronado Brewing Company
| | |
| --- | --- |
| Educational use only; do not reuse. | |
Reviews: 15 | Hads: 60

3.23
/5
rDev
-12.7%
look: 3.5 | smell: 3 | taste: 3.25 | feel: 3 | overall: 3.5
It has a big creamy foam. The aroma is not there. You can easily taste the roasted malt but it overpowered the bitterness of the hops. But its still a top shelf craft beer.
★
172 characters

3.64
/5
rDev
-1.6%
look: 4 | smell: 3.75 | taste: 3.5 | feel: 3.5 | overall: 3.75
22oz bottle with my FW snifter glass
Notes taken on 12/16/2014
A: Dark brownish black body. Not really a thick brew but definitely unclear as it holds together in the glass. A healthy vigor of khaki tan cream holds true for a few lengthy minutes before settling back down to the surface. Lightly tracked lacing creates a trellised look across the glass walls.
S: The nose is pungent with melon fruit, lemon grass, pine, and some mild tropical notes. Getting some unlikely green apple or green pear note there. Has just the most subtle roast character with a whisper of smoke to it. Seems very dry and earthy once all the hop character subsides. Interesting aromas to say the least. I am liking the hops on their own but not sure they are jiving well with everything else.
T: The beer has super resinous hop pucker with some real interesting green apple and kiwi fruit flavor going on. I get some further notes of lemon grass and pine. Dark roast appears in mists with a light and frothy touch of chocolate. Finish is super dry and quite punchy on the palate with some resinous linger. Not sure what to make of this one just yet. Has some crazy tropical floral notes with earthy roast mineral and something much like kiwi fruit to it. Isolated these might be good but all together not so much.
M: Moderately hefty body with a nice creamy consistency rolled into a high level of peppery bitterness. Finishes out very dry and resinous with some acrid notes. Mostly lands on the cleaner side I would say however.
D: Nice to see Coronado take a stab at the style. Interesting brew…a bit on the fence still. I like the crazy tropical hops utilized here I am just not sold on the final product. Really doesn't seem to come together. Definitely not going to be a fav for me.
★
1,806 characters

3.98
/5
rDev
+7.6%
look: 5 | smell: 3.75 | taste: 4 | feel: 3.75 | overall: 4
Most India black ales I've tried taste very similar and they have all been really good. I can almost taste a hint of mermaid red in this but just a darker version of it. I recommend this beer to anyone who likes the India black/pale ale flavor.
★
245 characters

3.39
/5
rDev
-8.4%
look: 3.75 | smell: 3.5 | taste: 3.25 | feel: 3.75 | overall: 3.25
6.8% ABV per the label.
Pours an opaque black with a foamy dark khaki head that settles to a partial film on top of the beer. Foamy rings of lace line the glass on the drink down. Smell is of dark roasted malt, cocoa powder, char, pepper, and citrus zest aromas. Taste is much the same with char, cocoa powder, earth, citrus zest, and watermelon rind flavors on the finish. There is a medium amount of roast and hop bitterness on the palate with each sip. This beer has a lower level of carbonation with a slightly crisp and medium bodied mouthfeel. Overall, this is an above average beer with solid aromas, but the watermelon rind flavor I am getting diminishes the drinkability for me.
Serving type: bottle.
★
711 characters

3.65
/5
rDev
-1.4%
look: 4.25 | smell: 3.5 | taste: 3.5 | feel: 4 | overall: 3.75
There's definitely a red glint in this dark brown-black brew. A big pile of coarse but long-lasting foam in the Maredsous goblet. Spritzy and mouth filling.
The striking flavor is woody, herbal, roasted, and even musty, in a nice way. The Malt is ample and provides a little sweet luxury to go with all the hops. Some hints of cocoa with burnt raisin toast. Plenty of bitterness now and in the future.
Overall, a truly different kind of IPA but quite drinkable in an agressive sort of style. From the 22 oz bottle purchased at Barons Market on West Point Loma.
★
562 characters
4.03
/5
rDev
+8.9%
look: 3.75 | smell: 3.75 | taste: 4.25 | feel: 4 | overall: 4
On tap: has a great head retention. Pours with a slight golden tint. A bit chalky on the mouthfeel. Less citrusy than expected; more coffee, dark chocolate and vanilla. Slightly bitter finish. Would pair nicely with a coffee cake, or sticky toffee pudding.
★
257 characters
3.75
/5
rDev
+1.4%
Pours black (duh) with a tinge of red in the light. Interestingly lighter tan head that drops pretty quickly. Aroma is subdued, which I am not used to in such a dark beer, especially one that plans to have big flavors. Aromas of burnt coffee, a hop note that I can't pin down from the char aroma, and a briny kelp. That last one may seem odd but to me that is pleasant. Flavor is more in line with Black IPA's by others. However, the burnt coffee and pine hop are the dominant flavors, vanilla takes such a serious back seat it it is barely there. Dark chocolate rounds out the finish. Medium bodied mouthfeel for such a dark beer. Kind of an interesting savory take on the Black IPA.
★
684 characters

4.04
/5
rDev
+9.2%
look: 3.75 | smell: 4 | taste: 4 | feel: 4 | overall: 4.25
Pours root beer brown from the glass, a bit lighter on scale than most other dark ales, also fairly watery on the pour. Beige head reaches only about a half finger in height with okay retention and tendrils of lace reaching up from the liquid.
The dark malt is playing tricks on me, I swear that is has a whipped cream and slight artificial vanilla aroma to it right out of the cold bottle. That adjusts to a more charred but light and bready malt with grassy and bright herbaceous hops.
Really smooth and even malts, no hint of graininess. Slight charred and coffee edge near the finish with a very subtle sponge cake sweetness. Hops are like the nose but more bright herbs and less steely grass. A little bit of lemon and tea in the finish, moderate bitterness.
Medium to light body even for an IPA that wasn't this color. Smooth carbonation. Fairly well drying and alcohol is hidden. Dangerously drinkable.
Bottle says it is a black IPA but it doesn't quite stack up in the hop department. Treat it like a dark ale like New Belgium 1554 or Stone Sprocketbeir for better effect. Tasty and very drinkable, I enjoyed this one .
★
1,131 characters

3.11
/5
rDev
-15.9%
look: 4.75 | smell: 3 | taste: 2.75 | feel: 4 | overall: 3
On tap at the Orange Street brewpub location.
IBU = 75
Pours black with a fine creamy tan head that is very durable and leaves a complete coat of sticky lacing on th glass.
Aroma: herbal/citrus hops
Taste: strong hop flavor clashes with some dark roasted malts. High bitterness.
Feel: full body; smooth but slightly astringent.
O: Challenging Black IPA for hop-heads only.
★
381 characters
3.79
/5
rDev
+2.4%
look: 4 | smell: 3.75 | taste: 3.75 | feel: 4 | overall: 3.75
Had on Tap March 28th at Mad Mex Cranberry
A - Rich black color, coffee like, two fingers of caramel head, thick and foamy, dense lacing.
S - Big dark roasted malts, resinous hops, coffee beans, rye, pine.
T - Dark bitter bite, rye with grassy and earthy tones from the hops at the end, some roasted traits.
M - Medium on feel, well carbonated, not too thick.
O - Good blend with some nice complexity
★
401 characters
3.58
/5
rDev
-3.2%
look: 3.75 | smell: 3.75 | taste: 3.5 | feel: 3.5 | overall: 3.5
Had on tap at Sticks and Stones a few days back.Poured into a standard pint glass a deep cola color with some brown highlights peaking through,a thinner tan colored head atop.Aromas were mainly piney hops and earthy tones,the roast was not as big in the nose as it was in the flavor profile.Dark roast coffee and earthy flavors melding into piney hops,the feel was lighter for a "bigger" beer,some alcohol sweetnes was present.Not bad but not an overly complex beer for the style,glad I tried it but there are many better out there in my opinion.
★
546 characters

3.16
/5
rDev
-14.6%
look: 4 | smell: 3 | taste: 3 | feel: 4 | overall: 3
On tap at Neighborhood in the Gaslamp Quarter. I figured I might as well tick this but after a Pliny it might have been a bad idea. Blakc color obviously, good head. Piney and malty aroma. Flavor was piney, hoppy and then roasty malts. I'm real picky about black IPA's and I feel like very few breweries can pull it off. Stone 11th and 15th anniversary IPA's are benchmarks in this style as far as I'm concerned. This was a decent beer but not something I would recommend nor seek out again.
★
491 characters

4.05
/5
rDev
+9.5%
look: 4 | smell: 4 | taste: 4 | feel: 4.5 | overall: 4
Pours a very dark brown color and opaque. A root beer colored head develops and fades just as quickly. Roasted malt and grapefruit aromatics. Smooth, lightly creamy mouthfeel. Tart grapefruit and pi9ne are wrapped in a roasted malt blanket. Finishes with a pleasant bitterness. Less assaulting than the Sublimely Self-Righteous from Stone of which this beer reminds me.
★
369 characters
4.15
/5
rDev
+12.2%
look: 4.5 | smell: 4.5 | taste: 4 | feel: 4 | overall: 4
Appears an opaque black with a fluffy tan head that slowly fades into a gentle cap. Tons of tubular lacing is left around the glass.
Smell is of cocoa, caramel, citrus, malted grain, and bitters.
Taste is of the aromas with an orange infused bitter chocolate bar.
Mouthfeel is medium bodied, well balanced leaning towards a grapefruit bitterness in the finish.
★
360 characters

3.83
/5
rDev
+3.5%
look: 4 | smell: 3.5 | taste: 4 | feel: 3.5 | overall: 4
Pours jet black with a tannish head. In the aroma, coffee, chocolate roast, and a small sweetness. In the taste, a nice pine hop with a mix of coffee and chocolate. A small hop bite and a medium bodied mouthfeel, with a small dry hop and coffee roast in the aftertaste. More a hoppy porter, but nice noetheless.
★
311 characters
Black Sails from Coronado Brewing Company
84
out of
100
based on
15
ratings.