Dismiss Notice
Dismiss Notice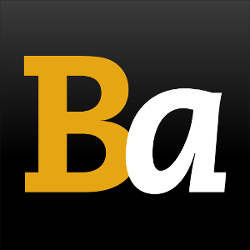 Join Our Email List →
And we'll send you the latest updates and offers from BeerAdvocate, because knowing is half the battle.
Dismiss Notice
Rye Hopper
- French Broad Brewing Co.
| | |
| --- | --- |
| Educational use only; do not reuse. | |
Reviews: 134 | Hads: 241

4.3
/5
rDev
+12%
look: 4 | smell: 4 | taste: 4.5 | feel: 4 | overall: 4.5
Thanks Chuck! This was the pick of the litter so far.
One finger foam head, orange, dark caramel almost, cloudy.
Fresh rye, earthyness, sweet candied smell.
Smooth, rye, sweet, hoppy, resinous, piney.
Rye->Hops->sweetness.
Excellent beer, go on, get it...
★
266 characters

4.32
/5
rDev
+12.5%
look: 4 | smell: 4.5 | taste: 4.5 | feel: 4 | overall: 4
Poured from a 22oz bomber shared with Andre - 6/10/2010.
Clear coppery brown in color. Aroma carries butterscotch and caramel. Smells like a candy store, seriously. Upon tasting, the spiciness of the rye and floral hops make their immediate presence felt. A mellow bready & brown sugar taste follow, ushering the sweetness of the aroma back into the finish. A very unexpected and delicious beer.
★
396 characters

4.33
/5
rDev
+12.8%
look: 4.5 | smell: 4 | taste: 4.5 | feel: 4 | overall: 4.5
Grabbed a bomber of this before French Broad disappears off of Minnesota shelves.
Appearance- Attractive clear amber with a large white head. A fair amount of lacing as well
Smell- Definate rye aroma, toasted malt, citrus hops, and I believe I pick up a touch of funky earthiness.
Taste- No mistake this is a rye beer. Spicey and toasted. Here is that funk again. Is that as intended? Anyways I like the slight touch of barnyard funk. A little citrus from the hops. Bitterness is moderate. Dry finish.
Mouthfeel- Good body and carbonation. Could be a little bigger in body to raise the score. Nice texture.
Drinkability- If your idea of an excellant beer is rye and hops, look no further. A little extra surprise in flavor as well. Love the low ABV.
★
754 characters
4.35
/5
rDev
+13.3%
look: 4 | smell: 4 | taste: 4.5 | feel: 4.5 | overall: 4.5
Gorgeous orange-bronze with radiant tangerine highlights. A sturdy chunk of sandstone colored foam occupies the upper quarter of the pint glass and looks damn good doing so. The head becomes softly rocky as it melts and is beginning to lay down thick sheets of finely pocked lace that stick like glue.
Rye Hopper smells like rye and hops. Imagine that. The intense earthiness of the rye malt is dominant, yet the fruity qualities of the hops shine through as well. Too bad FBBC isn't more specific in telling us what ingredients are used. (edit: Amarillo hops. No wonder I like it.)
This is delicious beer. My suggestion is to drink it fresh while the hops are still going strong. The malt-hop balance is exceptional at the moment, something that probably won't be true after several months. 59 IBUs seems about right, although I might have guessed a handful higher.
Anyone who thinks that rye malt and American hops is a fantastic combination should find plenty to like in Rye Hopper. I'm seriously considering a taste score of 4.5, and might get there by the bottom of the bomber. Each mouthful is a slam-bang mouth party of sweet, bitter, spicy and earthy. Flavors include rye toast (complete with caraway seeds), bitter grasses, citrus peel and a pleasing tannic woodiness.
The mouthfeel keeps the quality meter on 'high'. This is amazingly full beer for an ABV of 5.9%. Each sip (okay, gulp) fills the mouth on contact, which is always the hallmark of a well-brewed ale. The carbonation is p... e... r... f... e... c... t.
Even though I've only had two of their offerings to date, I am supremely impressed with French Broad Brewing Company. Altbier was delicious and drinkable. Rye Hopper is even more so. If you love rye beer and hops as much as I do, then you owe it to yourself to acquire a bomber as soon as possible. It looks like North Carolina is rapidly becoming a hotbed of great craft beer. Thanks Rbald42.
★
1,928 characters
4.4
/5
rDev
+14.6%
look: 5 | smell: 5 | taste: 4 | feel: 4 | overall: 4.5
Poured a lively dark copper with a finger and a half head. Retained its light amberish head very well. Appears to be very carbonated.
The Aroma was sweet, malty, carmely greatness.
I interpreted the flavor as starting off with hints of carmel and malt, and then finishing with a citrusy hoppy bitterness.
The mouthfeel was heavy and highly carbonated.
Overall the rye hopper was a beer very different from what I'm used to and pleasantly surprising. The bitter sweet flavor was a winner for me.
★
495 characters

4.42
/5
rDev
+15.1%
look: 4 | smell: 4.5 | taste: 4.5 | feel: 4 | overall: 4.5
Pours bright copper with good dose of slightly off-white head. Great lacing left behind. Smell is lots of fresh, crisp rye bread and citrus hops. Taste brings more of the same, with spicy rye notes, citrus hops, a bit of caramel sweetness, and a subtle earthy taste. Perfect balance between malt and hops. Mouthfeel is slightly above medium, and exceedingly drinkable.
This is the gold standard of rye beers for me. Only Founders Red's Rye and the Lenny Bruce beer from He'Brew showcase rye as well as Rye Hopper does. Pair this with some great music at the French Broad tasting room and you have a perfect combo.
★
614 characters
4.42
/5
rDev
+15.1%
look: 4 | smell: 4.5 | taste: 4.5 | feel: 5 | overall: 4
Appearance: Cloudy burnt orange/brown - nice head retention
Smell: Cinnamon, nutmeg, pumpkin spice
Taste: hops, cinnamon, coriander, nutmeg - similar to an American Wild Ale - very tannic
Mouthfeel: My favorite part Very tannic, Smooth - the rye dries the palate out so you're ready for another sip or another bite of food. The hops add a nice bitterness.
Drinkability: Sipper by far, this beer has a lot hidden within. A stellar beer from a growing beer company. I highly recommend.
★
488 characters

4.47
/5
rDev
+16.4%
look: 4 | smell: 4.5 | taste: 4.5 | feel: 4.5 | overall: 4.5
I love Rye Beers. I really love Rye beers. When well executed, they have the perfect bready/spice flavor that just makes me happy. This beer is among my favorite Rye beers. So, that means I LOVE this beer. Enjoyed this at Barley's tap room so much with dinner, that we went back later just to have another.
The beer came with a finger of creamy off white head that left a decent amount of lacing. The beer is a clear brown color that is distinctive to beers made with Rye.
Aroma is balanced with a nice mix of rye notes, some crusty bread and floral hops. The menu said that this was the first beer released by the brewer. I am confident this is their best and it's great.
Bready, light spice and a wonderful hop flavor. More citrus vs. pine but decent complexity. This is such a fresh tasting beer that has such wonderful depth. The aftertaste is a great mix of bread notes and the hop bitterness. Both linger and are great.
So smooth and almost creamy… Not oily but lays on the tongue. Great.
Did I mention that I love this beer?
★
1,042 characters

4.48
/5
rDev
+16.7%
look: 4.5 | smell: 4 | taste: 4.5 | feel: 4.5 | overall: 5
poured from a 22 oz bomber in to an irish pint glass
lovely golden brown ruby hued elixer, nice white head that disapates quickly, leaving a nice lace down the glass
I like the rye forward hoppy aromas of this brew
well balanced hop rye ale, the rye and hops play well together. big fan of the bittering rye flavs and they compliment the hoppy bittering as well.
I find the mouth on this ale to be a well to the style, good carbonation with a very nice rye burn if you will.
Lots of hops with a nice rye, I find this highly quaffable
★
534 characters
Rye Hopper from French Broad Brewing Co.
86
out of
100
based on
134
ratings.