Dismiss Notice
Dismiss Notice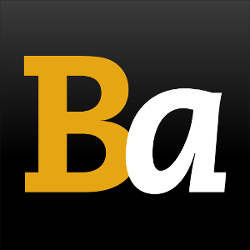 Join Our Email List →
And we'll send you the latest updates and offers from BeerAdvocate, because knowing is half the battle.
Dismiss Notice
Rye Hopper
- French Broad Brewing Co.
| | |
| --- | --- |
| Educational use only; do not reuse. | |
Reviews: 134 | Hads: 241

3.23
/5
rDev
-15.9%
look: 3.5 | smell: 3 | taste: 3 | feel: 4 | overall: 3.5
There is a mere hint of a head above a hazed, ruddy-amber beer with an orange glow when held to the light. Slight rings of lace are deposited on the tulip glass.
Light pine sap aroma with very subtle orange. Altogether there is little going on.
The flavor is almost entirely dominated by grapefruit with high bitterness and a long, dry finish. Each sip includes a bitter bite that lingers.
A full body with soft texture and light carbonation. This one is very dry from the beginning through the end with light alcohol.
This is a decent beer, but should be consumed with a meal.
★
581 characters

3.18
/5
rDev
-17.2%
look: 4 | smell: 3.5 | taste: 3 | feel: 3 | overall: 3
Served this 22 oz. brown bottle in a Sierra Nevada hops glass. No date. The body was amber and clear. The nearly white head left a healthy amount of lace in the glass.
The smell was of hard candy. Sour, leafy, spicy, and sweet. Dark bread, rye.
The taste was sweet and grainy first and then grassy bitterness. The bitterness lingered, ebbs and then returns in waves. There is some modest spiciness here as well as apples and other fruitiness. I would rather it not have as much breadiness, but more earthy happiness. No bad, but not one I would seek out again.
The mouthfeel was thinner than expected with a medium to thin body. Modest, but adequate carbonation.
★
667 characters

3.16
/5
rDev
-17.7%
look: 4 | smell: 3 | taste: 3 | feel: 4 | overall: 3
I got this in a recent trade but I cannot remember who sent it to me, thank you whoever you are! Dark amber color but not brown and yet not orange. Smells pretty nondescript, I was expecting hops given the label. The label also led me to believe I would taste rye in this beer but I got almost none of it. I did get a bit of oxidation though. Overall this was quite an average beer, not bad but not special at all.
★
414 characters
3.15
/5
rDev
-18%
look: 3.5 | smell: 3.5 | taste: 3 | feel: 3 | overall: 3
A - A deep copper, with some head and lace retention.
S - Amber and rye. Slight tabacco
T - Sweet, malty, maybe a little touch of bourbon? Definitely has some alcohol up front at the finish, which is surprising for an under 6% brew
M - Full bodied, lots of carbonation
O - An average rye beer.
★
298 characters

3.06
/5
rDev
-20.3%
look: 4 | smell: 3 | taste: 3 | feel: 3 | overall: 3
picked up a bomber at a specialty beer store on Hilton Head Island.
poured a nice amber with a decent tan head and nice lacing as the head whisked away.
Smell was ok with spiceiness from therye possible coming through...some hoppy aromas as well. Malt is evident as well.
Taste seemed a bit off here. Have to wonder of the freshness of the bottle??
Just seemed to have metallic notes that really got in the way of the comlexity of the beer.
Couldnt find a date to confirm, but wouldnt seek this out again at this point.
★
520 characters

2.86
/5
rDev
-25.5%
look: 4 | smell: 3 | taste: 2.5 | feel: 3 | overall: 3
22oz bottle
5.9% abv
59 ibu
The beer appeared a deep, dark red, very much not what I expected, but for the better. A small off-white head was produced that was not all that well retained.
The aroma was a nice toasted rye aroma and a hint of hops, but overall, the aroma was lighter than expected.
The taste was extremely, overly bitter and there was not much rye flavor at all. Definitely reminded me of a DIPA.
The beer had a nice body to it, medium body with good carbonation.
Drinkability suffers from the bitterness. The beer also had a dry bitter aftertaste. Overall, it appears that I should give this beer another shot based on the other reviews.
★
658 characters
2.73
/5
rDev
-28.9%
look: 3.5 | smell: 3 | taste: 3 | feel: 2 | overall: 2
A: The appearance was good with an orange to amber color that had some bubbles and a nice white head. There was a bit of haziness to the color.
S: Loved the smell as it was very fresh without having citrus notes.
T: First beer with rye and the rye was upfront. It was a little bit too "dry" for me.
M: A little bit too much carbonation for my tastes. Not sure if this is purposeful with the style... The rye and carbonation was prominent on the palate.
D: I had a hard time finishing this one. I'm still learning what I like and may have to revisit this one day when my experience grows.
★
591 characters
2.5
/5
rDev
-34.9%
look: 4.5 | smell: 2 | taste: 2 | feel: 4.5 | overall: 2.5
Appearance: Pours a cloudy muddy orange
Head: Light tan head that dissipates quickly
Smell: Funk and big bright hops
Taste: Funk! I have now had a total of four different beers with this odd note and can't pin point the flavor name, anyways there's also a bit of bitterness I get in the back
Weight: Medium body with a low carbonation
Finish: Funk on the finish with a hint of bitter and the rye sticks on the end
★
422 characters
2.39
/5
rDev
-37.8%
look: 4 | smell: 2.5 | taste: 2 | feel: 2.5 | overall: 2.5
Pours an enticing copper color with attractive beige head that dissipates into moderate lacing. So, in other words, nice enough to good. That, unfortunately, is where the charm sort of ends.
Smells a bit like tomatoes, which, mind you, I tend to find in Rye ales. But this one was less an accent and more pronounced, which I didn't much like. The flavors are particularly grassy and somewhat cooked, which makes me wonder about the condition of the bottle (mind you, it was in the cooler of a very, very popular beer store). The texture itself was a bit washed out and the cooked nature of the finish certainly had ill-effects on the drinkability.
★
648 characters
Rye Hopper from French Broad Brewing Co.
86
out of
100
based on
134
ratings.