Dismiss Notice
Dismiss Notice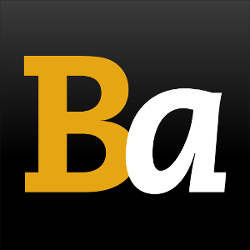 Join Our Email List →
And we'll send you the latest updates and offers from BeerAdvocate, because knowing is half the battle.
Dismiss Notice

Educational use only; do not reuse.

Brewed by:
Panil
Italy

Style | ABV
Lambic - Unblended | 5.50% ABV

Availability: Rotating

Notes & Commercial Description:
Beer added by: bark on 08-29-2008

No notes at this time.
Reviews: 11 | Hads: 53

4.2
/5
rDev
+9.1%
look: 4.25 | smell: 4.25 | taste: 4.25 | feel: 4.25 | overall: 4
Bottle at Mikkeller Bar, San Francisco, CA
A: The beer is crystal clear amber yellow in color and has no visible carbonation. It poured with a finger high white head that has very good retention properties.
S: Moderate aromas of funk are present in the nose.
T: Similar to the smell, the taste is a little funky and has some fruity flavors—apples seem to stand out in particular.
M: It feels just about medium-bodied and a little dry on the palate with a moderate amount of carbonation.
O: This beer is quite drinkable for an unblended lambic and isn't too funky.
Note: Bottle #445
Serving type: bottle
★
608 characters
4.77
/5
rDev
+23.9%
look: 4.75 | smell: 4.5 | taste: 4.75 | feel: 5 | overall: 5
Poured from the bottle into a tulip glass. Batch #1 Bottle #687.
Slightly cloudy, but with an interesting opaque mix of faint tangerine orange, and washed out apricot yellow colors. One finger but small head that is frothy, but has big staying power. The body is just loaded with some of the most fascinating carbonation I've seen. Pinhead white and fine bubbles and lots of them… just everywhere, and they creep up in a bowed way, like racing through and interstellar galaxy or something. Really neat looking brew, fascinating actually.
Wonderful solid but also controlled and simple aroma. Large fruit tones of apricot and nectarine, peach sour fuzz throws in the mix as well. It's very hard to get this fruit note pinpointed, bottle mentions "exotic fruit" and boy is that a bang on description if there ever was. I'll say lilikoi but not as tart. Good sense of oak aging coming off of this, it seems nice and hinting thick fruit and malt and just a faint hair of soft cedar like wood. Very impressive.
Hot dam I am in love on this first sip. Mouthfeel is just absolutely perfect in every way. A rich creamy texture with a mild sweetness gives some vanilla tones, but also nice soft carbonation, champagne like feel but not with any of the scorching dryness. Malt sweetness comes out like mild honey and the fruit just comes excellently. Huge juiced peach qualities, and big soft yeasty and bread notes. Mild citrus as well with tangerine orange coming nicely. Drizzled peach with clotted cream like mid palate, huge juicy tones, but virtually no acidic like qualities you would have on most lambics.
It's the hidden magic Fou Foune as far as I am concerned, but a real unique animal with giant fruit quality, mix of sweet and muted tangy sour quality, and. Aging could be argued made a difference, but man I don't have the patience for this kind of thing, just stick it in my veins.
★
1,909 characters

3.52
/5
rDev
-8.6%
look: 4.25 | smell: 4 | taste: 3.25 | feel: 3.5 | overall: 3.25
Thanks to GRG1313 for sharing this one at his tasting.
Pours a hazy yellow-orange with a foamy off-white head that settles to a small cap on top of the beer. Foamy swaths of lace form around the glass on the drink down. Smell is slightly sour malt, grain, fruit, and funk aromas. Taste is much the same with slightly sour fruit, funk, and chlorine flavors on the finish. There is a mild amount of acidity on the palate with each sip. This beer has a lower level of carbonation with a slightly crisp mouthfeel. Overall, this is an above average beer with a nice smell, but the chlorine taste I am getting is odd.
★
612 characters

4.12
/5
rDev
+7%
look: 4 | smell: 3.75 | taste: 4.25 | feel: 4.25 | overall: 4.25
Thanks to Aaron for this one!
Hazy orange with a charged head of billowing soapy foam that is slow to recede. Small amount of spotty lace, good surface coverage.
Aroma is lemony, a permeating sterile gauze funk from the Brett seems to eclipse any nuances.
Tastes of lemon, grapefruit, and crabapples, tart and fruity traces of white wine, trace minerality, fairly full bodied. Firm residual tartness, slight aftertaste of wet straw and grain husks. Well carbonated with a brisk champagne effervescence. Italy's attempt at Cantillon, close but seems a bit far off on the details.
★
582 characters

4.27
/5
rDev
+10.9%
look: 4.5 | smell: 4.25 | taste: 4.25 | feel: 4.25 | overall: 4.25
Where world-class sour ales have always been of Belgium fame, my how time's a'changin'. Move over Belgium, with Panil Divina, Italy is calling! This racy and rustic ale captivate the taste buds with its earthy sourness in highly refreshing character.
The ale decants with a dark straw and light peach color that captures light with its yeasty haze and allows the beer to glow inside the tulip. A billowing eggshell-white head topples the with an arid rocky structure that outlasts the session with ease and coating the glass with intricate patterns along the way.
Its bright and zesty aromas are tangy with a plethora of dried citrus peels, dry cider, oak-aged white wine and vinegar. Complementing notes of under-ripened fruit, damp hay and weathered woods all play into the fragrant mix. Even a more earthen tone of saddle leather, sea air, horse blanket and attic-like must works its way into the beer's aromatics before a final smoky-phenol and peppery note teases the nose before that first sip.
Its taste is sharply sour as those acidic fruit and dry vinegar flavors pang away at the palate. Its sourness is briney, earthy with dried citrus, dusty and grassy. Sour grapes, crab apples and lime peels evolve into a dry and refreshing palate-stripping taste. Stewed straw and white wine round out the middle before the finish delivers a spicy taste of white pepper, smoky cumin and an overall iron-like mineral taste.
Its racy carbonation explodes off the tongue and ushers in a fast-fleeting dry mouthfeel with the shortest creamy-dry texture possible. After the carbonation lessens a bit, the beer's acidity cleanses the palate with ease and really crispens the finish. The mild astringency of grape seed and apple skins hide behind the sourness and heightens the peppery character late.
Though led by sour taste, the ale really shows a lot of complexity but in effortless manner for the drinker. Those smoky, funky and salty flavors are a few of the intangibles that are hard to include in proper balance. No such worry here!
★
2,038 characters

3.31
/5
rDev
-14%
look: 4 | smell: 3 | taste: 3.5 | feel: 3.5 | overall: 3
750 mL bottle poured into a snifter. 2013 bottle, batch #1 it says.
Appearance - Clearly orange with a healthy white head. Thick collar.
Smell - Really a dull aroma. Mild funk. Some citrus. Smells saison-y.
Taste - More flavorful. Grainy. Orangey citrus tang. Maltiness before the beer dries out.
Mouthfeel - Dry, well carbonated. Medium light body.
Overall - It's pretty good. Not the most interesting profile.
★
416 characters
3.43
/5
rDev
-10.9%
look: 3.75 | smell: 3.75 | taste: 3.25 | feel: 3.5 | overall: 3.25
Poured from 750 mL bottle into "chalice" glass.
A: Golden, hazy, with lots of yeast sediment. Medium head that did not fade too quickly.
S: Sour and stonefruity. Lightly floral. Does have a weird formaldehyde note, though, possibly just due to the combination of flavors.
T: A bit off. Not the best combination of brett flavors, with a too much of a wet cardboard and plastic vibe. When you can detect it, the fruity (maybe peach / apricot) notes are pl
M: Sour / acidic, light body.
O: Feels a little too "dirty" and home-brew-like.
★
538 characters

3.3
/5
rDev
-14.3%
look: 3 | smell: 3 | taste: 3.5 | feel: 3 | overall: 3.5
It has an orange color, quite carbonated. Evanescent white foam. Very fizzy. And hazy, a lot.
It has some of the lambic note, some of its flavour, with an accentuate citric footprint, and citrus fruit.
Pleasant and fresh, with some tartness, but not too much.
Interesting beer, but without the deepness of a lambic.
★
315 characters
3.82
/5
rDev
-0.8%
look: 3.5 | smell: 4 | taste: 3.5 | feel: 4.5 | overall: 4
Mondial 2009 sample. Light colour, light body with lots and lots of head--becomes a white cream that cushions the mouth. Aroma is a delight, peachy and berry. Funky taste, with fruit. Finish is a satisfying bite. Carbonation right there.A lambic to be had when you can.
★
269 characters
4.05
/5
rDev
+5.2%
look: 4 | smell: 4 | taste: 4 | feel: 4.5 | overall: 4
Bottle: Poured a light dirty yellow color beer with a large pure white foamy head with good retention and minimal lacing. Aroma consist of bretty barnyard notes with some light tart green apple notes. Taste is also a well balanced mix between some bretty and sour notes with some distinctive barnyard notes and some sour/tart green apple notes. Full body with limited filtration and good carbonation. Very well done with loads of character.
★
440 characters

3.88
/5
rDev
+0.8%
look: 4 | smell: 3.5 | taste: 4 | feel: 4 | overall: 4
The colour is gold with a tint of orange. Although the beer got a good amount of yeast sediment in the bottle, the liquid is almost clear. The finger thick head sinks down to a thin white ring with some floaters.
The smell is sour with notes of green apples, yeast, minerals and vinegar. Chemical hints of solvents. Some sweet notes of fruit jam balance the tartness.
The taste is at first tart, but it becomes more balanced with sweet fruity notes and a mild yeasty mineral flavour. The aftertaste is refreshingly sour (matured vinegar) with hints of green apples, cookies, dough and camembert cheese. The finish is dry and tart with a hint of iodine.
The carbonation is a little milder than expected. More medium than strong... The liquid is light.
Neither the most complex nor tart Lambic I have reviewed, but still highly drinkable.
★
840 characters
Panil Divina from Panil
85
out of
100
based on
11
ratings.