Dismiss Notice
Dismiss Notice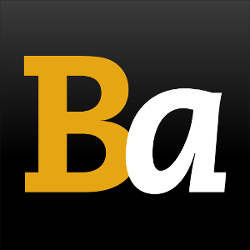 Join Our Email List →
And we'll send you the latest updates and offers from BeerAdvocate, because knowing is half the battle.
Dismiss Notice
Big Red Coq
- Brewery Vivant
| | |
| --- | --- |
| Educational use only; do not reuse. | |
Reviews: 62 | Hads: 373

4.36
/5
rDev
+13%
look: 5 | smell: 4 | taste: 4.5 | feel: 4 | overall: 4.5
A. Golden red
S. grassy, crystal malts
T. I have had 3 different beers from Brewery Vivant. I have liked each one for its own qualities. Tonight I realized that they all share a common underling flavor. It's makes me wonder if they use the same base malts in each or is it simple their house yeast that I'm noticing in each. The taste is hoppy with a husky grainy flavor.
M. Drying, lightly carbonated, medium body
O. Perfect take on an American red with a Belgian influence.
★
481 characters

4.1
/5
rDev
+6.2%
look: 4 | smell: 4 | taste: 4 | feel: 4 | overall: 4.5
I picked up a can of Brewery Vivant's Big Red Coq the other day for $2.59 at The Lager Mill. This is the newest beer from their Brewers Reserve Series, I am really starting to like this Series after having their Zaison, so lets see how this beer turns out. No visible bottling date but I know it's fresh, Spring 2012 Vintage. Poured from a 16oz can into a tulip.
A- It comes in their Brewers Reserve Series can with a nice looking big red rooster on the sticker that looks like it could be on a coat of arms, looks good to me. It foamed slightly out of the can and it poured a nice darker red color that took on a nice bright red/copper/ruby color with two and a half fingers worth of slightly off white head that died down to a thin ring that stayed till the end and left some nice spotty lacing. This is a good looking beer, I see no flaws with it's appearance.
S- The aroma is pretty complex. The first thing that I pick up in the aroma is nice a malty presence that had a high amount of medium sweetness and imparted some lightly toasted malts, caramel malts, and a slight toffee like aroma. Next comes the yeast that distinctly smells Belgian, it imparts lots of spicy aromas like cloves, along with a good amount of bananas. After that I get some hops which are spicy, floral aroma but it was the citrus hops that stuck out the most. This was a good, unique, and very complex smelling beer, I like it, it has a little bit of everything.
T- The taste seems to be pretty similar to the aroma just a little bit more balanced, it starts off with loads of malts which have a lower amount of medium sweetness and imparted a nice caramel malts, lightly toasted malts, and biscuit like flavors. Next up is the Belgian yeast which isn't as spicy as it was in the aroma, but the banana flavor still comes through as much as it did in the aroma and adds some nice complexity to this beer. Towards the end I got a nice dose of hops which are mainly floral and citrus and it had a lighter amount of medium bitterness with a malty, yeasty, and slightly hoppy aftertaste. This is a good tasting beer, just like the aroma it was pretty complex and there was a little bit of everything in this beer, I like it.
M- Pretty smooth, crisp, slightly dry, medium bodied with a good amount of medium carbonation. The mouthfeel worked nicely with this beer, I have no complaints.
Overall I enjoyed this beer and I thought it was good and unique example of an American Red Ale, it had some things you wouldn't expect to see in the style but they all seem to come together nicely. This beer had pretty good drinkability, it went down pretty smooth, was a little refreshing, and it had a unique flavor that held my attention, I could see me drinking a couple cans of this if I was in the mood. What I liked most about this beer was the aroma and flavor that were nice and unique, there's no way you could mistake this beer for the Average American Red Ale, it's everything but average. What I liked least about this beer was that this was a special release, I think it should be added to the year round lineup. I would buy this beer again when looking for a good unique Red Ale and I highly recommend giving this beer a try. The first beer in this series was a little disappointing but after that they have all been good and solid beers, Brewery Vivant really knows what they are doing and are doing a great job with this series, if they keep the trend up this might be one of the better special series of beers around. I am glad they switched things up with this beer and put their own signature twist on it, it worked out pretty well, good job guys.
★
3,634 characters

4
/5
rDev
+3.6%
look: 4 | smell: 4 | taste: 4 | feel: 4 | overall: 4
16 oz can, no dating.
A: Clear golden reddish brown, bubbly off-white head.
S: Bitter hops up front, fading to caramel malts and some slight hint of Belgian yeasts as well.
T: More hop taste than a regular red ale, but most of the hop taste is up-front. The slight Belgian banana taste in the body off-sets the malt quite nicely. Could use a little more flavor on the end though.
M: Well-carbonated, crisp mouthfeel, a little light on the body though.
Overall - another enjoyable beer from Vivant. Generally I am not a huge fan of red ales, so I was pleasantly surprised. Glad they have this out in cans at the moment!
★
623 characters

3.88
/5
rDev
+0.5%
look: 4 | smell: 3.5 | taste: 4 | feel: 4 | overall: 4
Had on tap at a local Grand Rapids resturaunt. Nice redish brown color with great head and lacing. Not much going on for smell...notes of cherry and bread. Nice sweet taste of biscuit metalic hops. Nice and easy to drink. This is my first Brewery Vivant beer and I am quite pleased looking to go well with my fish tacos.
★
320 characters
3.3
/5
rDev
-14.5%
look: 4 | smell: 4 | taste: 3 | feel: 3 | overall: 3
I was expecting a bit more from this than what is delivered flavor-wise--it seemed weaker/"less-intensely-flavored" than other similar beers made in this style which I have tried (e.g. Ale Asylum's Bedlam! or Belgo from New Belgium) ; maybe I would like this more if it was made as a double instead?
Besides this weakness, it was as I expected it to be in nose, color, and so on. It's not a bad beer, and I enjoyed it more than their Triomphe IPA (this brew seems to remove the "harsher" edges of the Triomphe while keeping the good parts IMHO of an American IPA), but enjoyed it less than their Farm Hand ale or their Brune or Solitude brews.
★
645 characters

3.94
/5
rDev
+2.1%
look: 5 | smell: 3.5 | taste: 4 | feel: 4 | overall: 4
Pours a deep reddish brown. Nice clear appearance. Looks gorgeous. Nice white head. Very pretty. 5.0
Smells bitter and malty. A nice roasty undertone. 3.5
Tastes sweet and hoppy. Lost of red moss earthiness. Bitter hops. A bit harsh. 4.0
Well carbonated. Nice mouthfeel 4.0
Overall this is a style that doesn't impress me but the beer is fairly solid 4.0
★
354 characters

3.8
/5
rDev
-1.6%
look: 4 | smell: 4 | taste: 3.5 | feel: 4 | overall: 4
Deep but clear amber colored body with an aggressively frothy white head.
The smell has the caramel malt characteristic that is common in red ales but also has a very fresh citrus bite.
The citrus hop punch is submissive to the malts in the taste. The flavor was good but I think could have been so much better with just a little more weight on the hops.
Mouthfeel is medium bodied and crisp.
Overall, a very solid red ale that quences a hop fix.
★
454 characters

4.3
/5
rDev
+11.4%
look: 4 | smell: 4 | taste: 4.5 | feel: 4 | overall: 4.5
A - pours clear amber with a small amount of light tan head. Head dissipates pretty quickly without leaving much lacing.
S -nice combination of caramel malt, some nice slightly funky Belgian yeast, and a bit of hops.
T - similar to the smell and more. The belgian yeast and hop presence really set this above a traditional amber, which is admittedly not my favorite style. Has a nice subtle honey sweetness to offset the funk and hop bitterness. Finishes dry with some lingering bitterness.
M - light/medium mouthfeel with a nice dry finish.
O - probably my favorite of the vivant brews I've tried. While they have all been good, most seem like tame versions of their style. This is a highly enjoyable take on the amber style that I would love to see canned.
★
763 characters
4
/5
rDev
+3.6%
look: 4 | smell: 4 | taste: 4 | feel: 4 | overall: 4
Had this on tap at Vivant. The waiter would not say "big red coq" when repeating our order - instead he called it "big red." :D
Aroma, color, and mouthfeel are pretty much what you'd expect for a Red. It's a reddish/brown color, and has a light to medium body/mouthfeel.
A solid session beer. No off characters, nothing bad about it. Tastes good, drinks easy. If you like the style, or are at Vivant and DON'T like any of the other offerings, you're not going to go wrong with this one.
★
488 characters

3.97
/5
rDev
+2.8%
look: 3.5 | smell: 4 | taste: 4 | feel: 4 | overall: 4
On tap served in a tulip.
A- It had a deep, red-brown body that was pretty clean. Head retention was so-so. My first glass seemed to be better than the second. In the end both were a light film that left decent sticky spots on the glass.
S- Really interesting. Initially a lot of caramel and nutty aromas mixed with signature Belgian funk. Medicinal and spicy aromas really played a major role. Warmth amplified the medicinal and spice (black pepper), and brought out a honey-like scent.
T- Pretty true to the aroma. A real mix of traditional amber flavors and Belgian twists. Caramel and nutty malts. Really spicy features (hopping or yeast?). Further in the peppery flavors really took center stage, staying just the right side of overwhelming. Not as malt centric as many red/ambers.
M- Straight forward. Moderate carbonation and viscosity. Right in the middle of sweet/lingering and hoppy/drying.
O- A really interesting beer. I had two and could have put back a third. A nice twist on the traditional amber. A solid beer to be a staple on their menu.
★
1,060 characters
4.82
/5
rDev
+24.9%
look: 4 | smell: 4.5 | taste: 5 | feel: 5 | overall: 5
This beer really floored me because it strikes me as being an American Amber with Belgian qualities. If not a perfect storm, then at least an exceptional one.
It looks like you'd expect a beer called red cog to. Nice white head but it looked just a little thin to me with the mahogany not really popping. Looked like your average amber with a fluffy Belgian head.
It smelled like a hoppy american amber with a hint of fruit.
But it tastes tremendous, to me. Feels great in the mouth... not as thing and not as hoppy as it smells. Goes down very, very smooth. You could drink a few of these and be very happy.
★
611 characters
4
/5
rDev
+3.6%
look: 4 | smell: 4 | taste: 4 | feel: 4 | overall: 4
Appearance: This brew pours out with a rich red hue and a fluffy and luxurious white head.
Nose: The nose throws off some mouthwatering hops pokes. Substantial florals and pings of grapefruit bounce off the bready malt frame.
Taste: The flavor is very pleasing. The hops shine through while belgian ale yeast adds a twist to the the traditional red ale characteristics. Mildly dry. Very enjoyable.
Mouthfeel: An oddly light medium body tries its best to support the bill here. It holds its own and makes this beer a snap to drink.
Drinkability: This is fit for a session. Very easy to appreciate.
★
601 characters
Big Red Coq from Brewery Vivant
86
out of
100
based on
62
ratings.