Dismiss Notice
Get 12 monthly issues of BeerAdvocate magazine and save $5 when you select "auto-renew."

Subscribe now →
Dismiss Notice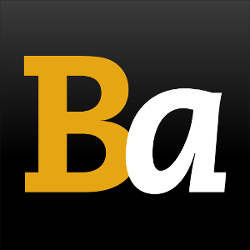 Join our email list →

And we'll send you the latest updates and offers from BeerAdvocate, because knowing is half the battle.
Throwback Donkey-Hote
- Throwback Brewery
| | |
| --- | --- |
| Educational use only; do not reuse. | |
Reviews: 11 | Hads: 71

4.34
/5
rDev
+14.8%
look: 4 | smell: 4.25 | taste: 4.5 | feel: 4.25 | overall: 4.25
Pours a cloudy dark gold with clingy, thin white head. Great lacing. Aroma of pine and citrus are mild, but present. Nose has a nice bready malt as well. Beginning of the sip is a nice big explosion of resin pine, never too harsh mid-sip, suddenly balanced by a nice malt backbone with a hint of sweetness in the smooth finish. Really enjoyable. I've also only got about 50 pages left in the also enjoyable namesake novel right now, so not coincidental i picked this up.
★
470 characters
3.59
/5
rDev
-5%
look: 3.75 | smell: 3.5 | taste: 3.5 | feel: 3.75 | overall: 3.75
When the bottle is first opened, it explosively overflows with much of the liquid. Cloudy, orange-amber color. Frothy, slowly receding head. Some chunky spots on the glass..
More malty than most IPAs. Very mild hop to the nose.
Creamy start but it quickly becomes bitter. Notable yeast to the tongue. Decent body with a diminished carbonation level. The aftertaste is bitter and yeasty. It lingers lightly on the tongue for a long time.
★
450 characters
4.04
/5
rDev
+6.9%
look: 3.5 | smell: 4.5 | taste: 4 | feel: 3.5 | overall: 4
Great nose, creamy with cooked butter and wood. Taste is similar. I found no boozy taste, which I think distracts from other dipas. The hops are not overwhelming and allows the malt to come through. Overall, my favorite dipa thus far.
★
234 characters

3.59
/5
rDev
-5%
look: 3 | smell: 4 | taste: 3.5 | feel: 3.5 | overall: 3.5
From the 16.9 fl. oz. bottle. Sampled on April 18, 2014.
Cloudy, medium amber pour with a modest off-white head.
Check out those floral and perfume hop aromas on the nose. They're penetrating! Some buried roasted malt but mainly hops.
The body is in the medium range but it is also kind of chewy in texture.
The first couple of sips are hopped to the max. It does have 106 IBU's. But it seems to mellow as it goes along and warms up. But the hops penetrate the senses and the taste buds with the malt notes taking a distant second...or even third or fourth.
★
562 characters
3.37
/5
rDev
-10.8%
look: 3.25 | smell: 3 | taste: 3.5 | feel: 3.5 | overall: 3.5
Pours a cream, three-finger head that fades very slowly leaving a good lace. Murky amber color. Good carbonation and medium bodied. Hoppy clove nose, flavor some grapefruit hops with hints of caramel. Lingering bitterness. Pricey at $7.75 for a 500ml bottle from Bert's Better Beers Hooksett NH. Bottled 1/4/2014.
★
313 characters

4.21
/5
rDev
+11.4%
look: 4 | smell: 4.25 | taste: 4.25 | feel: 4 | overall: 4.25
500ml bottle (10/17/13) poured into a Duvel tulip.
A - A bit of a gusher out of the bottle, but managed to contain it in the glass without losing any. As is typical with gushers, this pours with a huge three fingered fluffy off-white head with outstanding
S - Very spicy on the nose...in fact quite Belgiany in character. I don't see anything on the label describing this as a Belgian DIPA, but it certainly smells like it. Plenty of yeast derived esters, spiciness - especially cloves, even a bit of earthy funk for good measure (maybe accidentally Brett infected?). I have to say this actually smells excellent - wasn't expecting the Belgian but certainly enjoying it.
T - Flavor mirrors the aroma almost perfectly...got exactly what the aroma indicated. Nice estery Belgian yeast - spicy and I'm still sticking by the funkiness - earthy with some horse blankets kicked in. Soft, buttery malt base, dry and biscuit as well. Hop bitterness is at a high level, firm and crisp with some nice grapefruity citrus flavors mingled in.
M - Medium body with a firm carbonation. Crisp and tingly in feel with an overall dry impression. Spicy and funky - very Belgian in character overall.
O - Not really sure that this tastes the way it was intended, but at the moment I don't much care. I came in expecting a straight forward DIPA and got a beer that had a lot more character to it - a nice surprise. It has been a long time since sampling Midnight Sun's 3767 (a personal favorite), but this is quite reminiscent of that beer. Love the funky brett character here. This was a very pleasant surprise for me.
★
1,604 characters
4.27
/5
rDev
+13%
look: 4.5 | smell: 4.25 | taste: 4.25 | feel: 4.25 | overall: 4.25
Poured into a 13 oz tulip. Pours a dark orange, with a one in a half inch fluffy white head, that settles slowly leaving gobs of lacing. Smell is apricot, apple, grapefruit, tangerine, earthy hops, and fresh cut grass. Taste is apricot and tangerine in the start, with a pucker of grapefruit and apple in the warming finish. Body is medium large, plenty of life, not dry, and easy drinking for people that like aggressive IPAs. Very surprised with this ones score, I really enjoyed and will get this again.
★
506 characters
3.53
/5
rDev
-6.6%
look: 4 | smell: 4 | taste: 3.25 | feel: 3.25 | overall: 3.5
A - Pours a deep amber with dense head and good retention and nice lacing.
S - Strong citrus grapefruit
T - Quite bitter, pine, grass, floral and citrus. Not a lot of malt base which I think would have been a nicer balance. Finishes with a soapy medicine aftertaste.
M - Medium body and a moderate amount of carbonation. Very crisp yet a bit thin due to the lack of malts.
O - This was good but not great. It definitely has a unique hop profile which I can only describe as soapy. I like to support my local brews and I'd consider picking this up again, but at $6.99 a bottle I'd rather go for a Resonation
★
610 characters

3.76
/5
rDev
-0.5%
look: 3.5 | smell: 3.75 | taste: 3.75 | feel: 4 | overall: 3.75
Poured from a bottle into a shaker pint, the beer is a muddled, slightly hazed, brown-copper coloring with a filmy, clingy, off-white surface coating of head. Aromas of resiny and piney hops, bubblegum, cotton candy, rich caramel, and tangy tropical fruit sweetness. Very rich on the nose. Flavors are toffee rich and roasty, with a solid sweetness that is balanced by a peppery, resiny, bitter hoppiness. Caramel and toffee command the palate, but the aftertaste is solidly owned by a rich, bitter, and peppery hops presence. Citrus fruit characteristics make passing appearances throughout your drinking experience. Very bold and smooth in mouth, but with enough carbonation to keep it from overpowering. The finish is smooth and clean, with a slight spice linger and dryness. Solid brew, flavorful and balanced, and not as hopcentric as most offerings in the style.
★
868 characters

3.84
/5
rDev
+1.6%
look: 4 | smell: 3.75 | taste: 3.75 | feel: 4 | overall: 4
Bottle picked up at Bert's
Pours a slightly hazy medium copper color with a tightly bubbled off white head that shows moderate retention. Caramel, toffee, and a hint of butterscotch malt aromas countered by a huge grapefruity lemony citrus a hint of pine. The flavor is a little different than the nose promised. Bitter pine and lemon pith that is barely sweetened with caramel and toffee. Sharp acrid hop bite with a hint of alcohol taste. Medium body with a moderate level of carbonation and a lingering sharp bitter mouthfeel. Lots of bittering hops were used here, more late additions could mellow some of the harshness. Nice brew, I certainly wouldn't turn down another.
★
675 characters

3.93
/5
rDev
+4%
look: 4.25 | smell: 3.75 | taste: 4 | feel: 3.75 | overall: 4
The beer pours a dark and muddled, caramel brown with a beautiful head of tiny, slightly creamy, white bubbles. In body, the beer is dark and impenetrable to the eye, giving off a deep mahogany hue. On the nose, the beer smells like an old school IPA. Bitter, pithy grapefruit tangoes with pine and a beautiful underlying sweet caramel smell that gives just a touch of toffee and, unfortunately, cloying alcohol. It actually reminds me slightly of an amped up Harpoon IPA. On the tongue, the beer tastes initially caramel sweet, slowly working into a deep bitter flavor while never fully killing the sweetness. The mouth does fill with saliva from a slight acidity coming from the hops. In flavor the beer begins as rich molasses and caramel candy malts with nuances of toffee. This candy sweetness is eventually married with a growing citric grapefruit and bristling pine. The finish is an odd marriage of the two, with the candy sweetness again touching the tongue alongside slight breadiness. The aftertaste turns towards a more expected flavoring of bitter grapefruit and pine, with touches of medicinal bitters thrown in and a touch of wood. In the mouth, the beer feels on the heavy side of medium in body with a slick and slightly syrupy mouthfeel. Carbonation puts a bit of a prickle to the tongue, but leaves no bite. The mouth is left bitter-dry except for where saliva pools to cancel out the acids. Overall, I'm not quite sure what to think of this beer. It is definitely closer in style to old school Double IPA's, and has way more of a malt character than I normally like in my DIPA's, but at the same time it is interesting, and really has a great malt quality to it that is simply balanced out by the big hops. I almost wish they would bump this ale up into the barleywine or American Strong Ale styles, if just to see more of the malts play through on the tongue. Alcohol is nicely hidden in the taste but comes through a bit on the nose. This is not what one normally looks for in a DIPA, but is tasty and interesting and worth trying. A nice shout-out to the past, and a great malt character.
★
2,117 characters
Throwback Donkey-Hote from Throwback Brewery
85
out of
100
based on
11
ratings.