Dismiss Notice
Get 12 monthly issues of BeerAdvocate magazine and save $5 when you select "auto-renew."

Subscribe now →
Dismiss Notice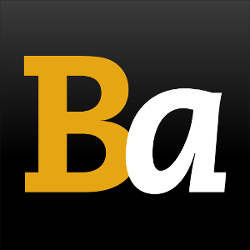 Join our email list →

And we'll send you the latest updates and offers from BeerAdvocate, because knowing is half the battle.
Mr Mistoffelees
- Moon Dog Craft Brewery
| | |
| --- | --- |
| Educational use only; do not reuse. | |
Reviews: 9 | Hads: 16

4.41
/5
rDev
+7%
look: 4.25 | smell: 4.5 | taste: 4.5 | feel: 4.25 | overall: 4.25
Served on tap at the Local Taphouse.
A really stellar wild ale. Bursting with fruit and just a bit of Brett and lactic acid puckering the edges. Lovely. Highly recommended.
★
174 characters
4.17
/5
rDev
+1.2%
look: 2.75 | smell: 4.5 | taste: 4.25 | feel: 3.75 | overall: 4.25
Current vintage 6.2%
Decent hiss on opening, although aggressive carbonation yields a quickly dissipating head that drops to nix. Body is a hugely turbid light apricot.
Lovely musty basement and dreamy oak notes provide a massive lift to the nicely fresh notes of mango and passionfruit. Not much else to say about the aroma profile, but the combination of sour yeast and oak really is impressively refined.
Similar flavours, with a fairly lively tartness. Again, the barrel and Brett infuses a homely, earthy character to the fruits.
Chewy and full with deceptively assertive, slightly sizzly carbonation, leading to a moderately dry finish.
A great demonstration of the almost limitless possibilities within the broad church of barrel aged, fruit sours. Was initially a sceptic, but think I'm becoming a Moon Dog fanboy.
★
827 characters

4.1
/5
rDev
-0.5%
look: 4 | smell: 4 | taste: 4 | feel: 4 | overall: 4.5
Pours a nice cloudy yellow-orange.
Nose is...um, mango, passionfruit, lambic (on reflection this may be more of the oak smell than "lambic" smell). General tropical fruits and citrus.
Taste is more passionfruit-biased, then mango, then sourness and funk. Only a little bit sweet. Funk is a little curtailed.
Mouthfeel is a little nondescript. Slightly dry, slightly sweet.
Personally I don't get the tepid reaction to Moondog's fruited wild ales. I think they are very high quality, even comparable to those of New Glarus!
This definitely seems like the sort of beer which could convert non-crafters.
★
605 characters

4.48
/5
rDev
+8.7%
look: 3.75 | smell: 4.5 | taste: 4.5 | feel: 4.75 | overall: 4.5
Been looking forwards to this and it pours a champagne like golden yellow hue with a wispy one finger head that doesn't hang around long with not much lacing either but very approachable looking,the smell is Brett,mango,passionfruit,a touch of oak and a lemon zestiness I'm very impressed so far and the mouthfeel pretty much spot it's light bodied well carbonated zesty and dry with tastes of just the right amount of passion fruit and mango with Brett,a lemon zestiness that really carries it nicely and finished dry with a mix of oak and citrus and overall I'm in love this is a pearler what a beautiful light fruity wild ale and a pat on the back fellas I love it.
★
668 characters

3.34
/5
rDev
-18.9%
look: 2.5 | smell: 3.5 | taste: 3.5 | feel: 3 | overall: 3.25
From Slowbeer. no BB.
Appearance - murky amber gold, no head minute edge film.
Smell - mango, sour.
Taste - mango, sour, apples, a little wheat, merest hint vinegar note.
Mouthfeel - light carbonation, but zesty, refreshing.
Overall - really a mango beer, with sour notes. Slips down all too easily. I was expecting a little more complexity, as it is a little one dimensional. Not sure if Brett left the room?
★
414 characters
3.77
/5
rDev
-8.5%
look: 3 | smell: 3.5 | taste: 4 | feel: 3 | overall: 4.25
Pours hazy pale amber . Actually reminiscent of mango. Head fades fast.
Aroma of overt, full-on passion-fruit with the mango noticeable underneath. Also funky brett and green apples. Very fruity.
Lots of brett and acidity in terms of flavour - unlike in the aroma the fruit doesn't dominate. It's still noticeable however, merging in seemlessly amongst the funk. Some woody notes too. Nice!
Carbonation could be upped.
★
418 characters

4.46
/5
rDev
+8.3%
look: 3.75 | smell: 4.5 | taste: 4.5 | feel: 4.5 | overall: 4.5
Hazy golden colour with a small, white head. Decent.
Lightly tart with lots of mango and passionfruit. Nice earthiness too. Good.
Tart and fruity. Almost jam like in some ways. Great mango and passionfruit flavour.
Light and fuzzy. Good.
A tasty and refreshing sour. Fantastic flavour.
★
289 characters

4.12
/5
rDev 0%
look: 4 | smell: 4.5 | taste: 4 | feel: 4 | overall: 4
Pours a gold colour with slight haze. Off-white head is foamy and nicely dense. Looks decent.
First impression of the smell is there's a touch of urine on there. It's organic, and very corporeal, but all from this organic funk which is actually quite enjoyable. Plenty of fruit comes through as well and a fair hit of acidity. Fresh, and pleasant, yeah.
Big mango hit on the palate. Fruity and sour and pretty fresh. Mango and touches of tangy passionfruit, hint of lime. Very cleansing, really, with loads of funky characters and a nice fresh Summer fruit vibe to it. Bit of booze on the back is a slight mar, but otherwise very nice indeed.
Bit of dry alcohol, funky and mildly puckering from the wild yeast.
Very nice beer overall, fruity and funky. Wouldn't exactly seduce the non-converted but I'm loving it.
★
817 characters
4.22
/5
rDev
+2.4%
look: 4 | smell: 4.5 | taste: 4 | feel: 4 | overall: 4.5
Tried on-tap at GABS.
Pours a light golden colour, partially hazed with a firm body. Head is full and solid, and just off-white in colour. Decent lacing and streaming fine carbonation. Looks good.
Big passionfruit characters dominate the nose, with a mellower mango character coming through when it warms. Acid does come through, and gives it a bite and in some ways accentuates the tropical fruit characters, much in the way salt accentuates characters in savoury things. Lovely.
On the front of the palate, the funk comes through more strongly, giving an unclean bretted character. This is swept quickly under the rug, however, by a big passionfruit character that continues and thins towards the back, leaving a cleaner earthier funk and a crisp acid to finish off. Not much movement around the palate, even though the characters develop over time. Aftertaste leaves a hint of rind. Feel is light and crisp.
Really, this is refreshing as hell, and really quite delicious. It's up against some steep competition in the GABS sour beer stakes, but it's a really interesting brew, and well executed.
★
1,110 characters
Mr Mistoffelees from Moon Dog Craft Brewery
-
out of
100
based on
9
ratings.