Dismiss Notice
Get 12 monthly issues of BeerAdvocate magazine and save $5 when you select "auto-renew."

Subscribe now →
Dismiss Notice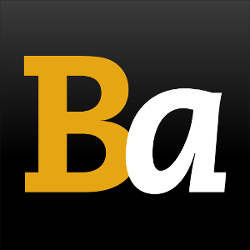 Join our email list →

And we'll send you the latest updates and offers from BeerAdvocate, because knowing is half the battle.
Dad & Dude's Breweria
Reviews: 7 | Visits: 17
3.75
/5
rDev
+8.1%
i liked it here, a quaint little spot in a strip mall chain store type of complex way east. its got a cozy vibe on a wintery evening, comfortable lighting, wood, high ceilings, a small bar with the tanks visible in the back there. its packed too, and the beer is only one focus, they also do pizza, which looked really good although i didnt eat. a number of beers on, maybe eight, and i was surprised how small the place was. i always thought they were bigger because of the dank distribution, but it was cool to see its quite tiny. some tvs above the bar with hockey on is always good, and the patrons and servers were all pretty friendly. if i lived out this way i would come here a lot, partially due to the lack of cool stuff around, but also due to the fact that this place makes some pretty good beers, charges a fair price, and is very welcoming. not the most advanced lineup of beers in the state, not even close, but they are doing a nice job meeting a need in their community for good fresh beer. i would go back.
★
1,023 characters
2.38
/5
rDev
-31.4%
vibe: 3 | quality: 2.5 | service: 3 | selection: 1.5 | food: 2
We popped into this restaurant/brewery because we had hoped to find another little place with good craft beers where we could get a decent bite to eat. Overall, I felt extremely underwhelmed by the whole experience. I ordered their stout offering and my husband ordered their version of an IPA. My stout was anything but, tasting more like a wheat beer and my husband's IPA tasted like a weaker version of coors light.
To make matters worse, another review my husband wrote about this place recieved a nasty personal reply from the owner. This message insulted my husband's intelligence, and even his grammar and finished out by stating that, basically, ignorant people shouldn't write reviews. Extremely unprofessional behavior was the cherry on top of this awful experience.
★
777 characters

3.5
/5
rDev
+0.9%
vibe: 3.5 | quality: 3.5 | service: 3.5 | selection: 3.5
(Visited 07/2011): Dad & Dude's is at the crossroads of Arapahoe and S Parker Rd on S Cornerstar Way which could cause some GPS issues. It is located in a winding complex of roads in a plaza. Parking is abundant in the surrounding area.
The inside features a short bar on the left side with table seating elsewhere. There is a chalkboard by the bar listing what beers they have available.
As for the beer selection, Dad & Dude's has 7 house beers including a Brown, Pale, Agave Brown, and Imperial Stout among others. All of the beers are decent with Rapture Imperial Stout being my favorite of the bunch. There are a few guest taps as well featuring some regional brewers like Elk Mountain and Great Divide. Samples are available for all the beers. I did not note any bottled options.
Service at the bar on a weekday late afternoon was pretty good. The bartender did not seem overly passionate about beer but was friendly and attentive.
I did not try any food on the visit, although the pizza looked good.
Overall this place doesn't seem to celebrate their beer as much as others but it is still a good option for a brew and pizza in the area.
★
1,149 characters
3.83
/5
rDev
+10.4%
vibe: 4 | quality: 4.5 | service: 3 | selection: 3.5 | food: 4.5
Went over for pizza and beers with people and really liked the place. It was packed, but it seems all the good places usually are. They're in a shopping center kind of set up, so parking is what it is on that aspect. When you walk in, they have the brewing equipment set up, as well as sacks of grain in the waiting area. From what I read on their site, they use the spent brewing grains in the breads and pizza crusts, which is nice, and honestly, pretty tasty. They had their own beers as well as some local selections. The food (we had pizzas) is a bit pricey, but at the same time, they don't really skimp on toppings and portions. Beers were pretty good, call it above average brewpub quality. Definitely would go back. Our server was fine, and took pretty good care of us. I will have to see when I go back if this level continues, based on the other reviews, but it was pretty good and quick for a packed restaurant. None of us ever had to actively look for our server to get more of anything, and none of our glasses were empty without having the next drink at the table ready to go. A definite must hit, though be prepared for the cost, knowing you do get what you pay for though.
★
1,189 characters
2.1
/5
rDev
-39.5%
vibe: 4 | quality: 3 | service: 1 | selection: 1 | food: 3
A: I really liked the local feel and ambiance of the location. It was pretty busy all three times I have been.
Q: Quality of the food and beers they had were standard.
Ser: Terrible service! In 2 of the three times we have been. One of which we sat at the bar the servers at the tables are very slow and forgetful. In all fairness it was busy but the first time we were there we were sat at a booth and after waiting 15 or so minutes and not having a server come by we asked someone for assistance. She proclaimed that she was not our server and would send ours right over. After waiting another 10 minutes nobody came by so we asked a gentleman who seemed like the manager or owner if we had a server in our area. He seemed a bit taken by the question. We explained what had happened and someone assisted us shortly. Our second experience with table servers was not any better. We were seated at a table this time and again it was a 15 minute or so wait before someone came by. Our drink orders were taken and she brought them within in a reasonable time. Unfortunately while waiting for our food which is not exactly fast food she never came back to offer a refill or another beer for me (wife does not drink). I will say the bar was a better experience over all, but than again that is why you sit at the bar if you can. Bartenders are confined to a small area and are easily accessible.
Sel: Three times we have been. The first two of which ending with me saying we will go back on a weekday or odd day to catch their beers on tap. Of those three times only once did they have one of their own beers on tap. This place credits themselves with being a brewery and a gimmick side note of pizza made with yeast from the brew, but they never have any of their own beers on tap. They did have the coffee stout on tap once and it was not bad. Now some may be thinking if they never have their beers on tap than it must be damn good. Well if you want to be successful than you should be brewing any chance you get to meet the demand. IE: Sam C of dogfish would pull all nighters to make sure his patrons had his delicious beers for them to drink. Thus his success.
F: Food was not especially great or bad. Pizza and appetizers were good. I will say though. Don't EVER get the Jamaican Jerk pizza. It was quite possibly the worst pizza we have ever had. Less cloves people.
V: For the price we did get what we wanted (except for craft beer). The beers they did have on tap were local or from micro brews and they had a decent selection even though it was limited.
Conclusion: A lot of work is needed to improve service and beer selection.
★
2,643 characters
3.98
/5
rDev
+14.7%
vibe: 5 | quality: 4 | service: 4 | selection: 3.5 | food: 4
A - Aurora needed annother brewery and this. Place definitly works. I've been here about 5 times since they've opened and every time I greeted with a great staff and feel right at home.
Q - I've been thouroughly impressed with their food and beers. Both are pretty damn good.
S - Service is good. Nothing exceptional, but good. We got food quickly and the servers have all been pretty knowledgable about what's on tap
S - they're new and are brewing on a keg to keg basis so the selection is a bit sparce on the house beers. The guest taps make up for it pretty well though. Plent of dry dock (it is just down the road) and other colorado beers.
F - the food is really good, but limited and a bit overpriced.
V - beer price is on par with most brew pubs I've been to. Food is a bit pricey but in both cases you get what you pay for.
Love this place. The owner rocks and so do the servers. Definitley recommend it.
★
922 characters
3.04
/5
rDev
-12.4%
vibe: 3.5 | quality: 3 | service: 2.5 | selection: 3.25 | food: 3.5
Pretty interesting concept for a place. It's a pizza restaurant serving local craft brews, house-made craft brews, and even small batch homebrews, too.
When you walk in you can see the brewing equipment and ingredients right away. We arrived around 5PM on a Friday and they were brewing a batch right then.
The place isn't huge, but there's plenty of room. They're using the whole "exposed industrial" look similar to places like Chipotle...but slightly more upscale. Booths and tables are available.
The tap list on the day we went included a house pale ale, black IPA, and coffee stout. Not sure what the scale was for any of them except the coffee stout, which was definitely brewed on-site. The pale was a solid example of a typical US hop-forward pale ale, and the Black IPA was solid, too. Lots of fennel/anise notes in it. In addition those beers, they also had roughly 10 other taps filled with all local craft brews including some from "little guys" like Dry Dock, Elk Mountain, and Rockyard, as well as OB, Odell, Left Hand, Tommyknocker, etc. In addition they had some bottles of SNPA, Sam Adams, and AC Golden's Colorado Native. I didn't see any macros at all.
The food consisted of sandwiches and pizza, with their bread supposedly using spent grain from the brewing process.
We had the jalapeno cheese bread and a meaty pizza. Both were great. Tons of thick cut meats, hearty sauce that wasn't oversalted like many can be, and a nice sweetness to all of the bread. I'd say it reminded me a bit of Mellow Mushroom crossed with Pasquini's, which isn't a bad thing.
Prices were a tiny bit steep, but certainly not a whole lot more than other comparable spots.
Definitely a new spot in my rotation, especially considering it's located in an area with few other similar options.
It'll be interesting to see what happens with their homebrewing initiatives.
EDIT: After a year or so, I'd say this place has declined quite a bit. The food is still pretty good, but the service is awful. Forgotten drink orders and botched food orders aren't uncommon. The beer concept has seemingly changed a bit, too. There are now fewer non-house options and their house beers range from awful to pretty good. Whenever I've had a good beer, it seems like that one disappears. They seem to push oddball offerings pretty regularly (like a chai or toffee porter) but in most cases they seem to come out bland and tasting like something else. It's hard to ask the wait staff if they grabbed the wrong thing because most of them don't really know anything about the beer in the first place. They have a script and (not their fault), most aren't even old enough to drink in the first place. It's also a little shady that they're not opposed to bribing people to vote for them in various "best of" polls by offering free beers or discounts.
On the plus side, the pizza IS still good…but seemingly everything else has gotten worse.
EDIT2: The food fell victim to their weird attitude problem, too. Admittedly stale bread and and the worst wheat beer I've ever tasted aren't ways to win people over. I have no plans to return any time soon. At this point I adjusted my scores as an average of what they were when they first opened and what they are right now. This place needs a management overhaul.
★
3,291 characters
Dad & Dude's Breweria in Aurora, CO
-
out of
100
based on
7
ratings.