Dismiss Notice
Get 12 monthly issues of BeerAdvocate magazine and save $5 when you select "auto-renew."

Subscribe now →
Dismiss Notice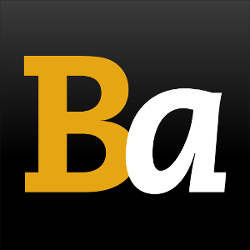 Join our email list →

And we'll send you the latest updates and offers from BeerAdvocate, because knowing is half the battle.
Daft
- Urban Chestnut Brewing Company - Midtown Brewery & Biergarten

Educational use only; do not reuse.

Brewed by:
Urban Chestnut Brewing Company - Midtown Brewery & Biergarten
Missouri, United States | website

Style | ABV
English Barleywine | 9.00% ABV

Availability: Rotating

Notes & Commercial Description:
Beer added by: DCon on 02-19-2012

Our on-going expedition mostly dedicated to those ever questing 'rye, whiskey, bourbon, etc. barrel-aged beer zealots'. This particular 'aged-one' is a barley-wine ale that rested for a few months in a rye whiskey barrel, imparting it with some not so subtle notes of spicy rye, oak and sweet caramel. As you enjoy this complex and potent beer, please heed those words of advice – "Imbibe with care, lest you be a Daft fool!"

12 IBU
Reviews: 10 | Hads: 68

3.67
/5
rDev
-9.4%
look: 3.5 | smell: 4 | taste: 3.5 | feel: 4 | overall: 3.5
Presentation: 16oz brown pop top Euro-style bottle. Nice label, including barreling and bottling dates. I think (if I remember correctly) that this was around $8-9 bucks. Into my Duvel tulip. Drinking this tonight to commemorate my leave of absence (and possible departure) from my PhD program. Served between cellar and room temperature.
Appearance: Ruddy red amber brew, with a nice ivory cap that shows good sticking power. Probably would be a bit brighter if I'd kept all of the sediment in the bottle. All in all, not a bad looking English barleywine.
Smell: Immediately I get notes of lightly-toasted pecans (awesome aroma) with a bit of earthy/musty green apple as well. Some buttery praline sweetness as well. The booze is pretty well hidden here, with just a hint peeking through. Overall, not immensely complex, but pleasant; a little like a caramel apple.
Taste: The booze certainly comes across more on the palate than in the aromas, but it's not quiiiite hot. The barrel character is still pretty forward here, with light notes of charred wood and fruity, spicy alcohol. Notes of pecan praline and just a hint of apple as well. This is pretty good now, but I feel like I should have probably let it sit for the year that I had originally planned (cracking this tonight was kind of a spur of the moment decision) when the flavors can fight their way past the alcohol.
Mouthfeel: Medium-full and fairly smooth
Overall: This is one that, with some time, shows real promise. Like I said, I was planning to keep it for a year or so (at least until next fall) but tonight it seemed a perfect choice, as I'm second guessing whether I might be a bit 'daft' myself for leaving the program and...well...it's around 20 degrees outside with 50mph gusts and swirling snow: perfect weather for an English barleywine. In the end, this is decent beer now; I have little doubt that, with time, the nutty, caramelly flavors might push forward past the alcohol to assert themselves more forcefully, and the whole thing might come together a bit better. If you see it and like the style, grab a bottle. For the time being, I'd rate it around an 85: a solid B. However, I think it's likely to improve in the future.
★
2,216 characters

3.73
/5
rDev
-7.9%
look: 4.5 | smell: 4 | taste: 3.5 | feel: 4 | overall: 3.5
Enjoyed on-tap @ Urban Chestnut Brewing Company for $5.50. Tapped from the Wooden Handle w/ DAFT labeled on it into a 12oz Snifter Glass.
Aroma- Tons of malt and caramel in the aroma. Not much hop present but a slight booziness comes in at the end of the drink.
Appearance- Received with a 1.5 finger head that has great retention! Has the darkest caramel colored body and quite a bit of depth. Leaves thick lacing behind.
Flavor- The flavor is very subtle with tons of caramel and malt once again. A light hop flavor is found and finishes with a light bitterness level. Not very strong for a barleywine...
Mouthfeel- Medium Bodied, Light Carbonation, Creamy, and leaves tons of malt on the palate.
Overall Impression- For a 9.2% Barleywine, it can really fool you! Very drinkable and had a ton of caramel and malt. Wish there was more of the richness and/or oaky flavors that I usually enjoy. If available, order this one as your 2nd or 3rd one of the night.
★
979 characters
3.96
/5
rDev
-2.2%
look: 3.75 | smell: 4 | taste: 4 | feel: 3.75 | overall: 4
Bottle #922. Bottled Aug 2012.
Beer is very dark amber in colour, a deep ruby red. Small to moderately sized beige head, fades fairly quickly.
The nose readily reveals that this has been barrel-aged. Whisky, vanilla and oak are all present. However, they are not overpowering. Caramel malt, toffee and brown sugar are there as well. Green apple. Quite a sweet aroma.
Tastes pretty good, barrel noticeable but in no way dominant. Some rye whisky and oak, but a stronger focus on caramel, toffee, brown sugar and green apple. Fairly sweet, but not crazily so.
Full bodied, but a bit thin for the style and ABV. Moderate carbonation. Sweetness dries the mouth a bit.
Overall, a tasty brew, and the barrel is nicely used, but I think the base beer could be improved a bit.
★
776 characters

4
/5
rDev
-1.2%
look: 4 | smell: 4 | taste: 4 | feel: 4 | overall: 4
Poured into a tulip glass from a 1 pt 0.7 oz bottle.
Barr
Bottle: 1208/3000
Pours a murky and muddy light brownish color with some copper edges. There is a nice 0.5 inch head that forms that is light cream colored and has some dense bubbles.
Aroma starts off with whiskey notes. Spicy rye notes mixed in with some nice sweet rich honey and caramel notes. Rich molasses, toffee and malt caramel notes.
Flavor is very good and follows the nose. Malty grain notes start off with some nice caramel and molasses sweetness on the back end. Whiskey sweetness and heat with some slight rye notes as well. Oak notes are also present. This BA Barleywine is very approachable and not overwhelming at all. Very well crated with grainy bred notes and caramel sweetness balanced by some good whiskey heat and woody notes. This is nothing crazy but it is very delicious. Mouthfeel is very good rich and oily.
Overal. This is a very good English style Barleywine with delicious whiskey notes and awesome sweetness that is well balanced.
★
1,025 characters

4.09
/5
rDev
+1%
look: 3.5 | smell: 4.5 | taste: 4 | feel: 4 | overall: 4
Pours a hazy, muddy brown color with a small amount of khaki head that fades slowly to leave some decent lacing.
Aromas begin quite barrel forward. Lots of toffee, rye, sweet caramel maltiness and more oaky rye. As it warms I get some dark fruit, with emerging hints of raisin and molasses.
The tastes follow the nose with sweet caramel and toffee maltiness that leads into copious amount of rye and oak barrel. Not boozy surpisingly but loaded with rye barrel flavors, slighly spicy in the finish. As it warms you get some solid flavors of vanilla and sweet dark fruits.
The mouthfeel is medium to full bodied with medium to low carbonation. Finish is slightly sweet, chewy with just enough of a drying rye/oak spiciness to counter the sweet caramel maltiness.
Overall this was a surprising treat. I enjoy the lower ABV compared to most BA beers and I also am a fan of Rye so the smaller base beer allowed the rye flavors to really shine. This is my second beer from Urban Chestnut and I believe their first BA offering but I haven't had a bad beer yet. Really drinkable for a BA Barleywine and a nice nightcap for an evening for sure.
★
1,143 characters

4.11
/5
rDev
+1.5%
look: 3 | smell: 4.5 | taste: 4.5 | feel: 3.5 | overall: 3.5
Pours a dark brown color. 1/4 inch head of an off-white color. Decent retention and decent lacing. Smells of sweet malt, hint of roasted malt, slight alcohol, hint of yeast, slight hop, and a hint of pale malt. Fits the style of an English Barleywine. Mouth feel is sharp and crisp, with an average carbonation level. Tastes of sweet malt, slight roasted malt, slight alcohol, yeast, slight wheat, and a hint of hop. Overall, good aroma, body, and blend.
★
454 characters
4.15
/5
rDev
+2.5%
look: 3.5 | smell: 3.5 | taste: 4.5 | feel: 4 | overall: 4.5
Pours very hazy muddy brown with a bit of light peeking in at the edges. Small tan head that fades immediately. A bit of lacing.
Aroma features lots of toffee/caramel, rye and a little bit of whisky. Maybe some brown sugar too. Fairly sweet smell.
Similar flavors as the aroma although not as sweet as I feared it may be. There is the typical caramel/toffee maltiness up front, but the oak and rye really takes over to balance that out and then some. Not terribly boozy although there is a slight kick, however the rye spiciness is high. A little more vanilla as it warms a bit.
Mouthfeel is a touch short of full bodied, but not too thin. Medium-low carbonation really lets the rye shine. Not cloying at all even after warmed.
First I've had from this newish brewery and looking forward to more. Compares pretty well with BA Hi-Fi although just shy of that level. Fans of rye will be enamored with this one and it was a very tasty unexpected treat.
★
953 characters

4.2
/5
rDev
+3.7%
look: 4.25 | smell: 4.25 | taste: 4.25 | feel: 3.75 | overall: 4.25
Thanks to Dan for this awesome extra!
A. Pours a dark murky brown with a very nice finger of cream colored head. Head is tightly beaded and lacing is very good. Retention is outstanding.
S. Dark fruit, cherry, faint banana, caramel, vanilla, toffee, some light baking chocolate, and a hint of spiciness from the rye.
T. Follows the nose...stone fruit, spicy rye, caramel, some slightly resinous hops, and a little bit of chocolate. Not as complex as I'd like, but what's there is very good.
M. Mildly carbed and full bodied without being too cloying or sticky. Does come off slightly watery.
O. This is a surprisingly good barrel aged English Barleywine. Considering this style is almost exclusively dominated by shelf whales, it's impressive to see a smaller brewery take a stab and come out of it looking pretty darn good. This doesn't have quite enough body or complexity to replace Sucaba or Mother of All Storms, but it certainly doesn't get blown away by them either. It's a very good beer that is better than the sum of its parts. I'd happily drink this any time.
★
1,076 characters

4.2
/5
rDev
+3.7%
look: 4.5 | smell: 4.5 | taste: 4 | feel: 3.5 | overall: 4.5
Bottle Served in duvel goblet, released 9/25/12, consumed @ room temp on 9/26/12
NOTE: this is the version of Daft was aged in Rye Whiskey Barrels and has an ABV of 10%
A - full bottle poor lead to and inch of light tan head. Dark brown with redish hues
S - Spicy toffee, subtle dark fruits and of course Whiskey! Slight butterscotch but as of now the rye whisky seems to cover most of everything.
T - Though different, the level of taste complexity reminds me of when I drink Founders Backwoods Bastard fresh. The taste at this point mimics the nose, toffee with a kick of spice due to the aging in rye whiskey barrels. I am enjoying the beer but cannot wait to drink after it has had some time to bottle condition. This is one of the more unique tastes I have gotten from drinking a beer that has been aged in Rye barrels, the spice is very prevalent.
M - smooth, with time it will improve
O - Its a great beer... if you live in St. Louis and are lucky enough to snag a few bottles I suggest it. I plan on going to the store tomorrow and grabbing at least 2 more if they are there. BUT ... if you are able to pick up the Rye Whiskey aged version do your self a favor and age it for at least 4-6 months. I have a feeling it will be exponentially better at that point in time.
★
1,284 characters

4.33
/5
rDev
+6.9%
look: 3.5 | smell: 4.75 | taste: 4.25 | feel: 4.25 | overall: 4.25
EBW. Aged on barrels, thank god, because this style is just rotten times five if it's not barrel aged.
Pours a little opaque and a little limp. Nice haziness to it, though.
Smells excellent. Big vanilla, giant barley, and raw sour back end.
Tastes nearly as excellent as it smells. Little bit of a neat mustard node on the back end, and while I can see that turning people off frankly I'm just happy to see something new on a gigantic beer. The middles tastes of almonds and there's not hint of booziness at all. Quite nice.
★
527 characters
Daft from Urban Chestnut Brewing Company - Midtown Brewery & Biergarten
87
out of
100
based on
10
ratings.