Dismiss Notice
Dismiss Notice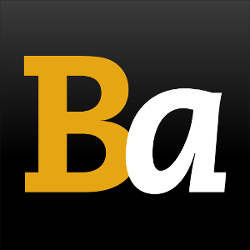 Join Our Email List →
And we'll send you the latest updates and offers from BeerAdvocate, because knowing is half the battle.
Dismiss Notice
Revival
- Port City Brewing
Reviews: 11 | Hads: 55

4.1
/5
rDev
+7%
look: 3.75 | smell: 3.75 | taste: 4.25 | feel: 4.25 | overall: 4.25
This stout was a real surprise. On tap at Black's Bar in Bethesda, Maryland. Very rich and chocolaty taste, with slight touch of milk sweetness. Subtle roasty flavor with sea-salt-infused flavors that just seem to hit me right. Not at all as salty as a gose, but still pretty cool. I guess it's more of an oyster stout, but not like the ones I've had before. Pretty full bodied. I would love to try this again and see if it does the same thing for me. Well done.
★
462 characters

4.1
/5
rDev
+7%
look: 4 | smell: 4 | taste: 4.25 | feel: 4 | overall: 4
Appearance: pitch black, dark and opaque.
Aroma: dark chocolate, cocoa.
Taste: coffee, burnt toast, roasted sweetness.
Mouthfeel: tastes much heavier than 5.5%, but is still drinkable.
Overall: very good! Couldn't differentiate this from a "regular" stout but very enjoyable.
★
285 characters

3.43
/5
rDev
-10.4%
look: 3.75 | smell: 3.25 | taste: 3.5 | feel: 3.25 | overall: 3.5
First had: on tap at the brewery
Black pour, with a small tan head; some dots of lacing on the glass. Aroma was pretty muted, roasty dark malts, toasted oats, mineral. Basic stout taste, dark malts, light coffee notes, a touch of earth and mineral, but otherwise nothing that really shouted "oyster stout." If it wasn't listed as an oyster stout, I probably wouldn't have guessed it was one. Body was medium, somewhat thin in the mouthfeel. Not great, but still decent and drinkable.
★
484 characters

3.83
/5
rDev 0%
look: 4 | smell: 4 | taste: 3.75 | feel: 3.75 | overall: 3.75
Poured a blackish body with one finger khaki head and some lace. The base of the aroma is strong malts, pick up some roasted malts, little bit of woodiness and sweetness and not much hops. More porter than stout in terms of how "heavy" the beer is, it goes down smooth, creamy, light. Moderate sweetness like caramel and possible chocolate mixes with some roasted, coffee notes for balance and a dry finish. Not a standout beer but a pretty good one to try.
★
457 characters

3.73
/5
rDev
-2.6%
look: 4 | smell: 3.5 | taste: 3.75 | feel: 4 | overall: 3.75
A- no light gets through this black beer. A thin khaki colored head has slight retention
S- roast malt and a slight hint of alcohol
T- big roast malt flavor. I don't detect any brine imparted by the shells but I get the impression their presence dial back the robust roast notes to make this an easy to drink beer
M- the oyster shells provide a nice mouthfeel with this stout being extraordinarily smooth.
O- a tasty full flavor stout that doesn't blow out the taste buds
★
476 characters

3.84
/5
rDev
+0.3%
look: 4 | smell: 3.75 | taste: 3.75 | feel: 4 | overall: 4
draft at the brewpub
The beer pours a black color with a dense coating of beige head, retaining nicely. Very nice set here - a backbone of dry, smooth roasted malts bring flavors of charcoal and dark barley with very little sweetness...setting a clean stage for the introduction of a mild sea-brine finish. Touches of dark fruit skins. Smooth in body with a lighter carbonation. Very nice.
★
390 characters

3.79
/5
rDev
-1%
look: 4 | smell: 3.75 | taste: 3.75 | feel: 4 | overall: 3.75
On tap at Port City. Served in a taster glass. Probably the best oyster stout I've had. Dry and toasty with a mild "sea" character. Touch of milk chocolate.
★
158 characters

3.88
/5
rDev
+1.3%
look: 4 | smell: 3.5 | taste: 4 | feel: 4 | overall: 4
Served on-tap in a Shaker pint at Mellow Mushroom (Charlottesville, VA).
A: Black hue with short cap of beige, frothy head that holds well and leaves some lace scraps at the top of the glass.
S: Good dose of dark malt roastiness with some fig and raisin dark fruit aromas
T: The dark fruitiness works well with the oyster bite to create a very heavy flavor that lays over the palate for a long time. The roast component is not overwhelming but complements the fig and raisin fruitiness and the slightly salty nature of this brew.
M: Good thick mouthfeel with medium body and low carbonation to enhance the thick favored sensation.
O: A nice oyster stout with the salty, soft but heavy flavor of the style.
★
712 characters

3.88
/5
rDev
+1.3%
look: 4 | smell: 3.5 | taste: 4 | feel: 4 | overall: 4
I had this on-tap in tap room.
A: Poured from the tap as black as a night, and under close inspection, the head formation looked like mocha craters on the moon.
S: I got tons of roast here, with fresh sea-breeze-infused filtered water. Dark, with a toasty undertow.
T: I got lots of roast, but it wasn't too bitter in the afterbite. Smokey, and without much carameliness at all, which I think is appropriate here.
M: Some slight graininess, which was only evident under very close inspection. This was smooth overall, and with a slight bitterness on the back palate.
O: I would say that overall, this is an excellent brew. I hope Port City finds it in their heart to keep it around.
★
687 characters

3.6
/5
rDev
-6%
look: 4 | smell: 4 | taste: 3.5 | feel: 3 | overall: 3.5
Enjoyed at the brewery tap room in Alexandria, VA.
A: single finger tan head with excellent lacing on a jet black body.
S: roasted malts, barley, oats and earthy hops. Light coffee notes.
T: a little thin with mostly roasted malts, earthy hops and the finish being interesting initially sweet vanilla moving to dry coffee bean roast late in the finish.
M: medium body and high carbonation for the style. Semi dry finish.
Overall: not bad for an oyster stout. Feels maybe a bit thin but very drinkable.
★
506 characters

3.62
/5
rDev
-5.5%
look: 3.5 | smell: 4 | taste: 3.5 | feel: 3.5 | overall: 3.5
On tap @ Meridian Pint (Washington, D.C.) on 5/4/12. Served in a pint glass. This is an Oyster Stout made with oysters from the War Shore Oyster Company.
Pours black with a ½ finger of rich mocha colored head. This retains with roughly a ¼ finger of foam or so, leaving back a decent amount of spotty lacing. The aroma has a nice density to it, with notes of chocolate, some tangier toffee flavor, green citrus, smoky roast, and then some meaty mineral feeling character along the back. There is a nice evenness to this in the nose between all of those flavors.
The taste has a lot of burnt roasted character going on with it and a moderate green citric bite, with more balancing notes of chocolate and toffee on the edges and some light mineral flavor here that seems to get a bit covered up by all of the roast and hop flavors that are present, which really stick to the tongue with some strength. The mouthfeel is medium bodied, with some sharpness up front and then more of a smoother feel that creeps out along the back of the throat. This is pretty lively though overall in the mouth, with a very light warmth to it that brings out a bit of the more aggressive aspects of this to the forefront.
This was a decent stab at an Oyster Stout. The nose on this pretty much got things right but the taste was a little too roasty and bitter, covering up much of oyster flavor that I liked about the aroma. Still though, this was solid and I could have probably gone for another glass of it.
★
1,501 characters
Revival from Port City Brewing
85
out of
100
based on
11
ratings.