Dismiss Notice
Dismiss Notice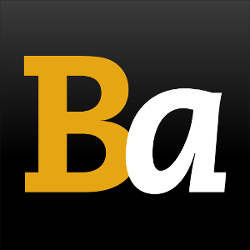 Join Our Email List →
And we'll send you the latest updates and offers from BeerAdvocate, because knowing is half the battle.
Dismiss Notice
Massacre
- Wolverine State Brewing Company
| | |
| --- | --- |
| Educational use only; do not reuse. | |
Reviews: 10 | Hads: 77
4.28
/5
rDev
+7%
look: 4.25 | smell: 4.25 | taste: 4.25 | feel: 4.5 | overall: 4.25
$4.99 single poured into an over-sized Sam Adams Perfect Pint glass. This site claims this beer is 10.5%, but my bottle says 13% ... quite a significant difference.
Appearance: Holy hell what a nice looking beer. Hard pour gave two fingers of a creamy light brown head with "tight" bubbles. The color is a dark ruby brown/black color. Very minimal lacing, but that's to be expected given the ABV, I think.
Smell: Super sweet and boozy -- almost like a maple syrup or molasses sweetness with bourbon, barrel, and pretty intense booze. Intensely sweet on the nose, but smells incredible good regardless.
Taste/feel: Like the smell, very sweet. Molasses kind of flavor is a dominant one with nearly an equal amount of bourbon flavor, alcohol, and then some wood -- "depth" isn't a word that really comes to mind when sipping this beer, and neither is balance. If you love the taste of bourbon in your beer, this is the brew for you, just know there's not a whole hell of a lot else going on. My favorite part about this beer is definitely the feel: very smooth/creamy in texture, with just a mellow carbonation that's really great.
For five bucks, this is really just a steal given its presence of bourbon barrel, the ABV, and the quality of the beer. The thing about this thing is, for the third time, it doesn't offer up a whole lot of flavors. Only after a few sips did I pick up what I'd consider "dark fruit" flavors, and only after it was warm did I get the faintest "dark" (i.e. roast) flavor. To me, this tastes like an Imperial Bourbon Barrel Aged Doppelbock, which is definitely not a bad thing. Ideally, I'd crack open a 12oz bottle and split it with somebody else, as I think that would be the ideal amount. I'll have no trouble finishing this bottle though, and recommend any bourbon barrel aged beer lover (so, everybody reading this, most likely) pick up a few bottles.
★
1,886 characters

3.87
/5
rDev
-3.3%
look: 3.75 | smell: 4.25 | taste: 3.75 | feel: 3.75 | overall: 3.75
This beer pours dark as night with a creamy beige head. Nice lacing and the head stays throughout the hour I worked on this one. Slow sipper here. The aroma is barrel notes. Lots of vanilla, bourbon, and fresh wood smell. The taste and mouthfeel is a little bit of a let down. There is a weird off flavor in the midst of the drink. Like a watery feeling paper. Not present when the beer is cold. It's subtle but present. Other flavors are pretty solid. Vanilla, oak, booze. Not sure what the base beer is supposed to taste like though. This is a pretty good beer.
★
563 characters

5
/5
rDev
+25%
look: 5 | smell: 5 | taste: 5 | feel: 5 | overall: 5
2014 bottle into a snifter. Poured deep chesnut brown with almost no head. Smells and tastes of rich, complex vanilla and bourbon. Full mouthfeel. I had to give this one a 5 because I was completely blown away by it. Other beers of the same style seem to get bad ratings, but the barel character brought this one to a whole new level. It was also very inexpensive for a 10.5% beer (I believe I paid less than $4 for a 12oz).
★
424 characters

4.03
/5
rDev
+0.8%
look: 4 | smell: 4 | taste: 4 | feel: 4.25 | overall: 4
Pours a dark Amber color. Has a molasses aroma with a booziness. Flavor is smooth, sweet it has booziness, Carmel and vanilla. Overall it's pretty delicious, I enjoyed this.
★
173 characters
4.21
/5
rDev
+5.3%
look: 4 | smell: 4.25 | taste: 4.25 | feel: 4 | overall: 4.25
I had this fresh last fall and thought it was ok. Wow, about 8 months of aging did wonders for this beer. Great bourbon smell. Very smooth bourbon flavor. Will definitely get a few more bottles again this fall to age some more. Very nice.
★
238 characters
4.05
/5
rDev
+1.3%
look: 3.75 | smell: 4.25 | taste: 4 | feel: 4 | overall: 4
12 FL. Oz. bottle
Served in a pokal glass
L - This beer pours very dark brown in color with some ruby highlights when held to a light source. It was topped with an inch of tan head. There is virtually no lacing.
S - The smell consists of vanilla and caramel, some usual culprits in a bourbon barrel aged beer. The are some hints of alcohol, too.
T - The taste is quite good. The caramel and vanilla combine for a sweet treat, while detracting the palate from the ever present alcohol taste. I ever get some earthy oak flavors.
M - Medium and velvety smooth.
O - This is better than I imagined. To me it has a similar flavor profile to a barrel aged wee heavy. Wolverine State does a fantastic job brewing lagers. The more I try from them, the more I like them.
★
766 characters

4.2
/5
rDev
+5%
look: 4 | smell: 4 | taste: 4.5 | feel: 4 | overall: 4
12 ounce bottle into tulip glass, bottled in 10/2014. Pours nearly opaque very dark brown color with a 2 finger dense tan head with good retention, that reduces to a small cap that lingers. Nice spotty soapy lacing clings on the glass, with a moderate amount of streaming carbonation retaining the head. Aromas of big chocolate, caramel, toffee, toast, raisin, brown bread, vanilla, coconut, oak, bourbon, and oak/toasted earthiness. Damn nice aromas with good balance and complexity of dark/bready malt and bourbon barrel notes; with good strength. Taste of big chocolate, caramel, toffee, toast, raisin, brown bread, vanilla, coconut, oak, bourbon, and oak/toasted earthiness. Light tannic oaky bitterness on the finish; with lingering notes of chocolate, caramel, toffee, toast, raisin, brown bread, vanilla, coconut, oak, bourbon, and oak/toasted earthiness on the finish for a while. Incredible complexity and robustness of dark/bready malt and bourbon barrel flavors; with an awesome malt/barrel balance and zero cloying flavors after the finish. Medium carbonation and medium-full bodied; with a very smooth, moderately creamy, and lightly slick/bready mouthfeel that is great. Alcohol is very well hidden with only a light warming present after the finish. Overall this is an awesome barrel aged doppelbock style. All around great complexity, robustness, and balance of dark/bready malt and bourbon barrel flavors; and very smooth to sip on for the big ABV. A highly enjoyable offering.
★
1,494 characters

2.94
/5
rDev
-26.5%
look: 3.25 | smell: 3.5 | taste: 2.5 | feel: 3 | overall: 3
From Blind Bif 8
Pours dark amber (maple colored?) with some head that faded incredibly quickly. Blinked and I missed it. (3.25)
Smells sweet. Almost like a cider when cold. Green apples…maybe actually white wine or grapes? I'm interested to see where this is headed. As it warms I get some higher alcohols. (3.5)
Hmm, this is weird. Has an initial fruity/maple sweetness, but finishes quite dry. As far as I can tell, I don't taste any hops. It doesn't seem like a barleywine or old ale, but that is what the color and abv would suggest. It's got some sort of German malts though, I'm pretty sure. It's like some sort of high alcohol, malt-forward beer? As it warms, I get a lot of alcohol. (2.5)
Medium carbonation, medium body with some astringency and fusel alcohols as it warms. (3)
So yeah…fuck me. I have no idea. Again. Can't even pin down a style this time. Something tells me this is something weird. Maybe another Shorts beer I can't identify. (3)
Wow I was pretty far off. This is Massacre, an Imperial Dark lager aged in bourbon barrels from Wolverine State Brewing Co. So yeah… wow. Knowing what this is, as I'm drinking it, maybe I can get bourbon in place of the fruity/maple sweetness? I get essentially zero vanilla though. I don't have much experience with infection, but maybe there's some acetaldedehyde involved here that led me to green apples? I've had a few bourbon barrel-aged lagers from Jack's Abby, but this doesn't resemble any of them, and one was a barrel-aged doppelbock (which is close enough to this style). Maybe it's just really heavy on the fusel alcohols and not very good… Thanks for the interesting beer Abraxel.
★
1,697 characters

3.38
/5
rDev
-15.5%
look: 3.75 | smell: 3.75 | taste: 3.25 | feel: 3 | overall: 3.25
A friend visiting from Michigan brought me a bottle of this. Red wax on top.
I used a pint glass. Deep brown/red, but translucent. Like sweet tea. Small khaki head.
Nose is sweet malts, bourbon and ethanol.
Taste is bourbon, grains, a little bit of smoke. Bourbon slightly over-rides the other flavors.
Mouthfeel is fine, maybe a bit thin.
★
345 characters

4.2
/5
rDev
+5%
look: 4 | smell: 4 | taste: 4.5 | feel: 4 | overall: 4
Reviewed this blind, thanks to abraxel...
A: Pours a dark Coca-Cola like color. It's a translucent brown/black with ruby red hues around the edges. There is only a bit of head, and it widdles down to a thin ring around the edges of the glass.
S: The nose is basically sweet malt and barrel aged alcohol. The get a few whisps of caramel, maybe a bit of toffee, but that's it. It's just a beer brewed with dark malts and then aged in some sort of barrel.
T: The beer starts off with some malty sweetness, a touch of caramel, and booze. The alcohol heat is nice, but all I get is sweet and smooth booze. There is no complexity to this beer.
M: Full bodied beer. It's sweet and smooth to start, gets a kind of stinging in the middle, and returns to a smooth finish.
O: I like this beer. I'm a fan. It's not the most jam packed full of crazy type beer, but it has great barrel flavor and it's smooth. I'd drink this again, no problem at all. I really enjoyed this beer. It's not overly packed with packed a ton of different flavors, but if I was in the mood for a BA beer. I'd grab one of these. Solid stuff. I'm happy to have tried it.
★
1,168 characters
Massacre from Wolverine State Brewing Company
87
out of
100
based on
10
ratings.