Dismiss Notice
Dismiss Notice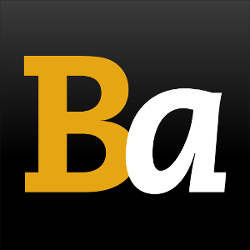 Join Our Email List →
And we'll send you the latest updates and offers from BeerAdvocate, because knowing is half the battle.
Dismiss Notice
Envie
- Parish Brewing Company
| | |
| --- | --- |
| Educational use only; do not reuse. | |
Reviews: 12 | Hads: 118

4.55
/5
rDev
+23.6%
look: 4.25 | smell: 4.75 | taste: 4.5 | feel: 4.5 | overall: 4.5
Poured 12oz bottle into ale glass. It pours a very beautiful copper color with a very nice head. Nicely hoppy with good citrus notes. Good bitterness. It has a good malt backbone with out being overly sweet. Very good aroma and excellent mouthfeel. This is my Favorite Louisiana beer. This is my go to beer.
★
307 characters

4.41
/5
rDev
+19.8%
look: 4 | smell: 4.25 | taste: 4.5 | feel: 4.5 | overall: 4.5
Copper color with a thin head. Steady stream of bubbles. Smell upfront is piney, citrussy, bready and caramely. I'm feeling the taste. Not too sweet or malty. Lightly malty base with a bit of an American hop punch in the end. Floral aftertaste. Light bodied and with relaxed carb. This is really drinkable. I could knock back a few while having a huge bowl of chicken and sausage gumbo.
★
386 characters
4.41
/5
rDev
+19.8%
look: 4.5 | smell: 4.75 | taste: 4.25 | feel: 4 | overall: 4.5
Outstanding clean hop flavor without being too bitter. Piney fragrance, sharp pleasant taste. Copper color and moderate carbonation. Terrific beer to enjoy while watching the New Orleans Saints win their last game in the regular season. Good job Parish!
★
253 characters

4.07
/5
rDev
+10.6%
look: 4.25 | smell: 4 | taste: 4 | feel: 4.5 | overall: 4
Received as an extra in a trade. Poured into my Duvel tulip.
A - Poured a nice slightly hazy dark golden hue with a two finger white head that slumped down to a nice quarter inch thick, creamy blanket. Pretty nice.
S - Aromas of citrus, faint pine, bready malts, malt sugars, nicely hoppy.
T - Taste is a bit of a let down, compared to the nose. Some how, there is some booze on this, faint hop oil and pine, light orangy citrus, some malt sweetness. Good bitter finish. The more I drink this, the better it becomes and the more it opens up.
M - Mouthfeel is actually pretty good! Nice carbonation, very crisp, super sessionable.
O - Overall, my favourite beer from Louisiana yet. Goes down easy with alot of orange to it, very nice.
★
738 characters

4
/5
rDev
+8.7%
12oz brown bottle
Appearance: Pours a clear copper with 1 finger of head
Smell: Fruity, apples and some pine
Taste: Similar to the aroma with a balanced bitterness; the fruitiness lingers in the finish
Mouthfeel: Slightly thin
Overall: A nice pale ale that has a good amount of flavor to make it stand out.
★
314 characters
3.87
/5
rDev
+5.2%
look: 3.5 | smell: 4 | taste: 4 | feel: 3.5 | overall: 3.75
Parish Envie has a medium-to-thick off white head, which rather quickly fades, a hazy, somewhat bubbly, orange appearance, with lots of tiny suspended particles, and a decent lacing sheen left behind. The aroma is of piney hops, sweetness, and bread, and the flavor is of those same elements. The hop bitterness is pleasant and noticeable, but not strong. Mouthfeel is medium and slick, and Parish Envie finishes semi-dry, sweet, and refreshing. Overall, this is a straightforward pale ale entry and is very mellow and enjoyable.
RJT
★
535 characters

3.83
/5
rDev
+4.1%
look: 4.5 | smell: 3.25 | taste: 4 | feel: 4.25 | overall: 3.75
12 oz bottle. Pours hazy light amber color with thick white head, retains well. Smell is light and fruity, plum. The taste starts off as toasty malt, just right amount of sweetness. The finish is light grassy hops. Mouthfeel is medium, nice for such a light brew. Overall a crushable lightly hopped pale ale, tasty, will return to this one.
★
341 characters

3.82
/5
rDev
+3.8%
look: 4.25 | smell: 3.5 | taste: 3.75 | feel: 4.25 | overall: 4
Appearance: dark orange in color with a 1" head that lasts a long time. Nice lace sticks to the glass.
Smell: caramel, some citrus, and hop aromas rise from the glass.
Taste: caramel, mild grapefruit and orange citrus, some pear, and a moderate hop bitterness.
Mouthfeel: medium bodied. Crisp from start to finish.
Overall: a very easy to drink and enjoyable APA that is nicely refreshing.
★
394 characters

3.75
/5
rDev
+1.9%
look: 3.75 | smell: 3.75 | taste: 3.75 | feel: 3.75 | overall: 3.75
No label information. Envie American Pale Ale is brewed in the style of an American Pale Ale, available in 12 oz. bottled 6 packs and on year-round draft.
Poured from a 12 oz. bottle to a tulip glass.
(Appearance) Pours a smooth, foamy head of a pastel white color over a hazy amber body with ample speckled sediment and light, rapid carbonation. Retention is above average and lacing is light and patchy. 3.75
(Smell) Pale and grain malts with a moderate bitterness, pithy citrus hops, lemons and grapefruit. Potency is moderate. 3.75
(Taste) Pale, biscuit malts with a light graininess, moderate sweetness, light citrus hop profile with a moderate bitterness, fruit and herbal lemon flavor. Clean, highly drinkable and a nice balance of hop and malt character. 3.75
(Mouthfeel) Texture is clean, slick, lightly residual, medium dry. Carbonation is medium, generating a medium frothiness and a moderately crisp finish. Body is medium for the style, medium overall. Alcohol presence is light and there are no off characters. 3.75
(Overall) I consider Envie an enjoyable American Pale Ale with a nicely flavored and balanced malt and hop profile, both angles are accessible and both enjoyable. Nothing here is innovative or groundbreaking or even experimental, but a well-built beer is worth occasionally sampling, provided it is distributed in your area. 3.75
Parish Brewing Company's
Envie American Pale Ale
3.75/5.00
★
1,425 characters

3.72
/5
rDev
+1.1%
look: 3.25 | smell: 3.75 | taste: 3.75 | feel: 3.75 | overall: 3.75
The beer pours light clear copper with a white head that doesn't stick around very long. There are lots of visible tiny bubbles. The aroma is of bready malt with some bright citrus, floral, and piney hop notes. It smells pretty fresh. The flavor of this beer is more balanced on the hop side, but the malt has a nice presence here too with some good bready notes. There are some good piney and citrus flavors from the hops in this beer. The body is light to medim with moderate carbonation. The finish is dry. The beer is refreshing and easy to drink. This is a good beer that would be very refreshing after a hot Louisiana summer day.
★
635 characters

3.71
/5
rDev
+0.8%
look: 4.25 | smell: 3.75 | taste: 3.5 | feel: 4 | overall: 3.75
Envie an American Pale Ale from Parish Brewery in South Louisiana
Aroma the hops on the label foretell the moderate citrus, spice, floral and mild pine notes from the dry hopping
Appearance. Clear golden pale pour with. 1.5-2 finger white foamy head with decent lacing
Taste a mild malty start with a mild to moderate spicy, citrusy/floral bitter finish Moderately hoppy
Mouthfeel crisp moderately carbonated finish clean
Overall. A very nice American Pale Ale. Went very nice paired with my Supreme pizza. My palate is expanding enjoying more hoppy beers
★
565 characters
1.52
/5
rDev
-58.7%
look: 1.75 | smell: 2.75 | taste: 1 | feel: 1 | overall: 1.25
A: the color is nice - a lightly burnt orange. That is the only good thing in the appearance. The beer is insanely over carbonated. I suspect an infection. a gentle pour leaves me with about an inch of beer in my pint glass and the rest filled with foam.
S: decent. I get some nice fruity hops, but that is quickly followed with horse blanket. again, I suspect infection.
T: my guess is a brett infection - but definitely infected. I mostly get horse blanket and malt. some straw. just a touch of fruity hops.
M: terrible. all foam.
O: can't really say - obviously infected....should I even be rating this beer if its obviously infected? oh well. If I get to try it again, ill adjust the rating accordingly.
★
712 characters
Envie from Parish Brewing Company
83
out of
100
based on
12
ratings.