Dismiss Notice
Dismiss Notice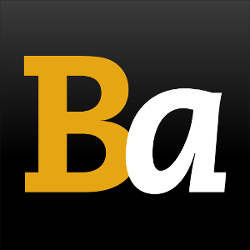 Join Our Email List →
And we'll send you the latest updates and offers from BeerAdvocate, because knowing is half the battle.
Dismiss Notice
Farmer's Reserve Pluot
- Almanac Beer Co.

Educational use only; do not reuse.

Brewed by:
Almanac Beer Co.
California, United States

Style | ABV
American Wild Ale | 7.00% ABV

Availability: Rotating

Notes & Commercial Description:
Beer added by: obiwan on 03-18-2014

Pluots are some of our favorite fruits. Created by cross-breeding apricots and plums, there are dozens of varieties with an amazing range of color and flavor. All through the summer, Blossom Bluff Orchards picks each variety at its peak: Dapple Dandy, Honey Punch, Flavor Queen, Black Kat & Dapple Jack were all added to a sour blonde ale and aged in wine barrels to create this funky oak-aged brew.
Reviews: 61 | Hads: 618

4.39
/5
rDev
+5.3%
look: 4.25 | smell: 4.5 | taste: 4.5 | feel: 4 | overall: 4.25
Bottle into Cantillon taster.
Pours hazy, pale peach color with fizzy white head that settles down quickly. The carbonation is so reminiscent of other Almanac sours.
Aroma is big lactic fruit with oak and a wine overlay. Pink grapefruit, peach, plum and apricot (pluot hehe),strawberries, fruity white wine, soft apple notes, and definite woodsy oak shavings.
On the palate you get grapes, plums, juicy sweet lemon, red wine vinegar, acetic strawberry, underripe apricot, peach juice concentrate, and a drying oak essence. Super fruity, plenty of lactic acidity, acetic acid is balanced out well, and despite a fruit juice like sweetness poking it's head the beer is dry for the most part.
Mouthfeel is light with soft fizz. Really pretty easy drinking which is a plus for the style.
Overall another nice offering by Almanac. More and more do I get the similarities within all their sours. The main thing I miss with these beers is funk. Almost no funk present in Almanac sours. They are bright, juicy but light, lactic, and usually show off the fruit additions pretty well. I'll keep drinking them as long the price stays the same as it's a convenient size (375) for a sour and you don't have to commit to a more expensive, bigger bottle.
★
1,245 characters

4.75
/5
rDev
+13.9%
look: 4.75 | smell: 4.75 | taste: 4.75 | feel: 4.75 | overall: 4.75
A: Apricot
S: That familiar Almanac scent; some vinegar, some lemon, a bit of saison funk.
T: Very fruit forward but dry. The pluot really shines through. Its not particularly sour, closer to a berlinerweisse, but still quite dry and flavorful.
M: Crisp, dry.
O: This grew on me after a couple sips. While I prefer some of their more sour offerings, this is yet another excellent brew from Almanac.
★
402 characters

4.3
/5
rDev
+3.1%
look: 3 | smell: 4.25 | taste: 4.5 | feel: 4 | overall: 4.5
Bottled March 2014.
Pours a murky orange with a foamy bone head that settles to wisps of film on top of the beer. Small dots of lace slowly drip into the remaining beer on the drink down. Smell is sour with malt, acidic, wood, wine, and plum aromas. Taste is much the same with sour plum, acidic, and wood flavors on the finish. There is a mild amount of acidity on the palate with each sip. This beer has a good level of carbonation with a crisp mouthfeel. Overall, this is a very good beer with a really nice sour fruit presence that is slightly better in the taste.
★
569 characters
4.22
/5
rDev
+1.2%
look: 4 | smell: 3.75 | taste: 4.5 | feel: 4.25 | overall: 4.25
Poured from bottle into Duvel glass.
Darker golden color (but not really approaching amber). Fairly opaque.
Smells sour and a bit bretty; bright, spoiled fruit.
Very acidic (which I like), sour. Tastes like citrus, wild berries, plums (pluots?! gasp!). Refreshing and highly drinkable, with a light-medium body.
If you like sour, fruity beers (e.g., Cantillon Fou' Foune) , you will probably enjoy this one.
★
411 characters
3.74
/5
rDev
-10.3%
look: 3.5 | smell: 3.75 | taste: 3.75 | feel: 3.75 | overall: 3.75
i like this one less than the other almanac beers ive had. maybe its the pluot. the only other pluot beer ive seen is that disaster from new belgium, and while this is a whole lot better, its still got that weird plumy sweetness thats not super compatible with the wild ale yeast in this blonde and relatively flat looking brew, i wish it looked a bit more alive. fruity nose, not unlike some of the oddity apple or pear beers out there, but with a residual sugar level thats noticeable but not brutal for what it is. the brett isnt super robust in the flavor, but it contributes a balance, and a farmy moist morning dew vibe to the beer, which is needed and distinct. im not sure the fruit adds much to an already outstanding base beer, it may even detract for me. a little more time in the bottle may dry this out a little better, and more carbonation would certainly help. its different and delicious, but its absolutely not as tasty as the other almanac beers ive found. not all experiments are successful, and i appreciate the effort without disliking the beer overall.
★
1,074 characters
4.5
/5
rDev
+7.9%
look: 4.25 | smell: 4.25 | taste: 4.75 | feel: 4.25 | overall: 4.5
Big thanks to Perhops for sending this one for nothing.
A- Honey, non-transparent, thin medium lacing for the style, white cloudy in color
S- Brett funky, then the fruit pluots come out. Not as much S from the fruit comes out of the nose
T- The pluot comes out first, then a low brett suckerpunch; put the fruit stays in the mouth after brett goes away
M- A bit too much carb for me with the style, but nothing bad here. Very balanced, not too thick or thin, the carb follows down the throat a bit harsh, but nothing terrible.
O- I think this is a great take on an American fruit first sour (though not too sour). Almost comes off as a fruit ale, but it is more on the sour end of the spectrum
★
699 characters

4.06
/5
rDev
-2.6%
look: 4 | smell: 4.25 | taste: 4 | feel: 4 | overall: 4
This is a nice wild. My third Almanac and likely my least favorite but still delicious.
Hazy straw color. No lacing after two finger head recedes.
Aroma is tart and funky. Slight apricot.
Taste is sweet apricots followed by a funky tartness.
Medium mouthfeel. Lower carbonation.
.
★
286 characters
4.5
/5
rDev
+7.9%
look: 4.5 | smell: 4.5 | taste: 4.5 | feel: 4.5 | overall: 4.5
A: Pours a hazed light yellow with a two finger soapy white head that slowly fades without leaving any lacing
S: Smell is lactic sourness, citrus, funk, and some fruity smells
T: Taste is a nice smack of sourness mixed with some pluot flavors, some lemony citrus, slight funk, and some yeastyness. Swallow is more sourness, pluot, and a hint of band aids.
M: Lighter side of medium in the mouth with soft and slightly prickly carb and a drying finish
O: Another phenomenal beer from Almanac that can go toe to toe with the best of them. Priced a little bit lower than RR but the quality is about equal.
★
603 characters

4.1
/5
rDev
-1.7%
look: 4 | smell: 4 | taste: 4.25 | feel: 4 | overall: 4
A: Light, grassy. Head disappears completely after about 20 seconds.
S: Pluots, apricots, apples.
T: Stone fruit, but it's subdued. The sourness is a tinge overpowering.
F: Medium bodied. Nice sour tang.
O: Very enjoyable and solid sour, which I've come to expect from Alamanc. But it lacks the complexity of their other outstanding sours such as VotHD. I'm planning to age a few bottles and try periodically to see if time tempers the sourness which should allow the pluot fruit to shine.
(bottled March 2013)
★
516 characters

3.84
/5
rDev
-7.9%
look: 3.75 | smell: 4 | taste: 3.75 | feel: 4 | overall: 3.75
Pours out a hazy peach with a quick to disapate inch and a half of head. No lace.
Smell starts with tart fruit, wood and a sweet country white bread in the back.
The sour overpowers the fruit by a little bit. This is a very fresh bottle so age will probably help. The fruit is there though, barrel around the finish. Goes down smooth, with a nice lingering tart yeast and fruit aftertaste.
Will pick up one to age pretty soon. Should do very well.
★
450 characters

4.23
/5
rDev
+1.4%
look: 4.25 | smell: 4.25 | taste: 4.25 | feel: 4 | overall: 4.25
A: Pours a hazed dirty blonde color with a one finger bone white head that recedes fairly quickly.
S: Fairly sweet on the nose. Underripe plum, peaches and cream, juicy red apple, ripe raspberries and some mixed berry puree. All with just a hint of a lactic edge to it. Very inviting.
T: Gives you a nice lactic drawl across the palate right away, rich with underripe raspberry and plum. Middle shows just a hint of malt breadiness before dropping into a finish of underripe white peach, plum skin and meyer lemon. Cuts off a bit short on the finish and isn't as intensely sour as some of the other Almanac sours, but this is absolutely worth trying. Very tasty.
★
665 characters
Farmer's Reserve Pluot from Almanac Beer Co.
92
out of
100
based on
61
ratings.