Dismiss Notice
Get 12 monthly issues of BeerAdvocate magazine and save $5 when you select "auto-renew."

Subscribe now →
Dismiss Notice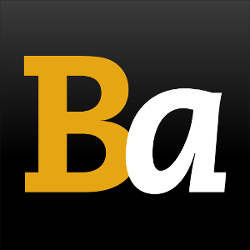 Join our email list →

And we'll send you the latest updates and offers from BeerAdvocate, because knowing is half the battle.
Haffenreffer Private Stock
- Private Stock Brewing Co.
| | |
| --- | --- |
| Educational use only; do not reuse. | |
Reviews: 65 | Hads: 110

3.2
/5
rDev
+4.9%
look: 3 | smell: 3 | taste: 3 | feel: 3 | overall: 4
16 fl. oz. bottle. Haffenreffer Private Stock Malt Liquor...with the imported taste. The label advises to store this product in a cool place.
This is my 50th review. I was going to give the honor to one of the Best of BA brews in my beer fridge but decided to go with the Haff (I always thoght it was Heff?) because this was my first BA experience, from a certain point of view.
I started drinking beer when I was 17 and early on I knew I didn't like Bud or Coors. I wasn't drinking Belgian's or anything, I hadn't even found Guinness at that point, but I did find Haffenreffer and there was something about it I liked better than Bud. So for reasons of a sentimental nature I make Haffenreffer my 50th review.
Pours a crisp golden color, looks like ginger ale. Smells sweet, malty and of alcohol. Very little head to speak of. What little there was disappeared almost as quickly as my youth.
Not a lot of taste, but there is sweetness and malt. Smooth mouthfeel, leaves some lingering bitterness at the end. Easy to drink. Don't forget to check under the cap for the puzzle. Mine was 7 and the spade symbol.
I have no memory of how this tasted 8 years ago when I first tried it or if there has been much change. Can't think of an occasion I'd go out and buy this now but it sure did bring back memories.
★
1,321 characters

4.3
/5
rDev
+41%
look: 4 | smell: 4 | taste: 4.5 | feel: 4 | overall: 4.5
This is a really great malt liquor. I'd heard of it and picked some up when I was in Massachusetts. I had no idea it was actually MADE in Mass. at the time. This is definitely one of the best malt liquors I've ever had. It's been sitting in my fridge for months, too, so it may have been ever better fresh. I don't think I like it quite as much as Olde English, but it would definitely be absolutely perfect if I was in the mood for something less sweet than an OE. This has a lot of similarities to it. The unmasked corn flavour and muskiness are both there and it has a very pleasant "old man beer" flavour to it. It's just a little drier than most malt liquors. There's definitely some hops in there providing a little bit of balancing bitterness and while there is sweetness, it is more in the background and not as "in-your-face" as in a lot of malt liquors. If you're looking for something in a 40 oz. bottle, this is an excellent way to go. It's almost too good to be marketed that way. Almost.
★
1,001 characters
2.9
/5
rDev
-4.9%
look: 2 | smell: 2 | taste: 3.5 | feel: 3 | overall: 3
16oz. single purchased at a local mart in Union. Pale straw color as you would find with a beer like this, smells skunky. Tastes though not bad, the skunk I smelled is barely in the taste (this was a green bottle) Overall, it is a better than average malt liquor, maybe if it was in a brown bottle it might be even better.
★
322 characters
3.07
/5
rDev
+0.7%
look: 2.5 | smell: 3 | taste: 3.25 | feel: 3 | overall: 3
Pours yellow with a small white head. Smells like skunky hops. Taste is bitter and hoppy, herbal and skunky. I used to say it's almost like ginger ale. Highly carbonated with a light-medium body. This is an old-time brewer, making 40 oz. and cans of highly hopped, skunky, bitter malt beer. Overall, it's pretty good, and cheap.
★
328 characters
1.52
/5
rDev
-50.2%
look: 2 | smell: 2.5 | taste: 1 | feel: 2 | overall: 1
Saw this on the menu at a restaurant in Cambridge, thought hmmm, I'll give it a try, never heard of it. I asked the waitress what type of beer it was; her reply "it's a malty beer" gee that tells me a lot?! Well I'll give it a shot was my reply--D'oh. It came in a fat quart bottle with olives set across the top (what the?), and malt liquor written on the side, uh oh. I asked for a glass and poured it in (kept the olives separate?!). Clear gold/yellow in color with no head and not much lacing. Smelled clean of cereal grains. Taste was malty grains and corn and then came an awful aftertaste of adjuncts or something? Skunk urine, maybe Fox? Anyway, don't bother.
★
667 characters

3.2
/5
rDev
+4.9%
look: 3 | smell: 3 | taste: 3.5 | feel: 3 | overall: 3
Poured from a 24 ounce can into a 22 ounce mug. No freshness date.
A- Dark gold, thin white head.
S- Sweet grains, floral notes.
T- Sweet grains, sweet malts but watery. The flavor was not that strong. Alcohol is masked very well. Its still drinkable even as it warms in the glass, which says a lot for the style.
M- Medium bodied and highly carbonated.
D- Not bad, but 6.9 abv, be careful.
I tried this out due to the price and decent ratings it got. I have to say for the style it isn't all that bad. It won't be a regular for me but I'll drink it again. This tasted a lot like Tatra.
★
594 characters
3.28
/5
rDev
+7.5%
look: 3 | smell: 2.5 | taste: 3 | feel: 3 | overall: 5
Oh man does this take me back! This was our brew of choice in high school for many reasons. 6.9% ABV, fairly cheap and available in 40s. Why were 40s so important? Because the inner city liqour stores didn't care about our IDs, and the 40 has the best oz/dollar ratio.
This tasting is coming from a 6-pack of 16oz bottles, and I just realized I forgot to check if there was a puzzle under the cap like I remember. Poured into a 20oz Tulip pint.
Appearance: More color than the usual macro brews, a nice pale gold.
Smell: Not much, some corn and something like malt. Hey, was that a bit of hops?
Taste: Unoffensive, and that WAS hops I smelt! You can taste them on the finish. Leaves a bit of a corny aftertaste but there is something not too boring going on.
Mouthfeel: Quite nice. A little fizzy, and not watery at all.
Drinkability: For what it is, it is incredibly drinkable. I totally forgot how good this stuff was for a cheap beer. Beware on hot days, count your caps!
★
980 characters
4
/5
rDev
+31.1%
look: 4 | smell: 4 | taste: 4 | feel: 4 | overall: 4
This is malt liquor, when I remember drinking this "style," it was Olde English, and it burned like hell, but hey I was at summer camp and I was 14 so what did I know. Anyways if you are strapped for cash and you want a buzz this is the way to go. 3 bucks for 40 oz of a 7 percent beer that doesn't taste like battery acid, it is reassuring to know that this is an option. As far as taste goes, it is a less creamy Narragansett, just tastes like cheerios (cereal grains go figure) but when you think of the other beers in this category it is top notch, for the strength and lack of craft one of the more drinkable brews.
★
620 characters
3.1
/5
rDev
+1.6%
look: 2 | smell: 2 | taste: 3.5 | feel: 3 | overall: 4
After hearing such good reviews about this malt i decided to give it a shot. And after finding a 24-pack of 16 ounce cans for under $12 at my favorite local distributor, i couldnt resist.
The label claims that it is the "malt liquor with the imported taste." I cant agree with this statement more. Upon the first sip i am reminded of a Becks or a Heineken, but shortly thereafter i am hit with a definite reminder of its malt nature. I must say that this is by far the best malt liquor i have ever tried. It is much lighter in the mouth, without the repulsive taste of familiar malts; it is also smoother in the throat, as well as being lighter in the stomach than any other malt liquor i have tried. If you want a cheap, pallatable, 6.87% serving of alchohol you cant go wrong with this selection.
I did not take into consideration the coloration or actual appearance of the liquid since i was trying to keep it ghetto ... enjoying it striaght out of the can.
★
966 characters
3.4
/5
rDev
+11.5%
look: 3.5 | smell: 3.5 | taste: 3.5 | feel: 2.5 | overall: 3.5
I bought a six pack of stubby bottles of this stuff a few weeks back at market basket.
A- Looks kind of cool it has an orangish tinge to it.
S- smells good, kind of sweet.
T- Tastes pretty good for malt liquor.
M- I would rate the mouthfeel better if one of the bottles in the six pack wasnt FLAT.
D- This stuff is highly drinkable I recommend it as long as its fresh.
★
373 characters
2.56
/5
rDev
-16.1%
look: 3 | smell: 2 | taste: 3 | feel: 2 | overall: 2.5
A: Darker Golden Color
S: Very Alcohol Forward
T: Slightly Sweet and Strong with Alcohol
M: Very Bubbly, almost stings
D: A little on the heavy / strong side.
I rate this my #3 Malt Liquor - Used to drink in high school in Philly. Before I moved on and traded up to Crazy Horse and Eventually Mickey's.
★
308 characters
2.95
/5
rDev
-3.3%
look: 3 | smell: 3 | taste: 3 | feel: 2.5 | overall: 3
Do they still make this stuff? And perhaps more importantly, do people still drink Haffenreffer???? Okay, I'm going to cheat on this review, and proceed entirely from memory, as the last time I sampled one was in my college days, 28 years ago. I have not had one since. Although in fairness, maybe I am fit to be a proper judge, as I must have consumed dozen upon dozen cases of the stuff. I'm really curious if the modern version, tastes anything like the version from 25 years ago. The drinking age was still 18 years old in those days.
The one poster who stated- "This was the King, the Elite of malt liquors" was right. At that time, we drunk it from green bottles, often a bit skunky tasting, something like Heineken but with an alcohol kick to it. My dorm-mates and I always had cases of this stashed for parties and beer busts. And of course, the parties had predictable results- People passed out and strewn about on the floor, fights breaking out, students running through Boston naked at 5:00am and jumping into the toxic Charles River for a swim, students disappeared for days, etc. Wild stuff. Forget Mezcal con gusano, absinthe, etc... Haffenreffer will take your mind places it does not want to go, places where it should not go. When consumed in mass quantities, it feels more like magic mushroom trip than an alcohol buzz. But getting back to taste- We would freeze these things, and they would slide down easy, smooth for a malt liquor and had a dry finish even. I have not seen it for years in any stores, this might be a regional thing. I will have to hunt some down for old times sake! Remember the little symbol puzzles on the bottom of the cap??? Classic stuff.
★
1,684 characters
3.2
/5
rDev
+4.9%
look: 3 | smell: 3 | taste: 3.5 | feel: 3 | overall: 3
Not sure if they still make it, all the local packys stopped carrying it, but I love a couple of these (40oz) on a Sunday during football season, nice taste, bit skunky, like it
★
177 characters

2.77
/5
rDev
-9.2%
look: 2.5 | smell: 3 | taste: 2.5 | feel: 3 | overall: 3
Of all the American Malt Liquors, this is my choice. The smell is not that bad, detect a bit of pine smell, nothing overbearing. Since graduating to IPA's and the like, have not had too many malt liquors, but the taste is probably better than most AML's, not too thick, or overly alcoholic. I will grab one once in a while to reminisce over my college years....
★
361 characters
3.23
/5
rDev
+5.9%
look: 3 | smell: 2.5 | taste: 3.5 | feel: 3.5 | overall: 3.5
Probably my favorite 40 oz. Nothing better then a 40 of Private Stock when your sole intention is to get fucked up. Drink it quick though cuz you dont want it to get warm! but dont drink it too quick cuz it'll knock you on your ass!
"smokin weed and Bambu, sippin' on Private Stock."
★
284 characters
Haffenreffer Private Stock from Private Stock Brewing Co.
72
out of
100
based on
65
ratings.