Dismiss Notice
Get 12 monthly issues of BeerAdvocate magazine and save $5 when you select "auto-renew."

Subscribe now →
Dismiss Notice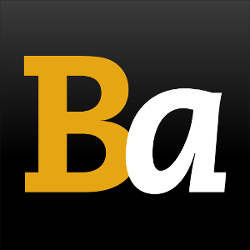 Join our email list →

And we'll send you the latest updates and offers from BeerAdvocate, because knowing is half the battle.
Elector Imperial Red Ale
- New Albanian Brewing Company - Pizzeria and Public House
| | |
| --- | --- |
| Educational use only; do not reuse. | |
Reviews: 39 | Hads: 121

4.03
/5
rDev
+9.8%
look: 4.5 | smell: 4 | taste: 4 | feel: 4 | overall: 4
Served this 22 oz. brown bottle in a large Sam Adams perfect pint glass. NABC has just started bottling their beers and this is from the first batch. (Picked up at The Keg at the release party). A huge yellowy tan head rested on a deep leather, amber/brown body. Clear and rich. The head left ample lacing and a cap remained.
The smell was mulled apple cider and organic matter "stinky" hops. Hard candy and fresh grains. Stewed, syrupy fruits. There is quite a lot going on here.
The taste was bold. Leafy, crunch hops and sweet malts. Bread crusts and oranges. A bit of cherry too. Bold but well balanced.
The mouthfeel was solidly medium. Plenty of carbonation, not too fizzy.
The label states that the malts used are: "Special Pale and Simpsons Medium Crystal". The hops are: "Nugget and Cascade finished through hop-back with whole cone Cascades". The yeast is: "House English". O.G. 18.5 and the I.B.U. is 62. My mouth waters just reading that!
I have had this beer on tap many times but reviewing it without distractions at home I realize how well constructed this beer really is. (maybe I'm a bit of a homer too!)
★
1,127 characters

3.78
/5
rDev
+3%
look: 4.5 | smell: 4 | taste: 3.5 | feel: 3.5 | overall: 4
Picked this up across the border at Papa Joe's in Richmond; my official Indiana beer. I was on the hunt for Three Floyd's but am quite pleased with this. To start with, the label grabs you. I've read the intro five times and I'm still not sure what election night has to do with democracy being pointless or with a hot female devil in a business suit. And don't get me started on the possible implications of the background being a ballot from the historic 1896 election. I know, it doesn't matter. Review the beer, idjit.
Pours an attractive translucent tawny orange with a mountain of creamy beige head that shows impressive staying power. Lacing is likewise stellar.. Nose is a mystery as the label plainly says English yeast but this sure smells Belgian to me. Otherwise, I get pear and grapeskin.
Still definitely feeling that Belgian theme, especially early in the sip. Some late herbal hops return it briefly to familiar territory but I'm having trouble thinking of this as a red ale. Some fruity flavors, a little booze. Something of a champagne texture. I'm not getting the strong caramel malts and piney balance that I'm expecting.
It's definitely not bad, but it just defies easy pigeonholing. I definitely like this beer and applaud their way outside the box thinking. That said, a simple re-branding as a Belgian pale might dispel some of the confusion, although I suspect confusion may be part of the point.
★
1,426 characters
4.15
/5
rDev
+13.1%
look: 4 | smell: 4 | taste: 4 | feel: 4.5 | overall: 4.5
Had this on tap at Barley Island Tasting Room in Broad Ripple.
A- Pours a deep amber color. One finger white head shows good retention. Sheet style lacing on the sides of the glass.
S- Big malty aroma to this one. Caramel, toffee, and something else I can't quite put my finger on. Bitter piney hops in the ending of the aroma. Simple but works very well.
T- Huge amber style taste to begin with. Lots of deep caramel taste with notes of toffee. There seems to be a almost roasted malt (very light) in the middle of the beer. Nice hop bitter bite toward the ending of the beer that helps to counterbalance the maltly sweetness.
M- Medium mouthfeel. Carbonation is good for the style. Deep caramel malts with a hint of hop balance on the palate. Aftertaste is mostly caramel malts with a hint of alcohol and faded bitter hops. This beer is balanced toward the malty side which it should be for the style. No off flavors were present. Medium alcohol drying on the palate.
D- This beer was a nice drinking beer. I could see having a couple pints of this easy. The flavors were bold but not over the top fo this Imperial Red Ale. ABV doesn't seem this high since the alcohol is not present at all in the beer.
★
1,214 characters
4.27
/5
rDev
+16.3%
look: 4 | smell: 4.5 | taste: 4 | feel: 4.5 | overall: 4.5
Poured a very nice copper color with decent head and nice lacing. Very nice deep malty aroma, complex usage of malts (guessing several malts went into this). Very nice malty flavors, slight hints of roasted grain along with great sweet caramel flavors from (maybe) high crystal grains. Went down very well, a nice strong red ale.
★
329 characters
4.3
/5
rDev
+17.2%
look: 4 | smell: 4 | taste: 4.5 | feel: 4 | overall: 4.5
Had this on tap at Chumley's Beer House in Broad Ripple.
Pours a dark amber, with slight clarity and a nice white head,with decent lacing.
Smells of fresh hops, bitter and piney. Crisp and clean nose.
Hop bitterness right up front, with a smoothe malty backbone to balance out the drinkability, which is thru the roof on this hoppy beer. The malts sweeten out the overall taste, but make no mistakes, this brew has hops!
Honestly, I loved this beer. Very complex for a Imperial Red/IPA. If I can find this near me, I might have to keep this a staple in my fridge. Im suprised this doesnt get more mentioning on here. Very tasty beer. I loved it.
★
649 characters

3.53
/5
rDev
-3.8%
look: 4 | smell: 3.5 | taste: 3.5 | feel: 3.5 | overall: 3.5
Pours a clear, dark amber color. 1/3 inch head of an off-white color. Good retention and good lacing. Smells of grain, yeast, sweet malt, and slight hops. Fits the style of an American Red Ale better than an American IPA. Mouth feel is sharp and crisp with an average carbonation level. There is also a noticeable bitterness. Tastes of floral hops, sweet malt, slight grain, and slight yeast. Overall, body is stronger up front then mellows out, better than average red, but weak IPA.
★
484 characters

4.05
/5
rDev
+10.4%
look: 4 | smell: 4 | taste: 4 | feel: 4.5 | overall: 4
Had this one on tap at Shallos
A: Nice dark golden color. Half finger almost champagne bubble head. Nice subtle lacing.
S: Hmmm rather musty and herbal. With strange almost soy malt notes.
T: Not as hoppy as I was told. Rather mild really. Very well balanced. Pretty yeasty for a pale ale, but this work well. I wasn't expecting the range of flavors with this one. Dank musty malts and herbal hop leaves that ends with a citrus dryness.
M: Big carbonation with oily hop dryness.
D: Very nice.
★
497 characters
4.2
/5
rDev
+14.4%
look: 4 | smell: 4 | taste: 4.5 | feel: 4 | overall: 4
Served cold in a tulip pint at the Brewpub in New Albany.
A - Medium Amber when held to the light w/ a very thin cream colored head. The head appears frothy and spotty w/ lacing that is semi-sticky. The clarity of this ale is slightly hazy which is partly from the chill and part hoppy oil clouding I am guessing.
S - Very floral and fruity w/ nice aroma hops that have pungent odors and the yeast esters make this a bit peculier,yet very enticing. Not much for a malt scent but there is a sweet back w/ the nose that is a very pleasant blend of aromas, both herbal and citrusy.
M - Oily from generous hopping, smooth and spiced w/ more floral light hop sweetness that seems to levitate above the malts which have sweet tinges, but are very well conjoined in the balance.
T - A very well made red, must be Imperial becaouse it behaves like an IPA, yet all the sweet berry from the malt and yeast esters makes this stunning. There is a tinge of biscuit with nice toasted malt notes. I am the the teacher in Louisville recommended this place. The herbal hops almost like a ricola in a sense really strive to coexist in the hop/malt interdependence that makes this beer great. Very pleasant blend of sweet amber malt and spicy yet not overly bitter flavored hops makes this intriguing to my taste. A flavorful orange, possibly valencia comes out as the ale warms w/ a nice peppery spice that accentuated the hop + malt sweetness w/ a slight tannic element much like herbal tea w/ dried red fruit that has been overbrewed. I presume it is hop bitterness I am picking up, but I am not totally sure.
D - This is a very good strong red ale, Imperial even. This has great hops, but the malt is less supportive and the hops take the spotlight. This has very good drinkability. The hops start floral and move toward spicy and tannic close to the end of the pint. I think this is a gem in NABC's lineup of ales. I certainly would not hesitate to seek this out. I like the name Elector, I would just prefer more support from the malt.
★
2,031 characters
3.57
/5
rDev
-2.7%
look: 3.5 | smell: 4 | taste: 3.5 | feel: 3 | overall: 3.5
Thanks to hopdog for sharing this growler...
Appears a semi-transparent amber with a small white collar and scattered spots of lacing that are left around the glass. Tiny streams of CO2 slowly rise to the top.
Smell is of honeysuckle, yeast, nuttiness, fruit, tea leaves, and freshly baked cake.
Taste is of the mentioned aroma with the yeast being the standout in this one. In fact, there is some hearty yeast sediment left at the bottom of the growler and even some left in suspension.
Mouthfeel is medium/full bodied, fruity up front with medium bitterness hanging on till the finish.
★
591 characters
3.46
/5
rDev
-5.7%
look: 4 | smell: 3 | taste: 3.5 | feel: 4 | overall: 3.5
Deep gold, few swarths of lace.
Nose reminds me of a creaky floorboard, pennies, and insanely penetrating herbal hop-leaf, coffee. The malt underneath is altogether odd-ball, instantly reminding me of homebrewed English strong-ales. Looks and smells a bit like an English take on Lost Coast's Indica IPA. More chlorophyll tastes - canned greenbeans.
Taste redeems the beer, quite hoppy, but also quite English in nature. Spicy and peppery too, which seem sort of out of place for an IPA of this type.
Smooth, and relatively drinkable. I highly prefered the Hoptimus.
★
575 characters

3.91
/5
rDev
+6.5%
look: 4.5 | smell: 3.5 | taste: 4 | feel: 4 | overall: 4
Deeply malted and assertively hopped, this bolsterous ale balances hop bitterness of IPAs up against imperialized Red Ale flavors for a culmination that puts it on par with American Strong Ales.
Redish brown hue carries a mild dry-hopped haze that allows for a mystic glow of crimson and bronze. Creamy sandy-colored foam builds a dense and formitable head before reducing to a thick sheet across the glass while leaving an interconnected weave of islands along the glass.
Malty-rich aromas of caramel, toffee, sun kissed barley malt, peanuts, medium toast, and soft butterscotch notes accompany a light citrusy grapefruit scent that balances the nose and offers an element of intrigue.
Flavors are moreso balanced because of the on slaught of hop flavor at mid palate and sharp bitterness late. But the beer begins much like the aroma: malty rich with bold malt sweetness that takes the shape of caramel, toffee, butterscotch, bread crust, and sun dried barley for flavors that even remind me of maple syrup. But the malt flavors lessen underneath the penetration of grapefruity hops which carry a pungent grassy, piney, orange, resiny taste before the biting bitterness to finish off the taste profile. A spicy note of woods and cinnamon also decorate the peripheries of flavor and continue to develop as the beer warms and the carbonation subsides.
Very rich for both an IPA and for a Red Ale, the imperialized design has an immediate impact on the mouthfeel. Robust textures of malt, creaminess, and density play on the tongue with an expansive bready feel. All that makes a quick transition toward dryness, bitterness, and aggressive bite in a warming and malty-dry finish. A moderate linger of malt and hop bitterness reside on the back of the tongue and usher in the next sip.
Elector is a very good American Strong Ale that borrows flavor profiles from both American IPAs, American Amber Ales, Irish Red Ales, and with the balance of American Barleywines. A delightful beer for cooler evenings and a great alternative to Stone's Arrogant Bastard Ale.
Re-review 11/18/10:
Much more of an Amber or Red Ale in color and malt character, the beer represents a hearty bread crust or toasty malt flavor and aroma without the char of a brown or porter. Hop content is certianly on par with an IPA and weaves into the malty boldness very well. But without dominating the beer as IPA's should, the beer is better suited as an American Red Ale. Solid and true throughout, the beer has a bolder toffee/butterscotch flavor that is as rewarding as distracting. Definately a better beer than I remember having six years earlier.
---
A solid IPA with a strong malt balance. Fruity, spicy nose typical of using American Hops. Malts and yeast combine for a bready aroma. Looks lightly bronzed and clear in color with just a trace of foam and lacing. Flavors are a little bready and caramelly on the sweet side, but is rounded nicely by strong hop grapefruitiness and orange rinds. A good beer with little complexity. Body is fair, nothing to brag about, but nothing to complain about either. Finish is mildly drying and bitter.
★
3,126 characters
4.37
/5
rDev
+19.1%
look: 4 | smell: 4.5 | taste: 4.5 | feel: 3.5 | overall: 4.5
Nice dark copper color with minimalistic head. Very slight lacing throughout.
Heavy hop character in the nose, especially the grapefruit. However this is an undertone of more floral scents.
The hops in this are as subtle as a brick passing through a plate glass window. Right after the initial assault of hops, however, a nice malt counter balance comes into play. Finishes pleasantly bitter without being overbearing.
The is medium carbonation here, but it doesn't get in the way and actually adds to character of the beer.
Overall, very very good.
★
562 characters
4.02
/5
rDev
+9.5%
look: 3.5 | smell: 4 | taste: 4 | feel: 4.5 | overall: 4
Deep clear copper with an almost non-existent head. Aroma of caramel and toasted malts, accentuated by a healty dose of spicy / earthy hops. Flavor begins sweet, with caramel and bread dough, then becomes bitter and spicy. The flavors are in nice balance, although the hop profile is probably on the mild side for an American IPA. Has a medium to full body... with medium carbonation. Quite smooth, and very drinkable.
★
418 characters
4.22
/5
rDev
+15%
look: 3.5 | smell: 4 | taste: 4.5 | feel: 4.5 | overall: 4
Dark, hazy copper. Not much head, but faint lace remains throughout the 'live' of the imperial pint. Big, bad aroma of grapefruity and herbal hops. Though the hops take charge, there's also plenty of malt - caramel mostly - to add balance. Flavor is full of hops and rather bitter, but does not overpower the malt. It becomes rather well-balanced after the brew warms a bit (initially served a bit too cool for my tastes, especially after a properly served English cask ale). Medium bodied, smooth and oily mouthfeel. Finish is nice and oily, leaving a nice layer of hoppy goodness coating my palate. Aftertaste of grapefruity hops.
★
632 characters
Elector Imperial Red Ale from New Albanian Brewing Company - Pizzeria and Public House
83
out of
100
based on
39
ratings.