Dismiss Notice
Get 12 monthly issues of BeerAdvocate magazine and save $5 when you select "auto-renew."

Subscribe now →
Dismiss Notice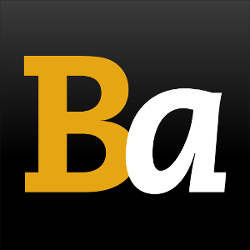 Join our email list →

And we'll send you the latest updates and offers from BeerAdvocate, because knowing is half the battle.
Pecan Dream
- Holy City Brewing

No picture.
Have one? Upload it now.

Brewed by:
Holy City Brewing
South Carolina, United States | website

Style | ABV
American Brown Ale | 6.00% ABV

Availability: Fall

Notes & Commercial Description:
Beer added by: UnderPressure on 12-12-2011

We don't blame you if you don't believe us, but this beer was born in a dream. Sean arrived at the brewery one day, having woken from a dream where we brewed two beers. One was made with boiled peanuts, and the other with pecans. For logistical reasons, among others, we decided we had to make with ones with pecans. After sourcing 150 lbs of them, we split them up amongst ourselves, roasting every last nut in our respective home ovens. 5 pounds of those home-roasted pecans were added per barrel of this American brown ale, imparting a great nutty nose that presents itself more as the beer warms up.

Feel free to consult your psychology textbooks for "dreams about nuts" at this point.

25 IBU
Reviews: 13 | Hads: 42
4.35
/5
rDev
+13%
look: 4 | smell: 4 | taste: 4.5 | feel: 4.5 | overall: 4.5
A: It is darker than most brown ales that I have tried , but not as dark as a porter. Head was a thick, tan color. I didn't notice much lacing on the glass as the head collapsed.
S: At first, nothing but typical maltiness of beer. As the beer warmed, I could smell the nuts.
T: Nice nutty flavor overall, even when the beer was cold. There seemed to be some vanilla notes in there too. The pecan flavor profile was more distinct as the beer warmed up. If you want the full flavor, drink this beer after it has warmed up a bit.
M: good, full bodied.
Overall, I enjoyed this beer very much. I you like nut flavored beers, you will probably like this one.
★
656 characters

4.3
/5
rDev
+11.7%
look: 4 | smell: 4 | taste: 4.5 | feel: 5 | overall: 4
From growler-
Appearance- dark with almost porter look,thin vanilla colored head
smell- slight smell of pecans,sweet with smell of traditional porter
taste- first strong sweet taste rich with bold flavor then nutty flavor of pecan on back then mellow
overall a great porter with slight nutty taste and smell. nothing that over powers anything that leaves a lingering taste of both sweet and bitter
-
★
404 characters
4.3
/5
rDev
+11.7%
look: 4 | smell: 4 | taste: 4.5 | feel: 4 | overall: 4.5
A: Had this one on-tap at Gene's Haufbrau, poured in a pint glass. Had a dark brown color and a thick consistency. There was a half inch of creamy, fairly long-lasting head. Pretty good lacing.
S: A very nutty aroma, with a good deal of malt as well.
T: Tasted of pecans (very, very overtly), malt, and a hint of coffee. The pecans definitely add a new and welcome dimension to the tired old American brown ale style. A lot more flavor than you'd expect.
M: A good amount of carbonation with a dry, clean finish. Medium-bodied.
O: Definitely a different type of brown ale, but well worth your time.
★
602 characters
4.18
/5
rDev
+8.6%
Had this at Husk in Charleston. I'm a brown ale fan and enjoyed the huge sweet nutty flavor up front. The smell was outstanding. It had depth with coffee and pecan followed by the traditional brown ale scents as it warmed. I'm sorry I can't get this is Brooklyn as its a great fall treat.
★
288 characters

4.14
/5
rDev
+7.5%
look: 4.5 | smell: 4.25 | taste: 4 | feel: 4.5 | overall: 4
Dark brown ale with light head that rises when swirled. Smells of nuts, toffee and chocolate malt balls. Taste is maybe not quite as complex, but still good. Lots of nutty and almost butter pecan syrup notes in the flavor. The finish is just a little boring. Its not quite sticky and its not quite dry, but there is no real lingering flavor besides an impression of sweetness.
★
376 characters

4.12
/5
rDev
+7%
look: 4 | smell: 3.75 | taste: 4.25 | feel: 4.25 | overall: 4.25
L: mahogany with a thin lacing tan head
S: faint nuttiness
T: caramel and malts without being too sweet
F: very creamy
I: another hit from Holy City, recommend
★
161 characters

4.07
/5
rDev
+5.7%
look: 3.5 | smell: 4 | taste: 4.5 | feel: 3 | overall: 4
Picked up a growler from Bill's Liquors in Summerville, SC. The Holy City tap handle was marked "seasonal".
A very dark brown beer. And it's "brown brown". Not amber or red at all. The color of one of those barrel shaped root beer candies. The light brown head melts to a ring. I don't see much lacing. Almost none, actually.
Chocolate and coffee in the aroma. Really smooth and malty. I definately smell the pecans as the beer warms up. Kind of a woody smell.
More coffee in the flavor, also with nutty and grainy flavors. You can taste the pecans, but I don't know if I could pick it out if I didn't already know. I don't pick up much bitterness. The flavor is mainly sweet, but the grains give a little bit of a dryness.
Medium bodied mouthfeel. The carbonation seems just right. Dry finish. The dryness lingers around in the mouth.
This is a really good brown ale with complex flavors and aromas. Don't drink it really cold. You can pick up more of all the subtle flavors when the beer warms up some.
★
1,019 characters

4
/5
rDev
+3.9%
look: 4 | smell: 4 | taste: 4 | feel: 4 | overall: 4
Had several of these on tap around King St. in Charleston. Pretty nice, lots of nutty notes, roasted malts, peanuts, chalk, cocoa notes. One of their better beers IMO.
★
167 characters

3.84
/5
rDev
-0.3%
look: 3.75 | smell: 4 | taste: 3.75 | feel: 4 | overall: 3.75
Light brown with frothy white foam this beer is very nutty and strong on the pecan flavor in a slightly sweet way. this is a nice treat from your typical brown ale goes down easy
★
178 characters
3.75
/5
rDev
-2.6%
look: 3.5 | smell: 3.5 | taste: 4 | feel: 4 | overall: 3.5
Served on tap at the brewery, poured a dark brown color, produced a thick tan head, excellent retention and lacing on the glass. The aroma of this Brown Ale consisted of roasted malt, and nuts. (dare I say Pecans?) Medium in body, this beer had a foundation of roasted malt, coffee and Pecans! One of the first ales that use pecans that I can say, actually tasted like a pecan! Outside the box take on a Brown Ale but that is why it's and American Brown Ale instead of a classic Brittish Brown Ale! Excellent session beer- If you get the chance, check this one out!
★
565 characters
3.55
/5
rDev
-7.8%
look: 3.5 | smell: 3.5 | taste: 3.5 | feel: 4 | overall: 3.5
Appearance: A cola brown color presents, without much of either head or lacing
Smell: Brown bread, with hints of chocolate and coffee; not picking up the pecans
Taste: Brown bread, with the chocolate and coffee flavors and nutty character that develops by mid-palate; a little grainy in the finish
Mouthfeel: Medium body with moderate carbonation
Overall: I was looking for a bit more pecan flavor; as it was, this tasted more like a middle of the road brown
★
462 characters
2.81
/5
rDev
-27%
look: 4 | smell: 3 | taste: 2.5 | feel: 2.5 | overall: 3
Purchased a six pack at Charleston Beer Exchange and, from glancing at other reviews, I can only guess something has gone wildly wrong with the cans I got. The beer is overcarbed and has a sour note that makes me think there's been a packaging issue. I don't get much in the way of pecan even after letting the beer warm up -- tastes mostly like a brown ale that went off the tracks somewhere.
★
393 characters

2.17
/5
rDev
-43.6%
look: 3 | smell: 2.75 | taste: 2 | feel: 1.75 | overall: 1.75
Can poured into a snifter.
3.0 A: A great deal overcarbonated - this took a half dozen pours to get a full glass. Deep brown practically black color. Head is a beige foam. Hard to judge retention on an overcarbed brew, but a short ring of lacing is left.
2.75 S: Dry, dusty toastiness. The pecans are rather tame and barely detectable. In fact, this is much less nutty than at least half of the browns out there that don't have nuts in them. Mild tangy caramel. Underwhelming here.
2.0 T: The tanginess is stronger in the taste. I'm not sure if this is due to an early infection, a stange manifestation of the overcarbonation, or just the way that it's supposed to be. In any case, it doesn't taste great. Again there's a dry toastiness and just a slight nuttiness.
1.75 M: Lighter medium body. Well overcarbonated. Somewhat watery rather than creamy.
1.75 D: Obviously not what the brewer intended, but I have to review the result rather and not the plan.
★
978 characters
Pecan Dream from Holy City Brewing
85
out of
100
based on
13
ratings.