Dismiss Notice
Dismiss Notice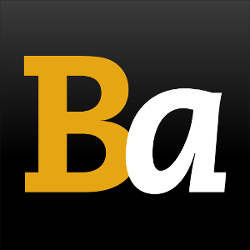 Join Our Email List →
And we'll send you the latest updates and offers from BeerAdvocate, because knowing is half the battle.
Dismiss Notice
Alpha Domina Mellis
- DC Brau Brewing Co.
Reviews: 9 | Hads: 56

3
/5
rDev
-24.2%
look: 3 | smell: 3 | taste: 3 | feel: 3 | overall: 3
Two ounce taster at the brewery. Aromas are tropical fruit, honey, grassy, dank. Flavors follow. Not sure about the honey. Their tasting notes are correct - long lingering bitter finish.
★
186 characters
4.3
/5
rDev
+8.6%
look: 3.75 | smell: 4.25 | taste: 4.5 | feel: 4 | overall: 4.25
I get a lot of resinous hops in this one. The resin lingers on the tongue as it sits. Full of citrus flavors and the fact that it is unfiltered contributes to the piney hops and citrusy nose and lingering taste. DC Brau has done it again, I am a huge fan that has been following them since they opened ( and since OTWOA was in 22's) keep on knocking them out o the park guys!!!
★
377 characters
3.82
/5
rDev
-3.5%
look: 4.25 | smell: 4 | taste: 3.75 | feel: 3.5 | overall: 3.75
Appearance: Arrives cloudy, with the amber liquid capped by an inch or so of foam; nice lacing action
Smell: Citrusy and piney, with grapefruit and tropical tones
Taste: There is a solid caramel malt base to this beer that is quickly overtaken by the citrusy hops; grapefruit and tropical fruit flavors mingle with the pine but in the aftertaste there is a different, almost woodsy character which may be what the experimental hops impart
Mouthfeel: Full bodied and a bit flabby, with moderate carbonation
Overall: A nice DIPA though I am not crazy about either the aftertaste or the mouthfeel
★
597 characters

4.02
/5
rDev
+1.5%
look: 4 | smell: 4.5 | taste: 3.75 | feel: 4 | overall: 4
Appearance: Pours a hazy deep orange. Good lacing. Not a lot of retention
Aroma: Smells really nice. Lots of tropical fruit, citrus, and pineapple with a big underlying dank, piney quality. A bit of malt stickiness
Flavor: Nose quite on par with the aroma. Hop flavor is outstanding with lots of juicy tropical fruit notes with citrus hints. What holds this beer back, to me, is the hop bitterness from the experimental variety. It has a soapy, spicy, woody quality that is a bit off-putting to me. I appreciate the bitter punch, but would prefer it to be a bit cleaner.
Mouthfeel: A touch sticky but not cloying. Lifts off the palate and never gets into barleywine territory.
Overall: Another fine Double IPA from DC Brau. This has the potential to be great with a bit cleaner bittering hop. As it stands, happy to drink this any time for a hop fix.
★
854 characters

3.86
/5
rDev
-2.5%
look: 3.75 | smell: 4 | taste: 3.75 | feel: 3.75 | overall: 4
32oz brewery filled growler. Pours a hazed copper with a sudsy bright white head. This stays rich, leaving back a good bit of frothy patchy lacing down the sides of the glass. The nose is a straight up grapefruit and pine bomb from the start but some softer notes of grains, herbs and tropical fruit emerge and help soften the edges as this warms. The taste is very similar, with juicy citric grapefruit and a strong resinous feel leading the way. Softer notes of dough, tropical fruit and herbal dankness try their best to help balance this out but the bitterness and pine just stick to the tongue in a pretty strong finish. The mouthfeel is fuller bodied with a gentle crispness that sits on top of a more slick and creamy feel underneath. The higher alcohol here is mostly well hid as far as smoothness goes but it does rather embolden the more assertive aspects of this. Maybe a tad too much in spots. While the flavor profiles here are as bold as any of the other great IPAs that DC Brau produces, this packed much more of an aggressive punch than I was expecting. For those that love their DIPAs flavorful and abusive, this is a must.
★
1,140 characters
3.66
/5
rDev
-7.6%
look: 4 | smell: 4.25 | taste: 3.25 | feel: 4 | overall: 3.5
A-dark orange amber color with a nice off-white head and good lacing
S-tropical fruit, malt, hints of citrus and honey, pine
T-grainy malt, tropical fruit, grapefruit, pine, light sweetness of honey, moderate bitter finish with an off aftertaste that is difficult to describe
F-medium body with moderate carbonation, smooth
O-this beer would have rated muchbhigher for me if not for the aftertaste, just couldn't get by it and it made the beer unpleasant to me
★
464 characters

4.36
/5
rDev
+10.1%
look: 3.75 | smell: 4.5 | taste: 4.5 | feel: 4 | overall: 4.25
64 oz. growler purchased at the brewery on Sat., 10/26/13., unknown birth date (likely several weeks old now), consumed in my The Bruery wide-mouth snifter glass over several hours on the day of purchase
A: 2/3 - deep orange-golden coloration, poor clarity (can see but cannot read through...murky with lots of hop haze), thick 2-3 finger soapy white head dissipates into 1/4 finger with soapy frother remaining throughout consumption, moderate-to-large alcohol legs
S: 10/12 - lots of dank/pine-y/resin-y hop character from the Simcoe, Mosaic (and maybe the experimental hop varietal); some honey sweetness and booze for balanace
T: 17/20 - on the anterior tongue, the dankness continues with moderate pine bitterness bordering on astringency; it the middle of the mouth, there continues to be really intense resiny flavors that make this beer almost chewy; I know it's listed as 8.5% ABV on the site but was listed as >10% ABV on the board, which is definitely present; lingering aftertaste that some will perceive as unpleasant considering its dank intensity (I like it though)
M: 4/5 - thick hop oils coating the tongue, large alcohol presence in the mouthfeel, appropriate carbonation; the only problem for me is that it is a little thick such that it more closely resembles a barleywine than an IPA
O: 8/10 - definitely more American barleywine/triple to OTWOA's more DIPA, it's another solid offering but it's not as good a beer as a fresh can of OTWOA; definitely worth consumption and let's see if they continue to make this with or without the experimental hop; generally though, DC Brau needs to fine their IPAs and improve the quality of their carbonation
TOTAL = 41/50
★
1,690 characters
4.69
/5
rDev
+18.4%
look: 4.75 | smell: 5 | taste: 4.5 | feel: 4.5 | overall: 4.75
Had at the DC Brau brewery on it's born date. Bought a growler as well as a case of OTWOA. The appearance is a hazy thick golden yellow. The aroma brings notes of honey, nectar, pineapple, and mango. The taste is sweet but not overpowering is balanced well with the malts. I get tastes of pineapple, honey, almost a juicyfruit gun type of flavor and it finishes with a grapefruit bitterness. Personally I enjoyed this DIPA more than OTWOA, it's truly an awesome beer. Would be sad if this beer is not released in cans or at least released seasonally.
★
550 characters
4.41
/5
rDev
+11.4%
look: 4.25 | smell: 4.5 | taste: 4.5 | feel: 4.25 | overall: 4.25
Appearance:
The beer pours a very vigorous head and leaves some nice creamy white lacing. The beer itself is a dark orange the resembles the color of honey (Because when one of your ingredients is honey, well duh.). The dark orange also has some brown notes to it and the beer itself is fairly clear.
Smell:
The hops and the honey smells mix very well and much better than the usual malt mixture that is often used to balance things out. Overall, the beer has a fairly tropical smell that resembles pineapple and another that resembles orange.
Taste:
Strong sweet taste and tropical flavored hops. The honey really comes out in the beer and does a better job of balancing the hop taste than the malts. The hops taste very similar to the smell in that they provide a pineapple taste. The beer finishes with some light hop bitterness.
Mouthfeel:
Heavy bodied with very little carbonation. The beer feels a bit thicker than most DIPAS but is pretty velvety on the tongue.
Overall:
A very good DIPA and one that I hope that they continue making, can, or at least bring back seasonally. The honey certainly adds something to the traditionally thick DIPA feel and sweetens the taste a bit more than the malts usually do.
★
1,218 characters
Alpha Domina Mellis from DC Brau Brewing Co.
-
out of
100
based on
9
ratings.