Dismiss Notice
Get 12 monthly issues of BeerAdvocate magazine and save $5 when you select "auto-renew."

Subscribe now →
Dismiss Notice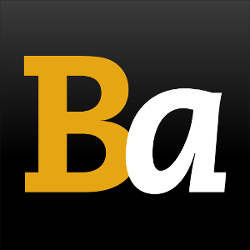 Join our email list →

And we'll send you the latest updates and offers from BeerAdvocate, because knowing is half the battle.
Heavy Machinery Belgian IPA
- Austin Beerworks
Reviews: 9 | Hads: 57

3.8
/5
rDev
-1.8%
look: 4.5 | smell: 3.75 | taste: 3.75 | feel: 3.75 | overall: 3.75
16 ounce can poured into an oversized tulip.
A- Copper color with some haze and streams of carbonation. Frothy and sudsy head. Lace everywhere. 4.5
S- Zesty, peppery and floral yeast hits me hard. Grapefruit and some light sweet malt and vanilla. A bit harsh to the nose, although from a distance it smells deliciously fruity. 3.75
T- Zesty grapefruit and creamy sweet malt show most notably. A strong floral current tastes like walking into a flower shop. I enjoy the flavors but the floral quality is a touch harsh and lacking subtlety. 3.75
M- I pretty much covered it while describing the taste, but yeah, this is zesty, sweet and mostly creamy, if not for the loud floral feel that enters and lingers for a bit too long. 3.75
I've enjoyed many of the Heavy Machinery beers and this one is good, but would fall lower on the list if I had to rank them all.
★
865 characters

3.66
/5
rDev
-5.4%
look: 3.5 | smell: 3.75 | taste: 3.75 | feel: 3.5 | overall: 3.5
Herbal, Floral, Fruity, Yeasty
Pale yellow, some cloudiness, and a thin white lacing. Aroma is very yeasty and Saison-like, but with a big floral and herbal hop presence. Crisp and gritty upfront, smooth and creamy beneath. Some oiliness. Sweet, bready, grainy, with stone fruits, apples, floral hops, peppercorns, and a big, semi-astringent, yeasty finish and a bready malt and flowery hop linger. Alcohol is well-hidden. While the yeast provides some great aroma and flavor in this beer, there's too much of it in the finished beer.
STYLE: Belgian IPA | ABV: 9.5% | AVAILABILITY: Limited
Review from BeerAdvocate magazine issue #94 (NOV 2014)
★
649 characters

4.25
/5
rDev
+9.8%
At first blush the Belgian IPA was like a hopped up Belgian Trippel which is right in my wheelhouse. It was very similar to the Green Flash Le Freak which I loved as well. On to the formal review: It poured a light golden yellow with a pillowy white head. The fruity Belgian yeast notes are apparent on the aroma along with floral and grassy hops. The taste was pure bliss. Fresh fruity Belgian trippel tones were quickly followed by citrus and slight pine hops that added a flavorful bitterness while not totally overpowering the Belgian trippel notes. The Belgian IPA was a well crafted beer with the differing flavors playing off each other perfectly without one overwhelming the other while maintaining a full flavor experience. This is one phenomenal brew.
★
770 characters
3.89
/5
rDev
+0.5%
look: 4 | smell: 3.75 | taste: 4 | feel: 4 | overall: 3.75
Appearance: Pours a crystal clear amber capped by an inch of foam with good lacing action
Smell: Biscuity, with herbal and grassy tones
Taste: Biscuity, up front, with the herbal and peppery Belgian yeast battling with the hops (grassy and slightly piney) both in the mid-palate and the finish
Mouthfeel: Medium body with moderate carbonation
Overall: Can't believe what a dumb idea it was to issue multiple beers using the same cans - as if everybody is going to keep track of the packaging; anyway, thankfully this was clearly the Belgian IPA
Thanks, duff247, for the opportunity
★
586 characters
3
/5
rDev
-22.5%
look: 3 | smell: 3 | taste: 3 | feel: 3 | overall: 3
Cloudy golden pour with medium carbonation. Strong hop smell and initial taste. Lots of grass and pine throughout. Finishes with a good amount of bitterness.
★
157 characters

4.1
/5
rDev
+5.9%
look: 4 | smell: 4 | taste: 4 | feel: 4 | overall: 4.5
16 ounce can into signature pint glass; no canning date, but is a recent release. Pours moderately hazy/cloudy golden amber color with a 2 finger fairly dense white head with good retention, that reduces to a small cap that lingers. Spotty foamy lacing clings on the glass, with some light streaming carbonation. Aromas of big peach, pineapple, tangerine, lemon zest, apricot, bubblegum, light banana, clove, pepper, floral, grass, pine, light honey, bread, and floral/yeast earthiness. Damn nice aromas with good balance and complexity of hop and yeast ester notes; with good strength. Taste of big peach, pineapple, tangerine, lemon zest, apricot, bubblegum, light banana, clove, pepper, floral, grass, light pine, light honey, bread, and floral/yeast earthiness. Fair amount of earthy floral bitterness/yeast spiciness on the finish; with lingering notes of peach, pineapple, tangerine, apricot, lemon zest, bubblegum, light banana, clove, floral, light honey, bread, and yeast earthiness on the finish for a good bit. Very nice complexity of hop and fruity/spicy yeast ester flavors; with a great hop/yeast flavor balance and zero cloying flavors after the finish. Medium carbonation and medium-full bodied; with a lightly slick, crisp, and moderately sticky mouthfeel that is nice. Alcohol is very well hidden with only a slight warming noticed after the finish. Overall this is an excellent Belgian DIPA. All around great complexity and balance of malt/hop/yeast flavors; and very smooth to sip on for the ABV. A very enjoyable offering.
★
1,543 characters

4.1
/5
rDev
+5.9%
look: 4 | smell: 4 | taste: 4.25 | feel: 4 | overall: 4
16oz can. ABW can glass
A: Slightly chill hazed bright yellow orange color. Half finger of big bubbled bright white head. Sticks around in proper glassware. Sticky lacing.
S: Getting nice fruity notes. Some grapefruit. Apricot. Belgian character is more slight than I was initially expecting. Dry and spice.
T: Nice sharp initial burst of hop bitterness. Then you get some of that Belgian yeast character meshing in. Slight bubblegum actually. I really enjoy it. Finish is dry. Crisp. Some lingering hop bitterness. Can't believe this is 9.5% (?)
M: Lighter side of medium.
★
577 characters

4.3
/5
rDev
+11.1%
look: 4.5 | smell: 4.5 | taste: 4.25 | feel: 4 | overall: 4.25
Poured from a can into a Jester King Funk and Sour Fest Tulip glass. Reviewed from notes.
Appearance: Beautiful Golden liquid, a moderate head that leaves behind a persistent crown that lasts until the end of the drink.
Smell: Lots of Apricot, floral and tropical hops. This is really nice.
Taste: Tropical hops, the apricot comes through here too. Only moderately bitter, which is nice. Some bready malts help balance the hops, belgian yeast makes an appearance too. The bitter, hoppy aftertaste lingers quite a while.
Mouthfeel: A moderate level of carbonation, really works well for this beer.
Overall: A solid Belgian IPA. I'll be sure to pick up a four pack of Heavy Machinery, regardless of which edition it is, every time I'm in Austin.
★
750 characters
3.68
/5
rDev
-4.9%
look: 3 | smell: 3.75 | taste: 3.5 | feel: 4.5 | overall: 3.75
Lightly chilled 16 oz. can poured into a 33 cl tulip. No canning date, as typical of the Heavy Machinery series.
Look- Hazy golden hue, three fingers of foamy tight white suds. Decent retention, minimal lacing.
Smell- Light biscuit and melon with a bit of herbs and honey. Swirling brings out a somewhat sharper pine-fruit aroma, overall impression of green tea spiked with lemon and spearmint.
Taste- A little funkier than the aroma, grassy hops mix it up with subtle biscuit and a touch of honey. Aftertaste is floral, slightly dank. Overall impression of nectar, green tea, crushed basil, honeyed biscuit.
Mouthfeel- Medium body, low carbonation after the pour. Extremely light for nearly 10% ABV, crisp, light spice and moderate hopping leaves it dry-ish. Easy drinking considering. Juicy, smooth feel. Two and maybe even a third wouldn't be out of the question- dangerous!
Overall- Well, I'm not quite sure how "Belgian" it is, but it's definitely more Belg-esque than the other entries in the series. Light spice, balanced hopping, mildly assertive malt- works for me. Not fantastic, but a worthwhile offering.
★
1,122 characters
Heavy Machinery Belgian IPA from Austin Beerworks
-
out of
100
based on
9
ratings.