Dismiss Notice
Dismiss Notice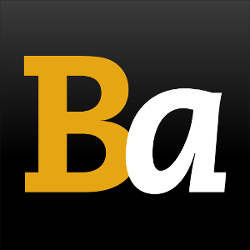 Join Our Email List →
And we'll send you the latest updates and offers from BeerAdvocate, because knowing is half the battle.
Dismiss Notice
Citra Lemon Saison
- 3 Stars Brewing Company
| | |
| --- | --- |
| Educational use only; do not reuse. | |
Reviews: 11 | Hads: 81

3.73
/5
rDev
+3.9%
look: 3.75 | smell: 3.75 | taste: 3.75 | feel: 3.5 | overall: 3.75
This highlights the lemon of a Saison, that comes naturally, while also giving plenty of Belgian yeast character. The yeast flavors are not overly clovey, so that's appealing to me. The Citra hops, or hops in general, are not evident despite this being fresh.
★
259 characters

3.51
/5
rDev
-2.2%
look: 3.25 | smell: 4 | taste: 3.25 | feel: 3.5 | overall: 3.5
I have to say - beyond the Citra hops and lemon - this does smell respectably rustic. I get lots of fresh cut grass, flowers, black pepper, and (yes) lemon. I do get subtle tropical fruit notes, though its general hoppiness seems more grassy than fruity. And it's cloudy like a saison should be! Very promising start here. The taste is dry and rustic also like it should be, with lemon and faint tropical fruit adding to the experience. Here's my problem with this beer: the flavor abruptly dies past the mid-taste. I'm tasting notes of flowers, fresh-cut grass...and then BOOM! Nothing, zilch, jack. At least it's well carbonated. A decent saison (and a fantastic shower beer), but its general dink keeps it from challenging the elites.
3.51/5: Some tweaks will make this work really well
★
791 characters

4.06
/5
rDev
+13.1%
look: 4 | smell: 4.25 | taste: 4 | feel: 4 | overall: 4
Poured into a stemmed tulip. $11.99 for a 12oz x 4 pack.
I really like this beer. Very refreshing and though maybe not an absolutely to style a saison I really like. 4
L - Pours a cloudy dirty/brownish orange with a one-finger billowing white head. Great contrast in colors between the beer and the head. Good lacing. 4
S - Citrus, lemon rind and barnyard, spiciness (peppery), hints of honey. 4.25
T - Slightly tart, lemon rind, herbal bitterness. 4
F - Light body with a dry finish. Some bitterness lasting through the finish. 4
★
534 characters

3.45
/5
rDev
-3.9%
look: 4 | smell: 3.25 | taste: 3.5 | feel: 3.25 | overall: 3.5
A thanks to the founding father if the canquest, woodychandler, for this beer. Poured from a 16 oz. can. Has a golden color with a 1/2 inch head. Smell is of lemons, little else. Taste is lemony, hints of tropical fruits, highly refreshing. Feels medium/light in the mouth and overall a good summer beer, but kind of lacking the flavor profile of this style.
★
358 characters
3.95
/5
rDev
+10%
look: 4 | smell: 4 | taste: 4 | feel: 3.5 | overall: 4
16oz, straight out of the can. I poured one the other night, so don't knock my "look" score.
Sporty can, but when poured into a wine glass was hazy yellow with moderate carbonation.
Smells like citra hops and some lemon peel, small amount of saison funk. This is not a funky brett ordeal, nor did I expect it to be coming out of a 16oz can.
Little bit of wheat, some belgian esters, definitely citrus peel bitterness. What I was hoping for and I can't complain at all.
Little bit thin, and could have used a bit more carbonation. I may be confusing the body with the mouthfeel, but just a bit more funk might have made this perfect. Nothing is wrong, it's just a little "clean."
Overall, I could easily wreck a 4pk at a pool/beach. All things considered: packaging/brewery reputation /pricing; this exceeded my expectations. This isn't the greatest beer I've ever had, but I'll almost certainly get more of these this summer.
★
933 characters

2.98
/5
rDev
-17%
look: 3.25 | smell: 3.25 | taste: 3 | feel: 2 | overall: 3
On tap at Breadsoda in Glover Park DC
Everything about this brew is mediocre in comparison to craft brew standards, although better than most of the "beer" sold in the US
Appearance is a pale clear yellow with little head
Taste is weak, with only the faintest traces of the character that defines a saison
Worst is the mouthfeel which is almost non-existant
Overall just something to quench the thirst on a hot day
★
418 characters

3.04
/5
rDev
-15.3%
look: 3.5 | smell: 3.25 | taste: 3 | feel: 2.5 | overall: 3
Poured bottle into pint glass
A- dark yellow/light orange
S- strong lemon
T- slightly sour lemon with a bitter finish.
M- very light
O- an okay beer, but falls short compared to the well-balanced taste of Sierra's Ovila abbey saison.
Serving type: 3 stars tulip glass
★
273 characters
3.57
/5
rDev
-0.6%
look: 3.75 | smell: 3.5 | taste: 3.5 | feel: 4 | overall: 3.5
Poured on tap at Meridian Pint DC. Had this before at the brewery as well but didn't have time to jot notes since it was such a small sample. Really wanted to revisit this beer.
Pale amber body, slightly hazy in appearance with thin rising bubbles. A nice simple white collar that sticks around for a good amount of time.
Muted bouquet. Different from what I remember. Strange amount of herbal tea and mint with some lemon hints as well and slightly tropical. Last time I smelled this it was absolutely booming with fruit and complexity it was fascinating but this is not what I remember at all.
The muted notes on the nose seem to also translate on the palate. Lots of doughy yeast and muted fruit juice. Clean with some lemon like aftertaste. Crisp with tight carbonation, a nice tonic tight fizz texture in the front palate.
Overall though I remember this being way more impressive and this seemed dumb down from what I had at the brewery, but glad to at least have gone back and tried it again.
★
1,002 characters

3.56
/5
rDev
-0.8%
look: 3.25 | smell: 4 | taste: 3.75 | feel: 2.5 | overall: 3.25
Served out of a growler into a 12 oz 3 stars snifter glass. Growler is fresh from the brewery and also review is based on the tasting at the brewery.
A: Cloudy golden yellow that is nontransparent. no matter floating in beer and no head on the pour.
S: Lemon lemon and more lemon. Small amount of yeast scent.
T: light and fruity. pretty consistent throughout. No sense of alcohol in it.
M: thin and light with a bit of dryness after swishing around and swallowing.
O: Really fresh and summery. Could probably kill a growler of this if I hadn't shared it. Easier to drink and lower in alcohol than the Peppercorn saison they make, but not as intricate. Dave and Mike have come out with another successful brew!
★
715 characters

4.09
/5
rDev
+13.9%
look: 4 | smell: 4.25 | taste: 4 | feel: 3.75 | overall: 4.25
Out of growler on 6/8/13, fresh from the brewery that day. A lovely saison, using the lemon peel gives it a little bitterness that keeps the sweetness at bay. Aftertaste is pure refreshment; one of the best warm-weather beers I've had in a while. Thumbs way up.
★
261 characters

3.87
/5
rDev
+7.8%
look: 4 | smell: 3.75 | taste: 4 | feel: 3.75 | overall: 3.75
Had on cask at The Big Hunt.
Pours a golden color, slightly hazy, with hues of orange. Excellent lacing left from the soft white head.
Nose is full of citrus, the lemon comes through, hints of farmhouse and spice.
Taste is good, citrus lemon, peppercorn, a little sweet, overall the flavors are bitter, but in a refreshing way.
Mouthfeel is a little thin, but a nice dry finish.
Overall, a great summer option from 3 stars.
★
438 characters
Citra Lemon Saison from 3 Stars Brewing Company
83
out of
100
based on
11
ratings.