Dismiss Notice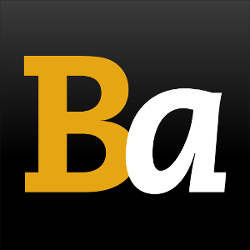 Site Performance Updates: We're aware of the nightly site outage, and working on resolving the issue.
Perigosa Imperial IPA
| Cervejaria Bodebrown Ltda.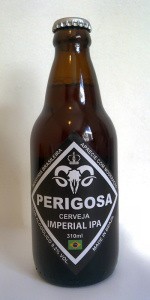 BEER INFO
Brewed by:
Cervejaria Bodebrown Ltda.
Brazil
|
website
Style:
American Double / Imperial IPA
Alcohol by volume (ABV):
9.20%
Availability:
Year-round
Notes / Commercial Description:
No notes at this time.
Added by DoubleJ on 08-15-2011
Reviews: 8 | Ratings: 29
4.43
/5
rDev
+9.7%
look: 4.5 | smell: 4 | taste: 4.5 | feel: 5 | overall: 4.5
300ml bottle (exp. 03/2016), poured in a glass mug. Light copper, very little transparency, lots of a dense and lasting foam. A lot of alcohol on mouth, which makes it spicy, specially at the first sips; malty taste, notes of caramel that are best revealed at the last half of the glass, and very bitter since the beginning; caramel notes on aroma also, but less strong; medium to heavy body, but still with good drinkability.
★
426 characters

4.2
/5
rDev
+4%
look: 4 | smell: 4 | taste: 4.5 | feel: 4 | overall: 4
330ml bottle served in a pint glass.
A: Pours a hazy orange color forming a creamy and thin bubbled light yellow head. Good retention. Forms a lot of lingering and molasses lacings in the glass
S: Caramel and flowery hops. Strong notes of crystal malts, roasted malts, raisins, plums, grass, orange zest, grapefruit and pine. A bit boozy in the end
T: Slightly sweet upfront. Strong notes of toffee, caramel malts, crystal malts, roasted malts, grapefruit, raisins, dried plums, orange zest, grass and pine. From light sweet it becomes quite bitter. Strong hoppy bitter kick in the palate. Well applied 100 IBUs
M: Medium to heavy body. Good carbonation. Caramel and pine bittersweet aftertaste
O: Great drinkability. Excellent quality double IPA made in Brazil. Reminded me the DFH 90 minute. One of the best Brazilian beers, no doubt
★
840 characters
4.43
/5
rDev
+9.7%
look: 4.25 | smell: 4.25 | taste: 4.5 | feel: 4.5 | overall: 4.5
This is possibly the best beer made in Brazil. It's amazing how it can be so aggressive yet balanced and smooth. It's very bitter but still with a nice not overly sweet backbone. The alcohol is nowhere to be found and that's probably why it is called "Perigosa" (dangerous in English). An amazing Imperial IPA that can put many big names within the style to shame. A+
★
367 characters

4.38
/5
rDev
+8.4%
look: 4.25 | smell: 4.25 | taste: 4.5 | feel: 4.5 | overall: 4.25
I believe this was first called Venenosa (poisonous) as opposed to Perigosa (Dangerous). Either way it fits the cap. Dark amber color, a bit hazy and with lots of thick head with a long, long retention and leaving marks.
Delicious fruity and citrusy aroma, notes of passion fruit, grapefruit and some lime.
His taste caught me off guard, not that its aroma was light but it did not anticipate what was coming up. Very intense flavor, resiny like, showing off its 125.1 IBUs. Hints of pine, cinnamon and honey, it should be good for softening a flu! Also, notes of oranges, grapefruit and over ripped pineapples.
Dry and quite bitter and prolonged aftertaste.
Full body with low carbonation and tiny bubbles. 9.2% ABV is timid among its hops, density and flavors.
This beer has been evolving and I did like the current state, it is now getting some differentiation and showing a character of its own. Again, well done Samuel.
★
924 characters

3.58
/5
rDev
-11.4%
look: 4 | smell: 3.5 | taste: 3.5 | feel: 4 | overall: 3.5
Hazy dark amber with clingy ecru head that sheets. Fresh hops jump out impressively when the bottle is opened but there's also this stewy, pressed apple cider sweetness that hints at too much malt or maybe an over boil.
Thick honey/caramel and overripe cantaloupe malts with citrus, resin and pine sap hops with some wood oil, too. Cream soda finish and cinnamon oil linger.
Medium-full, chewy, clingy, some heat.
Big and nice enough, but not getting 100 IBUs or much late/aroma hops. I'd be interested to know the hop bill - if some English hops were added that would explain a lot. Shares some malty barleywine qualities. Not blown away, but I'm interested to keep trying Brazilian craft.
July 2012 is the "validade" date, so I'm thinking this is 3 months old, and maybe lost some hops, not to mention transport temperature, etc.
★
835 characters

3.65
/5
rDev
-9.7%
look: 3.5 | smell: 3.5 | taste: 3.5 | feel: 4 | overall: 4
Batch 02 - good through june of 2012
Perigosa pours a crystal clear dark orange color with a one finger ivory head that receded down to a thin layer of foam on top of the beer. Lacing is below average. Most IPAs and DIPAs in Brazil are of this dark orange color for some reason that I can't put my finger on. I'd like to see yellower IPAs someday.
Aroma is centered on malt with hops coming in second place. I get a lot of caramel,honey and molasses upfront with some citric piney hops. I also get some alcohol specially as the beer warms up a little bit.
Taste is definitely hoppier than the aroma but i wouldn't say the hops dominate. I get lots of caramel and honey sticky sweetness balanced by a hop profile centered on bitterness. Of course there are citric and fruity notes there but in my opinion they fail to shine due to the high body of the beer.
And a high body it is wit lots of sticky sweetness and alcohol perception. Carbonation is spot on just the way i like: creamy and rather low. I also like the bitterness in the aftertaste. Despite starting out too sweet the hops do their job making for a good balance later on.
Overall this is a fine beer. Maybe I'm not getting a fresh enough bottle but I do miss that citric and fruity hop punch in the aroma and taste. I feel this beer could be a little lighter in body and abv so the hops can appear a little more. But still, you gotta take your hats off to Bodebrown for making such a beer and helping kickstart an american inspired revolution in Brazilian micro-brewing.
★
1,537 characters
3.93
/5
rDev
-2.7%
look: 4 | smell: 3.5 | taste: 4 | feel: 4.5 | overall: 4
From a 31 cL bottle, thanks Jon,
A: Pours a deep amber with a firm medium white head, solid lace.
S: Melon rind and white grapefruit, lemon zest, light malt.
T: Good crystal malt flavour with a lot of citrusy hop flavour which was quite enjoyable. On the maltier side of this style, but a great mix of flavours.
M: Clean, lightly resiny, smooth for sure for its style, easy going but still crisp carbonation.
O: Finally Brazil proves it can make a really good hoppy beer. While this isn't in the realm of the best of American brewing, this is a great effort out of Brazil which isn't known at all for its hoppy beers. I think Bodebrown is my new favourite Brazilian brewery.
★
679 characters

3.97
/5
rDev
-1.7%
look: 3.5 | smell: 4 | taste: 4 | feel: 4 | overall: 4
It's hard to come up in words how excited I am to try a Double IPA from Brazil. And it's just as hard to come up with the proper thanks to Sergio for this little 310 ml bottle. Cool label; it looks like a "poison" label. Even the name Perigosa means "danger" in Portuguese. On to the beer:
Amber orange in color, showing off some spotty lace and decent head. The nose is clean and hopped well. More specifically, pine and lychee.
The trend continues into the taste, where there is certainly an American vibe going on. While other Brazilian labled IPA's taste nothing like the ones made in the USA, Perigosa is one that will certainly make you think that this was brewed in America. Clean with enough pine and bitterness (the IBU's have been clocked around 100 in this one), and little amounts of resin, orange, and pineapple. A little of the 9.2% alcohol is detected, but in the pleasant warming kind. Medium strong bodied and fairly dry with some of the hoppiness lingering.
Perhaps Bodebrown Wee Heavy took my expectations a little too high, but nonetheless this is a good representation of a Double IPA, and it's from Brazil.
★
1,133 characters
Perigosa Imperial IPA from Cervejaria Bodebrown Ltda.
-
out of
100
based on
8
ratings.