Dismiss Notice
Get 12 monthly issues of BeerAdvocate magazine and save $5 when you select "auto-renew."

Subscribe now →
Dismiss Notice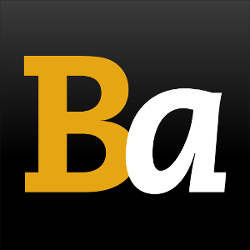 Join our email list →

And we'll send you the latest updates and offers from BeerAdvocate, because knowing is half the battle.
Heart Of Gold
- Perennial Artisan Ales
| | |
| --- | --- |
| Educational use only; do not reuse. | |
Reviews: 38 | Hads: 178

4.25
/5
rDev
+10.1%
look: 4 | smell: 4 | taste: 4.5 | feel: 4.5 | overall: 4
Poured from tap at bridge in stl. Pours a slight amber golden syrup color. Not much head but its there. Smells off toffee and sweet malts with a bit of alcohol. Taste is fantastic. Sweet toffee malty booze. Slight vanilla and molasses. So easy to drink for such a high abv. Really liked this brew and my fav of the style for sure. Well worth a try but a bottle is on the spendy side
★
382 characters

4
/5
rDev
+3.6%
look: 4 | smell: 4 | taste: 4 | feel: 4 | overall: 4
Nice wheat wine, fresh fruity layer coating the experience.
Presentation: 750 ml brown capped bottle. Label illustrated in pastel colors with a soft image of a sunset over a field of wheat. Notes bottling on 10/2011, and 10.0% Alc. by Vol. Served in a snifter.
A - Slightly hazy amber pour, nice finger of frothy head, good retention and lacing.
S - Nice fruity nose, caramel wheaty touches, floral hint…
T - Wheaty with a long sweet fruity sense that feels rather fresh, caramel, touch of apples, light resin and citrus as it weaves itself back to the grain.
M - Medium body and carbonation, maybe a tad thin at one point but the freshness, and the boozy edge, which is noticeable but works well, make it rather enjoyable.
O - Pretty nice wheat wine. It is not too profound but the fresh flowery/fruity dash and its general sense make for a rather pleasing brew.
Notes: Really glad I got to try this one. Very few stuff from Perennial reaching me, and while all I've tasted felt quality this one might be the one that will make the bigger dent in my memory so far.
★
1,074 characters

4.09
/5
rDev
+6%
look: 4.5 | smell: 3 | taste: 4.5 | feel: 4 | overall: 4.5
750ml bottle into a Cuvee Jacobins tulip.
Pours with a ruddy, amber-copper hue. Superbly retained head of creamy khaki foam--quite a feat given the high ABV. I'm sure the wheat (and uppity carbonation level) helps a great deal. Aroma is sharp with apple skin, raisin, and fruity yeast esters. A touch of alcohol and wheat in the background. Probably the weakest point of the beer, as it's so subtle that you really have to dig to get a good sense of how this beer smells.
The flavor, on the other hand, is excellent. Wheat crispness and lots of fruit esters up front, as expected. But the high point is the caramel/toffee gooey-ness that ensues. Delicious--more like a barleywine with a touch of wheat than the contrary, but I'm perfectly fine with that. Mouthfeel is chewy and thick on the palate, but comes off as easy to drink thanks to the fine carbonation. Overall, a fantastic wheatwine, and is right up there with New Holland's Pilgrims Dole for my favorites within the style. Nicely done, Perennial!
★
1,010 characters

3.88
/5
rDev
+0.5%
look: 4 | smell: 3.5 | taste: 4 | feel: 4 | overall: 4
Pours a dark copper orange with a large off-white sticky foamy, bubbly, head, that leaves some residual lacing around the edges of the glass.
Aromas are kind of a let down to be honest. They begin and end pretty much with maltiness both slightly grainy and sweet, with slight caramel touches. There is a light earthiness and a touch of citrus hop aromas as it warms a little but I am stretching to find anything else.
The flavor is thankfully a slight step up from the aroma. Starts with that slight citrus I was getting in the nose, but the dominant flavor profile is still centered around the mellow caramel maltiness and much more in your face wheat/grainy presence. As it warms more you get some of that sourness you find in wheat heavy beers and and a light herbal bitterness in the background.
Mouthfeel is medium bodied with medium carbonation. Finish is fairly lacking but not unpleasant. Sourish wheat malt and light herbal hop bitterness are the main highlights.
Overall this is a decent beer, but forgettable overall. It is good but doesn't shine in any specific aspect. I would def like a bit more of a hop presence, even for being over 6 mo old, it still would benefit greatly from a more dominant citrus punch. I cannot recommend seeking this out even for fans of the style as you can probably get a better example locally. Make no mistake this is a highly crafted ale, the ABV is non-existent even at close-to-room temps which is commendable, just lacks the necessary pop for a higher rating.
★
1,512 characters

4
/5
rDev
+3.6%
look: 4 | smell: 4 | taste: 4 | feel: 4 | overall: 4
750ml brown bottle with a bottled on date of 10/2011. At 10% abv I am sure this one will be fine to cellar, the labeling even suggests it. Had to crack mine now.
LOOK: Bubbly, slightly hazed, amber, epic lacing
SMELL: Raw honey, faint treacle, bready, mineral, ligonberries, boozy, golden raisins, herbal
TASTE: Smooth, creamy, big bodied, loaf of bread, warming alcohol, nutty, slightly grassy, buckwheat honey, herbal, modest hopping, marsala wine, persimmons, figs, melon rind, drying grassy finish
Massive sleeping giant of a beer. It took a few sips to really fall into this beer and see the complexities open up. Very mellow, the 10% does not fully show until the end. A lovely Wheat Wine, yet another one that may show this style being more malt forward which is fine by me.
★
785 characters

3.58
/5
rDev
-7.3%
look: 4 | smell: 3.5 | taste: 3.5 | feel: 4 | overall: 3.5
Served in a tulip glass, thanks to Doug for the assist.
Pours a tawny reddish orange, ascending trails of carbonation rising in the center. Lasting sticky foam that has an offwhite color, leaving residual lacing here and there around the edges.
Smells grainy and sweet, mellow with slight caramel touches.
Flavor has some slight citrus, otherwise a mellow, hearty caramel malt and burly wheat presence and a light herbal bitterness. Not much definitive character here, but it's alright and drinkable. Medium bodied, and fairly smooth considering the 10% abv.
★
562 characters
4
/5
rDev
+3.6%
look: 4 | smell: 4 | taste: 4 | feel: 4 | overall: 4
Bottle
Thanks for opening this one, DarthKostrizer!
Bright, burnished golden color with a moderately sized off-white head that eventually left the glass spotted with stick.
Bright citrus aromas, along with sweet toffee and caramel, and a bit of simple bread to round things out. Very little alcohol presence, though some.
The flavor too is quite citrus-forward, with wheat, simple sweetness, and a moderate level of bitterness making this a very drinkable wheatwine.
Medium bodied with ample carbonation.
A citrusy, easy-drinking version of a rarely attempted style. I have been more than impressed with this brewery so far and look forward to enjoying more of their offerings--I just wish I could buy them off the shelves in San Diego.
★
744 characters

4.3
/5
rDev
+11.4%
look: 4 | smell: 4 | taste: 4.5 | feel: 4 | overall: 4.5
Shared this bottle at a recent bottle share and I think the consensus was that it was a damn good wheatwine
Look: Pours a almost copper color with a 1/4 inch head and good retention and spotty lacing
Smell: Some citrus wheat and caramel
Taste: Upfront you are greeted by a light fruit note and a touch of citrus hops. Back end has some nice toffee, caramel and fig notes. Very good flavor
Mouthfeel: Medium body and mild carbonation
Overall: This was my first time trying a wheatwine so I really had no comparisons to make here but I really enjoyed the hell out of it and I will seek it out again
★
601 characters
3.38
/5
rDev
-12.4%
look: 3.5 | smell: 3 | taste: 3.5 | feel: 3.5 | overall: 3.5
1057th Review on BA
Bottle to Snifter
750ml c/c
2011 Vintage
Thanks to???? for sharing
Shared at MrHirschybars tasting
App- This was very bright in the glass. Similar to an electric yellow. Not sure why, maybe bottle variation but was a bit more alive than most wheatwines I have seen. Small head, and very little cling.
Smell- It wasn't like the other two wheatwines I have had, this was a touch lactic, a little malty and a bit citrusy. Overall, kinda nice on the nose but didn't wow.
Taste- So I was excited to try a new wheatwine, seeing as they are hard to find. This one was a bit more powerful with the citrus and the backing malts. Didn't overpower really but didn't wow me either similar to the nose. A bit of grain, a little bit of citrus and a little bit of that wheatwine punch was there from some bitter hops.
Mouth- A little bit more thick on the feel leaning towards a thicker medium with a paired thicker medium carbonation level. A little bit of residual bitter hop bite.
Drink- This was a unique wheatwine and I didn't really think it was all that special. I think it was getting a bit fatigued at the tasting at this point as well.
★
1,163 characters

4.27
/5
rDev
+10.6%
look: 4 | smell: 4.5 | taste: 4 | feel: 4.5 | overall: 4.5
On-tap at the brewery. Poured into snifter.
A - Pours a burnt orange color, thin white head, thin collar.
S - Sweet rich fruity notes, sugary malts, vanilla, caramel, and some brown sugar. Really sweet, yet not overly so...no sign of booze.
T - Similar to the nose. Sweet fruity notes, tropical-esque, caramel, fig, brown sugar. No alcohol burn whatsoever, which is really nice and how a wheatwine should be.
M - Medium, light carbonation, creamy fruity finish.
O - Really enjoyed this one and quite possible one of my favorites in this style. The alcohol is hidden wonderfully and the sweetness is just perfect to enjoy a couple of pours, which I would really never want from this style normally. Recommend.
★
715 characters

3.92
/5
rDev
+1.6%
look: 3.5 | smell: 4 | taste: 4 | feel: 3.5 | overall: 4
A-Pours a deep,slightly hazy orangish,amber body with a one inch crown of determined,snow white foam that left nice clingy rings of lacing.
S-Smells of hearty wheat,jammy citrus,fresh grass,wildflower honey,dried cherry,golden raisin and brown sugar.
T-Sweetened wheat cereal,tart cherry,blonde tobacco,a blend of herbal/citric hop bitterness,roasted almond and a slight note of good bourbon.
M-Medium body with a well-developed sweetness that is balanced by earthy/bitter hops.Maybe just one note from being spot on.
O-Seriously good example of the style.Some of this is currently aging in Bourbon barrels at The Wine and Cheese Place and I can't wait.
★
657 characters

4.16
/5
rDev
+7.8%
look: 5 | smell: 4 | taste: 4 | feel: 4 | overall: 4.5
Poured into a tulip glass from a 750ml bottle.
A - Pours a gorgeous deep dark amber with some nice orange and copper hints. The color is so alluring and enticing. There is a nice 1 inch medium dense head with some slight chunky bubbles. The head recedes at a good pace. The head is a slight ecru.
S - Wow. Strong wheat notes up front. Very fresh and slightly citrusy. Fresh baked bread notes and some nice earthy and clean grain notes. There are some nice fruit juice notes with some pear and apple present. Slightly vinous notes as well as some slight boozy sweetness.
T & M - Starts off with a nice oily wheat note that is bready and delicious. Then there is a nice slight caramel sweetness that comes up and blends very well with the bread and grain. The middle portion has some slight pear juice notes as well as some slight alcoholic heat and sweetness. There is also some slight hop notes with some pine and mild citrus on the middle and back end of the beer. Very delicious wheat wine. I can definitely taste the Heart of Gold name. The beer has a nice slick finish with some grainy aftertaste as well as some nice bitterness. The body is light-medium but is definitely enjoyable.
O - Very impressed with this wheatwine. Perennial has been releasing some great brews and I keep looking forward to their development.
★
1,327 characters
4.03
/5
rDev
+4.4%
look: 4 | smell: 3.5 | taste: 4 | feel: 4.5 | overall: 4.5
My first taste of this one, and I love a good wheat wine. I have high hopes for this new brewery, so here goes...
Nice looking wheatwine. Orange to copper in color, a bit hazy but not so much that it conceals the nice stream of fine rising bubbles coming from the bottom of my glass. The head was nice and it lasted, leaving nice lace behind.
Smell is a bit fruity and earthy with wheat aromas. Some maltiness filters through as well. Smells good but isn't that strong smelling.
Tastes good! The wheat is pronounced as is the sweet fruitiness. There's a touch of bitterness from a nice addition of hops, but it's not overpowering at all, just right.
Body is great! Smooth and thick, you can feel the wheaty goodness rolling across your tongue and down your throat. Carbs are smooth and add the perfect amount of tang. Exceptionally smooth, I can't imagine how good an aged one would be.
This is an exceptional wheat wine. I fully plan to get more of this and both trade and age it. Because of this bottle I'm going to order more of this brewery's stuff right now. Must try.
★
1,090 characters
Heart Of Gold from Perennial Artisan Ales
86
out of
100
based on
38
ratings.